Videos (2)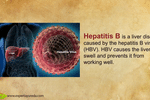 Personal Statement
My mission is to spread message around the globe about the importance of Ayurveda for the prevention , treatment and cure of liver diseases. We at expert ayurveda envision a day when live...
...more
My mission is to spread message around the globe about the importance of Ayurveda for the prevention , treatment and cure of liver diseases. We at expert ayurveda envision a day when liver disease easily cured by the way of Ayurveda and liver transplants are the thing of past.
More about Dr. Paresh J Thakkar
Renowned Ayurveda expert, Dr. Paresh J. Thakkar is practicing Ayurveda for last twenty five years and has served as a panel Ayurveda Consultant for ONGC (A fortune five hundred group company). During his practice Dr. Paresh solved many chronic and complicated cases and he strongly believes in the synergies between modern technology and Ayurvedic treatment. Dr. Paresh constantly tries to bring the nectar of Ayurveda to humanity in a complete scientific and innovative manner to treat various diseases and he is committed to provide excellent Ayurvedic treatment with care, compassion and passion. Dr. Paresh is deeply involved in research work from the early days of his practice and his chief thirst area of research is Auto-immune diseases, Liver diseases, Anti-aging and Obesity.
Info
Education
BAMS - Gujarat Ayurved University - 1992
Languages spoken
English
Hindi
Location
Book Clinic Appointment with Dr. Paresh J Thakkar
32,Raj AMI Complex, Amin Society, Near Swastik School, Sardar Patel Colony, Narayanpura

,

Ahmedabad
Get Directions
Consult Online
Text Consult
Send multiple messages/attachments. Get first response within 6 hours.
7 days validity
•
₹300 online
Consult Now
Phone Consult
Schedule for your preferred date/time
15 minutes call duration
•
₹400 online
Consult Now
Video Consult
Schedule for your preferred date/time
15 minutes call duration
•
₹500 online
Consult Now
Services
Submit Feedback
Submit a review for Dr. Paresh J Thakkar
Your feedback matters!
Write a Review
Patient Review Highlights
"Well-reasoned"
1 review
"knowledgeable"
1 review
Feed
Shared 1 week ago • Featured Tip
Liver cirrhosis is characterized by the replacement of normal liver tissue with fibrous tissue. This condition occurs when the liver has been exposed to certain causative factors for a prolonged period of time. Liver cirrhosis can be compared to "Kumbhakaamla" as stated in Ayurveda.
In Ayurvedic terms, liver cirrhosis is through to result due to an extreme aggravation of the pitta dosha. The liver is considered as the seat of pitta and therefore, an aggravated pitta dosha affects the functioning of this vital organ that helps eliminate toxins from the body. It can lead to problems such as anemia, jaundice, hemorrhage, ascites, and liver and spleen enlargement. This may end up aggravating and dis-balancing other doshas as well.
Because of aggravation of the pitta dosha, all the functions of the pitta such clarity of skin complexion, hunger, digestion, and production of blood are seriously affected. Because of the aggravation, the rasa and rakta dhatus are severely affected followed by other dhatus.
Ayurvedic treatment for liver ailments is highly recommended as it is completely natural and does not result in any side effects. It helps reverse all of the symptoms of liver cirrhosis and other diseases while restoring the normal functioning of the liver. There are several Ayurvedic remedies that you can practice to relieve the symptoms of liver cirrhosis.
The following are some of the most common Ayurvedic tips for liver cirrhosis:
Patient must take expert opinion of an Ayurveda for the right treatment of liver cirrhosis
Cirrhosis is a complicated and serious situation thus, home remedies or any single herb treatment is not recommended.
Avoid foods that aggravate pitta, such as non-vegetarian food items, sour and spicy products, and oily foods.
Consume well-churned buttermilk instead of curd
Consume a mixture of 1 tablespoon licorice (mulethi) and 2 teaspoons honey twice a day
Quit alcohol
Eat a well balanced and nutritious diet that contains a lot of fresh fruits and vegetables
Opt for sources of good fats such as nuts, seeds, avocado, soy and olives
Limit your intake of salt and sugar
Avoid packa\ged food items with added preservatives, including pickles
2
people found this helpful
Please purchase any standard brand like Dabur zandu or baidyanath and try to purchase recent date products.
1
person found this helpful
Shared 3 months ago • Featured Tip
More than 30 % of people are suffering from mild to severe Fatty liver symptoms it is very important for them to know about the risk factors to avoid liver cirrhosis/end stage liver disease.
In general observation about 2 to 3 % people with simple fatty liver progress to liver cirrhosis over the time and
About 10 to 12 % people with NASH progress to cirrhosis over the time.
Following are the risk factors lead to liver cirrhosis in patients with fatty liver.
Inactive lifestyle/lacking of exercise
Irregular and frequent eating habits/ fatty,junk food habit
Severe constipation because constipation lead to toxin accumulation and liver damage.
With fatty liver symptoms the best way to avoid liver cirrhosis :
Control your weight walk half an hour regularly eat maximum green vegetables,salads and fruits.
Control your sugar level and Ayurvedic science suggest to take fresh amla and turmeric juice in winter it will help to control your sugar level and boost your immunity.
Please try to take your meal as per the right appetite signal, when you feel real hunger than please arrange to take meal on same time this is the best way to keep your digestion healthy and according to Ayurveda if your digestion is best than you can enjoy real health benefits.
Now about treatment of fatty liver Ayurvedic treatment very easily cure fatty liver symptoms.
In case you have a concern or query you can always consult an expert & get answers to your questions!
5351
people found this helpful
Shared 4 months ago • Featured Tip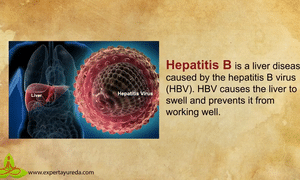 1
person found this helpful
Shared 5 months ago • Featured Tip
Fatty liver or steatosis refers to the condition in which excess fat gets accumulated in the liver causing the liver to dysfunction. Some percentage of fat in the liver is normal but if it gets beyond the figure of 5 to 10 percent, then it is surely a cause of concern. Such a condition warrants treatment and if fatty liver is not treated on time, it can lead to liver cirrhosis or cancer. Therefore, the signs and symptoms of fatty liver should be taken seriously.
Some of the common symptoms of fatty liver include pain in the abdomen, loss of weight, swelling in the foot, jaundice, and inflammation of the liver. Anyone who suffers from these symptoms is likely to suffer from fatty liver. But the good news is that it can be treated. There are medicines in Ayurveda, homeopathy, and allopathy for fatty liver and if one talks about Ayurveda, it treats fatty liver with a holistic approach.
1. Fatty liver and Pitta Imbalance: Ayurveda works on the principles of managing vata, pitta, and kapha – the three physical energies present in the human body. It believes that when there is any imbalance in these energies, dosha (disease) affects the body. According to Ayurveda, pitta is related to the metabolic system of the human body, which governs ingestion, digestion, and excretion. The liver, being a part of the metabolic system, is further related to pitta and this is why, when the pitta gets aggravated, the liver becomes diseased and starts to dysfunction. Ayurveda says that pitta imbalance is responsible for fatty liver. In fact, the liver is known as pitta in Ayurveda. It says that when toxins begin to build up in the liver, the liver has to work extra and this causes inflammation, ultimately leading to liver problems. So, Ayurveda tries to correct this imbalance through herbal medicines and detoxification treatment procedures.
2. Ayurveda dos and don'ts: Ayurveda is a holistic science and therefore, it does not focus on suppressing the symptoms, similar to what allopathy does. It is also free from side effects and gives a permanent relief. But the patient undergoing Ayurvedic treatment has to be mindful of their lifestyle and eating habits. In case of fatty liver, Ayurveda prohibits alcohol, smoking, and spicy and oily food. So, the patient should avoid these foods. These food items should not be taken by the patient during the treatment duration. Otherwise, the effect of the medicines will get nullified. Anyone who goes for Ayurvedic treatment should remember that diet and lifestyle is a part of the treatment process and both go hand in hand.
Only in mild fatty liver please take simple triphla, avoid fatty food in your diet and exercise regularly. For grade 2 and grade 3 fatty liver, please take proper treatment under the guidance of expert Ayurvedic doctor.
In case you have a concern or query you can always consult an expert & get answers to your questions!
5703
people found this helpful
Shared 6 months ago • Featured Tip
The build-up of fat in the liver may lead to the development of a condition known as nonalcoholic steatohepatitis or NASH. This condition is not related to the consumption of alcohol and the inflammation is due to the buildup of fats in the liver. In most cases, there are no symptoms till the stage when the fat deposition causes inflammation and damages the liver cells. This also hinders the normal functioning of the liver and if not treated, it may lead to an extreme condition known as cirrhosis. However, NASH does not always get worse and with some precaution, it can be treated.
The cause behind the development of this disease is not alcohol consumption and it could be some environmental factor that triggers liver inflammation or heredity might be another reason. However, the risk of developing this disease is high for people who are obese, have metabolic syndrome, have high cholesterol or are resistant to insulin.
There are hardly any symptoms of NASH that are seen in the early stage of this condition. However, at a much-progressed stage, the following symptoms may be seen:
Diagnosing NASH requires undergoing several tests that include a blood test, a CT scan, an MRI scan and also an abdominal ultrasound.
Ayurvedic home remedies for managing NASH
Apart from including these natural ingredients in your diet, you will also have to reduce your body weight, reduce cholesterol level, control your diabetes, exercise regularly and stop consuming alcohol. However, home remedies are just supportive, but not a complete line of treatment for NASH so you cannot depend completely only on them. As mentioned NASH can disturb your normal liver functioning and if not treated it can lead to liver cirrhosis so take proper Ayurvedic treatment under the guidance of an Ayurvedic doctor.
In case you have a concern or query you can always consult an expert & get answers to your questions!
5498
people found this helpful
Shared 7 months ago • Featured Tip
The liver is a vital organ in our body because it performs many important functions. This includes filtering harmful substances in our blood, producing bile to facilitate digestion of food, storing energy and nutrients as well as producing hormones and enzymes that the body uses for performing essential functions.However, too much consumption of alcohol can affect the liver, lead to serious consequences related to our health, and also result in an alcohol-related liver disease (ALD). An ALD may, in turn, cause disruption of the digestion process and weaker immune system. It may even increase the risk of developing cancer.
Causes:
As the name suggests, the prime cause behind the development of the alcohol-induced liver disease is the consumption of alcohol for a long duration. However, some of the other causes behind the development of alcohol-induced liver disease include the presence of an existing liver disease such as fatty liver or hepatitis, inherited liver disease, or a liver disease induced due to excessive or prolonged consumption of certain drugs.
Alcohol-induced liver diseases (ALD) can be of three types.
Alcoholic fatty liver disease: Alcoholic fatty liver disease or steatosis occurs due to the deposition of fats in the liver, which is an end result of excessive alcohol consumption.
Alcoholic hepatitis: Too much of alcohol consumption can also lead to liver inflammation, which is called alcoholic hepatitis.
Alcoholic cirrhosis: This alcoholic-liver disease occurs when the liver is scarred due to excessive consumption of alcohol. In this case, the healthy and soft liver tissues are replaced with dead and hard tissues.
Symptoms: Some of the signs and symptoms, mostly related to ALD, are not noticed in the initial stage. It is only after a few years that the symptoms may appear. Some of the common symptoms include abdominal pain, loss of appetite and weight loss, swelling in the abdomen as well as the legs, feet, and ankles, a yellowish appearance of the skin, itchy skin with hair loss, and bleeding and complications such as liver cancer or ascites.
Diagnosing alcohol-related liver disease is based on your history of alcohol consumption. But, there is no single test that can detect this type of disease, so a combination of tests will be suggested by your physician before a specific type of alcoholic liver disease is diagnosed.
Ayurvedic home remedies
Ayurveda is known to be greatly beneficial for the treatment of alcohol-induced liver diseases. The use of natural ingredients like herbs can not only treat the liver disease but also promote the overall well-being of the liver. The treatment will include abstinence from alcohol, as it is very important when it comes to undoing the damage that alcohol has caused to your liver. The natural ingredients that can treat alcohol-induced liver disease include:
Phyllanthus or bhumi amla: This natural ingredient acts as a liver cleanser. A great Ayurvedic herb, it will also rejuvenate your liver and protect it.
Turmeric: Packed with antioxidants, turmeric can improve your liver's health considerably. Additionally, its antiseptic and antiviral properties will help to prevent the buildup of virus that causes hepatitis B or C.
Green Tea: Another amazing remedy that works in an amazing way is green tea. The catechins present in green tea supports the functioning of the liver.
Flax seeds: Flax seeds prevent the hormones from circulating in the blood. This reduces the strain on the liver and promotes the well-being of your liver. Additionally, it is also recommended that you choose a healthy diet filled with fresh vegetables and fruits and reduce the consumption of salt, oily, and spicy fried food. Too much of strenuous exercise must be avoided as well.
Home remedies are supportive only in case of Alcoholic fatty liver, but if you are suffering from alcoholic hepatitis and ALD related liver cirrhosis you must need proper line of treatment under a well experienced and expert Ayurvedic doctor. In case you have a concern or query you can always consult an expert & get answers to your questions!
4974
people found this helpful
View All Feed