Personal Statement
My favorite part of being a doctor is the opportunity to directly improve the health and wellbeing of my patients and to develop professional and personal relationships with them.
...more
My favorite part of being a doctor is the opportunity to directly improve the health and wellbeing of my patients and to develop professional and personal relationships with them.
More about Dr. Hemali A Desai
Gynaecology is a field of medical science that requires a caring touch along with a strong and well spread skill base so as to tackle the myriad problems that people can face for one of the most important functions in life - child bearing. In gynaecology, all the functions from pregnancy to delivery and even menstrual cycles and menopause come down to the same function of a woman's body. Dr Hemali A Desai is a well known gynecologist from Ahmedabad who is a practicing obstetrician as well. When these two fields are combined, the bulk of a lady's reproductive functions are taken care of. This rare combination of skills helps in understanding the various implications of problems and conditions in perspective of one's pregnancy, which can lead to a deep understanding and thorough insight. In this sense, the patients of Dr Hemali A Desai find a strong partner when it comes to healing gynaecology problems, which has given her a good name in the medical field in Ahmedabad. She has completed her MBBA from Smt NHL Municipal Medical College in Ahmedabad before doing an MD in Obstetrics and Gynaecology from the same medical institution. Conversant in Hindi and English, Dr Hemali A Desai's expertise lies in many areas of gynaecology including surrogacy treatment and consultation as well as planned parenting and contraceptive advice. She also specialises in Caesarean Section deliveries and carries out a seamless process of pre and post natal care approach for her patients. With a reasonable consultation fees of 300 INR, she is also accessible and affordable for most people.
Info
Education
MD - Obstetrtics & Gynaecology - Smt. N.H.L.Municipal Medical College, Ahmedabad - 2015
MBBS - Smt. N.H.L.Municipal Medical College, Ahmedabad - 2011
Languages spoken
English
Hindi
Location
Consult Online
Text Consult
Send multiple messages/attachments. Get first response within 6 hours.
7 days validity
•
₹300 online
Consult Now
Services
Submit Feedback
Submit a review for Dr. Hemali A Desai
Your feedback matters!
Write a Review
Patient Review Highlights
"Practical"
1 review
"Well-reasoned"
2 reviews
"Caring"
2 reviews
"Very helpful"
1 review
"knowledgeable"
1 review
"Sensible"
1 review
Feed
Shared 1 year ago • Featured Tip
There are three main types of eating disorders. These are bulimia nervosa, anorexia nervosa and binge eating. Anorexia nervosa is an exaggerated fear of gaining weight all the way to the point when the patient becomes abnormally thin. Bulimia nervosa is eating too much and then vomiting it out on a regular basis. Binge eating is when an individual eats an excessive amount of food in one go. All three types of eating disorders have adverse effects on pregnancy.
Here is how eating disorders affect pregnancies:
1. Unplanned pregnancies: Women with eating disorders are much more likely to have an unplanned pregnancy. This is true both for women who had eating disorders in the past as well as women who have eating disorders at the moment. In a study by University College London and King's College London consisting of 11000 women showed, only 28% of women reported that they had an unplanned pregnancy without suffering from any eating disorder as compared to the 41% who did have an eating disorder at some point in their life. The reason for this is that women tend to think that they do not need contraceptives due to an irregular menstrual cycles, which is one of the consequences of eating disorders during pregnancy.
2. Happiness about their pregnancy: The same survey of 11000 women conducted by University College London and King's College London reported that 71% of women were happy about their pregnancies. However, the number would have been a lot higher if there were fewer women with eating disorders. It has been said that 10% of women were unhappy to discover they were pregnant, if they had an eating disorder in the past as compared to 4% who never had an eating disorder.
3. Consider pregnancy a 'personal sacrifice': It has also been said that women who have had or have eating disorders during or before their pregnancy tend to consider pregnancy as a 'personal sacrifice' much more often than women who have no history or eating disorders.
Even though mostly, eating disorders affect pregnant women mentally rather than physically, it is crucial that women try to fix this problem before their pregnancy so they actually can enjoy having a baby. If you wish to discuss about any specific problem, you can consult a gynaecologist.
2832
people found this helpful
Shared 1 year ago • Featured Tip
Pregnancy is one of the most transformative experiences in the life of a woman. Every moment of pregnancy is filled with intense joy and anticipation. However, due to massive hormonal fluctuations during this time period, there can be moments of unexplained depression and distress. This happens mostly due to the metamorphosis that the body undergoes in order to accommodate the growth and development of a new life. During this time, innumerable physical changes take place.
Other major change that can vary from one woman to another depends on their lifestyle, general health, diet and self-care routine. Another important factor to consider is the kind of drugs that the doctors prescribe which can affect the body in different ways.
Ways in which your body transforms during pregnancy
Skin: The rise in the levels of oestrogen often provides the "pregnancy glow" to the skin. It can temporarily make the skin look even toned and healthy. However, it may also affect the skin in a negative manner; give rise to blotchy pigmentation, rashes, under eye dark circles. The increase in oil secretion causes acne outbreaks. Stretch marks are common problems that do not seem to go easily. These are visible mostly near the abdomen and on the limbs.
Hair: On a regular basis, almost 100 hair strands fall out, and new hair strands take their place. This continues in a cyclical process. During pregnancy, the follicles are mostly locked in a growing phase that causes a surge in the volume of hair. After the birth of the baby, the extra follicles start falling out and this phase can cause a lot of distress to the new mother. However, with proper care and medication, the excessive hair fall should be in control in a month or two.
Bodyache: Back pain , especially in the pelvic or lower back region is one of the most common occurrences in the advanced stages of pregnancy. This is accompanied by headaches, swollen legs or tingly, numb feeling in the hands. The substantial increase in water retention is most visible in the legs and feet and may make walking or standing painfully difficult. Varicose veins develop and worsen during pregnancy. The sudden, yet temporary weight gain causes difficulty in movement.
Digestion: The digestive system slows done during pregnancy. This happens due to a number of chemical secretions, hormones and in most cases, the inability to remain physically active as before. This leads to a rise in acidity, indigestion and most commonly, constipation.
Incontinence: The pressure on the urethra can lead to difficulty in urination and cause incontinence.
Heart, lungs and blood pressure: The heart has to work harder than before and pump extra blood to the growing baby within the womb. This causes an increase in the pulse rate and blood circulation throughout the baby. The blood pressure fluctuates and may drop down during the second trimester as the pregnancy hormones often cause the blood vessels to relax. This is often the reason for dizziness and disorientation during pregnancy. In case of patients with hypertension, the blood vessels may constrict and can create a medical emergency situation.
Breasts: The increase in progesterone and estrogen, and the milk producing hormone 'prolactin' create visible changes in the breasts. This includes darkening of the areola, increase in the blood flow to the breasts, erection and hypersensitivity in the nipples and the growth in the milk sacs, ducts and lobes.
Most of these symptoms improve and disappear in a few weeks after child birth and the body starts recovering. The sheer exhaustion of childbirth takes a toll on the physical and mental health of the mother. There is utmost need of rest and proper nutrition. There is no need to rush to heal yourself, it is best left to nature along with a few guidelines that a doctor will help you with.
3016
people found this helpful
Shared 1 year ago • Featured Tip
Vaginal cysts are closed packets of fluid, air or pus which develop along the vaginal lining. Vaginal cysts are of many types, and they are usually caused by accumulation of fluids, childbirth-related injuries or non-malignant tumors in the vagina. Usually these cysts do not yield many symptoms, but may cause a little discomfort.
Treatment might not be needed in case of cysts which are tiny. However, larger cysts would definitely warrant medical attention.
Types of Cysts
The commonly occurring cysts are:
Gartner's Duct Cysts: This duct forms around a woman's reproductive canal during pregnancy and it disappears post childbirth. If the duct remains even after the delivery, it may lead to fluid accumulation, thus resulting in a cyst.

Vaginal Inclusion Cysts: Any injury to the vaginal walls, especially during childbirth or surgery, can lead to vaginal inclusion cysts.
Treatment
Usually, cysts in the vagina do not require any treatment. Most of the cysts do not grow in size and thus do not cause major problems. A biopsy of the cyst may require in order to rule out chances of cancer. A common treatment for vaginal cysts would be to sit inside a bathtub filled with warm water so that the cyst is allowed to soak in the water. If there are symptoms of infection in the vagina, then antibiotics are required.
If the size of the cyst is large and filled with fluids, then a catheter needs to be inserted into it to drain out the cyst. Usually, the catheter is kept in place for a few weeks before it is removed. A surgical procedure called marsupialization is used in some cases, wherein an incision is made around the affected area and into the cyst in order to drain out its contents.
Surgery to remove the entire cyst may also be recommended to prevent its recurrence. If you wish to discuss about any specific problem, you can consult a doctor and ask a free question.
2761
people found this helpful
Shared 2 years ago • Featured Tip
No matter how outspoken you may be, something happens to us in a gynecologist's clinic. And though we have a million questions, most of them stay unasked. However, it is important to be frank and open with a gynecologist to ensure good sexual health. To make it a little easier, here are the answers to five embarrassing questions.
Is vaginal discharge normal?
A little vaginal discharge is a normal occurrence in all women. This discharge is a way for the vagina to cleanse itself. The amount of vaginal discharge varies from one woman to the next and also depends on your menstrual cycle. It is very easy to differentiate between healthy and unhealthy discharge by merely looking at it. Normal discharge is clear, whitish or light yellow. If your vaginal discharge is excessive or thick and odorous and accompanied by itching, you should see a gynecologist at the earliest.
Will hormonal birth control affect my libido?
Hormonal birth control affects each woman in a unique way. While for some it can cause weight gain, for others it can result in a weakened libido. This is because hormonal birth control suppresses ovulation and thus controls the production of natural hormones. If you feel your sex drive is being effected by your pills, talk to your gynecologist for alternative birth control techniques.
How can you make intercourse less painful?
Sex should be a pleasurable experience for both partners. However, sometimes, the act of penetration can cause discomfort to women. This is mainly because of a lack of lubrication that results from not being turned on enough or nervousness. You could experiment with lubricants and sexual positions to make this more comfortable. Also, go slow and take your time enjoying foreplay to stimulate your body.
Why is there an odor from my vagina?
Just because your vagina has a strange smell, it does not mean that something is wrong. The fluids in a woman's body are affected by a number of factors including her diet, hygiene, sexual activity and infections. Good hygiene habits can control most odor problems. If it persists, odor may be a sign of a yeast or bacterial infection and should be shown to a doctor immediately.
Why do I leak urine when I laugh or sneeze?
Many women after giving birth are subject to urinary incontinence. This is mostly due to weak pelvic floor muscles after pregnancy and a drop in estrogen in post menopausal women. Simple exercises can often help strengthen your pelvic muscles and hence prevent leaking. In more serious cases, a gynecologist will also be able to prescribe medication for the same.
No question is too silly or too embarrassing to ask a gynecologist. So, choose your gynecologist with care and ensure that you are comfortable discussing your intimate health with her.
4152
people found this helpful
Shared 2 years ago • Featured Tip
If you want to have a safe pregnancy by curtailing all sorts of complications, then you have to promptly respond to warning bells. There are certain warning symptoms that should not be neglected at all as that might put your pregnancy in danger.
Bleeding: This kind of situation cannot be ignored as that often leads to serious issues like placental abruption or miscarriage. In this case, you are definitely in need of the assistance of any expert midwife.
Swollen face or hands: Slightly swollen face or hands in pregnancy are normal, but if you observe excessive puffiness, especially on your feet and ankles, then it is a warning sign as it might lead to toxaemia or PIH. Therefore, consulting a doctor is very much needed in this regard.
Abdominal pain: Round ligament pain is quite normal, and you do not have to worry about the same. But if the pain is accompanied by bleeding, then the danger of miscarriage might come into being, and thus you should be very much alert about the same.
Blurry vision: Both blurry vision and dizziness are the commonest pregnancy symptoms. But if they get increased suddenly, visit your doctor.
Itching: Itching is common during pregnancy mostly due to stretching of the skin. Your skin also becomes dry. But if it continues for long, then you should check the same with your doctor for avoiding liver disorder.
Fever: Exposure to flu and cold viruses increases during pregnancy, as a result of which fever occurs. But if the fever lasts for more than 48 hours, then viral conditions can be expected, which are pretty dangerous.
Unwanted back pain: Normal pain in pregnancy is alright, but excessive pain might indicate bladder or kidney infections, preterm labour, miscarriage or cyst. All these conditions should be essentially avoided to ensure a healthy pregnancy.
Gushing of fluid: If you are not in labour, but are feeling wet constantly, then it is better to see a doctor. There might be a great possibility of breaking of water, and this is quite dangerous in the advanced stage of pregnancy.
Less movement of baby Experiencing baby kicking is quite natural during pregnancy, and if stops suddenly, then there is something wrong. Kicking patterns should be followed and then only you will be able to realize whether the baby is normal or not. If you are facing any of the above symptoms, then immediately visit your doctor.
3441
people found this helpful
Shared 2 years ago • Featured Tip
Vaginal bleeding is something that most women experience between their periods when they are not due for a menstrual cycle. It is considered as an abnormal occurrence when you bleed before you are expecting your menstrual period, or after you are done with your monthly cycle. It is usually characterised by bouts of spotting where a thick brown reddish discharge may be experienced. Also, this kind of bleeding is considered abnormal if it occurs during pregnancy or menopause.
Here are a few causes of abnormal vaginal bleeding:
Stress and diabetes can also cause abnormal vaginal bleeding in rare cases. It is best to see a doctor as soon as such bleeding takes place.
4885
people found this helpful
Asked for female, 25 years
Its 1 month 23 day equivalent to 7 wks 2 day. Might be few days differenc. Hv you done your ultrasound.
1
person found this helpful
Asked for male, 31 years old from Gurgaon
If d heartbeats have appeared late it means its late conception. So your date wud b delayed for a week or so. You can wait for spontaneous labour til d baby is gud. Have frequent visits now. If you have any query you can consult me.
1
person found this helpful
Asked for male, 22 years old from Bangalore Rural
15 th day of her cycle day may lead to pregnancy. Ipill wirks only fot that tim not the rest of d times. Have you done d pregnancy test.
1
person found this helpful
Hw do you cnfirm dat ovulation has ocured. Your wife' s period is regular. If its nt dan d ovulation may b delayed.
1
person found this helpful
View All Feed
Near By Doctors

DGO, MBBS, FOGSI
Gynaecologist
Salus Hospital Gynae & Gastro Care,
Book Appointment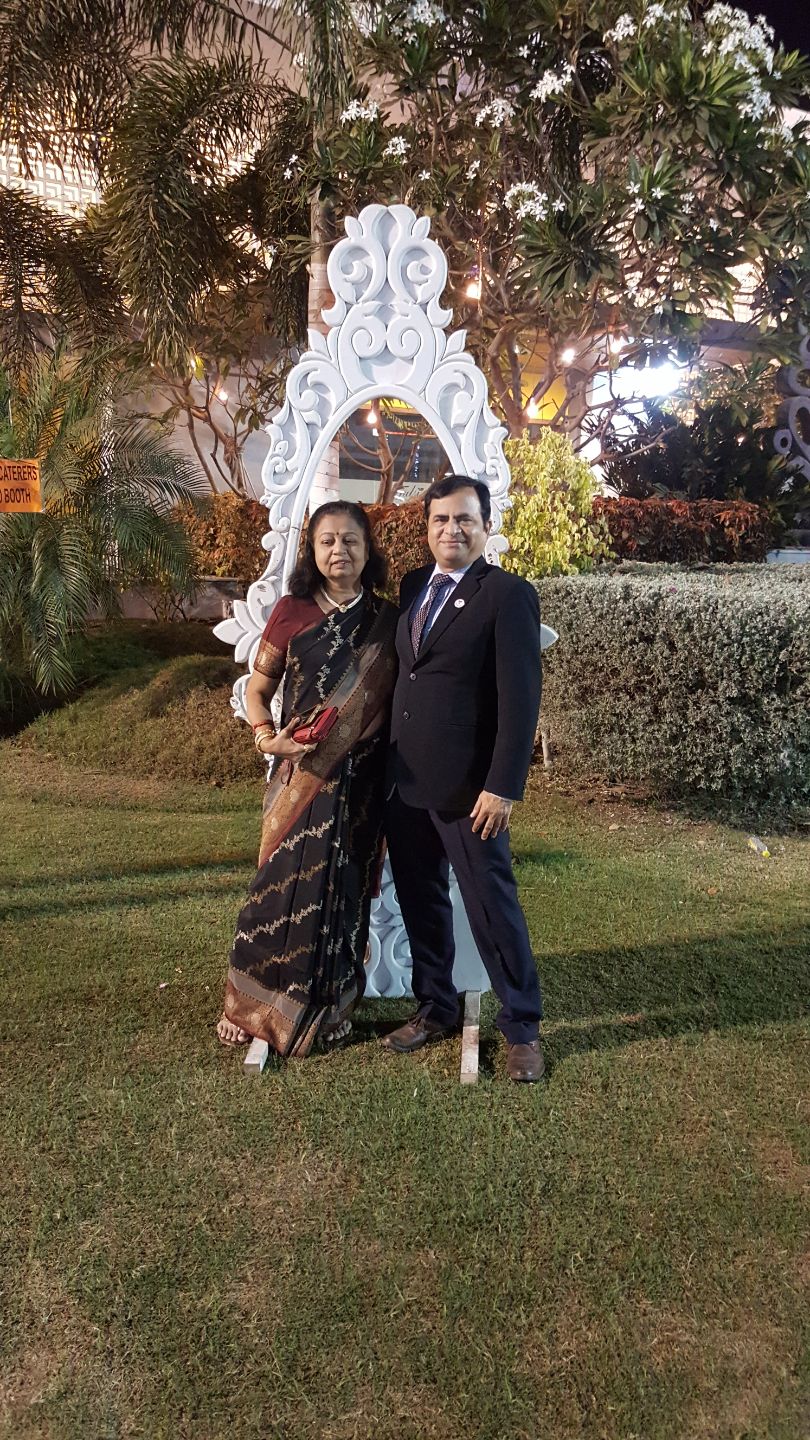 MD, MBBS
Gynaecologist
Jyoti Hospital & Minimum Invasive Surgery Center,
Book Appointment

MBBS, MD - Obstetrics & Gynaecology
Gynaecologist
Kachi Jain Medical Center,
Book Appointment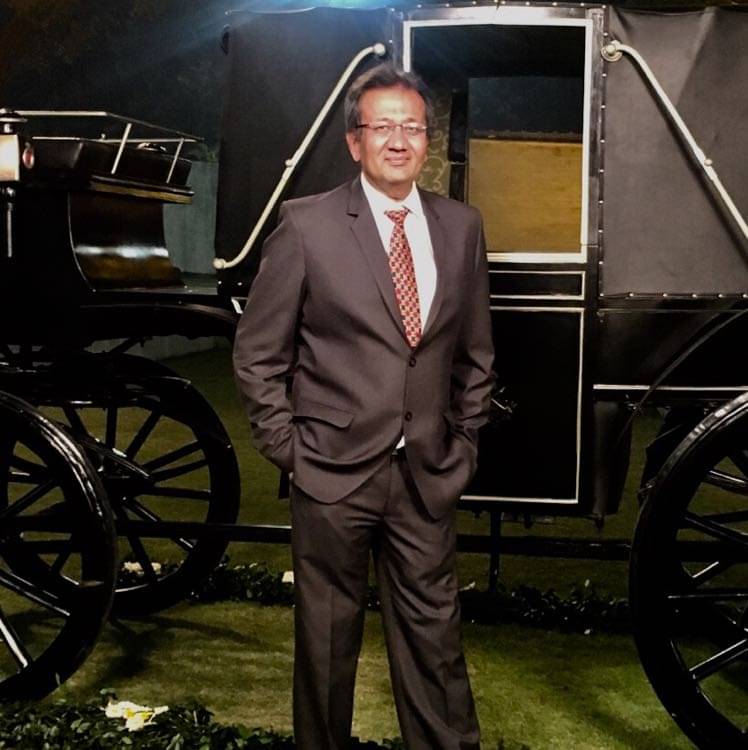 MD Gynaecology, MBBS
Gynaecologist
Dr. Joshi's Maternity & Gynaec Hospital,
Book Appointment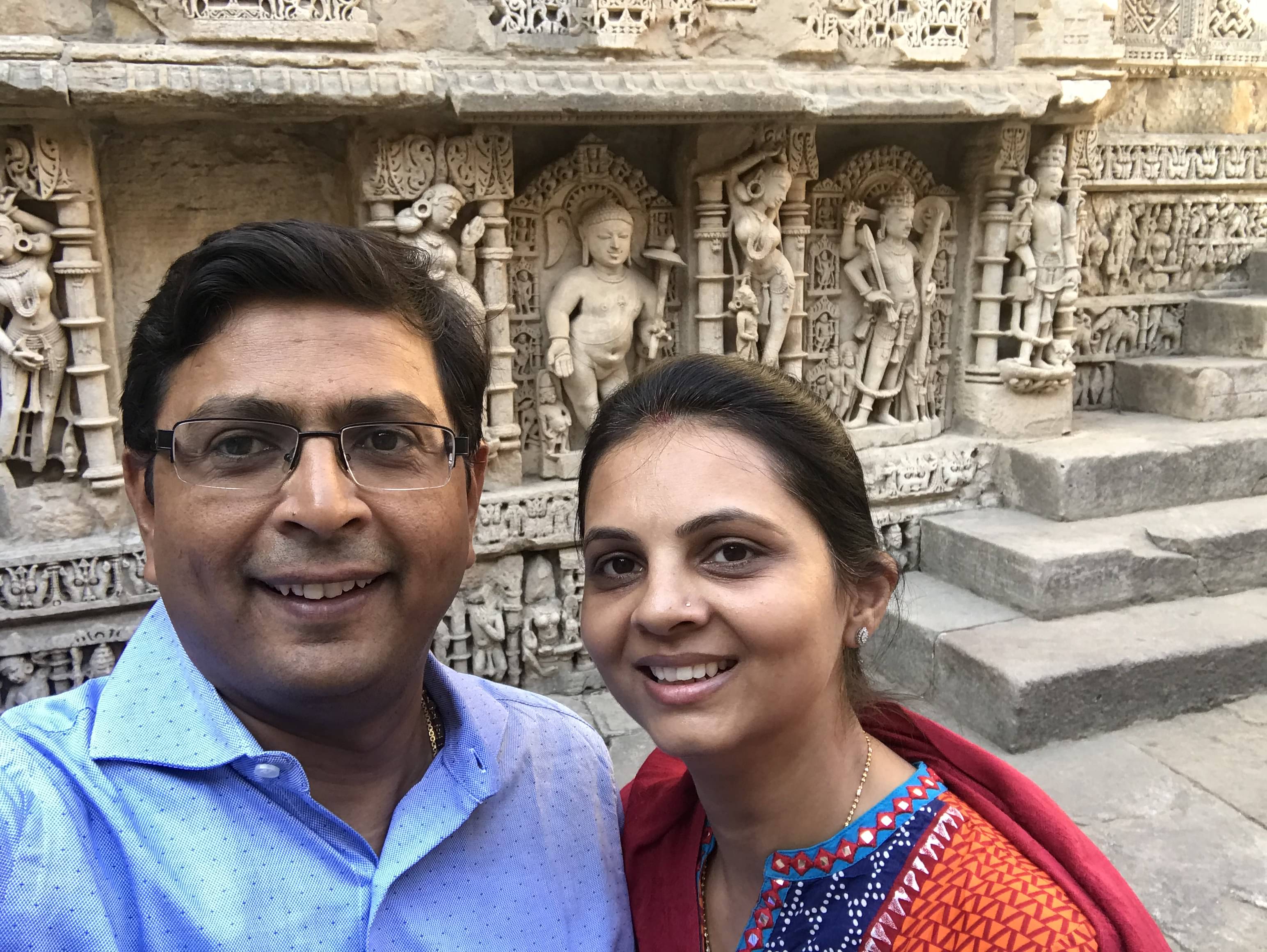 MBBS, MD - Obstetrtics & Gynaecology
Gynaecologist
Book Appointment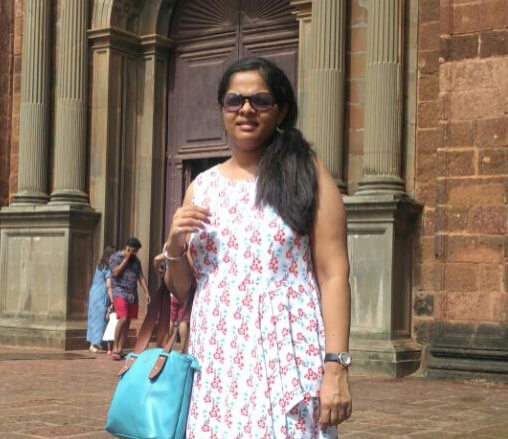 MBBS, MS - Obstetrics and Gynaecology
Gynaecologist
Aadhya Women's & Kidney Hospital,
Book Appointment