Personal Statement
I'm a caring, skilled professional, dedicated to simplifying what is often a very complicated and confusing area of health care.
...more
I'm a caring, skilled professional, dedicated to simplifying what is often a very complicated and confusing area of health care.
More about Dr. Hardik K Shah
Gynec laproscopic surgeon by passion and IVf specialist
Info
Education
MBBS - PDMMC, Amravati - 2002
MS - Obstetrics & Gynaecology - RMC - 2008
Languages spoken
English
Hindi
Gujarati
Marathi
Awards and Recognitions
6 Months Fellowship From Radhe Endoscopy Centre Mehsana
15 Days From Dr P G Paul, Paul's Hospital Kochi
15 Days FOGSI Infertility Training From 21st Cent Hospital, Pardi, Surat & Vapi
...more
Delivered Lecture At State conference In OBGY In Daman
4th In Live Endoscopy Workshop At Kochi
Delivered Lecture At State Conference In OBGY In Anand
Presented Video At Endovision Endoscopy Workshop At Ahmedabad
15 Days FOGSI From Dr P K Shah, NILES Institute MUMBAI
2 Months Fellowship From 21st Cent Hospital Nadkarni Institute
6 Months Fellowship From V S hospital, Ahmedabad
Presented Video At State conference In OBGY In Mehsana
Professional Memberships
Ahmedabad obstetrics And Gynaecology Society
Indian Society Of Assisted Reproduction(ISAR)
Indian Medical Association (IMA)
Location
Book Clinic Appointment with Dr. Hardik K Shah
2nd Floor, Nakshatra Arcade, IOC Road, Landmark : Opposite To Maniprabhu School

,

Ahmedabad
Get Directions
Consult Online
Text Consult
Send multiple messages/attachments. Get first response within 6 hours.
7 days validity
•
₹350 online
Consult Now
Phone Consult
Schedule for your preferred date/time
15 minutes call duration
•
₹400 online
Consult Now
Video Consult
Schedule for your preferred date/time
15 minutes call duration
•
₹500 online
Consult Now
Services
Submit Feedback
Submit a review for Dr. Hardik K Shah
Your feedback matters!
Write a Review
Patient Review Highlights
"Well-reasoned"
3 reviews
"Thorough"
1 review
"Caring"
2 reviews
"knowledgeable"
6 reviews
"Very helpful"
13 reviews
"Prompt"
2 reviews
"Inspiring"
1 review
Dr. Hardik K Shah Reviews
Shruthi
Jan 31, 2018
Dr. Hardik Shah provides answers that are very helpful. My AMH was 0.37 and FSH was 16.5 before two months but last month my FSH was 1.3 so doctor suggested to have M-torr 800 tablet for stabling the FSH along with accupuncture
Jahnavi
Jan 15, 2018
I found the answers provided by the Dr. Hardik Shah to be very helpful. Thank you Doctor ji
Verified
Sep 21, 2018
Good
Dr. Hardik K Shah Feeds
Most women suffer from gynaecological infection at least once in their life while some may suffer from them multiple times. The most common infections that affect women's reproductive tracts are vulvitis, vaginitis, cervicitis and pelvic inflammatory disease or the dreaded PID. What's even worse is the fact that these dangerous infections are often missed in women due to lack of information and the absence of health services, especially in rural parts of the country.

Let's take a quick look at each one of the above four gynaecological infections:
Vulvitis
Vulvitis is an inflammation of the vulva, the tender folds of skin outside the vagina.
Common symptoms include-
Redness and swelling on the lips of the vulva
Clear, fluid-filled blisters
White, sore and thick patches on the vulva
Causes can include anything from the use of toilet paper, swimming in pools, synthetic underwear, rubbing against a bike seat, bubble baths to shampoos and deodorants…
Usually, urine tests, blood tests and tests for sexually transmitted diseases are used to diagnose this infection. Vulvitis can be caused due to a number of reasons and it's also a symptom of other more dangerous diseases, hence its treatment is done taking all these factors into mind.
Treatment can include-
Avoiding irritants like swimming in pools
Sitz baths with soothing compounds for itch control
Vaginitis
Vaginitis refers to any inflammation of the vagina. Usually, the inflammation strikes the walls of the vagina. It can be infectious or non-infectious. This infection is common in women of all ages with one-third of women reporting suffering from the infection at some time during their lives.

Causes
These can be many like infection with bacteria, yeast, viruses etc. Chemicals in creams or sprays, and even clothing can cause the condition. It can be sexually transmitted too. Your hormones, overall health and other diseases you may have – all of these also determine whether you'll get vaginitis.
The 3 types of vaginitis are-
Bacterial vaginosis
Trichomoniasis vaginitis
Viral vaginitis
Noninfectious vaginitis
Vaginitis should always be taken seriously. If left untreated, vaginitis can cause PID which can lead to infertility. If you get a discharge- a frothy white discharge or a colourless discharge with a fishy disorder and see redness around your vagina and pain during urination or sex- don't take it lightly, but fix an appointment with your gynaecologist ASAP. He or she will mostly treat you using antibiotics.
Cervicitis
This is an irritation or infection of the cervix. It is caused by a number of different organisms and it can be either acute or chronic. Common causes are sexually transmitted diseases or STDs like-
Symptoms
Smelly discharge containing pus
Bleeding between periods or after sex
Urinary issues
Pelvic exam and tests for STDs are used for diagnosing this infection. Treatment includes the use of antibiotics for the victim and her sexual partner to prevent re-infection.

Pelvic inflammatory disease
Pelvic inflammatory disease or PID is an infection that affects the woman's entire reproductive tract like the uterus, fallopian tubes, and the ovaries. It causes scar tissue formation which grows between internal organs leading to chronic pelvic pain. PID can also lead to ectopic pregnancy or a pregnancy which happens when the fertilized egg grows outside the uterus. Untreated PIDs can lead to chronic infection and infertility.
The main cause of PID is bacteria. Intra uterine device use is also linked to PIDs. In case you have a concern or query you can always consult an expert & get answers to your questions!
4930
people found this helpful
Please do normal walking up to 2 km when 9 month start but slowly and other houshold work avoid weight lifting and heavy exertion works.
2
people found this helpful
Hysterectomy is a procedure that is used to treat a wide variety of conditions. A partial hysterectomy is performed for the removal of the uterus whereas a myomectomy is performed for the removal of the fibroids. A complete hysterectomy is performed in order to remove the uterus and the cervix. With hysterectomy, there comes some critical and sensitive topic that needs to be discussed with the surgeon. Here is a list of top 10 things that need to be known about hysterectomy:
The sex life concern: Unlike common apprehension, hysterectomy doesn't necessarily mean the end of sex life. In the worst case scenario where the cervix is removed, it takes around 6 weeks before one can resume the sex life.
Hysterectomy can't cure endometriosis: Endometriosis is a condition that is characterised by menstrual cramp, painful intercourse and chronic pain. Hysterectomy is not the first line of treatment for a condition like this. If any doctor has suggested it, it makes sense to take a second opinion.
Hysterectomy doesn't mean menopause: This procedure doesn't mean a menopause or an inability to get pregnant. There are certain other misconceptions such as getting night sweats, hot flashes and menstrual cramp etc. On the contrary, a well-performed procedure will ensure that a person doesn't feel a thing after the surgery.
The loss in ovaries: Depending on the condition of a patient, a doctor might remove the fallopian tube, uterus and ovaries. It necessarily means a sudden loss of oestrogen and progesterone hormone abruptly. Both this hormone are critical for bone and sexual health. It might also lead to menopause, decreased urge in sex and hot flashes during the night. It is therefore very important to discuss each and every aspect of the procedure before the surgery begins.

Hormonal therapy: Since the removal of ovaries is likely to cause physical discomfort to the body, hormonal therapy can come to the rescue of an individual. Hormonal therapy can curtail the risk of blood clot formation, heart diseases, stroke etc.
Explore other non-surgical options: Hysterectomy is not the last word for any uterus or ovary related problems. The goal is to keep the uterus intact. There are certain less evasive procedures to save ovaries and uterus. This is where multiple opinions come handy.
Less invasive options: There exist less invasive surgeries for treatment related to uterus and ovaries. For instance, a robotic hysterectomy causes far less pain as compared to traditional procedure. It also ensures less loss of blood from the system resulting in less weakness.
The morcellation technique: In case a uterus has to be removed, doctors these days use a process known as morcellation. The latter involves making small cuts into various places of the uterus in order to bring it out. The false apprehension of this process causing cancer cells in the body is not true. Only if a patient is suffering from a particular kind of cancer, it might spread to other parts of the body. A doctor has to be consulted to assure such a thing doesn't happen.
Cancer apprehension: For people facing a gene defect such as BRAC1 and BRAC2 hysterectomy can reduce the chance of ovarian cancer by a good 80 percent.
Physiological healing post hysterectomy: Although physical healing takes no more than 6 weeks after the procedure, the emotional healing might take some time. It makes sense to seek professional help for postoperative depression. In case you have a concern or query you can always consult an expert & get answers to your questions!
4583
people found this helpful
Epithelial Ovarian Cancer is a condition in which malignant tumor emerges from the tissue lining in the outer surface of the ovary. Epithelial tumors are usually benign, but this form of malignancy has been found to be the most common type of ovarian cancer. Moreover, it cannot be diagnosed until in its advanced stage. Medical research shows that factors such as multiple pregnancies, delayed childbirth and early menarche seem to raise the risk of ovarian cancer, while dietary and environmental factors also play a significant role in it.
Symptoms
1. A majority of the patients have been observed to have extensive intra-abdominal growth.
2. They may experience discomfort or swelling of the abdominal region.
3. The feeling of being bloated, lack of appetite, unnatural weight alteration, dyspepsia, malaise, and urinary problems are frequently reported symptoms.
4. Patients also experience constipation and other gastrointestinal problems.
Treatment
The first step towards treatment of ovarian cancer is to diagnose the condition. A thorough pelvic examination (consisting of an examination of the vagina, uterus, ovaries, fallopian tubes, and cervix) will help to pin point any abnormality of the ovary. If the doctor notes nodularity, firmness or lack of tenderness during the examination, these can be taken as symptoms of malignancy of epithelial ovarian tumors. Ultrasound examination of the abdominal region will also help to locate abnormality in the tissues on the outer surface of the ovary. The next logical step towards treatment is getting a biopsy. During this procedure potentially malignant cells are removed and then diagnosed by a pathologist to conclude if the cells are cancerous or not. The process of removal is known as laparotomy.
Apart from a handful of stage one patients, most women with epithelial ovarian cancer receive chemotherapy. The standard treatment for this type of ovarian cancer is the surgical elimination of tumor. This includes total abdominal hysterectomy, a surgery in which the uterus and cervix is removed through an incision in the abdomen. Post surgical treatment consists of taxane-platinum chemotherapy. Patients with minimal residual cancer undergo external radiation therapy or intraperitoneal chemotherapy (radioactive liquid is channelled into the abdomen with the help of a catheter).
A lot of research has been done in this field and a variety of clinical trials are available for a patient, if he/she wishes to be a part of it. Leading methods are immunotherapy and targeted therapy are also available. Immunotherapy uses the immune system of the patient to battle cancer. Bodily substances or substances created in the lab are used to restore and boost the body's natural defence mechanisms against cancer. Targeted therapy, on the other hand, uses substances to identify the cancer and attack the malignant cells without jeopardizing non-cancerous cells.
In case you have a concern or query you can always consult an expert & get answers to your questions!
4846
people found this helpful
Travelling during pregnancy - Is it safe?
Pregnancy places some restrictions on the expectant mother, and one of them is limiting travel so much so that most women do only the required and essential commutes and skip any other travel, including vacations and business travel, completely until delivery. However, with the lifestyle changing for the woman so radically, this is being revisited. The doctor's current advice is that unless there are potential complications expected or significant concerns, it is completely safe to travel.
The first trimester especially is a little tricky for travel, with the morning sickness. The second trimester is considered more ideal for travel, as the morning sickness and the feeling of being pregnant is sunk in, so the mother is comfortable. The third trimester is fine too, but the chances of fatigue are higher, and so travel is better avoided.
Read on to know some significant things to remember whether you are on a plane, train, or road during your pregnancy.
Car:
Always buckle yourself up as soon as you enter the car. Use both the seat belt and the lap belt.
Keep the air bags turned on.
Try to avoid travel time of four hours at a stretch.
When stopping for breaks, try to walk around a bit and stretch so that you do not feel the strain of sitting for long hours.
Plane:
Most airlines allow women to travel during the first eight months of pregnancy.
Some airlines do allow for travel during the ninth month, if the doctor approves it, or if there is an attendant with the expectant woman.
It is okay to walk through airport screening during pregnancy. There are some women who are apprehensive about this aspect.
Similarly the cabin pressure in the commercial planes reduces, but does not bear any significant impact for a pregnant woman.
Select an aisle seat, as it allows for easy seating and getting up.
Walking to the restroom and back should be carefully managed. The aisle is quite narrow and care must be taken to avoid hurting yourself.
Use the seats for providing support when walking through the aisle.
Especially, in turbulent stretches, try remaining seated, bearing in mind the safety aspects for yourself and the baby.
Other modes:
Traveling by bus is safe, but trips to the restroom would be difficult.
Trains are generally considered safer, as there is a lot of room for movement. Restrooms are available anytime, which is another major advantage.
Sea travel is also considered safe, but sea sickness could add to the nausea.
For long-term sailing, check with the cruise provider or the boat facility about availability of a healthcare provider on the ship.
In case you have a concern or query you can always consult an expert & get answers to your questions!
4534
people found this helpful
Doesn't matter of blood group concern please do years hormonal profile and tubal patency test like hsg or ssg.
1
person found this helpful
The tissue that lines the uterus is known as the endometrium. In some cases, it can grow outside the uterus. This is known as endometriosis. Endometriosis usually involves organs in the pelvic cavity such as the ovaries, fallopian tubes, bowel and lining of the pelvic cavity. In rare cases, it may involve the vagina, cervix and bladder as well.
Depending on the location and extent of endometrial tissue, it can be classified into four stages ranging from minimal to severe. Most cases of endometriosis fall into the minimal or mild category which involves mild scarring and superficial tissue implants. Moderate or severe endometriosis can cause cysts and severe scarring. Infertility is also commonly associated with severe endometriosis.
Pain in the pelvic area just before and during menstruation is one of the most characteristic symptoms of this disorder. This is because the overgrown endometrial tissue acts like normal endometrial tissue and is shed during menstruation. The only difference is that since there is no exit for this overgrown tissue, it is trapped in the pelvic cavity. The location of the implantation of endometrial tissue also plays a role in the amount of pain experienced. The deeper the implant, more the pain. Implants near areas with high nerve density are also more likely to be painful than implants in areas with low nerve density. These implants may also release substances into the blood stream that can cause pain.
Other symptoms associated with this disorder are:
Painful intercourse
Painful urination
Pain during bowel movements
Infertility
These symptoms especially the pelvic pain can vary from month to month in terms of duration and intensity.
A few simple changes in your diet can help manage the symptoms associated with this disorder and in some cases, prevent it as well. Avoid processed food and foods that are high in sodium content. You should also avoid high-fat dairy and food that is rich in arachidonic acid. Instead, increase your consumption of carbs and green leafy vegetables. You could also add two tablespoons of walnut oil a day to your diet to help combat inflammation and the other effects of arachidonic acid.
Early stages of this disease can be treated with hormone therapy, but if it has progressed to the later stages, surgery may be needed. This surgery is performed laparoscopically and aims at removing all the implanted tissue from outside the uterus. However, in cases where the anatomy of the pelvic organs has been distorted by the implants, a hysterectomy may be required. This option, however, it usually considered only in cases where a woman does not have any plans of conceiving more children.
4874
people found this helpful
Near By Doctors
MS - Obstetrics and Gynaecology
Gynaecologist
Book Appointment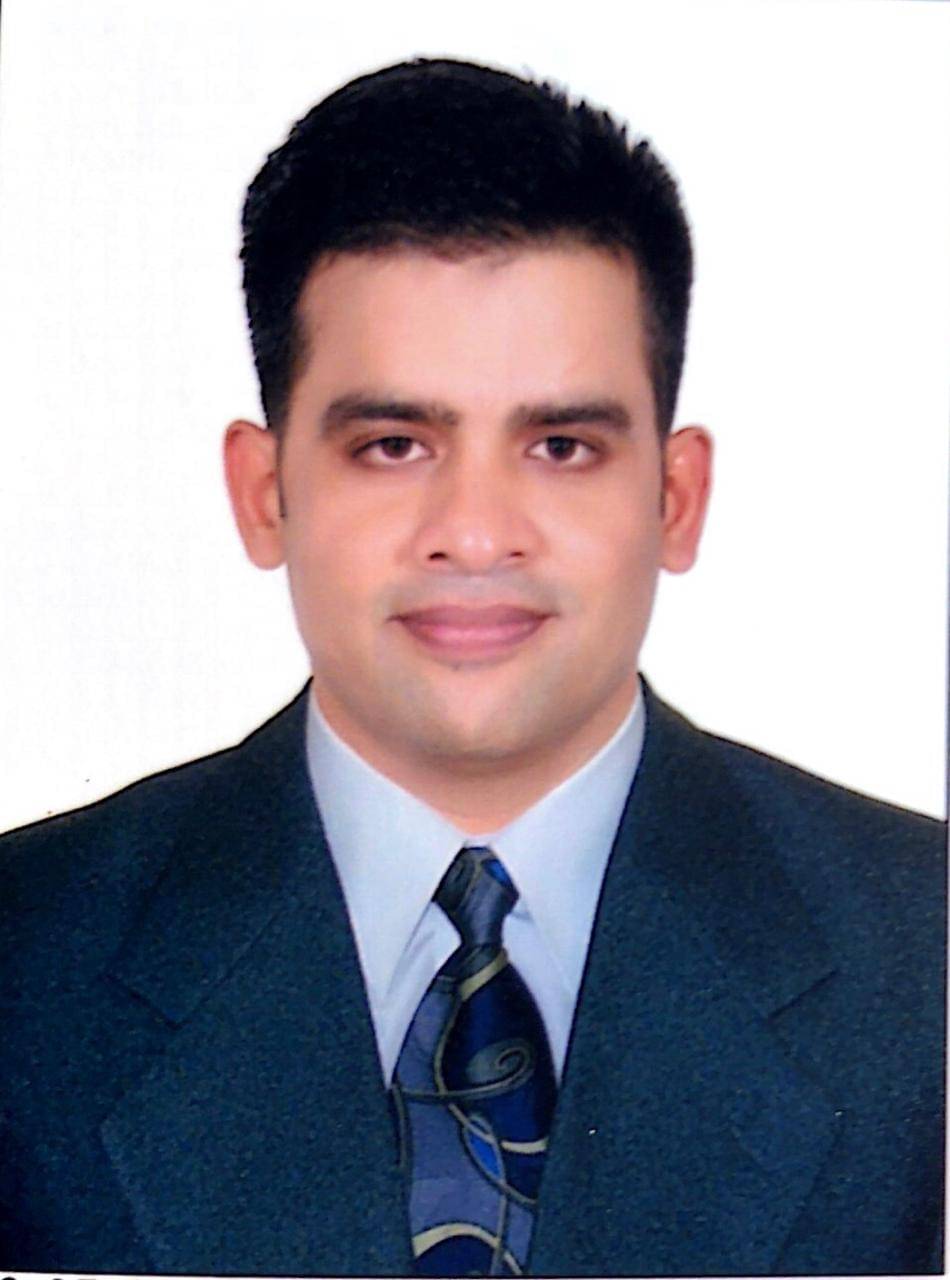 Diploma in Obstetrics & Gynaecology
Gynaecologist
DR CHINTAN GANDHI/GANDHI MATERNITY & NURSING HOME,
Book Appointment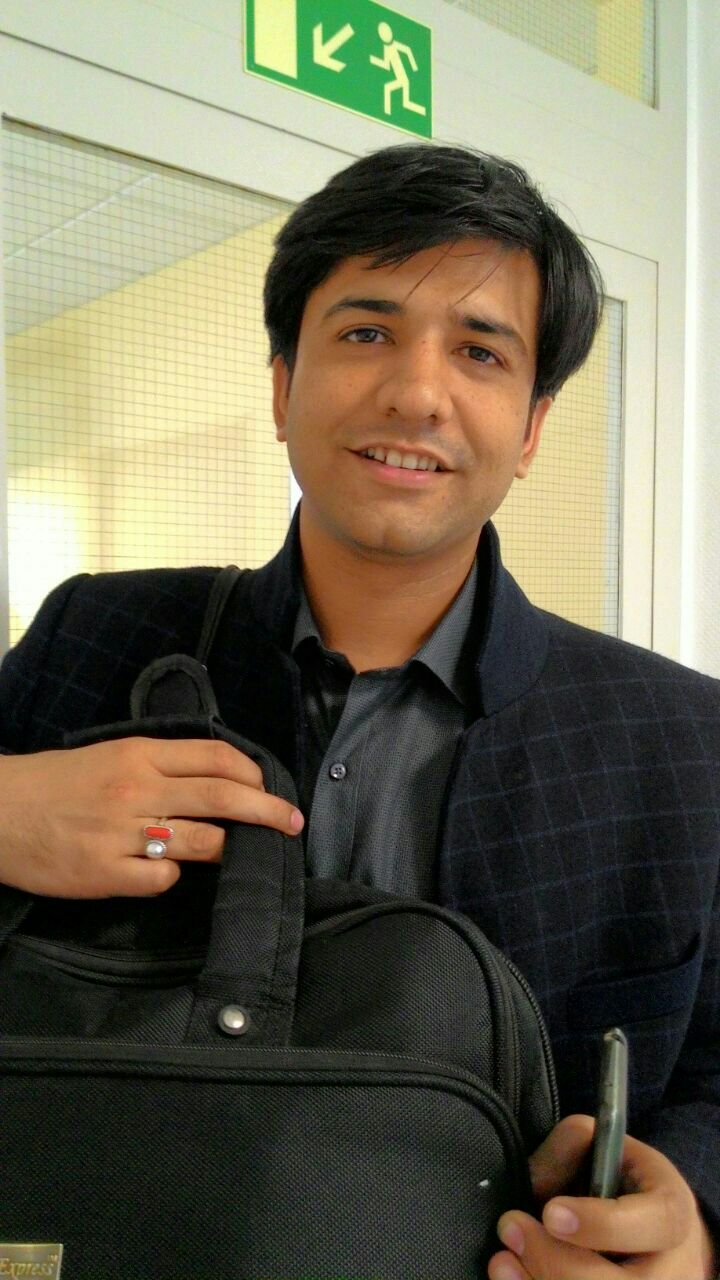 MBBS, MS - Obstetrics and Gynaecology, Ultrasonography Basic Traning Course, Diploma in Minimal Access Surgery, Advanced Infertility & ART training, Advanced training in ultrasonography, PG Diploma in IVF & Reproductive Medicine
Gynaecologist
Sardar Maternity and Fertility Centre,
Book Appointment

MBBS, MD - Obstetrics & Gynaecology
Gynaecologist
Welcare Speciality Hospital,
Book Appointment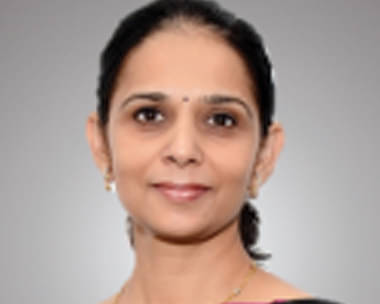 MD - Obstetrtics & Gynaecology, MBBS
Gynaecologist
Asian Bariatrics Hospital- Ahmedabad,
Book Appointment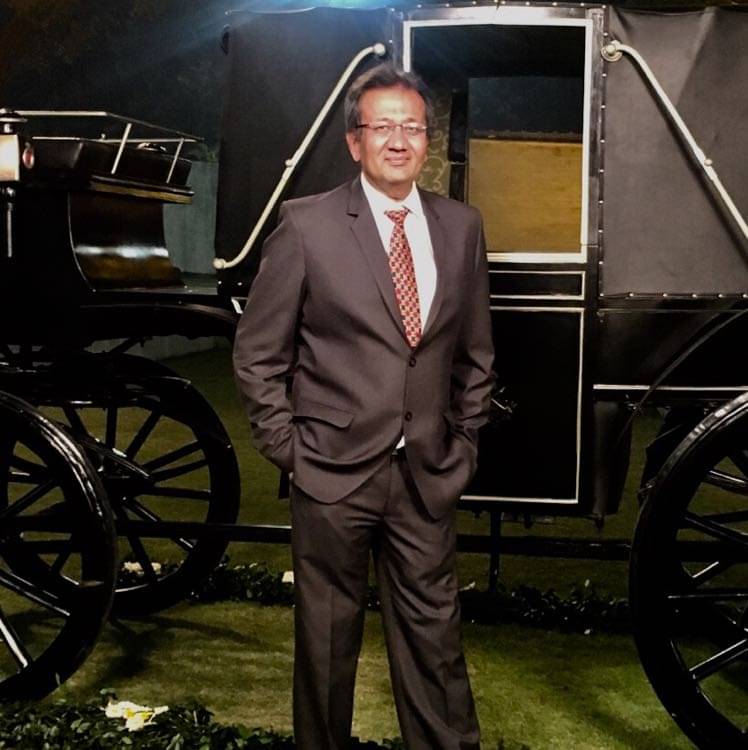 MD Gynaecology, MBBS
Gynaecologist
Dr. Joshi's Maternity & Gynaec Hospital,
Book Appointment