Personal Statement
Consulting Homoeopath and dietitian.
...more
Consulting Homoeopath and dietitian.
More about Dr. Darshika Patel
Dr. Darshika Patel is an experienced Homeopath in Science City Road, Ahmedabad. She has been a practicing Homeopath for 4 years. She is a MD - Homeopathy . She is currently associated with Anamay Homoeo Care in Science City Road, Ahmedabad. Book an appointment online with Dr. Darshika Patel on Lybrate.com.

Lybrate.com has a nexus of the most experienced Homeopaths in India. You will find Homeopaths with more than 26 years of experience on Lybrate.com. Find the best Homeopaths online in Ahmedabad. View the profile of medical specialists and their reviews from other patients to make an informed decision.
Info
Education
MD - Homeopathy - ahmc - 2014
Languages spoken
English
Hindi
Location
Book Clinic Appointment with Dr. Darshika Patel
Services
Submit Feedback
Submit a review for Dr. Darshika Patel
Your feedback matters!
Write a Review
Feed
Nothing posted by this doctor yet. Here are some posts by similar doctors.
Asked for male, 35 years old from Visakhapatnam

MD-Ayurveda, Bachelor of Ayurveda, Medicine & Surgery (BAMS)
Hello- its not semen allergy, its genital herpes that you and your wife is suffering from lately. It increases with the rush of blood every time you indulge in sex. Yes it can be cured with proper medications and schedule change.
2
people found this helpful
Asked for Male, 21 years old from Mangalore

MBBS
General Physician, Mumbai
After marriage and after sexual activity and after romance and after happiness there is increase in oestrogen levels and which leads to increasing your fatty tissue of your breast and hence increasing your size
Shared 8 months ago • Featured Tip

Bachelor of Ayurveda, Medicine and Surgery (BAMS)
Ayurveda, Lakhimpur Kheri
नाशपाती की गिनती भी रसीले फलों में ही की जाती है. इसका इस्तेमाल भी प्राचीन काल से ही होता आ है. इस फल में पोषक तत्वों की भरपूर मात्रा पाई जाती है. इसे उत्तरी अफ्रीका, पश्चिमी यूरोप और एशिया में सबसे पहले उगाया गया था. रोजेशी परिवार के इस फल को भारत में उत्तर प्रदेश, पंजाब और कश्मीर में उगाया जाता है. प्राचीन काल से ही अंतर्राष्ट्रीय आहार का हिस्सा माना जाने वाले नाशपाती में खनिज, विटामिन और आर्गेनिक कंपाउंड आदि पाया जाता है. इसके अलावा इसमें कुछ सक्रिय और प्रभावी घटक जैसे पोटेशियम, विटामिन-सी, विटामिन K, फिनालिक कंपाउंड, फोलेट, आहार फाइबर, तांबा, मैंगनीज, मैग्नीशियम के साथ साथ विटामिन बी-कॉम्प्लेक्स भी मौजूद होता है. नाशपाती के लाभ और हानि निम्लिखित हैं.
1. कैंसर की रोकथाम में
नाशपाती में कोलन, मलाशय, स्तन, प्रोस्टेट और फेफड़े के कैंसर को नष्ट करने की क्षमता होती है. इसके लिए इसमें एंटी कैसरोजेनिक गुण मौजूद होते हैं. नाशपाती में हाइड्रोऑक्सीनॉमिक एसिड भी होता है जो पेट के कैंसर को रोकने में महत्वपूर्ण भूमिका निभाता है. नाशपाती में मौजूद फाइबर पेट के कैंसर को बढ़ने से रोकता है.
2. शुगर के उपचार में
शुगर जैसी बीमारियों के प्रभाव को भी हम नाशपाती की सहायता से दूर कर सकते हैं. जिन शुगर पेशेंट्स को मीठा खाने का मन करता है वो नाशपाती खा सकते हैं. क्योंकि इसमें लेव्युलोज नाम का नेचुरल शुगर मौजूद होता है. नेचुरल शुगर में रक्त को धीरे-धीरे अवशोषित करने की क्षमता होती है. इसे खाने से रक्त शर्करा का स्तर भी नहीं बढ़ता है.
3. पाचन में सहायक
रेशेदार और रस से भरपूर नाशपाती में पाचन शक्ति को बढ़ाने की क्षमता भी होती है. क्योंकि इसमें पाचन कार्यों के लिए आवश्यक एजेंट मौजूद होता है. यह आँतों के कार्यों को भी नियंत्रित करने का काम करती है. जिससे कब्ज की संभावना काफी हद तक कम हो जाती है. इसमें पेक्टिन नाम का दस्त और कब्ज को ठीक करने वाला तत्व भी पाया जता है.
4. वजन कम करने में
यदि आप अपना वजन कम करना चाहते हैं तो इसमें भी नाशपाती आपकी सहयता कर सकता है. क्योंकि इसमें कैलोरी काफी कम मात्रा में पाया जाता है. नाशपाती केवल वजन ही नहीं घटाता है बल्कि ये आपको उचित पोषण भी देता है.
5. प्रतिरक्षा तंत्र को मजबूत करने में
नाशपाती में मौजूद एंटीऑक्सिडेंट और विटामिन-सी के कारण इसे लंबे समय से प्रतिरक्षा प्रणाली के लिए फायदेमंद माना जाता रहा है. क्योंकि ये सफेद रक्त कोशिकाओं के उत्पादन और गतिविधियों को उत्तेजित करता है. इसके नियमित सेवन से हमारे शरीर का प्रतिरक्षा तंत्र मजबूत होता है.
6. घाव भरने में
इसमें घाव भरने का भी गुण मौजूद होता है. ऐसा इसमें पाए जाने वाले विटामिन सी के कारण होता है. विटामिन सी शरीर के विभिन्न अंगों और सेलुलर संरचनाओं में नए ऊतक को संश्लेषित करने का एक जरुरी भाग है. इसमें मौजूद घाव भरने वाला एसिंर्बिक एसिड चोटों और बीमारियों से होने वाली छोटी चोटें, कट्स और इंजरीज को तेजी से भर सकता है.
7. हृदय रोग में
ह्रदय को स्वस्थ रखने के लिए जरुरी पोटेशियम नाशपाती में मौजूद होता है. क्योंकि ये रक्तचाप को नियंत्रित करके हमारे पूरे कार्डियोवस्कुलर सिस्टम में तनाव कम को कम करता है. इससे शरीर के सभी हिस्सों में रक्त का प्रवाह बढ़ता है और सभी अंगों को पर्याप्त ऑक्सीजन मिलता है. पोटेशियम शरीर के विभिन्न हिस्सों को हाइड्रेटेड रखने में भी मदद करता है.
8. एनीमिया के उपचार में
खून की कमी जिसे एनीमिया के नाम से भी जाना जाता है, के उपचार में भी नाशपाती की सकारात्मक भूमिका होता है. इसमें पाया जाने वाला कॉपर और लोहा के कारण ऐसा हो पाता है. शरीर में लोहे के स्तर में बढ़ोतरी का मतलब है कि शरीर में लाल रक्त कोशिका के संश्लेषण का बढ़ जाना.
9. गर्भवती महिलाओं के लिए
इसमें पाए जाने वाले अन्य प्रमुख तत्वों के अलावा फोलेट भी है. नवजात शिशुओं में न्यूरल ट्यूब दोषों में कमी के साथ फोलिक एसिड का सकारात्मक संबंध माना जाता है. इसलिए ही महिलाओं को गर्भ के दौरान नाशपाती खाने की सलाह दी जाती है.
10. सूजन को कम करने में
नाशपाती में एंटीऑक्सीडेंट और फ्लैवोनॉइड घटक भी मौजूद होते हैं जो कि एंटी-इंफ्लेमेटरी प्रभाव को प्रेरित करते हैं. इससे सूजन वाले रोगों के साथ जुड़े दर्द को कम करने में मदद मिलती है. इसलिए ये गठिया, रूमेटिक कंडीशन, गाउट और इसी तरह की अन्य परेशानियों में लाभदायक है.
11. हड्डियों के लिए
हड्डियों के लिए जरुरी खनिज सामग्री जिसमें मैग्नीशियम, मैंगनीज, फास्फोरस, कैल्शियम और तांबा आदि पाया जाता है. यह सामग्री हड्डियों के खनिज नुकसान और दुर्बल करने वाली कंडीशंस जैसे ऑस्टियोपोरोसिस और शरीर की सामान्य कमजोरी को कम करने में सहायक होती है.
12. त्वचा को जवां बनाने में
अपने त्वचा को सभी जवान बनाने के लिए कई तरह का क्रीम इस्तेमाल करते हैं. लेकिन आप इस काम को नियमित रूप से नाशपाती का सेवन करके भी कर सकते हैं. क्योंकि इसमें त्वचा के लिए जरुरी विटामिन ए पाया जाता है.
13. घेंघा बीमारी को कम करने में
आयोडीन की कमी से होने वाला घेंघा नामक रोग को भी नाशपाती दूर कर सकता है. क्योंकि इसमें आयोडीन की प्रचुर मात्रा पायी जाती है. इसके अलावा ये कैल्शियम को स्टोर करने और रक्त वाहिकाओं को नरम करने में भी मदद करती है.
नाशपाती के नुकसान
नाशपाती के छिलके को जल्दबाजी में बिना चबाये खाने से पाचन तंत्र पर प्रभाव पड़ सकता है जिससे कई बार पेट में दर्द हो जाता है.
नाशपाती को काट कर अधिक देर तक रख कर नहीं खाना चाहिए. क्योंकि हवा के सम्पर्क में आने पर यह भूरे रंग का हो जाता है जो नुकसानदेह हो सकता है.
ठंड में गला बैठने, बुखार, दस्त होने पर रोगी को नाशपाती का सेवन नहीं करना चाहिए.
नाशपाती खरीदते समय ध्यान रखना चाहिए कि नाशपाती न अधिक मुलायम हो और न ही अधिक सख्त. नाशपाती से मीठी खुशबू आनी चाहिए.

4
people found this helpful
Shared 1 year ago • Featured Tip

More than often, parents have to deal with children coming home with a broken front tooth / teeth. Dental problems (learn more to maintain dental health), injuries sustained during physical activities and games, munching on certain foodstuffs (nuts, certain candies) contribute in a big way to chipped front tooth. It is advisable for parents to consult a dentist at the earliest. Left unattended, the situation might result in infections or other dental complications (know more to maintain healthy teeth).
A broken front tooth is often the hardest to fix. The effectiveness of the treatment is largely governed by the nature and severity of the damage.
1. In case of a really small crack or a break, the problem can be fixed by simply filing the broken surface to smoothen it.
2. Dental bonding comes as a huge relief in situations where a small portion or corner of the front tooth chips off. The procedure is simple and hassle free. The surface of the broken tooth is fixed or bonded with a bonding material. The material is shaped well to give it a more natural appearance. The bonding material is finally hardened using UV light.
3. Dental crowning comes in handy when a large chunk of the front tooth cracks or breaks off. To understand the condition better, an X-ray of the affected tooth is carried out. If everything goes fine, the dentist proceeds to the next step. The tooth to be crowned is then filed down to ensure sufficient space to fit in the crown.
In some cases, the break results in enormous loss of the tooth. Under such circumstances, a filling material is used to assist the tooth in holding the crown. Next, an impression of the tooth (receiving the crown) as well as the opposing tooth is made using putty. Till the new crown is being manufactured, the dentist may fix a temporary crown (generally made of acrylic) to protect the tooth. In the next sitting, the dentist replaces the temporary crown with a permanent one. The crown used may be of stainless steel, all porcelain, all ceramic, metal, porcelain fused to metal or all resin.
In case of an extensive damage, Root canal is performed prior to the dental crowning. This goes a long way to ward off any possible dental infection or injury.
3014
people found this helpful
Shared 1 year ago • Featured Tip

Diarrhea is never a pleasant experience especially for children. Thankfully, diarrhea does not last long. Loose common stools are the most recognizable symptom of diarrhea. This can often be accompanied by vomiting, nausea, cramps and dehydration. If your child also suffers from fever and weight loss or can see bloody mucus in their stool, you should contact your doctor at the earliest.
Some of the common causes of diarrhea in children are:
Gastrointestinal infections - Viruses like rotavirus and parasites like giardia are the most common causes of diarrhea in children. This type of diarrhea can last from 5 to 14 days and can be cured with the help of laxatives and antibiotics.
Food poisoning - Diarrhea caused by food poisoning usually lasts for not longer than 24 hours.
Food allergies - Diarrhea is a common symptom of a food allergy. It usually stops once you stop eating whatever you are allergic to.
Crohn's disease - This is a chronic inflammatory disease of the digestive system. With Crohn's disease, the loose stool is often accompanied by blood.
Celiac disease - If your body cannot digest gluten, you may be suffering from Celiac disease.
Diarrhea is highly contagious. It can spread through:
Dirty hands
Contaminated food or water
Direct contact with fecal matter
Touching a contaminated surface
Diarrhea on its own is not a very serious issue. However, it may cause dehydration which can lead to a number of further complications. Some of the signs of dehydration cased by diarrhea are dizziness, dry mouth, dark urine, dry skin and lack of energy. Thus if your child is suffering from diarrhea, give him plenty of water and lots of rest.
To protect your child against diarrhea, all you need are a few lifestyle Ensure your child washes their hands well before and after-
Caring for Your Child at Home:
Make washing hands after using the toilet a part of toilet
Make sure your child drinks plenty of fluids.
Do not feed them foods that seem to trigger diarrhea.
Wash your hands often, especially after each diaper change, to avoid spreading bacteria in the home.
You should continue breast-feeding when your baby has diarrhea. Breast milk can help ease symptoms of diarrhea and speed up recovery.
Continue your child's regular diet and give more liquids to replace those lost while the diarrhea continues if there are no signs of dehydration.
Use an oral rehydration solution (ORS) to replace lost fluids in non-dehydrated children.
Keep all bathroom surfaces clean. It is also a good idea to flush the toilet only after the lid has been lowered.
Wash all fruits and vegetables thoroughly before eating
Wash all utensils that have come in contact with raw meat well before using them for anything else.
Keep all raw meats refrigerated or frozen. Once meat has been defrosted, do not freeze the raw meat again.
Food cooked like boiled, fried or those which can be peeled e.g. boiled egg, banana, orange, boiled rice, etc. can be eaten when out of home.
Teach your child to only drink from purified sources of water.
Do not wash pet utensils in the same sink used for cooking vessels and food items.
Keep an eye on what your child eats to heck if they may be allergic to anything.
4922
people found this helpful
Asked for male, 26 years old from Jamshedpur

PGDD, RD, Bachelor of Home Science
Dietitian/Nutritionist, Mumbai
Hye, thanks for the query. To maintain stamina you need to maintain a hormonal harmony apart from overall health. Firstly understand that maintaining a hormonal vibrancy is more so a matter of a healthy lifestyle. No amount of supplementation will work if your lifestyle, including your diet, exercise and stress is managed well. The following are some tips you can follow. Get enough sleep. Maintain a healthy weight. Stay active and exercise regularly. Avoid unwanted stress. Avoid simple sugars like excess of white sugar, maida and cornflour. Include foods like sweet potato, eggs, potato, sorghum, yoghurt, nuts like macadamia or brazil or almonds, olive oil, coconut oil, clarified butter, oysters, raisins, mushrooms, avocado, custard apple, pomagranates, onions, parsley, garlic and ginger in your diet. Avoid alcohol and smoking.
2
people found this helpful
Asked for Female, 28 years old from Delhi
Masters in Human Nutrition and Nutraceuticals
Dietitian/Nutritionist, Madurai
Hydrate ur body...go for oil bath once in a week probably on a holiday..sleep well take rest completely...wen u get up take a deep breathe n then start ur routine..dont overdo ur works..plan n then start ur work...
1
person found this helpful
Asked for male, 19 years old from Ghaziabad

M.sc dietitics and food service management, Diabetes educator
Dietitian/Nutritionist, Bhopal
Hi, add more protein in your diet like egg, milk and milk products, sprouts, do some basic exercise every day. You can try whey protein powder after workout. You should take high calories food that increase your muscle mass and induce growth in bones. Take small and frequent meals.
1
person found this helpful
View All Feed
Near By Doctors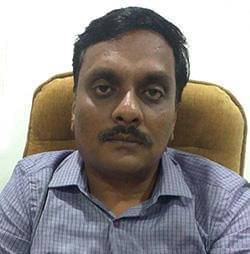 Book Appointment
MD - Homeopathy, BHMS
Homeopath
Soham Homoeopathic Clinic,
Book Appointment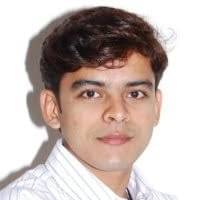 B.H.M.S., Homoeoapthy, C.S.D Skin Disease ( Dermatology), Child Health (Pediatric) CCH
Homeopath
Spandan Homeo Cure Clinic,
Book Appointment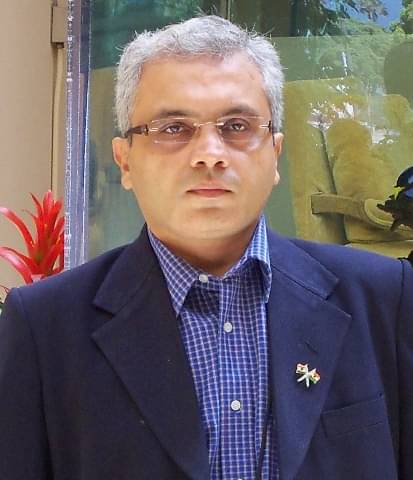 DHMS (Diploma In Homeopathic Medicine and Surgery), DIHom (London)
Homeopath
Book Appointment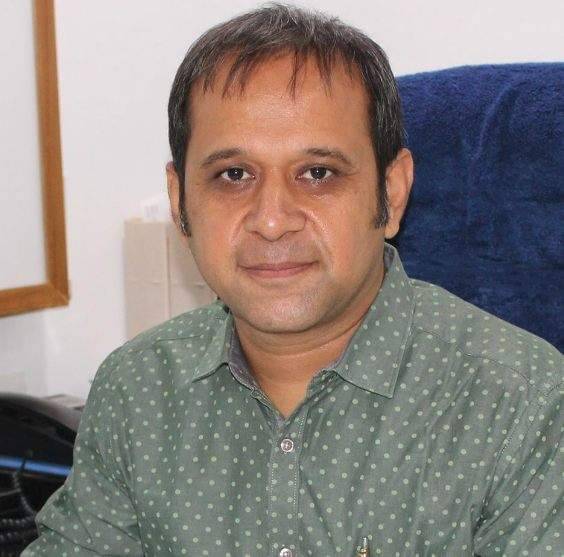 MD - Homeopathy
Homeopath
Jashoda Healthcare Homeopathy Clinic,
Book Appointment
Book Appointment