Personal Statement
Our team includes experienced and caring professionals who share the belief that our care should be comprehensive and courteous - responding fully to your individual needs and preferences.
...more
Our team includes experienced and caring professionals who share the belief that our care should be comprehensive and courteous - responding fully to your individual needs and preferences.
More about Dr. Chirag Chudasama
Dr. Chirag Chudasama is a popular Orthopedist in C G Road, Ahmedabad. He has been a practicing Orthopedist for 13 years. He has done MS - Orthopaedics, Fellow In arthroscopy . You can visit him at Joint Care Arthroscopy Center in C G Road, Ahmedabad. Save your time and book an appointment online with Dr. Chirag Chudasama on Lybrate.com.

Lybrate.com has a number of highly qualified Orthopedists in India. You will find Orthopedists with more than 39 years of experience on Lybrate.com. Find the best Orthopedists online in Ahmedabad. View the profile of medical specialists and their reviews from other patients to make an informed decision.
Info
Education
MS - Orthopaedics - B J Medical College, Ahmedabad - 2006
Fellow In arthroscopy - Frankfurt University, Germany - 2008
Languages spoken
English
Hindi
Awards and Recognitions
Best Paper Presentation Award, Indian Arthroscopy Society,Hyderabad
Best Paper Presentation Award, Gujarat Orthopedic Society
Professional Memberships
Indian Arthroscopy Society
Indian Society of Hip & Knee Surgeons
Location
Book Clinic Appointment with Dr. Chirag Chudasama

4th Floor, Dev Complex, Parimal Garden Cross Roads, Landmark : Near C G Road

,

Ahmedabad
Get Directions


Consult Online
Text Consult
Send multiple messages/attachments. Get first response within 6 hours.
7 days validity
•
₹300 online
Consult Now
Phone Consult
Schedule for your preferred date/time
15 minutes call duration
•
₹1000 online
Consult Now
Services
Submit Feedback
Submit a review for Dr. Chirag Chudasama
Your feedback matters!
Write a Review
Dr. Chirag Chudasama Feeds
Fibromyalgia refers to a medical condition which is characterized by chronic widespread musculoskeletal pain, often backed by tiredness, sleep and issues related to memory and mood. Research indicates that the problem of fibromyalgia tends to amplify painful sensations by affecting the way our brain processes signals related to pain.Notable SymptomsGenerally physical trauma, surgery, any sort of infection or psychological stress tends to indicate that there is chance of fibromyalgia. They are now talked of in great detail below:Widespread Pain: If you are troubled by pain, on both the sides of your body, which is widespread in nature, especially above and below the waist, then it's a clear indication of fibromyalgia
Tiredness: People affected by the problem tend to wake up feeling tired, even when they sleep for long periods of time.
Cognitive Difficulties: There is a symptom, commonly known as "fibro fog", which tends to impair one's ability to focus, be attentive and concentrate on mental tasks.
Fibromyalgia often tends to co-exist with certain other painful conditions such as acute headaches like migraine, painful bladder syndrome, mucous colitis, which is the other name for irritable bowel syndrome. Causes:The actual cause of this disorder is not known but it might be the result of accumulation of certain factors.
Genetic Disorder: Fibromyalgia often tends to affect families. Certain genetic mutations might make someone a lot more susceptible towards developing this particular disorder.

Infections From Illnesses: Some genetic disorders such as lupus can cause infections, as a result of which fibromyalgia might be caused.
Trauma: Physical trauma such as car accident or even mental trauma due to early death of a loved one can lead to the problem of Fibromyalgia.
Treatment options
There are currently no cures for Fibromyalgia but some changes in lifestyle can make a person live peacefully with this chronic pain condition too. Manage Your Duties Well: Try and manage your daily chores in a sparing manner. Avoid lifting heavyweights and keep someone in the loop for assistance.
Take Sufficient Rest: Though one should avoid being in the bed for too long but still sufficient rest is a must.
Regular Exercises: Exercise is considered to be one of the best ways to get rid of fibromyalgia. Exercises in the form of either walking, swimming or stretching and bicycling would be beneficial.
Yoga: Stress related pain could be easily tackled through Yoga, which is a very effective form of exercise for people suffering from fibromyalgia.
Healthy Diet: Eating healthy is a must if a person suffering from this particular problem wants to live well. Consider taking fresh and natural items over processed or the ones with preservatives. Avoid taking foods which have high calories, saturated fats or there is usage of artificial sweetener.
So, we have talked about different perspectives on fibromyalgia, with regard to the symptoms, what causes this particular problem and how can one get rid of it or at least stay healthy with it.
2873
people found this helpful
Fracture refers to a partial or a complete break in the bone. Whenever, any kind of fracture happens, it gets classified as either open or closed. Open fractures refer to such situations when the bone tends to poke through the skin and could be seen with the naked eye. The same situation arises when a deep cut tends to expose the bone from the skin. Closed fracture is a condition when even after the bone break, the skin remains intact.
What are the symptoms of a fracture?
There are definite ways through which one could easily make out that he or she has suffered a fracture. Some of the most common symptoms include:
Swelling of a particular region in the body
Painful feeling all of a sudden
Having difficulty in using the injured area and also facing trouble while using it.
You have a warm feeling over the affected area with a tinge of redness in it.
It is always preferable to see a doctor for proper diagnosis.
Now we would go through the details on how to diagnose a fracture.
Diagnosis of a fracture
Generally a doctor would initially ask for the medical history, collecting all the details about how the injury took place, gauge it's seriousness, examine it physically and then ask the patient to go for certain tests. The tests would generally undertake include the following:
X-ray: X-ray is the first thing, a doctor would ask a person to get it done, so that through the report, he could get a clear picture about the extent of the fracture. It is a diagnostic test, conducted by using invisible electromagnetic energy beams to ensure pictures of internal tissues, bones appear on film
MRI: Magnetic Resonance Imaging or MRI is an imaging test conducted by using large magnets, radiofrequencies and a computer, to get detailed pictures of fracture within the affected area.
CT scan: This is also an imaging test conducted using X-rays and a computer to get the images of the affected area minutely. The scan helps to reveal the details of the bones, muscles and other organs.
How to treat a fracture?
The main aim of the treatment is to ensure that the broken pieces of the bone are put back in place, give patient relief from the pain. Different modes of treatment include:Traction: Traction refers to the use of a pulling action in a steady manner to stretch the muscles and tendon located around the broken area, hence allow the bones to align and heal
Splint: Splint tends to make the affected area immobile so that the bones are kept in alignment.
Medicine: Medicine is given so that the pain remains under control
Surgery: A doctor can go for surgery if he feels that the above treatment methods are not getting things back into shape.
So we have talked about the fracture, the symptoms related to it, how can it get diagnosed and finally the different modes of treatment.
2680
people found this helpful
Osteoporosis is a condition where bones become fragile, hence increasing one's susceptibility to fracture. The term means "porous bone." When closely monitored under a microscope, a healthy bone looks like a honeycomb but at the time of osteoporosis, the holes and spaces are lot larger than what they are in healthy bones. Bones tend to lose density and contain abnormal tissue structure. Due to these reasons, bones become weak and hence are more likely to break.
How serious is the problem?
For older patients, breaking a bone leads to serious complication of osteoporosis. The bone breaks are most likely to occur in the spine, wrist or hip but there is possibility for other bones to break too. In addition to the pain which a patient suffers because of the problem, it also causes people to lose height.
Height loss happens primarily because of the fact that osteoporosis affects vertebrae or the bones of the spine, which leads to a stooped posture. This problem can make a person immobile to some extent, hence make him or her feel isolated and depressed.
Close to 20% of aged people, who break a hip, expire within one year either through developing complications related to the broken bone or out of surgery to repair the damage. A long-term nursing home care is advised for coming out of the after-effects completely.
Ways to detect the beginning of osteoporosis
At an early stage, this problem of osteoporosis doesn't cause any symptoms or give out any warning signal. In majority of the cases, people suffering from osteoporosis will not be aware of the fact that they are going through the condition till they have a fracture. In case, if symptoms do tend to appear, some of the initial ones might include:
Grip strength becoming weak
Nails are turning out to be brittle and thus easily breaking off
Recession of gums.
Causes Of Osteoporosis
Let's take a look at some of the causes due to which people might suffer from osteoporosis:
Age: The most pertinent cause of osteoporosis is age. Throughout the lifetime, our bodies break down old bones and grow new ones but when someone is in his or her 30s, then the body starts to break up faster than usual and hence replacement of bones takes time.
Medical Conditions: Some medical conditions like hyperthyroidism can also be one of the causes of Osteoporosis. Medications like long-term oral or injected corticosteroids such as prednisone or cortisone can also result in people developing joint problem in the form of osteoporosis.
Menopause: One of the primary reasons behind osteoporosis among women, aged around 45 to 55 years, is menopause. As hormonal change is associated with this, menopause can lead women to lose bones quickly. TreatmentThere is no cure for osteoporosis. Doctors can prescribe patients to change their lifestyle by increasing their intake of calcium and Vitamin D and do exercises regularly to stay fit. Abiding by doctor's advice, these would ensure slow breakdown of bones.
2441
people found this helpful
A person's shoulder is the most mobile joint in his body as it is a ball-and-socket joint. This ball-and-socket joint make for most of the movements of all other types of joints in our bodies but one has to pay a price for this mobility. Problems might arise through impingement of the soft tissue or areas having bones in one's shoulder, leading to pain. Impingement happens when top of the shoulder blade puts pressure on the soft tissues underneath, as and when the arm gets lifted from the body.
Symptoms of shoulder pain
Before the shoulder pain actually kicks in, the body starts giving signals through certain symptoms. The symptoms include:
Neck Pain: Generally the pain starts to develop from the neck, where an individual might go through a period of intense pain and gradually come down to the shoulder causing discomfort.
Muscle Cramps: People might feel that their muscles are getting cramped, hence restricting their free movements. These cramps tend to have adverse effects on a person's shoulder, resulting in tremendous pain.
Causes:
There are a number of factors and certain conditions that can contribute to shoulder pain. The most common among these is rotator cuff tendinitis. Some of the other causes are described below:
Injury In Another Location Of The Body: Injury in some other location, having some sort of connection with the shoulder such as neck or bicep can result in the person suffering from shoulder pain. This is known as referred pain. One good thing about this referred pain is that it does not get worse with movement of the shoulder.
Different Forms Of Arthritis: Shoulder pain may well be caused as a result of the different forms of arthritis, when people tend to suffer from either osteoarthritis, psoriatic arthritis, rheumatoid arthritis, gout or fibromyalgia.
Breaking A Bone Or Pinching A Nerve: Nerve pinching or breaking a arm or shoulder bone can also cause tremendous amount of pain in the shoulder.
How are the causes of pain diagnosed?
Generally when a person goes to show a doctor because of shoulder pain, the doctor would want to find out the exact reason behind the problem and then go ahead with the treatment. He would physically feel for tenderness and swelling, assess the amount of movement which a person is able to do and then determine how stable is the joint. After the physical examination, the doctor would go for tests such as X-ray or MRI in order to get the detailed pictures of the shoulder.
Treatment options:
According to the cause and severity of the pain, a doctor would treat a patient by giving him nonsteroidal anti-inflammatory medications, a sling or shoulder immobilizer or ask him to go for surgery. Minor pain in the shoulder can be treated at home by applying ice on the area for 15 minutes three to four times a day for some days, to get relief from pain. Application of ice should be through an ice bag or by wrapping ice in a towel as direct application might cause frostbite.
2557
people found this helpful
Orthopaedics is a branch of surgery primarily concerned with bones. It involves treating the musculoskeletal system through both surgical and nonsurgical means. The treatments can heal injuries suffered while playing any sport, degenerative diseases, infections, tumors and congenital disorders.
What leads to joint problems?
Joint pain is mainly caused by injury affecting the ligaments or tendons surrounding the joint. One of the features of joint inflammation is pain, as a result of arthritis such as rheumatoid arthritis and osteoarthritis, infection and in an extremely rare, pain could be due to cancer of the joint.
What are the symptoms and signs?
To get the right kind of treatment and be relieved from the pain, it's important to understand the symptoms. Some of the signs and symptoms associated with joint pain include the following:
Joint Swelling: This is a very common phenomena, which can result in pain and stiffness. When you have swelling after suffering any injury, that invariably means, there is a tear in the ligament or muscle tendon or you have a broken bone.
Joint Redness If you are suffering from rheumatoid arthritis, then redness of the joints is a very common feature. Injury to the joint can also lead to the development of redness in the area.
Stiffness in the joint: Joint stiffness is another symptom, which occurs due to inflammation and swelling in the joint. These are also clear indications for arthritis.
Locking of the joint: The problem of arthritis invariably leads to locking of the joint. This happens because the cartilage becomes weary and hence the ends of the bones that form a joint become rough.
Limping: Limping typically refers to any sort of difficulty which people might face while walking. During this situation, a person might prefer using one leg over another and it happens mostly due to any sort of disease or damage to the legs and feet.
How can you stay away from developing joint related problems?
There are certain precautionary measures, which would ultimately allow people to lead a healthy life, devoid of joint pain till at later stages of their lives. Some of the measures are discussed below to present a clear perspective:
Weight control – Knees represent the largest joint in one's body, which carry the entire load of the body. Hence, keeping one's weight under control is the way to go as problems mainly arise due to overweight.
Exercise with caution – Exercise is an ideal way to keep oneself fit and healthy but too of exercise can have adverse effects on your health, like pushing joints too far or not taking precaution while lifting weights.
Take care of your diet – Losing weight is important but dieting should not be the way forward. A balanced diet should be maintained to lead a healthy lifestyle.
So, we have looked at what Orthopaedics is all about, what leads to joint problems, talked about the symptoms and finally how could people stay away from these problems. In case you have a concern or query you can always consult an expert & get answers to your questions!
2529
people found this helpful
Scoliosis is a medical condition, when a person's spine has a sideways curve. Normally, the shape of a person's spine includes a curve at the top of the shoulder and a curve at the lower back but if the spine's curve is S or C shape in nature, then it's a clear indication that the person has scoliosis. It's a term used to refer to cases having no definite cause. Only 20% of cases related to scoliosis could be identified by the doctors.
Two different types of scoliosis are:
Congenital: In this case, spinal deformities become apparent at birth
Neurological: This is a situation when nerve tends to function in an abnormal manner affecting muscles in the spine.
Symptoms
The symptoms tend to vary depending on the extent of the problem caused by Scoliosis. Some of the most common symptoms are:
Spine gets rotated
Hips seem to become uneven
One side's shoulder blade becomes higher than the other
Breathing problems due to compressed area in the chest.
What Causes Scoliosis?
The main cause behind the problem can't be determined but doctors tend to identify certain reasons why people might get affected by scoliosis:
Spinal Injuries
A group of genetic disorders, termed as muscular dystrophy, which might result in muscle weakness.
Certain defects at the time of birth, which might affect an infant's spinal bones.
A group of nervous system disorders, such as cerebral palsy, which can affect hearing, seeing, learning, thinking and movement
Diagnosis of the problem
When you go to a doctor for check-up, it's important that the doctor is able to diagnose the problem properly. So, the general norm is to go for a physical examination, either an x-ray, CT scan or MRI. Generally a curve is considered significant if it is greater than 25 to 30 degrees, whereas those exceeding 45 to 50 degrees are termed as severe and require aggressive treatment.
Treatment
The treatment is meted out once confirmed diagnosis of scoliosis has been done. Some of the treatment options that doctors might consider are as follows:Observation: In some cases, especially among children, a doctor might feel that the curve in the spinal cord is mild and hence do not require any treatment. Adults affected by Scoliosis are usually recommended to go for X-rays once in every five years, till symptoms tend to become worse.
Bracing: Bracing is a kind of treatment, only applicable for those who have not attained skeletal maturity. If at a growing stage, a child's curve is between 25 and 40 degrees, a brace is recommended to prevent the curve from progressing further.
Surgery: A doctor goes for surgery to attain two primary goals – to stop the curve from getting worse and to lessen spinal deformity.
Hence, we have discussed about the problem of Scoliosis by looking at its different types, symptoms, causes, ways to diagnose this particular medical condition and finally treatment procedures.
In case you have a concern or query you can always consult an expert & get answers to your questions!
2558
people found this helpful
Near By Doctors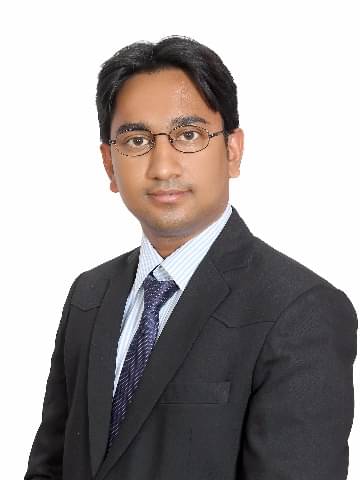 MS - Orthopaedics
Orthopedist
Joint Replacement Clinic,
Book Appointment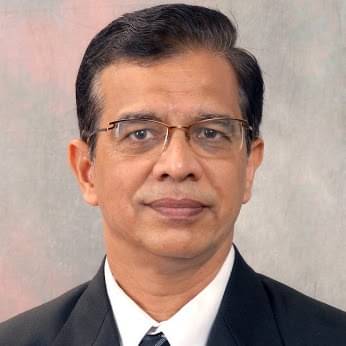 Hand Surgery, M.S. (Orthopaedics
Orthopedist
Shrey Hospital and Research Center,
Book Appointment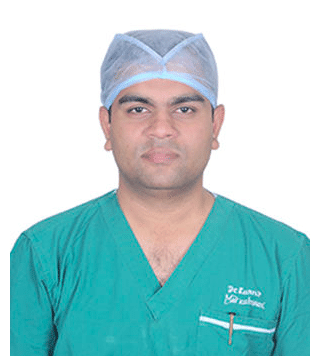 MBBS, MS - Orthopaedics, Fellowship in Hand Micro Surgery
Orthopedist
Avron Hospital - Ahmedabad,
Book Appointment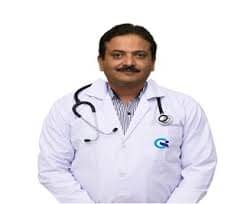 MBBS, MS - Orthopaedics
Orthopedist
KDSON Orthopaedic Clinic,
Book Appointment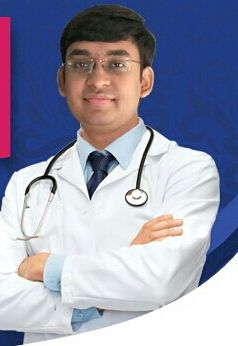 MS - Orthopaedics, MBBS
Orthopedist
Modi Orthopeadic Hospital,
Book Appointment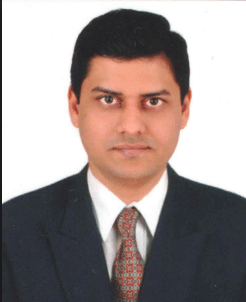 MBBS, MS - Orthopaedics
Orthopedist
Book Appointment