About
It is important to us that you feel comfortable while visiting our office. To achieve this goal, we have staffed our office with caring people who will answer your questions and help you ...
...more
It is important to us that you feel comfortable while visiting our office. To achieve this goal, we have staffed our office with caring people who will answer your questions and help you understand your treatments.
More about Twachaa Skin and Cosmetic Clinic
Twachaa Skin and Cosmetic Clinic is known for housing experienced Dermatologists. Dr. Pooja Chowdhary, a well-reputed Dermatologist, practices in Ahmedabad. Visit this medical health centre for Dermatologists recommended by 95 patients.
Timings
Location
15-16 S/F, 2nd Floor, Amrapali Axion, 200Ft S.P. Ring Road, Landmark : Near Bopal Ambli Circle, Ahmedabad
SP Ring Road
Ahmedabad,
Gujarat

Get Directions
Doctor in Twachaa Skin and Cosmetic Clinic
MBBS, MD - Dermatology
Dermatologist
Services
Submit Feedback
Submit a review for Twachaa Skin and Cosmetic Clinic
Your feedback matters!
Write a Review
Feed
Nothing posted by this doctor yet. Here are some posts by similar doctors.
Blessed are the people who enjoy a healthy, flawless and glowing skin with minimum effort, throughout their life. Of late, dermatological problems like acne, pruritus, psoriasis, dermatitis, eczema, have been affecting all and sundry. People, irrespective of their age, sex and occupation suffer from skin diseases. While some of the ailments are minor problems, others might be grave enough for one to seek an expert opinion. A number of factors, both internal as well as external, contribute to the skin ailments.
The dermatological problems, if not treated timely, can leave a person physically, mentally and emotionally drained out. In such cases, a person's self confidence is the worst affected. A lot of conventional and Allopathic options are available to treat the skin disease. Ointments, antihistamine tablets and antibacterial medications, though effective, often provide temporary relief. In many cases, it has been observed that in due course of time, the problem tends to relapse. The disease, thus, never really leaves the body, piling on the agony.
In this regard, Homeopathy has been a revelation, taking the medical world by storm. It works effectively to completely eliminate the dermatological problem out of your system, providing permanent relief. Homeopathy adopts a holistic approach in treating a disease. It lays great emphasis towards identifying and treating the underlying cause. Homeopathic treatment can be a little time consuming, but the time is worth waiting for. Over the past few decades, homeopathy has been the most sought after and reliable medication to deal with dermatological problems. Problems as grave as psoriasis and herpes can be completely cured; all thanks to the goodness of homeopathy.
Some of the homeopathic medications that have effectively dealt with skin diseases include:
- Natrum Muriaticum and Rhus Toxicodendron: Both the medications, Rhus Toxicodendron in particular, are very effective against eczema. Natrum Muriaticum has been found to soothe a person suffering from mental depression greatly.
- Thuja Occidentalis: Acne problems, warts, freckles, dry and itchy skin, ulcers (anogenital region) can throw life in jeopardy. Embrace the goodness of Thuja Occidentalis and the mentioned skin problems will be a thing of the past.
- Arsenicum: If psoriasis anSome of the homeopathic medications that have effectively dealt with skin diseases included chronic urticaria are giving you sleepless nights, Arsenicum is what you need. Arsenicum is equally effective against chronic eczema.
- Sepia: Herpes can make life miserable. Sepia is a powerful medication that gives one a lot to cheer about. People with psoriasis and dry skin can greatly benefit from Sepia.
- Cantharis: It provides great relief from blisters, skin eruptions and burns (second and third degree).
To enjoy the everlasting benefits, one needs to be a little patient with the treatment.

The skin has a protein called keratin that protects it from infections and other harmful toxins. For various reasons, mostly unknown but likely genetic, there could be a buildup of this keratin leading to small, light-colored, hard bumps under the skin that can feel like sandpaper. This condition is medically known as keratosis pilaris. These pillars of keratin block the hair follicles that open onto the surface of the skin, and when a number of follicles are blocked, it leads to dry, bumpy feeling. In common words, it is also referred to as chicken skin, chicken bumps, or goose bumps.
Occurrence
The onset is usually in the first decade of life, continues to grow in number in teenagers (80%), and slowly subsides as they grow older (40% of adults). People with dry skin are more likely to have these bumps than people with oily skin. The most commonly affected areas include upper arms, thighs, buttocks and very rarely on the face.
Causes
This is a genetic disorder, and the bumps are due to excessive formation and buildup of keratin due to faulty genes. There could be surplus skin formation under these follicles or hair follicles trapped under these bumps. There could be a small area of inflammation and redness around the bumps.
Weather Correlation - Keratotis pilaris is more common and evident during the winter months when the skin is normally drier than in summer months. Some people could have this condition lifelong, with only manifestation seen in winters and complete absence of bumps in the summer months.
Symptoms
The condition is usually asymptomatic, except for the dryness, and does not cause itching or medical harm. The esthetic concern, especially if in upper arms, is the only concern. Some people could be affected by the hard, bumpy feeling of the skin. There are no long-term medical symptoms or harmful effects of this condition though.
Treatment
No treatment is required; however, moisturizers may be required to prevent the bumps from drying up. In very severe cases, creams may be used to remove dead skin cells and to prevent plugged follicles. Alpha hydroxy acid, salicylic acid, or lactic acid containing creams can be used to remove the dead skin cells. These also help moisturize the skin and reduce dryness. Vitamin A containing creams can be used to unplug the hair follicles.
A word of caution though - These creams can cause itching and redness. Since this condition is prevalent in children, these creams need to be used only if absolutely essential and with medical prescriptions. The condition is harmless and self-limiting, so no treatment is mandatory. Patient education is of utmost importance in these cases
1
person found this helpful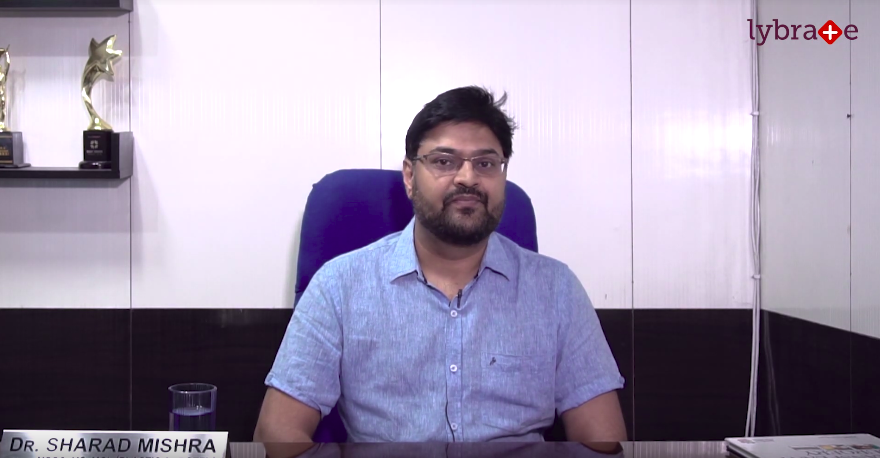 Who doesn't love a head full of thick, lush and healthy hair? It not only enhances our appearance but also makes us look and feel young and spirited. So naturally, losing hair in copious amounts or going bald can be a nightmare for many. But with the hair transplant procedure, you can easily get a head full of hair and regain your confidence.
1
person found this helpful

MBBS Bachelor of Medicine and Bachelor of Surgery, MD - Skin,VD & Leprosy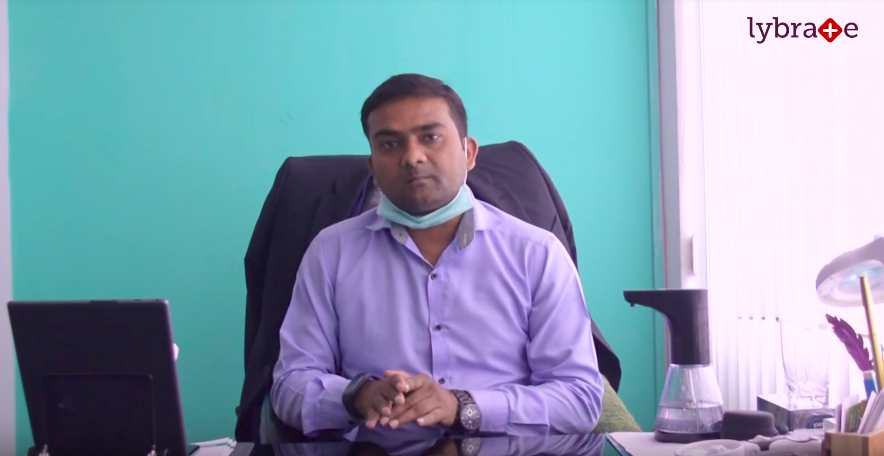 We all fear the changes that old age brings with it, especially in terms of how it changes our appearance. Skin starts to lose its elasticity, dark spots appear on the cheeks and forehead, circles under the eyes grow darker and what not. The battle against ageing is something all of us (especially women) have to prepare for, and the good news is that there are definitely things, which we can add to our armor. Started early on in life, there are skin care measures which can help you combat ageing skin later in life.
487
people found this helpful
Carbon dioxide (CO2) Fractional Laser treatment is a new-age non-surgical skin rejuvenation procedure that excels in treating a range of skin problems. The ablative laser procedure helps get rid of thin skin layers and aims to repair fine lines, blotchiness, acne scars, and traumatic or surgical scars. CO2 Laser treatment also works wonders for damaged skin tissues, a result of excessive sun exposure. However, the procedure is most effective for removing wrinkles, a common skin problem that most people develop in the old age.
Best candidates for CO2 Laser treatment
• People with facial wrinkles, age spots or fine lines
• People with saggy skin, blemishes, acne marks, and facial scars
• Those who have an uneven skin tone/pigmentation
• Someone with skin tan or damage
How does Fractional CO2 Laser work?
CO2 Fractional Laser removes deeper skin tissue layers in a fractionated manner. It eliminates columns of skin, keeping the surrounding area intact to help in the healing process.
The recent CO2 Laser version directs intense laser beams (short-pulsed light energy) to the targeted area. The lasers heat up the underlying dermis, which further results in the shrinking of collagen fibres. After repairing the damage, the laser beam activates natural collagen regeneration in the skin and gives your skin an even, smoother appearance.
Depending on your skin condition, you may have to appear for multiple sessions of the procedure.
Steps to the Procedure
Fractional CO2 Laser treatment is performed in steps-
• The first step is to prepare the skin prior to laser treatment. The dermatologist will perform a series of tests and procedures before treating you. This is done to increase the tolerance level of your skin to professional treatment methods and decrease the risk of any side effects.
• On the day of the treatment, the doctor will apply topical anaesthetics to the area, which needs to be treated. Anaesthesia will ease the pain and make you more comfortable during the procedure. Painkillers and sedatives are used when treating a large area of the skin.
• The dermatologist will clean your skin to remove excess dirt, oil and bacteria.
• Next, the doctor uses CO laser beams on the targeted area to repair wrinkles and other skin damages.
• Finally, he/she will dress the treated area in wraps to protect your skin and allow it to heal.
The effects of Fractional CO2 Laser treatment are usually long-lasting. Once the repair is done, you can expect the results to last for several years, provided you take good care of your skin, as recommended by your dermatologist. Fractional CO2 Laser treatment is safe and does not involve many complications. This is a non-surgical procedure so you need not go under the knife. However, given the intricate nature of the procedure, it is highly recommended that you opt for an experienced dermatologist.
2
people found this helpful
Hello user, don't worry about it. Eat fruits and green vegetable. Do not eat fast food. Do exercises and yoga in morning. Take homoeopathic treatment for it which help you to stop graying hair and cure your problem.
1
person found this helpful
Hi, Lybrate user, you need to monitor your weight, please. Go for meditation to reduce your stress to nourish hair follicles. Tk, plenty of water  to moisten your  scalp to check dandruff, inorder to condition hair follicles. Gastric disorder, triggers hair loss, hence, tk,  easily digestible diet on time to check gastric disorder ,avoiding  sweets, suggery items, fried and oily food. Tk, apples, carrots, tomatoes, protein, grams, beans, nuts, soy milk, walnuts, flaxseed, fish. Avoid, junkfood,  alcohol & nicotine, scorching sun & dust. Tk, homoeopathic medicine:@ jabornady q-20 drops with olive oil,  apply on scalp. Consult, privetly to ascertain a fast result. Tk, care.
Hi, Lybrate user, I being a homoeopath can suggest you some recourse in homoeopathy, please. Tk, homoeopathic medicine:@ rhus tox 200-5 drops, thrice. Avoid, junk food, alcohol and nicotine. Tk, care.
Ayurveda is an age-old life science that is known to work medical marvels. The best part about this field of medicine is that it enters the everyday with remedies that touch the root cause of the issue before curing the same. Aging is an aspect that plagues one and all with its various signs hitting the skin, senses, body and hair. So how can you use Ayurveda to turn back the aging clock of your system? Read on to find out!
- Herbs and Vayasthapana: Vayasthapana or the anti aging effect is a herbal formula with herbs like Gotu Kola which is known for its anti aging properties in the field of Ayuveda. Ashwagandha is also used in this concoction. Other herbs like Amla, ginger, turmeric and Galanga are also used to create this anti aging effect. The oil of cloves can also be used on the massage table for anti aging.
- Radiance and Varnya: Varnya is the Ayurvedic effect of maintaining or bringing out the glow or radiance of the skin. The Varnya herbs include flame of forest, silk cotton tree, rose petals and Indian redwood. This concoction can help you retain a youthful glow on your skin, which will also keep fine lines at bay.
- Deep Healing and Branropana: With the help of Gotu Kola and other sensitive herbs, one can heal the body deeply and also enhance (Twacha). The herbs used here can also help in strengthening one's digestive system so that there is no Ama or toxin build up. The other herbs one can use here are turmeric, rose petals and cotton silk tree.
- Yoga: Yoga is a known method of keeping the body and senses vital and well functioning. There are a number of Yogic postures and poses that can help in the anti aging process. These include equal standing for better balance, the tree pose, the squat pose, the downward dog pose, the plank pose for core strength and the seated twist.
- Diet and Lifestyle: Ayurveda is a science that touches every day in order to effectively heal and prevent. So, it is important to follow the Ayurvedic tenets of following a proper balance of eating, resting and activity even as you ingest regular meals at a set time with all the food groups in perfect balance.
Ayurveda can be used in order to take good care of the body even if you are not suffering from any ailments. The herbs can be ingested on a daily basis as a seasoning for your food while Yoga can be practised routinely. This will help you in delaying the aging process.
View All Feed
Near By Clinics
4.3
(

35

ratings)
Bopal, Ahmedabad,
Ahmedabad
View Clinic

4.6
(

70

ratings)
Bopal, Ahmedabad,
Ahmedabad
View Clinic
4.6
(

660

ratings)
Bopal, Ahmedabad,
Ahmedabad
View Clinic