About
We are dedicated to providing you with the personalized, quality health care that you deserve.
...more
We are dedicated to providing you with the personalized, quality health care that you deserve.
More about Suvidha Hospital
Suvidha Hospital is known for housing experienced Orthopedists. Dr. Nehil B Shah, a well-reputed Orthopedist, practices in Ahmedabad. Visit this medical health centre for Orthopedists recommended by 57 patients.
Timings
Location
2nd Floor, Near Bus Stand, Sanand
Sanand
Ahmedabad,
Gujarat
-
382110

Get Directions
Doctor in Suvidha Hospital
MBBS, MS - Orthopaedics
Orthopedist
Services
Submit Feedback
Submit a review for Suvidha Hospital
Your feedback matters!
Write a Review
Feed
Nothing posted by this doctor yet. Here are some posts by similar doctors.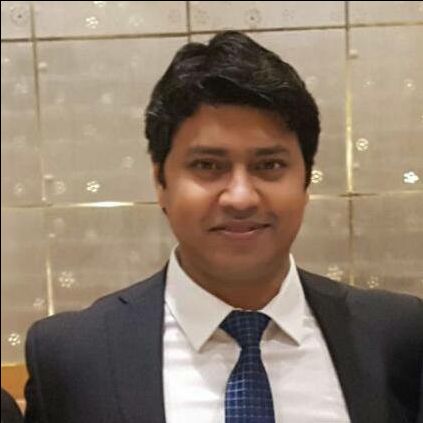 MS - Orthopaedics, MBBS Bachelor of Medicine and Bachelor of Surgery, Fellowship in Joint Replacement, MCh (Ortho)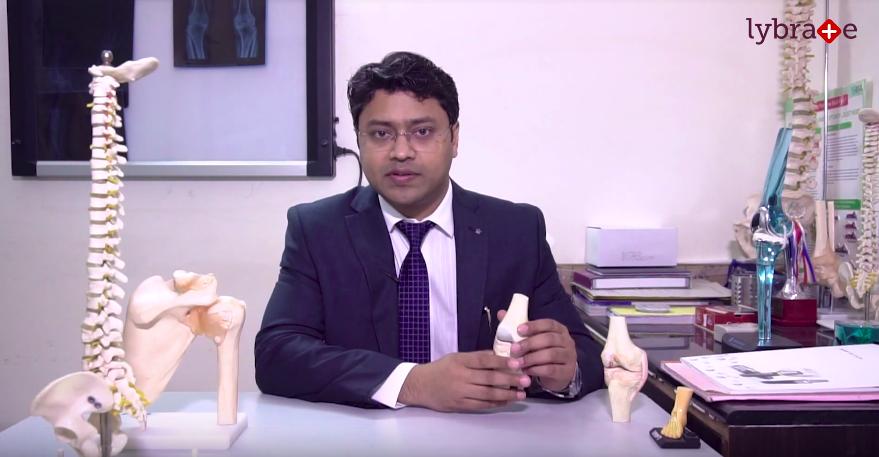 As you age, the cartilage cushioning your joints starts wearing down, causing the bones to rub against each other. This causes osteoarthritis, which is a type of degenerative disease caused. The rubbing of the bones causes inflammation of the joints. The joints of the arms and legs along with the lower back are most commonly affected by this condition.
228
people found this helpful

Fellow of Faculty of Pain Medicine (FFPMRCA), Fellowship of the Royal College of Anaesthetists (FRCA), Post Gradate Certificate in Musculoskeletal Ultrasound, European Diploma in Regional Anaesthesia and Acute Pain Management, Diploma in Anesthesia, MBBS Bachelor of Medicine and Bachelor of Surgery
Pain Management Specialist, Delhi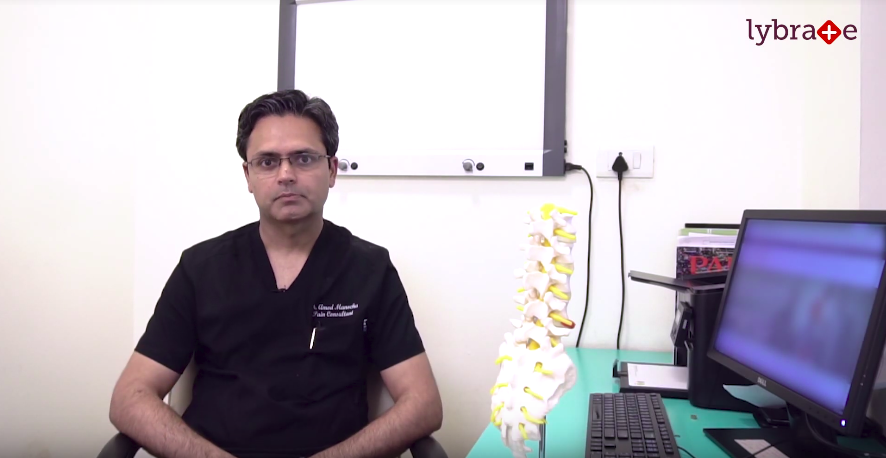 The sciatic nerve spreads down the spine till the legs. The pain in this nerve can feel like sparks running down your leg (by and large only each one in turn) or cause pain in the lower back. Anything that puts weight on or aggravates this nerve can cause pain that shoots down the back of one butt cheek or thigh. The amount of pain can increase gradually. Sciatica may feel like a gentle ache, a sharp sensation or extreme uneasiness.
217
people found this helpful
Chiropractic adjustment will help. Standing calf stretch stand away from a wall and. Put your fight foot behind you and be sure your toes are facing forward. Lean forward at the ankle while bending the right knee and keeping your heel on the ground. Hold this for 30 to 60 seconds. Repeat 10 times a twice a day.
What is Spinal Stenosis: The narrowing of the gaps in the spine or the backbone is called as Spinal stenosis. This leads to pressure on the nerves and the spinal cord. 5% of cases of spinal stenosis are seen in the low back of the lumbar spine. In some cases the narrowing of the spine leads to the compressing of the nerve root, which leads to pain in the leg.
Causes of spinal stenosis: It can be caused by aging, arthritis, trauma to the spine, spondylolisthesis and tumor of the spine
Symptoms of spinal stenosis: There is constant pain in the back and legs as stenosis pinches the nerve responsible for sensation and muscle power. Other symptoms are numbness and tingling in the legs, frequent falling and pain while walking.
- A routine program with exercises and physical therapy are the best treatment for spinal stenosis. The exercises are not a complete cure but they are beneficial in keeping the patient active. A physical therapy can be supervised and once the period of the same is over people easily transition to the exercise program. The key for exercise is starting slowly in order to build strength.
- Generally, the patients are counseled not to perform strenuous activities as that might worsen the symptoms of spinal stenosis. In case of lumbar stenosis, patients find it comfortable when they are flexed forward. The doctor might recommend walking while being bent over and leaning when using a walker if not walking upright; sitting in recliners is also recommended instead of straight back chairs.
- Injections of cortisone are usually given in the epidural space. This is believed to relieve the symptoms of spinal stenosis temporarily. Though there have been studies which question the use of these injections as they lead to the risk of osteoporosis related fractures. This is still being pondered over by the doctors as a suitable treatment option as it has its own benefits and risks.
- Medications such as the antiinflammatory medicines like ibuprofen or aspirin are helpful in controlling the symptoms of spinal stenosis. Narcotic drugs might also prove to be helpful if used with care and for a short while. This is helpful for severe pain related to the nerves. Muscle relaxants like gabapentins might also be recommended. In some case anti depressants might also be given to provide relief from pain.
Though side effects are a concern when using these medications and the patient should let the doctor knows about their allergies.
1
person found this helpful
Fibromyalgia is a condition characterised by chronic widespread body pains and increased responsiveness to pressure. Women are at a higher risk of suffering from this disorder than men. Fibromyalgia can be treated with physiotherapy, pharmacotherapy and combined efforts of physician and the patient.
Some of the symptoms that characterize this disorder are:
Pain: Fibromyalgia is characterized by pain that has no apparent reason. It can affect different parts of the body and presents itself in different ways. Some people may experience a stabbing pain while others complain of a persistent dull ache. This pain may be affected by climate changes or stressful situations. There is a reduced threshold to pain, because of certain chemical ( neurotransmitters) abnormalities in the brain. Pain is generalized, felt above and below the waist, right and left side of body, arms, legs, neck and back.
Abnormal Sensitivity: Fibromyalgia patients are extremely sensitive to environmental changes that involve sight, sound and smell. For example, cigarette smoke can make a fibromyalgia patient extremely nauseous while loud music can give the person an instant headache. Lights that are brighter than normal can also make such a person feel uncomfortable. Patients have an abnormal sensitivity to pain, which leads to generalized aching of the body and tender points.
Muscle & Joint Stiffness: Fibromyalgia patients often experience stiff muscles and joints without any form of strenuous activity or other reason. This may be localised to one group of muscles or affect the whole body. For some patients, this pain is worse in the morning or when sitting for extended periods of time. However, moving around does not provide any significant relief.
Chronic fatigue and exhaustion: There are two main reasons for a fibromyalgia patient to complain of tiredness. Firstly, the condition itself drains a person of energy even without overexerting themselves. Secondly, pain and joint stiffness can hamper a person's sleep and lead to sleep deprivation. Over time, this can become a vicious cycle of tiredness and insomnia. Chronic fatigue also affects a person's immune system causing his or her energy levels to drop.
Cognitive impairments: Fibromyalgia patients also complain of a compromised short term memory. They often face difficulties recalling the names of people they have recently met or other newly acquired information. These people may also have trouble concentrating on tasks for extended periods of time and experience mental sluggishness also known as fibro-fog.
Irritable bowel syndrome: Bowel disturbance is another common symptom of this disease. Passing stool may become difficult due to a combination of pain and muscle stiffness. With time, this problem can worsen unless addressed with laxatives. However, an over-dependence on laxatives can lead to further problems.
Somatic Symptoms: Apart from pain, patient experiences unrefreshing sleep and fatigue throughout the day. Other associated features can be depression, abdominal cramps, chest pain, tingling.
Lab Tests: Fibromyalgia is a clinical diagnosis. There are no definite laboratory tests. In fact, most conducted tests will turn out to be normal.
Treatment: Foremost important is education of patient and caregivers, regarding the nature of the disease. The patient needs to indulge in recreational activities and undergo supervised physiotherapy. There are potent medicines to correct the chemical imbalance in the body thereby increasing the pain threshold and leading to a better quality of life.
Ever faced a nagging low backache that just won't quit? You could be dealing with sciatica. Sciatica or sciatic nerve pain is not a diagnosis in itself but is a symptom of a deeper problem. Conditions that trigger sciatica include degenerative discs, spinal stenosis, a herniated disc in the lumbar region or spondylolisthesis. Whether your sciatica pain is persistent or sporadic, it can make routine tasks difficult to perform. The good news is that there are a number of remedies to ease this pain and improve the health of your spine.
Hot and cold therapy: Sciatic pain that extends down to the thighs can be relieved by alternating between a heat pack and an ice pack. Each pack can be applied for about 20 minutes at a stretch every two hours. However, this does not treat the sciatic nerve itself.
Pain medications and steroid injections: Over the counter pain medication like ibuprofen or muscle relaxants can help alleviate pain and reduce inflammation. In chronic cases, epidural steroid injections may also be prescribed to address the inflammation and pain. Pain relief provided by medication and steroid injections can last for a few days or a few months depending on the person.
Yoga: Sciatica patients looking for long term relief often turn towards alternative forms of treatment like yoga. Yoga helps strengthen muscles, increases flexibility and improves posture. This is more beneficial towards preventing sciatica problems from arising than treating ongoing sciatic pain. When practising yoga with a sciatica problem, it is very important to understand your body's limitations and not overextend your back muscles.
Massage: A massage that treats sciatic pain is very different from the usual massage you may get at a spa. A massage to relieve sciatic pain involves putting pressure on the inflamed part of the back and the piriformis muscle. This is the muscle that sits over the sciatic nerve and triggers sciatic pain. In most cases, 3 to 4 massage sessions at intervals of 7 to 10 days can have effective results on sciatic pain.
Physical therapy: Sciatica patients often find the slightest movement extremely painful. While lying in a bad is tempting, it can actually worsen the pain. Exercise increases blood flow to the spine and helps flush out toxins. Going for a walk, light aerobics or swimming are ideal ways for a sciatica patient to exercise.
Chiropractic manipulation: This involves realigning the spinal column and is an effective way of treating underlying conditions that trigger sciatic pain. These spinal adjustments should only be performed by licensed chiropractors or osteopathic physicians.
Your bone is a living tissue that constantly undergoes the cycle of breakage and replacement. Osteoporosis is a condition wherein the rate at which new bones form cannot match up to the worn out bones, thus making the bones fragile and brittle. Osteoporosis mainly affects the wrist, hip or spine and can result in a stooped posture accompanied by height shrinkage and back pain caused due to a collapsed vertebra.
Reasons Behind Osteoporosis
Hormones: Lowered estrogen count in women and testosterone in men as a result of ageing or other treatments can result in this condition. Excess thyroid secretion in the body, an overactive adrenalin gland or parathyroid gland can also accelerate bone loss. Women are more vulnerable to osteoporosis during menopause.

Prolonged use of injected: Prolonged use of injected or oral corticosteroid medications such as cortisone or prednisone messes with the bone-building process. Medicines used to combat cancer, gastric reflux and seizures can be responsible as well.

Medical Conditions: Certain medical conditions such as Rheumatoid arthritis, cancer, liver or kidney disease increases the risks of acquiring osteoporosis.

Sedentary Lifestyle: A sedentary lifestyle with not much physical activity along with an excessive consumption of alcohol and tobacco makes you susceptible to osteoporosis.
Treatments for Osteoporosis:
Medication: Commonly prescribed medicines for remedying fractures include bisphosphonates such as Zoledronic acid, Ibandronate, Risedronate and Alendronate.However these medicines are not free of side-effects such as abdominal pain, nausea or heart burn. In case, your regular medicine doesn't work, you can use Denosumab and Teriparatide as alternatives but only after consulting your physician.
Hormone Therapy: Estrogen therapy for women after menopause helps sustain bone density. However such procedures can escalate the dangers of getting afflicted with cancer, heart diseases or conditions such as blood clotting.
Ayurveda is an ancient healing technique that is very effective for today's lifestyle ailments. For many people a low back ache can be quite a pain. While strong pills and capsules may give you temporary relief they do not address the core issue and have a number of side effects. Ayurveda on the other hand, addresses the trigger to the back ache and has no side effects. Intrigued; take a look at these ayurvedic techniques to cure low back pain.
Cut out on spices
We may think it unrelated, but low back pain is often accompanied by indigestion. Spinal cord nerves connect to back muscles and digestive organs. Hence, a small change in your diet can have a great impact on your health. Spicy food aggravates the digestive system and has a drying effect on the body. By cutting back on spices and oil, the digestive system can work better and there will be less stress on the nerves connecting the spinal cord and back muscles and thus lesser back aches.
Warm your body
According to ayurveda, back pains are caused by an increase in vata dosha or the amount of air and ether elements in the body. Warming the body can help lower these levels. Apply a heat pack to the back as a way of keeping the external body surface warm. Additionally, add warm food to your diet. This opens out any blockages in your digestive system and in turn reduces low back pain.
Padahastasana
Ayurveda is very closely linked to yoga. Padahastasana is a yoga asana which addresses lower back pain by opening up the digestive channels and allowing the vata dosha to flow easily through the body. To practice this asana stand with your legs together and lift your arms straight above your head while inhaling. As you exhale, bend forward from the hips while keeping your back and legs straight. Try and touch your toes. Hold the position for as long as possible and come back to the starting position while inhaling.
Anuloma Viloma
Anuloma Viloma is a breathing exercise that balances the vata dosha. This is a technique that involves breathing from alternate nostrils. To begin, close the right nostril with your thumb and inhale through the left nostril. Close both nostrils and hold your breath for a few seconds. Then, release through the left nostril. Repeat this process, starting from the left nostril.
Bishop's weed seed tea
Tea made from the seeds of Bishop's weed is can provide instant pain relief from low back pains. This is suitable for men and women of all ages except those with heart problems.
The core principle of ayurveda is to listen to your body's messages. These techniques will help you become more tuned to your body's needs and keep you free from back aches.
1
person found this helpful
View All Feed
Near By Clinics
4.6
(

86

ratings)
Ghuma, Ahmedabad,
Ahmedabad
View Clinic