About
We like to think that we are an extraordinary practice that is all about you - your potential, your comfort, your health, and your individuality. You are important to us and we strive to ...
...more
We like to think that we are an extraordinary practice that is all about you - your potential, your comfort, your health, and your individuality. You are important to us and we strive to help you in every and any way that we can.
More about NAVKAR Hospital
NAVKAR Hospital is known for housing experienced Internal Medicine Specialists. Dr. Chirag Chovatia, a well-reputed Internal Medicine Specialist, practices in Ahmedabad. Visit this medical health centre for Internal Medicine Specialists recommended by 87 patients.
Timings
Location
101 Orchid Center, opp. Safal Parisar-1, south bopal
South Bopal
Ahmedabad,
Gujarat
-
380058

Get Directions
Doctor in NAVKAR Hospital
MBBS, MD - Internal Medicine
Internal Medicine Specialist
06:00 PM - 08:30 PM
11:00 AM - 01:00 PM
Services
Submit Feedback
Submit a review for NAVKAR Hospital
Your feedback matters!
Write a Review
Feed
Nothing posted by this doctor yet. Here are some posts by similar doctors.
Obesity has emerged as one of the most common and serious health problems today, affecting all and sundry. Children, in particular; are the worst affected. Obesity is an amalgamation of sedentary lifestyle, unhealthy eating habits and certain medical conditions. If neglected, it can create havoc. Diabetes, high blood pressure and hypertension are some of the major health complications that obesity can lead to. Thus, one needs to control and check this menace at the earliest. Maintaining a healthy body weight is the best way to control obesity. Many surgical and non surgical options are available to lose weight. Weight loss the Ayurvedic way is not only effective, but 100% natural.
The following Ayurvedic tips, if practiced diligently, can give you a lot to cheer about.
For an effective treatment, one needs to understand their body type well. Ayurveda classifies people in two categories. People of the Vata Type (more of ember and air in their system), those who can eat like a glutton and yet have a figure to die for. On the contrary, people having more of earth and water in their system (Kapha Types) can put on weight at the drop of a hat.
1) Exercise your way to fitness - The benefits of exercise are immense. Start your day with a 30 - 45 minutes exercise to feel the difference. Jogging or brisk walking will do you a world of good. It will give you the extra zeal to fight the unwanted fats in your system.

2) Yoga and pranayams - Our body is made up of seven chakras. Proper activation and functioning of the chakras are important to enjoy a sound health. Yoga and Pranayams are instrumental in activating these chakras. Meditation also rejuvenates a person mentally and physically. A sound mind and body positively responds to the various Ayurvedic weight loss programmes.

3) Healthy Sleeping Habits - Early to bed and early to rise can indeed make a person, healthy, wealthy and wise. People with unhealthy sleeping habits are more likely to be obese. Work is important, but not at the expense of one's health. A 10.30 pm - 4.30 am sleep schedule is highly recommended.

4) Eat healthy - Unhealthy eating habits contribute significantly to obesity. It should be noted that starving will do you more harm than good. A healthy practice is to have small meals at regular intervals. Do not keep your stomach empty. Reduce the carbohydrate and fat intake. Include lots of vegetables, fruits, lean fish, and low fat dairy products in your diet. Ayurvedic medicines like, Triphala churan, guggulu, Triushanaadi loha, shilajit, swarnmakshik bhasm and Medhohar guggul are very effective. However, these medicines should be taken under medical supervisions.

5)Try and avoid a sedentary lifestyle as much as possible. If your work requires you to sit for a long period of time, a short break every one hour can prove to be beneficial.

Ayurveda goes a long way to keep obesity and the associated health complications at bay.

MS - Orthopaedics, MNAMS (Membership of the National Academy) (General Surgery) , DNB (Orthopedics), MBBS
A neck strain and sprain is not a serious injury. However, they can still cause significant dysfunction and pain.
Causes of Neck Strain
The anatomy of the cervical spine is such that it not only houses, but also protects the spinal cord. Along with this it supports the head and allows it for mobility and motion. But this area, which allows the spine to be flexible can also leave it vulnerable for injury.
Triggers for the onset of neck muscle strain can be:
1. Too much time spent in an uncomfortable position, such as humping over the steering wheel while driving, bending over the computer monitor, talking on the phone while placing it in the crook of the neck.
2. Sleeping on a very high or too firm pillow can lead to an uncomfortable position of the head thus leading to the strain of the neck
3. Carrying heavy objects on one side of the body
4. Any trauma that might have impacted the neck, such as an accident, whiplash or a fall that might have had a head landing
Most events of a neck muscle strain or the soft tissue sprain, such as the tendons and ligaments lead to stiff neck along with pain in shoulders. There is also pain and difficulty in moving the neck or head.
Neck muscle strain remedies
Minor strains in the tendons, ligaments and muscles of the neck usually heal within a day or two. But till the symptoms subside, there are a few self care remedies that are effective in reducing the stiffness and pain. These are:
1. Application of cold or ice packs: The cold reduces the inflammation, which in turn allows the strain to heal. This ice pack should be applied for 20 minutes interval in the first 24 hours.
2. Application of heat: Heat helps in bringing the nutrient rich blood to the affected area in order to stimulate a healing response. Moist heat as well as heat from a hot shower or bath can be used. Some people might find relief from applying heat wraps such as thermacare.
3. Over-the-counter or OTC medications: Anti-inflammatory medication, such as naproxen and ibuprofen reduces inflammation, thereby leading to the reduction in pain. Pain relieving medicines such as acetaminophen can also be taken as this reduces the perception of pain.
4. Massage of the affected area: A gentle massage in the affected area helps in stimulating the blood flow of the area which in turn helps in a quick healing.
As we go about life and routine activities, we may be exposed to a lot of different types of environments. We may have to travel in heavy traffic and may be exposed to vehicular pollution, there may be times when we are at places that allow smoking and that may expose us to smoke from cigarettes. Our nature of work today requires us to be constantly in a situation where we take in industrial fumes and exhausts. Being in any of these conditions temporarily may not be a big matter of worry, but when the incidents get more frequent they may lead to troubles in breathing and diseases such as bronchitis or acute bronchitis.
Acute bronchitis is a condition in which the bronchial tube that carries air to and from the lungs gets inflamed due to different reasons. The biggest hazard related to the inflammation of the bronchial tube is that the patient may suffer from constant coughing and irritation of the throat putting pressure on the lungs. In advanced cases, a bronchial infection may also leave the nodes of the lungs inflamed, making it more difficult for the patients to breathe.
Causes of Acute Bronchitis:
The most common causes of bronchitis include the infection of the bronchial tube with bacteria or virus, which lead to the inflammation of the tube and subsequent bouts of coughing.
A habit of smoking cigarettes or being exposed to cigarette smoke as a passive smoker may lead to the infection of the bronchial tube.
Vehicular smoke and fumes also lead to the inflammation and infection of the tube that plays an eminent role in supplying oxygen to the lungs.
Finally, when one works in a position where he/she is exposed to chemicals or harmful exhausts on a constant basis may also have to suffer from acute bronchitis.
What is the treatment for acute bronchitis?
Bed rest and supportive care such as reducing coughing are the main treatments for acute bronchitis. In most individuals, antibiotics are not needed, especially those who have as cause viral or environmental factors. For some patients who have to wheeze with their cough, beta2 agonists may be helpful (bronchodilators). Perhaps the most useful treatments are directed at reducing coughing symptoms with over the counter preparations containing guaifenesin and mucolytics. NSAIDs are often added to reduce inflammation and help relieve discomfort. However, the American Academy of Pediatrics does not recommend giving OTC cough and cold medications to children under two years of age; these medicines may cause harmful side-effects that can be life-threatening to young children.
What natural or home remedies treat and cure acute bronchitis?
Stay well hydrated by drinking fluids
Breath humidified air
Avoid dairy products because they thicken mucous secretions
Avoid alcohol and caffeine because of potential drug interactions
Avoid exposure to environmental smoke and other air pollutants
The office floor is one of the most stressful places for most people. A toxic work environment and being overworked is one of the key factors for stress and anxiety. The easiest solution to a toxic workplace is to leave and find a new job, but this is not always possible. In such cases here are a few tips on how to beat workplace stress and anxiety.
Exercise: Exercise benefits not only your physical well-being but also your emotional and mental health. Exercising enhances the production of endorphins or happy hormones that help uplift your mood. Exercise also weakens symptoms of anxiety by tiring the muscles and burning cortisol. Ideally, you should exercise in the morning before work and in the evening after work.
Move around: Avoid sitting at your desk for long spells. Try taking a break every hour to simply stretch or walk around the office floor. An easy way to do this is by walking over to your colleague's desk to pass a message instead of picking up the phone. If a task ever seems to become too much to handle, take a break so that you can readdress it with a fresh outlook.
Treat tasks as challenges: Repetitive tasks can be very boring and irritating. However, if you make this into a game or competition with yourself or others it can be quite interesting. An easy way to make mundane tasks interesting is to time them and try getting it done faster. This will make your work more enjoyable and not give you enough mental space to get stressed out. You will also find yourself getting more work done in a day.
Make your desk less serious: Your immediate environment makes a big difference to how you feel while working. While some office HR policies may frown upon anything that takes away from the formal atmosphere of the space, there are still ways you can inject a little fun into your workday. Wearing a t-shirt with a funny slogan under your formal shirt or putting up a few personal pictures on your desk can make your day a little calmer.
Initiate positive relationships: Bitching about your boss may seem to come naturally, but does nothing constructive for your situation. Instead, try being positive in your conversations with colleagues. Look for people who give off a positive aura and try spending more time with them than with those who are constantly whining and complaining.
PRP is the latest, state of the art technology that employs non-surgical methods to stimulate hair growth in case of hair loss.
Advancements in research have enabled scientists to make new inroads in the field of wound and tissue healing. The result of these researches is PRP, which is a natural way to rejuvenate your scalp, skin and stimulate your hair growth.
How does PRP Work?
The presence of mesenchymal stem cells and autologous blood products in human blood contain specific growth factors that assist in tissue regeneration and healing. PRP has been used to heal skin and wounds for over two decades now. Apart from this, it finds use in oral surgery, cosmetic surgery and neurosurgery as well. It is also a promising treatment to promote hair growth.
Benefits:
It is a progressive healing treatment that doesn't require surgery.
Simple, rapid and highly effective system.
Autologous (from patient's own blood).
The system is biocompatible and xeno-free, so there shouldn't be any safety concerns.
An increase in the concentration of platelets can be observed.
It helps in the elimination of undesired erythrocytes, which significantly decrease fibroblast proliferation.
Contains growth factors that help in the stimulation of growth of the hair follicles.
Can be performed preoperatively, intraoperatively, or postoperatively.
PRP Facial (Vampire Facial)-
The vampire facial involves topical application of the PRP combined with aeration of the skin with Micro Needling. The platelet-derived growth factors stimulate a healing response that reduces the appearance of fine lines and wrinkles while improving the skin's tone and texture. PRP naturally improves all aspects of skin health:
Reduces fine lines and wrinkles
Improves skin's texture and tone
Naturally increases collagen production
Pore refinement
Creates a natural glow
Reduces acne scars
PRP Hair Restoration-
PRP Hair Restoration is a non-surgical solution for hair loss in both men and women. Platelet Rich Plasma contains growth factors that naturally stimulate the development of new hair follicles while improving the health of existing hair follicles.
What to expect:
First, a blood sample is obtained and processed to extract the Platelet Rich Plasma. A topical anesthetic is applied to numb the area being treated. The PRP is then administered with a fine needle in a series of injections on the scalp.
Mild swelling and redness can be expected 1-2 days following the treatment. It is recommended to avoid vigorous activity until the swelling has subsided. There is no other downtime following the procedure. New hair growth can be seen as early as 2 months, but is typically evident between 5-8 months and will continue to improve up to a year after treatment.
Who Should Not Have PRP treatment?
Those with heavy drug and smoking issue should avoid PRP. Also, those who drink a lot of alcohol should avoid PRP. Those suffering from platelets related ailments, sepsis, chronic liver disease, thrombocytopenia, hyperfibrinogenemia, systemic disorders and cancer should also stay away from PRP.
Conclusion-
At length, PRP is a boon for all those who aren't fans of surgery or the ones who prefer a more aggressive but non-surgical approach for treatment to their ailments. The results might vary from patient to patient, but it is certainly one of the most promising technologies to stimulate hair growth and rejuvenate your skin, and the results are quite convincing. So decide wisely!
For people recovering from back surgery, constipation is quite common and causes discomfort or pain. There are several aspects of back surgery which may lead to constipation. They include anaesthesia, changes in diet, stress and the use of some pain relieving medicines.
Symptoms:
The symptoms of constipation are:
Pain and bloating in the abdomen.
Hard stools and the inability of bowel movement.
Ways to prevent constipation:
Here are several simple ways by which you can prevent or minimize pain or discomfort due to constipation after back surgery.
You should increase your daily activities as early as possible after back surgery. You should walk regularly.
You must reduce the use of narcotic medicines and use only what is needed for controlling pain. Narcotic medicines slow bowel movement and cause constipation. Use non-narcotic pain-relieving medicines to prevent constipation.
You can use fibre laxatives, stool softeners or combination products after back surgery to prevent constipation.
Drinking a lot of water and non-caffeinated fluids is very important. You should also have apple cider juice and prune juice, which are effective natural laxatives.
You should eat natural fibre-rich food for intestinal stimulation. These include whole grains, cereals, fresh fruits and vegetables. It is best to avoid cheese, meat and processed food. Instead of large meals, you must have frequent, small meals throughout the day.
Medicines for constipation:
Non-prescription medicines can be taken for preventing or treating constipation after back surgery.
Here is a list of some effective medicines that relieve constipation:
Bulk fibre laxatives, which add bulk to stool and encourage water to stay in the colon. These medicines need up to three days to show effect.
Stool softeners or emollient laxatives help in softening stool by making fluids mix with them.
Stimulant laxatives take action by stimulation of bowel contractions for moving stool out. They are effective and start working very quickly.
Combination laxatives perform the functions of laxatives and stool softeners together.
Suppositories also perform the dual function of stool softening and acting as laxatives. The colon gets contracted, and stool is pushed out and as the stool gets softer, it can pass easily.
Enemas perform the function of bowel movement stimulation. Liquids are injected into the rectum, up into the colon. This stimulates the colon, and stool is passed.
Constipation occurs commonly in patients after undergoing back surgery. This may cause utter discomfort and pain. You should take proper precautions and remedies in case of constipation after back surgery.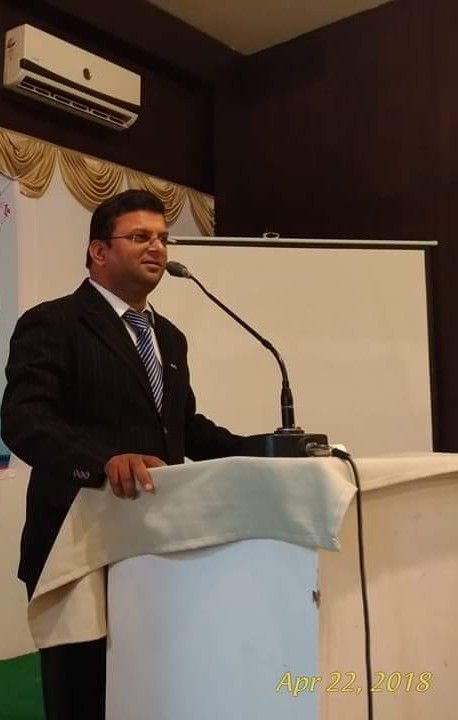 BAMS, MD- Alternative Medicine, PGDEMS, PG Diploma in Arthritis Care, Bhandari Spinal Integration Technique, CERTIFICATION IN SPINE MANUAL THERAPY, Certificate in Panchkarma, Certification in Manual Therapy, Certified NLP Master Practitioner, PG Cerificate in Marm therapy, PG Certificate in Chiropractics & Osteopathic Manual therapy, Certificate in kinesthetic tapping
When the immune system of the body reacts against the tissues of its own body, it is called an autoimmune disorder. To put it more dramatically, the body becomes its own enemy. The immune system of your body keeps fighting disease-causing germs and bacteria, but in rare cases, the immune system might malfunction and fight its own body causing different disorders. These disorders may be caused due to genetic issues or due to mutations. According to ayurveda, autoimmune disorders are a result of constant unhealthy lifestyle and diet. Ayurveda works at the root cause of the disease where it starts treating the malfunctioning immune system. Here is how ayurveda treats autoimmune disorders:
1. Toxin removal: Ayurveda starts working on removing the toxins from the body. According to ayurveda, toxins or ama in the body interfere with the proper functioning of the immune system, which often leads to autoimmune diseases. Usually shunthi, haritaki, pippali, maricha, hingu and saindhav lavan are used to detoxify the body.
2. Metabolism correction: Not only will ayurveda detoxify the body, but it will also correct the metabolism which gets messed up when afflicted with an autoimmune disorder. Neem, guggulu, guduchi, vasa, patola patra and ghrita are used to correct the metabolism.
3. Increase in ojus production: Ojus is the component which helps in the nourishment of the immune system. It is generally received from the food you eat. Due to dysfunctional immune system causing the impairment of metabolism, production of ojas decreases to almost nil. Hence ayurveda increases its production. Guduchi, haridra, manjishtha, amalaki, nirgundi, yashtimadhu and pippali are used to increase ojha production.
4. Immune system correction: Lastly, ayurveda works at correcting the immune system. If the immune system is not corrected, then the above treatment procedure will just be useless. Ghrita, haritaki, bahera, amalaki, ela and dadim are used generally to calm the immune system and rejuvenate it. They help correct the immune system for normal functioning.
Autoimmune disorders may not be easily treated, but that doesn't mean you cannot expect it to cure or witness a miracle. You just need some faith and confidence alongside proper treatment and you are ready to roll.

MBBS Bachelor of Medicine and Bachelor of Surgery, MD - Dermatology
Maintaining your hair is probably one of the most tiresome things because hair needs a lot of attention, and if you choose to ignore it, it gets all messy and scruffy, thus making it all the more difficult for you to maintain it any further.

There may be many gels and lotions in the markets that promise you the best and most shiny hair, but you know better because all of us have been there. The moment you stop using the gels, your hair turn into a larger version of a swallow's nest and you are left with the eternally perplexing question, what should you do to your hair to maintain your health. Well we thought we could help you with these hacks:

1. Comb wet hair with a lot of care and as much time as they require. The reason for this is that wet hairs are very fragile and are prone to damage. They can break pretty easily. So experts suggest you to comb them from their roots with a comb that has widely spaced teeth.

2. Every 6-8 weeks, trim the outermost edges of your hair. This will help you avoid split-ends and also keep your hair in a fairly good shape. Also trimming may help you cut out the grey hair that is likely to show itself distinctly if not taken care of.

3. If you use conditioners for your hair, make sure that you wash it off using cold water. Cold water helps your hair avoid shocks that can otherwise be felt because of the hot water. Thus it is safe to say that cold water helps your hair maintain its strength in such conditions.

4. Sulphate shampoos have made their way in the markets recently and their popularity has surged to quite an extent. Sulphates clean your scalp of all the dirt but at the same time they also wash off all the essential oils in your hair, so experts suggest that sulphate-free shampoos should be used as much as possible.

5. If you have dry hair, it is suggested that you avoid colouring your hair. The reason for this is the fact that dry hairs are likely to get damaged to a great extent if you dye them.

6. Finally, do not do anything that would impart heat to your hair, like straightening or ironing them. Heat damages your hair in the worst manner.
If you follow these simple tricks and tips, there is a good chance that your hair may seem to be all the more wonderful and better than ever, and make every day of yours a good hair day!

MBBS, DNB (Obstetrics and Gynecology), Fellowship in Reproductive Medicine, Diploma In Ultrasound
IVF Specialist, Bangalore
The concept of egg quality of a woman is derived from the belief that the embryo implantation probability is powerfully related to the age and ovarian reserve of the woman. Thus, it is regarded that the quality of the egg is almost synonymous with the chances of embryo implantation. Its quality cannot be assessed merely by looking at the egg or measuring its ability to receive the fertilization by sperm or simply observing the initial embryo division.
There are a few important factors that contribute to the success or failure of the embryo implantation and some of them are:
Diminished ovarian reserve: A woman with an increased FSH level on the third day of the menses is regarded as having diminished reserve of the ovary. This implies that her ovary is not competent in sending feedback signals to the pituitary gland and the body responds by producing an increased amount of FSH for stimulating the ovary. For more than 10 years, it has been found that in over thousands of fertility treatment cycles, women with an increased FSH level have a lower egg quality.
The advanced age of maternity: Even though the FSH level is normal, the age of the mother who provides the eggs plays an important role to determine the quality of the egg. Quite like women with increased FSH levels, eggs obtained from women aged more than 40 years can have some problems at a later stage of fertilization. Normal FSH levels are not considered a reassuring factor, owing to the lower implantation rate in females aged over 45 years.
Diminished quality of egg: With an increase in age, the capacity of the mitochondria in producing energy slowly decreases. The egg is linked to the circulation before ovulation, and it is linked again after the embryo implantation. But during the one week time ranging from ovulation to implantation, the egg and the resulting embryo are contained in the zona pellucida and function on the basis of mitochondrial energy supply. The older age of the woman doesn't cause any problem at the initial stage of ovulation. Its fertilization and embryonic development are also normal. But soon, it runs out of energy and stops dividing before reaching the stage of implantation.
Therefore, it is important to have the eggs tested to find out any sort of chromosomal abnormality. In case the mother is deficient of producing high-quality eggs, the best option is to have donor eggs.
Mitochondrial Concept:
Mitochondrial replacement (MRT, sometimes called mitochondrial donation) is a special form of in vitro fertilization in which the future baby's mitochondrial DNA comes from a third party. This technique is used in cases when mothers carry genes for mitochondrial diseases. The two most common techniques in the mitochondrial donation are pronuclear transfer and maternal spindle transfer.
Cells are the tiniest part of an organism including the human body but has various parts within, which have specific functions. The mitochondria, for instance, are the batteries of the cells and produce energy for all functions, including cellular movement and adequate cellular function.
The egg, being a single cell, also is highly dependent on the mitochondria for its optimal function. For an egg to be healthy, it should have optimal energy, and that comes only when the mitochondria is functioning at its best. This determines the overall quality of the egg too. Poor eggs, it is well established, is one of the major cause of infertility, as it cannot implant itself and sustain the entire term of pregnancy.
Studies have confirmed that eggs have more mitochondria than normal cells, as their energy requirements are higher.
The ovaries have cells called precursor cells, which eventually can become eggs and get fertilized. Studies have shown that when mitochondria from these precursor cells are infused into the fertilized egg, the overall quality of the egg improves and therefore improves chances of fertilization.
The mitochondrial transfer is the new technique which is being developed and has resulted in a baby but involves third-party IVF and hence is in an ethical debate.
1
person found this helpful
View All Feed