About
We are dedicated to providing you with the personalized, quality health care that you deserve.
...more
We are dedicated to providing you with the personalized, quality health care that you deserve.
More about Modi Orthopeadic Hospital
Modi Orthopeadic Hospital is known for housing experienced Orthopedists. Dr. Jwalant Modi, a well-reputed Orthopedist, practices in Ahmedabad. Visit this medical health centre for Orthopedists recommended by 66 patients.
Timings
Location
modi hospital near samarpan tower kk nagar road prabhat chowk
Ghaltodia
Ahmedabad,
Gujarat
-
380061

Get Directions
Photos (1)

Doctor in Modi Orthopeadic Hospital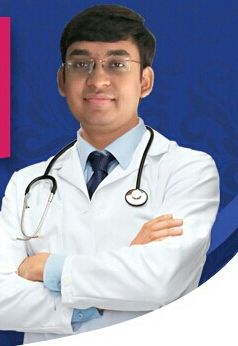 MS - Orthopaedics, MBBS
Orthopedist
Book appointment and get ₹125 LybrateCash (Lybrate Wallet) after your visit
Services
Submit Feedback
Submit a review for Modi Orthopeadic Hospital
Your feedback matters!
Write a Review
Patient Review Highlights
"Professional"
1 review
"Prompt"
1 review
"Well-reasoned"
1 review
"Helped me impr..."
2 reviews
"Practical"
1 review
"knowledgeable"
3 reviews
"Sensible"
1 review
"Very helpful"
7 reviews
"Caring"
1 review
"Saved my life"
1 review
Reviews
Krunal Bhalodi
Jan 10, 2017
Very good energetic doctor with proper knowledge of problem. I met another operated patient n of him at clinic waiting and found him happy. He advised and explained me fully about problem and advised surgical options in satisfactory way. Thank you doc.
Verified
Dec 1, 2018
Everything explain in good manner. Consulting charge paid , but only bill of pharmacy received
Feed
What are they?
Intra-articular injections or intra-articular corticosteroid injections are steroid medicines that are injected into the joint space directly, for curing and treating painful and inflammatory arthritic joint syndromes. In general, this procedure of treatment is adopted by orthopedic practitioners since steroidal drugs, when administered orally, are hardly of any use for osteoarthritis patients.
Steroids are natural substances which are akin to the hormones in your body. Steroids are mostly taken for reducing inflammation.
Apart from inflammation in the bones, intra-articular corticosteroid injections are also administered for alleviating inflammation in the ligaments and tendons in patients suffering from osteoarthritis.
Note that intra-articular corticosteroid injections are prescribed to osteoarthritic patients only if the pain and inflammation do not subside with the use of NSAIDs and analgesics.
Corticosteroid injection often provides temporary relief, when other oral medicines have failed to provide comfort to the patient.
Hyaluronic Acid Injections
Another form of intra-articular injection is the one containing intra-articular hyaluronic acid.
Hyaluronic acid is a natural fluid that aids in lubricating the joints and allows them to function smoothly. It acts as a shock absorber in your body. However, with osteoarthritis, the hyaluronic acid in the affected joints wears out.
Depending on the type of injection, you may get one shot of hyaluronic acid intra-articular injection, or three to five injections spaced a week apart.
The Process
The process of administering such injections needs the doctor to first clean the area. In case of swelling, local painkillers can be injected. Next, the doctor inserts a needle to withdraw the excess fluid that's within the knee joint and then with the same needle in place, the doctor finally injects the medication into the knee joint.
The basic side-effects of intra-articular injections include mild pain at the site of the injection along with a small buildup of joint fluid. However, these side-effects are usually never a matter of concern and they get resolved on their own within a span of a few days.
In today's world, which is technologically advanced, we don't even realize that the whole day has passed by looking at or using our electronic devices. Our life sways between checking the social media on smart phones to using the computer in office, just makes it easy for us to spend the whole day locked with some sort of screen. Though this could be fun but it has some definitive effects on our body.
Link between posture and technology
When looking at people at office gives you a good idea of how they sit while they use their devices. Average person waiting in a doctor's office usually sits with a hunched back, shoulders slumped and a bent down neck. In office these people might lean on their desks, push their neck forward in order to see what is on their screen and their hand is constantly scrunched over the mouse. The human body is not really designed to sit in this way and can have serious life impending issues.
The biggest problem with technology posture is position of the head. When the head is evenly balanced between the shoulders it weighs between 10 and 12 lbs. But with a slight tilt even 15 degrees, the weight on the spine spikes to 27 lbs. Another 15 degrees and it weighs 40 pounds. At 60 degrees, the position where the chin touches the chest weighs 60 pounds on the spine. The extended weight on the spine causes the lower spine to collapse along with a low back pain. Low back pain can further cause knee pain and a referred ankle pain and further leading to much more damage.
How to prevent technology posture?
There are many ways in which the damaging effects of the technology posture can be reduced. At office you can elevate the monitor so that top of the screen is at the eye level. The height of the chair should be such that the feet are firmly placed on the ground. The desk should be in such a manner that the forearms are parallel to the floor when the shoulders are relaxed.
While using the smart phone, avoid bending and slouching and use arms to place the phone in front of the face. The phone should be at eye level when browsing and should not be balanced by the neck when talking on the phone. The head should be kept straight and these easily avoid the damaes of technology posture.
2773
people found this helpful
If you are experiencing joint stiffness in your hip along with pain and tenderness, you could be suffering from hip arthritis or osteoarthritis. Osteoarthritis accounts for being the most common form of arthritis. It is referred to as degenerative joint disease and old-age arthritis and usually, occurs because of age-related issues. The condition occurs when injury and inflammation of a joint lead to the breakdown of the cartilage tissue, causing pain, swelling, and deformity.
How hip arthritis affects the hip joint?
People who are affected by osteoarthritis of the hip may have difficulty in walking properly. Diagnosis in the early stage is difficult as pain may occur in various locations such as the thigh, groin, knee or buttocks.
The underlying causes
The factors responsible for osteoarthritis include increasing age, joint injury and excess body weight. Some other factors may also be responsible. They are as follows:
When the joints have formed improperly.
In case of inherited defects in the cartilage.
When a person puts excess stress on the hip joint because of being overweight or due to certain activities and motions.
How it can be detected?
The different symptoms of hip arthritis or osteoarthritis are as follows:
Joint stiffness, especially after waking up in the morning.
Joint stiffness after sitting for a long period.
Swelling, pain, and tenderness in the hip joint.
A crunching feeling or sound of bones rubbing against one another.
The inability to move the hip for carrying out daily activities.
Treatment
The aim of osteoarthritis treatment is to improve the patient's ability to move about so that his regular life is less affected. The function of the hip and pain management are other targets of treatment for this condition. The different treatment plans are as follows:
Proper joint care and rest
Using a cane while walking for taking weight off your hip
Losing excessive weight
Non-drug pain relief measures for controlling pain
Regular exercise
Several medicines, including NSAIDS and other prescribed pain medication
Alternative therapies
Hip replacement surgery
This is a surgical procedure used for osteoarthritis treatment when all other treatment plans fail. The damaged ball of the hip joint is replaced with a metal ball in this surgical procedure. The hip socket is resurfaced by using a plastic liner and metal shell. Apart from the mentioned treatment procedures, hip resurfacing is another surgical option for osteoarthritis treatment, which helps in giving relief when a hip replacement surgery is delayed. In this procedure, the affected hip joint surfaces are surgically removed and are replaced with metal.
2543
people found this helpful
A Tennis elbow is a painful condition that affects the tendons due to a condition known as tendinitis, which causes inflammation. This condition will end up restricting the free movement of the elbow and the arm due to the pain and stiffness that it causes. This is due to the fact that these tendons are the tough band of connective tissues that hold the muscles and the lower arm with the bone. Repeated gripping motions and continued tugging as well as activities like weight lifting, tennis, squash and other like carpentry, painting writing and typing, can lead to this condition.
Here are a few methods of treatment and the questions that revolve around them.
Do I have to restrict my movements: Yes, when you have tennis elbow, the very first thing you must do is to give rest to the tendons by curbing those activities that have caused the condition or those which can aggravate the pain and stiffness. Lifting heavy objects, gripping things for prolong periods, other physical pursuits like tennis and other games and more will need to stop so that you do not stretch, strain or pull the tissue.
Can I take pain killers: Yes, you can take pain killers like ibuprofen and acetaminophen in case the pain is unbearable? Always ensure that an orthopaedic specialist takes a look at your arm before prescribing the medicines to you.
Is an ice compress good for this pain: You can use the RICE method for acute pain that is less than 72 hours old. For more persistent pain, you must see a doctor. The RICE method refers to Rest, Ice, Compression and Elevation. In this method, you can keep your arm elevated and give it rest. You can also use an ice compress and keep it tightly wound with an elastic bandage so as to avoid swelling.
Can I take injections for this condition: Corticosteroid injections may be used for very severe cases. This contains the cortisol hormone and can give good results in the short run.
Are there any non invasive methods for treatment: You can try non-invasive procedures like shock wave therapy which will help in fixing the pain and promote motion gradually. This procedure is usually conducted with the help of shock waves that are passed to the skin.
Is exercising a complete no no: In this case, many orthopaedic surgeons and doctors will ask you to go through physiotherapy so that you can get used to movements and motion after prolonged pain. These exercises will also strengthen the muscles of the area.
Talk to your doctor if the pain is particularly debilitating and discuss surgery for the same.
2582
people found this helpful
Knee replacement can be extremely painful. Previously, opioids or narcotics were administered for pain relief. But excessive addition of opioids is not exactly effective for controlling pain.
Multimodal pain management has become an important part of the perioperative care of patients undergoing total joint replacement. The principle of multimodal therapy is to use interventions that target several different steps of the pain pathway, allowing more effective pain control with fewer side effects. Many different protocols have shown clinical benefit. The goal of this review is to provide a concise overview of the principles and results of multimodal pain management regimens as a practical guide for the management of joint arthroplasty patients.
Multimodal denotes administering two or more than two types of medications that work with different mechanisms. The following are the techniques used:
Pre-operative Femoral Nerve Block: Prior to the surgery, a catheter is placed beside the femoral nerve for blocking it. This nerve is located in the upper thigh. Medication is delivered through the catheter for the nerve to be numbed for 24 hours. Thus, pain signals to the brain are blocked. This method reduces the use of narcotics and the consequent side effects.

Patient Controlled Analgesia (PCA): This method is also known as 'Pain Pump'. An intravenous pump is used to administer pain relief medications, such as oxymorphone or morphine, after the surgery. The control button of the machine could be pressed, by the patient for 6 to 10 times per hour. The machine is used for two post-operative days.

Oral Medications: The oral medications include Non-Steroidal Anti-Inflammatory drugs or NSAID; such as Celebrex which is similar to aspirin, structurally. Alternatively, acetaminophen, such as Tylenol or its equivalent composition, can also be used.

Acetaminophen: It acts on the Central Prostaglandin Synthesis and relieves the patient of pain through multiple mechanisms.

Epidural Analgesia: It produces lower pain scores and involves less time for achieving physical therapy goals. However, this is subject to side effects such as dizziness, urinary retention and itchiness.

Gabapentinoids: These medications include membrane stabilizers such as Gabapentin and Pregabalin.
The objective of multimodal treatments is to provide quick relief to the patient and immediately so. Earlier the rehabilitation, more successful will be the knee replacement surgery.
2557
people found this helpful
Take proper calcium rich food. Do exercise. And we can not prescribe medicine this way. But there are medicines available for that. Do ask me if you need any help.
1
person found this helpful
Do not worry. Avoid cold water. Take steam. And hot water fomentation for neck muscke stretch. U can also apply local gel for neck muscle pain.
3
people found this helpful
Less than 1.5 is ok. But you should drink more water. Your rbs should be under 150. Strict diabetes control. And repeat creat. After few months.
1
person found this helpful
View All Feed
Near By Clinics

Ghatlodia, Ahmedabad,
Ahmedabad
View Clinic