About
Our entire team is dedicated to providing you with the personalized, gentle care that you deserve. All our staff is dedicated to your comfort and prompt attention as well.
...more
Our entire team is dedicated to providing you with the personalized, gentle care that you deserve. All our staff is dedicated to your comfort and prompt attention as well.
More about Health Plus Center
Health Plus Center is known for housing experienced Dietitian/Nutritionists. Dt. Suraksha Shetty Shah, a well-reputed Dietitian/Nutritionist, practices in Ahmedabad. Visit this medical health centre for Dietitian/Nutritionists recommended by 95 patients.
Timings
MON-SAT
09:00 AM - 01:00 PM
05:00 PM - 08:00 PM
Location
212, Himalaya Arcade Block-B, Opposite Vastrapur Lake, Sargam Marg, Mahavir Nagar Society, Vastrapur
Vastrapur
Ahmedabad,
Gujarat
-
380015

Get Directions
Photos (2)


Doctor in Health Plus Center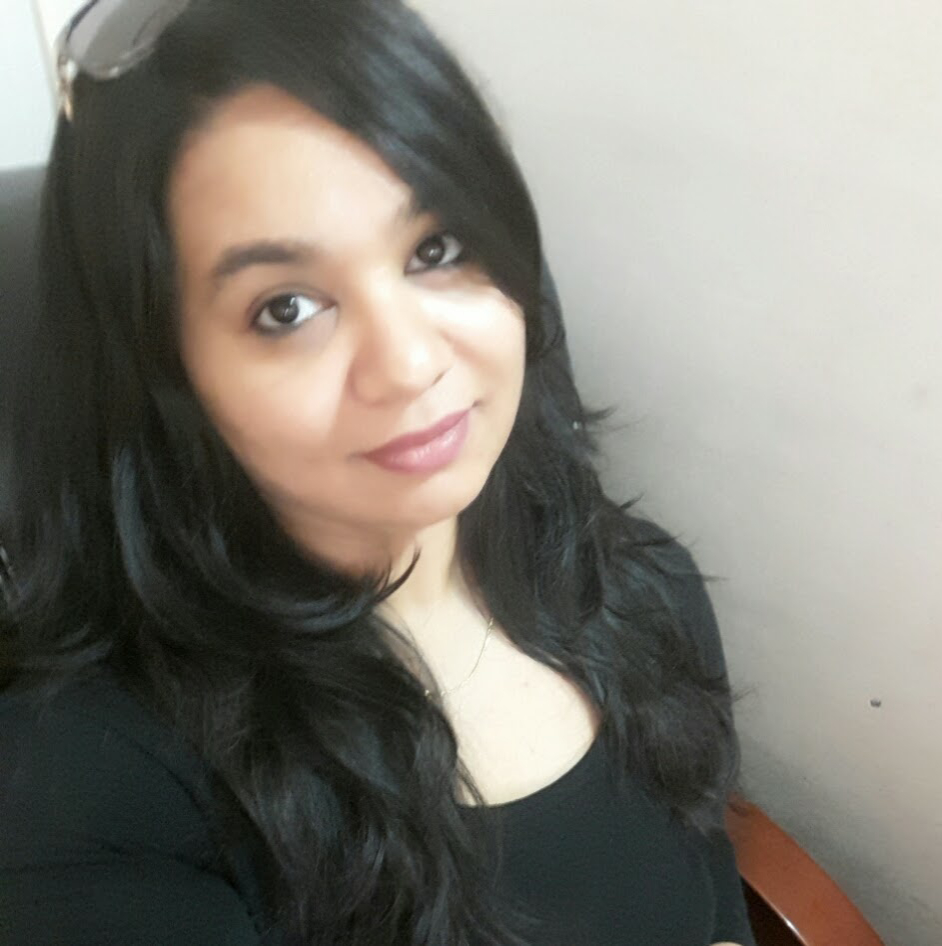 Diploma In Nutrition & Health Education
Dietitian/Nutritionist
Book appointment and get ₹125 LybrateCash (Lybrate Wallet) after your visit
₹300 online
09:00 AM - 01:00 PM
05:00 PM - 08:00 PM
Health Packages
60 Days validity
•
Medicines included
₹5000
30 Days validity
•
Medicines included
₹2500
30 Days validity
•
Medicines included
₹2500
Services
Submit Feedback
Submit a review for Health Plus Center
Your feedback matters!
Write a Review
Patient Review Highlights
"Well-reasoned"
1 review
"Helped me impr..."
2 reviews
"knowledgeable"
8 reviews
"Caring"
2 reviews
"Very helpful"
7 reviews
"Inspiring"
2 reviews
Health Plus Center Reviews
Ravi Kariya
Feb 21, 2018
I found the answers provided by the Dt. Suraksha Shetty Shah to be knowledgeable. Informative
Akw
Sep 9, 2016
I found the answers provided by the Dt. Suraksha Shetty Shah to be very helpful. Thanks
Prakash
Sep 11, 2016
Dt. Suraksha Shetty Shah provides answers that are very helpful. Thanks alot mam
Health Plus Center Feeds
It's normal to gain weight after a hysterectomy. start a proper diet plan suitable for you along with some exercises . Reduce your carbohydrate intake and increase protein intake in the form of lean meat eggs paneer etc. Drink enough water through the day. You can also join my personal consultations for customised diet plan which can give guaranteed results.
Each and every cell of your body contains protein, and, in light of the fact that your body needs it consistently for different activities and does not store it, you require sufficient measures of protein in your everyday exercise. Low protein admission can happen when you neglect to expend enough protein-rich foods or when the proteins you eat are of low quality, which means they do not have the required amino acids you are not ready to integrate. By and large, having low measures of protein can lead to weakness.
Here are a few things you need to know about a low-protein diet:
Protein Functions: Proteins are included in almost every procedure inside your cells and tissues. They give structure to your organs, muscles, nails and hair. It helps in transmitting nerve signals to your body. Protein makes up insusceptible particles, platelets, hormones and compounds, and it likewise helps your cells in combining new proteins. Too little protein in your everyday eating routine can influence at least one of these basic capacities and cause side effects that could be harmful as well.
Negative Effects: In case that the foods you eat give you excessive amount of amino acids, particularly basic amino acids, your body separates protein-rich tissues, your muscles, for instance to get to them. Consequently, the underlying impact of low protein intake can be muscle squandering joined by expanding pain. You may likewise encounter a large number of diseases because your immune system could not deliver enough antibodies or other safe particles. You may turn out to be progressively fractious and build up a skin rash and changes to your hair surface.
Constructive outcomes: Restricting your protein admission can be useful in case that you have a kidney infection. With diminished kidney work, this organ cannot handle the breakdown results of protein, nitrogen and creatinine and in addition a solid kidney can. Limiting your protein can keep these waste items from accumulating in your blood to lethal levels and may postpone your requirement for dialysis. A seriously infected liver can likewise profit by a low protein intake. Your liver helps protein absorption, and diminished levels of this supplement in your diet can facilitate the weight on an inadequately working liver.

Low dietary protein can affect your resistant well-being: Your body needs an every day intake of protein, since it does not keep a hold of a lot of dietary amino acids like it does with the starch we eat. Protein is a segment of every one of your cells, supporting muscle development, immune and circulatory wellbeing, tissue structure, endocrine capacity and enzymatic responses. Without adequate protein in your every day diet, your body can encounter various negative effects.
Muscle Tissue: One of the underlying impacts of low dietary protein is a decrease in the muscle mass, which can likewise lead to increased physical weakness. When you do not take enough amino acids from the protein-rich diet in your eating routine to combine new proteins as your body needs them, your body separates muscle strands and sends the amino acids to cells with a more quick requirement for protein. After some time, you can encounter muscle pain. This impact can be particularly predominant in more established grown-ups who take in too little protein as well as do not exercise frequently.
3730
people found this helpful
Iron is perhaps the most important nutrient for women, especially if you're pregnant. When you're pregnant, you need twice the amount of iron than you did before, to make blood for your growing baby.
Benefits of Iron
How much Iron should you take if you're pregnant?
27 milligrams (mg) of iron every day is the prescribed amount of iron for pregnant women. And you should start taking this dose during your first trimester itself.
Foods high in Iron
Meat, poultry, plant-based foods and iron supplements are all sources of iron. There are two types of iron in foods
Home iron is the type your body absorbs the best. You get this in non vegetarian foods like beef, chicken, turkey, and pork.
Non-heme iron is the other type and this is mostly found in beans, spinach, tofu, and iron- fortified cereals.
Raisins, kidney beans, lentils, oysters, soybeans are some other iron-rich foods.
Making the most of the iron you consume
Not many of us know this but just eating a big slab of meat is not required to get Heme iron. You can add a little meat or fish to your meal and bingo, this helps your body absorb more of iron from the other foods on your plate.
You could cook in a cast iron pan instead of steel or aluminum pan. Liquidy acidic foods, such as tomato sauce can soak up iron from iron pans this way.
Always include a food high in vitamin C like orange juice, strawberries, or broccoli with every meal containing vegetarian sources of iron, like beans as the vitamin C helps you absorb up to six times more iron.
Take iron supplements one hour before or two hours after meals because iron is absorbed easily on an empty stomach.
Space your iron and calcium supplements as calcium inhibits iron absorption.
In case you have a concern or query you can always consult an expert & get answers to your questions!
3424
people found this helpful
Diet therapy is a strategy for eating the food prescribed by a doctor to improve health and wellbeing. Medications involve including foods that enhance particular health conditions while evading foods that may aggravate the condition. Some health conditions require temporary helpful eating routines. Dietitians regularly detail helpful eating methodologies. The eating routine may change after some time in view of the individual's reaction and change in well-being status.

The different types of diet therapies are as follows:
A sans gluten diet is a case of a dietary change that you should keep up to stay solid. Individuals with a gluten narrow-mindedness must maintain a strategic distance from gluten-containing food to divert harm to their digestion tracts.
The diabetic diet is an extremely basic remedial diet including restricting high-sugar foods to control glucose levels.
Other remedial weight control diets constrain foods, for example, salt, to control pulse, or soaked fat, to oversee cholesterol. These sorts of weight control plans take some getting used to. Your doctor will work with you to roll out the importance.
Here are some basic principles of diet therapy:
Side effect Control: When you are experiencing a disease brought on by a horrible eating routine, your specialist may recommend you to consume fewer calories before considering diet therapy, physician endorsed medications or surgery. Certain conditions, for example, heart diseases can be overseen all the more viable when the diet is under control. Your specialist may even recommend you to consume fewer calories treatment essentially on the grounds that he sees you have warnings for heart illness, regardless of the possibility that you are not as of now diagnosed with any.

Eat fewer carbs Modification: When you enjoy unfortunate dietary patterns, such as picking greasy nourishments, eating an excessive number of sweats or maintaining distance from vegetables, you put yourself at risk for genuine medical issues. After surveying your diet and the risks associated with it, your specialist may propose an adjusted eating routine. It is essential that in case that you get a kind of prescription and routine from your specialist, you finish as you would a professionally prescribed medicine. Changes to your eating regimen can happen in little and straightforward ways yet have a major effect on your health.
Organ Rest: When you are going to experience a surgery or your specialist is hoping to confine medical issues, you might be requested to abstain from diet therapy to offer a clearer photo of your health challenges or to help the surgery go all the more easily. A few specialists will ask you to go on a liquid diet or delicate eating routine, which can allow weak organs to rest in the digestive system. Therefore, try to eat light foods.
In case you have a concern or query you can always consult an expert & get answers to your questions!
3244
people found this helpful
Diabetes is a lifestyle disease, with the incidence mainly increased by changing lifestyles including food habits and sedentary way of life. How does it happen? The sugar that is consumed is metabolized by a hormone known as insulin. Diabetes can occur due to two reasons:
Reduced amount of insulin production
Increased amount of sugar levels beyond what the produced insulin can metabolize.
Risk factors: Diabetes can be genetic, but in most cases, it is acquired and the following are risk factors for the same.
Ethnicity (Hispanics, Latino Americans, Afro-Americans, etc.)
Dietary habits including excessive consumption of sugar(s), refined foods, processed foods
Impaired glucose tolerance
Developing resistance to insulin (thereby increased sugar levels)
Decreased amount of dietary fiber
Symptoms:
Increased appetite
Increased urination
Increased fatigue
Unintended weight loss
Dryness and itching of skin
Delayed healing of wounds
Reduced sensation in the lower limbs
Management through Lifestyle changes:
Diabetes 1 which requires insulin is not preventable but type 2 diabetes is easily manageable through lifestyle changes. This can prolong the onset of getting diabetes and reduce the severity of the disease. It also helps reduce complications. This would require a combination of diet, lifestyle changes, and healthcare.
Diet:
Sugars are the main culprit, and refined sugar consumption should be reduced.

Oils, white rice, refined flour, processed foods, packaged foods, canned foods, etc. also to be reduced.
Increase the amount of fresh fruits and vegetables. This helps reduce calories and also increase fiber consumption.
When it comes to fats, increase consumption of unsaturated fatty acids and reduce saturated fatty acids.
Sufficient hydration ensures the toxins are washed off and the tissues are well hydrated.
Pack the diet with essential vitamins, minerals, and antioxidants. Diabetes is considered a chronic inflammatory process, and including antioxidants in your diet ensures that the buildup of toxins is reduced and inflammation is controlled.
Avoid eating large portions at any meal. Small, frequent meals ensure the body receives an even spread of calories.
The size of the meal should reduce as the day goes along.
Lifestyle:
A routine exercise regimen helps in weight management, improved insulin function, and reducing fat accumulation. Pick what works for you - jogging, cycling, running, swimming, brisk walking, etc.
Quitting smoking has multiple benefits, and improved diabetes control is just one.
Weight management: Weight needs to be constantly monitored for deviations and immediate course corrections to be done
Stress management: Stress is a risk factor for diabetes and controlling stress helps improve diabetes control
Vigilance and Monitoring: Sugar levels need to be constantly monitored. Higher sugar levels or missed doses should be immediately corrected. Consult an Expert & get answers to your questions!
3390
people found this helpful
Up your protein intake to 40% And reduce carbs to around 30-35%. Prefer to have lean proteins like chicken and fish. Have whole eggs. You can contact me for an ideal diet plan with guaranteed results.
2
people found this helpful