About
We will always attempt to answer your questions thoroughly, so that you never have to worry needlessly, and we will explain complicated things clearly and simply.
...more
We will always attempt to answer your questions thoroughly, so that you never have to worry needlessly, and we will explain complicated things clearly and simply.
More about Dr. Vishwamohan Thakur
Dr. Vishwamohan Thakur is known for housing experienced Psychiatrists. Dr. Vishwamohan Thakur, a well-reputed Psychiatrist, practices in Ahmedabad. Visit this medical health centre for Psychiatrists recommended by 44 patients.
Timings
Location
5th Floor, Body Care, Ashram RoadLand Mark: Opposite Juna Vadji Bus Stop
Ashram road
Ahmedabad,
Gujarat
-
380001

Get Directions
Doctor in Dr. Vishwamohan Thakur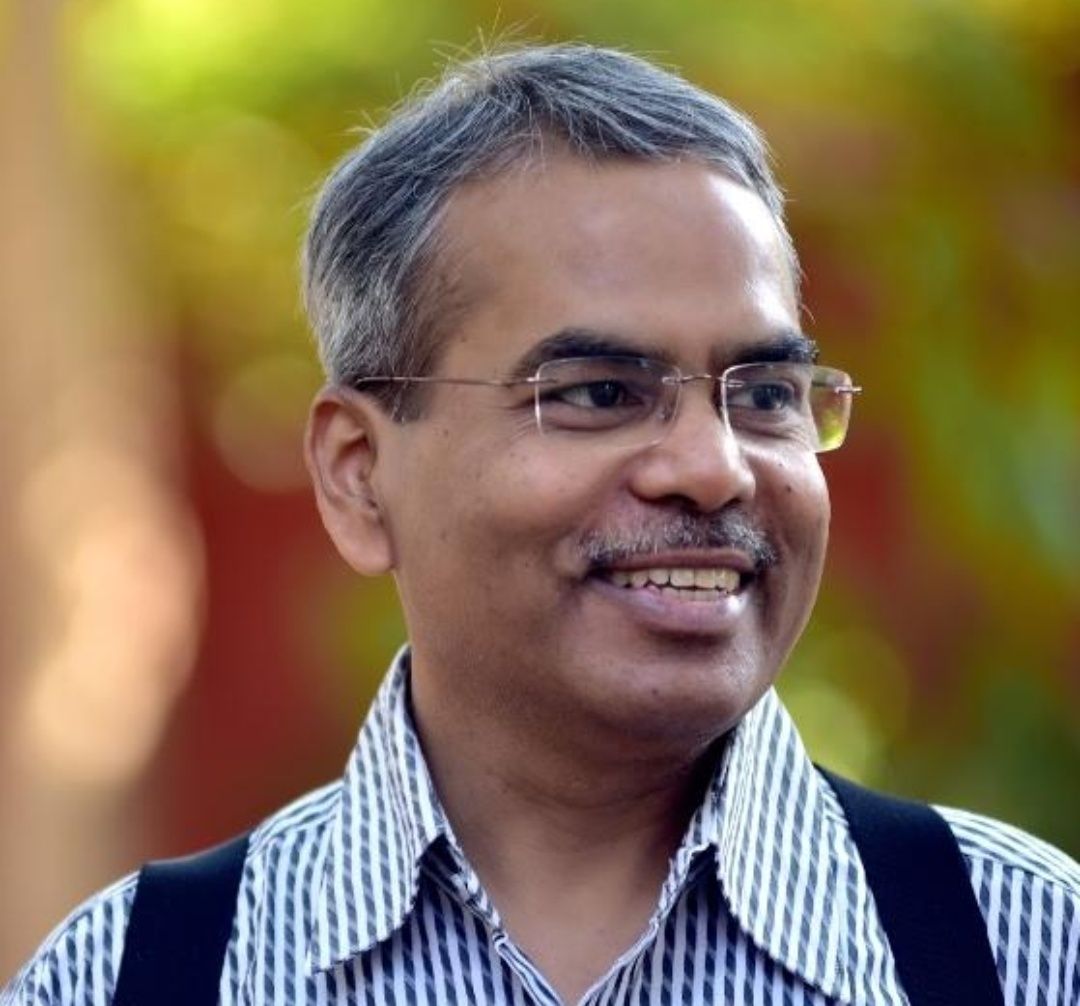 Services
Submit Feedback
Submit a review for Dr. Vishwamohan Thakur
Your feedback matters!
Write a Review
Patient Review Highlights
"Well-reasoned"
1 review
"Caring"
1 review
Reviews
Sachin Patel
Mar 7, 2015
I am feeling that Dr.Thakur is more a friend than a doctor during my treatment of mental disorder Somatization. I was suffering from Somatization from last 18 years. Before starting Dr. Thakur treatment, I have done many medical investigations for diagnosis of any disease. The first most important part of any treatment is right diagnosis of disease or disorder & that was done by Dr. Thakur. I started his treatment for Somatization before 07 years & still continue. My condition was very critical when I started his treatment, however my health is improving day by day after every visit with him by combination of best counseling & best medicine. After that I suggested him to many of my friends & family members for their psychiatric problems & all are benefitted from his treatment. I strongly recommend him as a best doctor for all your mental disorders. Sachin Patel, M-09998007974.
Malay
Mar 5, 2015
Dr. Vishwamohaji ....what can I say ...speechless ...saying about your deeds for my family n me can't be described in words for me your name says everything Vishwa(world)Mohan (one of name of lord krishna) you truly arrived in our lives as god at the toughest time we were going thru ...when we met for the first time (in 2002) till today I never felt I am with a doctor. You made me feel at home with my uncle in your company till today and I msure for my entire life. I am blessed to have you as a uncle in my life whom I met as a doctor but since I met I found a great great doctor in my uncle who really healed all my uncle's wounds so softly as nothing happened to him and same with my mother in 2013 ....thanks would be very small for this deeds of yours .....respectfully yours Malay Jc & fa OK exmily
Kanaiya Varde
Mar 8, 2015
Dr. Vishwamohan Thakur brought me out of clinical depression. He was not at all patronizing or adamant. When I went to him with my wife for the first time I was a nervous wreck. Nothing interested me and a dark bottomless abyss was all that I confronted during my waking hours. It was Dr. Thakur who helped me come out of this terrible situation by proper medication and apt counseling. I wish him well. Kanaiya Varde
Suresh Mishra
Mar 7, 2015
we have been in contact with Dr Thakur since last 5 years. We have found him to be extremely good psychiatrist, He give lot of time to his patients to understand the problems faced and to find right solution. He is also very good in counselling. We feel he is one of the best in this profession.
Timir Patel
Mar 5, 2015
You are genius and knowledgeable doctor, there is no doubt. but you keep eyes on your staff also, some years ago when I visited your clinic, your ward-boy asking me for money(that is other than your fee), I have not given him, but it's bad impression for clinic.
Unnikrishnan Menon
Mar 6, 2015
As a doctor you are an extraordinary human being. Thanks for showing so much care and concern as well as for your effective analysis and diagnosis.
Dr. Meena Mehta
Mar 5, 2015
he is the best psychiatrist and psychotherapist in India. he always use new psychotherapy model with clients.
Riddhi Patel
May 1, 2018
Good
Feed
Nothing posted by this doctor yet. Here are some posts by similar doctors.
Are you suffering from social anxiety phobia and are looking for ways to get over it? Social anxiety refers to the anxiety in anticipating any kind of social situation or after a certain situation. The fear of evaluation accounts for being the primary factor of social anxiety phobia. Here are the various ways by which you can deal with social anxiety phobia:
Self-help Manual: Self-help manuals are a supplement for this therapy. They act as an effective tool, which helps you to work on your own.

Visit a Therapist: In case your social anxiety phobia is hampering things you need to do along with your social activities, and your self-help measures have failed, you need a therapist. Choose a therapist who specializes in anxiety disorders.

Practice Deep Breathing Regularly: Engaging yourself in deep breathing, before a situation which provokes or triggers your social anxiety, is effective. You need to undertake deep breathing for several minutes every day. This will make it a habit for you, so that you do not focus too much on deep breathing during a situation, thereby missing out on the conversation.

Create an Exposure Hierarchy: An exposure hierarchy refers to a list. In this list, you have to write down about all the various types of situations when your social anxiety phobia gets triggered. The list has to be made in a ladder format, and by performing the easiest behaviors first, you should move up the list. For creating exposure hierarchy, you should note down 10 anxiety triggering social situations you experience, and rate them on a scale of 100. You can also join Toastmasters, which is a website where links to several worksheets based on coping with social anxiety are provided.

Create your Goals: When you feel anxious, it is likely for you to eliminate anything positive during that situation. You might be doing great, but yet face distress in everyday activities because of feelings of anxiety. For this purpose, it is recommended for you to create objective behavioral goals.

Maintain a Rational Outlook: Try to get rid of any bleak thoughts, which hamper your performance and trigger your social anxiety phobia. Also stay away from any kind of unrealistic thoughts, which are positive in an irrational way. Before any situation which enhances your anxiety, you should convince yourself about how it is a familiar situation to you, which you have dealt with smoothly in the past.
1
person found this helpful
Kleptomania is a form of psychiatric disorder. It is a difficult disorder, and an affected person experiences a lot of shame, remorse, stress or feels guilt, which are associated with stealing. It is categorized as an impulse control disorder which affects the behavior of a patient. Kleptomania may be associated with obsessive-compulsive disorder. The patient develops an impulse to steal and cannot control this impulse and later feels guilty.
Here are several tips which you can use in order to deal with kleptomania.
Understanding the situation: It must be clearly understood that a kleptomaniac person does not steal with the intention of becoming rich. It is done only for mental satisfaction and to pacify the urge of stealing that comes from within to an affected person. The patient usually does not care about the object he steals, but he only cares about the act of stealing. Usually, kleptomaniac patients steal insignificant things. When an affected patient becomes extremely nervous or fearful, they tend to steal an object. After the act, they feel much better and relieved. Later, a feeling of guilt arises in the person about his stealing act.
Treat the affected person gently: A kleptomaniac person requires love, care and great understanding from his/her loved ones or family members in order to recover. The problem and the situation must be recognized and perceived carefully. A person close to the patient should deal with him gently and try to make him understand. In many situations, a kleptomaniac may be aware of his actions but does not confess to avoid harassment.
The situation is different from stealing: It must be kept in mind that the actions of a kleptomaniac cannot be exactly termed as stealing. Stealing is an organized activity done by conscious individuals in order to gain something material or money related. Kleptomania is an act of impulse which a patient conducts for psychological satisfaction. The patients are fully aware that stealing is not the right thing, but yet they cannot control their impulse to steal.
Treatment procedures: Once a kleptomaniac person accepts that they are suffering from a disorder, professional help must be taken. Cognitive Behavior Therapy is the primary treatment for kleptomania. This includes aversion therapy where a distraction is created when a person develops the impulse to steal an object. Systematic desensitization is another process where a patient is made to imagine a scenario to get over the urge of stealing. Covert desensitization makes a patient imagine negative impacts of the stealing act such as arrest or harassment.
The social life of a kleptomaniac becomes very difficult and both the patient and his family are subjected to a lot of trouble and harassment. Necessary measures must be taken for kleptomania.
1
person found this helpful
Master In Psychotherapy& counselling, PG Diploma In Counselling & Behaviour Management, Diploma in Marital and Relationship counselling
Do you or someone you know lash out in aggressive verbal and violent behaviour at the slightest provocation? This could be a symptom of a behavioural disorder called Intermittent Explosive Disorder or IED. Intermittent Explosive Disorder is characterized by repeated, sudden bursts of anger which are disproportionate to the situation. These outbursts also have no discernable reason behind them. These outbursts can have a negative impact on your relationships, work and finances. If left untreated, this chronic condition can continue for years.
The exact cause for IED is unknown, but research shows that a number of environmental and biological factors play an important role in triggering such behaviour. Genes may also play a role in triggering this behaviour as such aggressive behaviour is found to run in families. Children and teenagers are most commonly affected by this condition. Children who have been exposed to violent behaviour in their early childhood years are more likely to exhibit such behaviour as they grow older. There are various symptoms exhibited by the people suffering from other psychological disorders such as bipolar disorder, ADHD or antisocial personality disorder; some of the symptoms to look out for are:
Bursts of anger that last 30 minutes or less
Chronic irritability
Racing thoughts
Tightness of the chest
Physical aggression
People suffering from this condition often feel relief or fatigue after such an episode. However, later they are filled with feelings of guilt and embarrassment. If such episodes occur repeatedly, it is best to consult a doctor. By conducting a thorough physical and psychological examination the doctor will be able to diagnose your condition and treat you accordingly.
There is no one set course of treatment that applies to all cases of this condition. Treatment usually involves medication and psychotherapy. Medication in these cases may include antidepressants and mood stabilizers. This medication should not be stopped unless your doctor advises this. Also, do not use alcohol or any mood altering drugs along with it.
When it comes to psychotherapy, the patient may benefit from individual or group therapy. It aims to identify situations that trigger such behaviour and teach the patient how to manage their anger. Practising relaxation techniques such as deep breathing and yoga can also help keep you calm. Psychotherapy also enhances the patient's ability to communicate with others and find alternate ways of getting out of a frustrating situation.
1
person found this helpful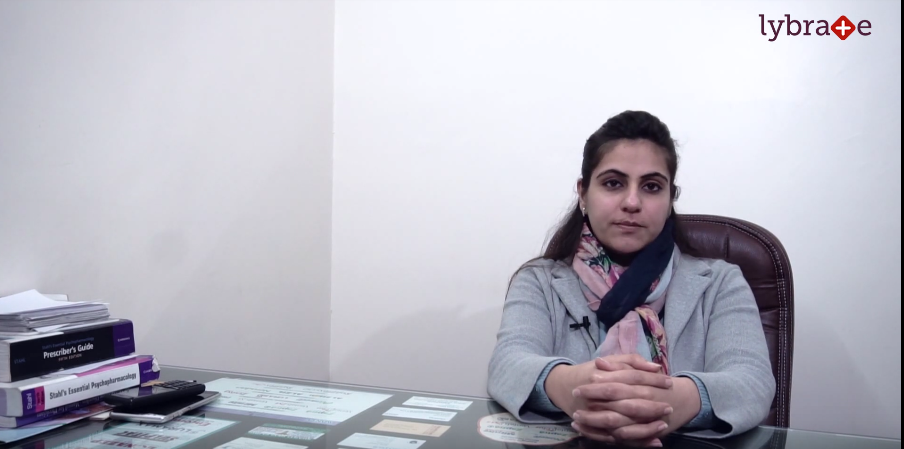 The first question when you greet somebody is 'how are you' and this often refers to our state of well-being. While most answers would be great, awesome or good, we usually think of how we are doing physically. While some of us may talk about physical conditions (say things like feverish, have a cold, etc.), not many would think of talking about mental health conditions. However, mental health is very important for overall well-being.
1017
people found this helpful
For human beings, the body is considered the temple, one that they strive to keep fit and in shape. In fact, the plethora of ailments, which people complain of suffering from, almost always deal with their physical health. In this over engagement to restore the physical health, the well being of the mental health is never considered. However truth remains that the health of the mind is equally if not more important and must be given its share of priority. With the growing age and times, depression has emerged as a gnawing problem, one that is plaguing individuals indiscriminately and one that must be eradicated as soon as possible.
Some of the ways to combat this fatal ailment are:
Exercises: Everyday a bit of exercise not only keeps the body fit and healthy, but also goes a long way in easing and calming the mind. You need not indulge in strenuous exercises, but must make it a conscientious habit to work out a bit daily.
Talk to people: Though depression makes one inexorably quiet and silent, the first thing that is prescribed as a remedial measure is talk to people. Engaging in conversations with people, telling them what exactly is troubling you are proven ways to combat depression.
Meditate: There is no better way to treat mental ailment than meditating. When you suffer from depression, your body undergoes severe conflict. Meditating not only calms the mind, but also soothes away the worries.
Develop a support system: Depression is almost always followed by an unfathomable sense of loneliness. Talking to others does help, but at the same time try to develop a support system. Find an individual, be it parents, relatives or friends and confide in him or her. Not sharing what you are going through is never a solution and only exacerbates the fatality of the situation.
Change the daily routine: Monotony is never exciting and it is only time, before the humdrum of life gets to you. Changing the daily routine and incorporating something new and exciting go a long way in recuperating you from the mental dullness and fatigue.
Sometimes everything around you seems to be all blue. Depression can make you feel like you are drowning deep into sadness while everyone else is out on the surface, breathing the air of happiness. It becomes extremely difficult for you to get along with everything going on around you. Depression can wreck you and squeeze every ounce of happiness out of you. But it is extremely important for you to able to deal with it and start living a normal happy life again. It is extremely important for you to get a grip of your depression so that you can move on from it.
Here are a few tips on how you can handle it:
Believe you are not lonely: It is very easy to think that you are all alone in the pit of depression when you are depressed. But you have to remember that you are not lonely. What usually happens is you isolate yourself thinking that it will be extremely stressful if you have to share your depression with anyone else. You have to get rid of the feeling that apart from you, everyone else is extremely happy; because that is incorrect. Every person has been depressed and disturbed at one point of time. They are happy now because they overcame their depression. That is what you have to learn from them and do. Acknowledge that they are concerned about you.
Talk: This is very important if you want to let go of your depression. Talk it out with a therapist or a friend or anyone you are comfortable with. Know that they will hear whatever you have to say. All you have to do is speak. Talk about everything which is affecting you; talk about why you are depressed, about what you want to do. Talking will help you get some closure and insight.
Cry: Cry it out. It is better out than it is inside. Find a private, convenient place and cry your heart out. It will make you feel lighter and will take a burden off your heart.
Succumb to art: Whether that is painting, writing poetry, or playing music, any kind of art will help you bring your thoughts out. It is believed that depression and creativity usually go hand in hand. Utilize your condition to the fullest and you will be surprised to get a masterpiece out of it.
You have to remember that being depressed is just a phase. You will eventually be able get the upper hand on it and live a happy life.
Suffering from any degenerative or terminal disease like lymphoma can be really tough. It takes a huge toll on your mental health. Whether you are suffering from it or someone close to you, the impact is extremely painful and going through each day is a fight in itself. But, you must struggle. Just to minimize your anguish a little bit more, here are some ways to cope with the lymphoma:
Be open about your disease: Try to talk about your disease with other people as much as possible. Talk about what you are going through. How it is making you feel, how painful it is. Share all of your feelings. Don't be ashamed or feel bad about your disease.
Deal with fear and scare: There is no point in minimizing the fact that you will be afraid and scared. But try to calm yourself down. Think about your options for treatment and consult your doctor about them. Learning about the possible treatments will make you feel safe.
Try to engage in physical activities: As much as your body permits try to engage yourself in physical activities like walking, simple exercises, yoga, and other physical activities. It will help to keep your stress level in check.
Get out: Don't confine yourself to your home as it may lead to depression. Engage in daily activities like going to a grocery store, a shopping mall, a club or just for a stroll in the park. Calling your friends or your family and going out for a coffee can help a great deal.
Think about financial matters: Dealing with a long-term disease can be really stressful not only emotionally but also financially. This makes it extremely important to plan your finances well. If you have health care insurance, try to go over with your agent on how much you will be covered and save money accordingly.
Handle your work life: About work, talk with HRD at your office and tell him/her about your medical condition and how well you are prepared to deal with the work designated for you.
Don't push people away: In most cases, due to prolonged illness, the patients become hopeless and tries to push people close to them away. They find it extremely difficult to cope with the disease, so try to keep your loved ones as close to you as possible. If someone comes forward with a helping hand, accept it.
Managing side effects: The side effects of the treatment can affect you as well. Try to go over them with your doctor before starting your treatment.
Facing infertility: Conceiving children can be a problem during this period. If you are planning to have children, consult a fertility doctor and check your options.
Deal with relapse: If you have cancerous cells, you must be prepared for a relapse. However, it will be easier to deal with a relapse as you know what to expect and which way to go.

Depression in children is not a very uncommon phenomenon. But if the feeling of sadness persists over a period of time with little or no change to their behavior, then it can be seen as a symptom of depression. Children who are suffering from depression need immediate and utmost care as negligence may cause severe long term effects on the child. Read on to find more about them.
Symptoms:
Symptoms that indicate childhood depression vary. Some of the different symptoms which indicate depression are:
Social withdrawal
Irritability
Feeling of worthlessness
Difficulty in concentrating
Reduced ability to function during events
Continuous feelings of sadness
Physical complaints
Causes:
Depression in children can be caused due to the combination of a multitude of reasons.
Children from a family history of depression are more likely to be suffering from depression.
Similarly if the parents suffer from depression then it is more than likely that the child will also suffer from depression.
Children from conflicted families or children and teens who are prone to substance or alcohol abuse can suffer from depression.
Reasons such as physical health, environment, genetic vulnerability or biochemical disturbance can lead to depression.
Treatment:
The treatment process of depression in children is similar to that of adults and can be treated with psychotherapy and medication. If your child is depressed consult a general physician who after his or her diagnosis may refer you to a psychiatrist. The medical specialist will recommend psychotherapy.
In some instances, a child suffering from depression maybe be suicidal. Parents are advised to be vigilant and observe certain behavioral changes that the child may have adapted to or suddenly switched to.
Some of the signs are mentioned below:
Changes in eating, sleeping or activities
Isolating oneself even from family
Talking of suicide, feeling helpless or hopeless
Increased risk taking behavior
Substance abuse
Giving away possessions
Sessions at first and then opt for antidepressant medication if no significant progress is seen. The best results often result from a combination of prescribed medication along with multiple sessions of psychotherapy.
We all have mood swings but not all mood swings have the same intensity. People who have extreme mood swings ranging from depression to manic highs are said to be suffering from bipolar disorder. These extreme moods are known as episodes and usually, last for a few days or even a few weeks. A person suffering from bipolar disorder could have an episode several times a year. This is a very common psychological problem and can affect both children and adults. Though it cannot be cured, this disease can be managed with medication.
There are no known causes for bipolar disorder but genetics may play an important role in triggering Bipolar Disorder. Hence, if a parent or sibling suffers from this condition, you have a risk of developing it as well. An imbalance in the neurotransmitters in the brain may also play a part in the development of this condition. Stress or traumatic events like the loss of a loved one can also increase your risk of suffering from this condition. Given that mood swings affect almost each one of us, bipolar disorder can be difficult to diagnose. Some of the things to look out for are:
Change in self-esteem
Unusual talkativeness or quietness
Being increasingly prone to distractions
Decreased need for sleep
Recklessness in terms of spending decisions, relationships etc
It must be kept in mind that a person must display at least 4 of the above symptoms simultaneously to be diagnosed as bipolar. Also, none of these symptoms should be a result or side effect of any kind of medication, drugs, alcohol or other intoxicants.
There are four main types of bipolar disorder:
Bipolar I: In such cases, the person has at least one episode of elevated moods and associated abnormal behaviour in his or her life. This may be preceded or followed by depressive episodes.
Bipolar II: In these cases, the person must have suffered from at least one depressive episode. It is very similar to bipolar I except that in bipolar II the highs never reach the manic stage.
Rapid Cycling: Some people can have 4 or more manic and depressive episodes a year. In such cases, they are said to be rapid cycling. This condition affects 10-20% of bipolar cases.
Mixed Bipolar: Usually, bipolar patients show mood swings that alternate between manic and depressive moods. However, sometimes a person may experience both elation and depression simultaneously or in rapid succession of each other. These cases are known as mixed bipolar.
Once diagnosed, bipolar disorder can be managed with a combination of medication and psychotherapy. In some cases, electroconvulsive therapy may also be needed.
View All Feed
Near By Clinics