About
Our medical care facility offers treatments from the best doctors in the field of Dermatologist/ Cosmetologist.Our mission is to blend state-of-the-art medical technology & research with ...
...more
Our medical care facility offers treatments from the best doctors in the field of Dermatologist/ Cosmetologist.Our mission is to blend state-of-the-art medical technology & research with a dedication to patient welfare & healing to provide you with the best possible health care.
More about Dr Varsha Jain Clinic
Dr Varsha Jain Clinic is known for housing experienced Dermatologists. Dr. Varsha Jain, a well-reputed Dermatologist, practices in Ahmedabad. Visit this medical health centre for Dermatologists recommended by 101 patients.
Timings
MON-SAT
10:00 AM - 02:00 PM
05:00 PM - 08:00 PM
Location
S F - 9, Millenium Plaza, Opposite Swaminarayan Mandir, Vastrapur
Vastrapur
Ahmedabad,
Gujarat
-
380015

Get Directions
Doctor in Dr Varsha Jain Clinic
MD - Dermatology
Dermatologist
10:00 AM - 02:00 PM
05:00 PM - 08:00 PM
Services
Submit Feedback
Submit a review for Dr Varsha Jain Clinic
Your feedback matters!
Write a Review
Feed
Nothing posted by this doctor yet. Here are some posts by similar doctors.

MBBS Bachelor of Medicine and Bachelor of Surgery, DNB - Dermatology & Venereology, FAM - FELLOWSHIP IN AESTHETIC MEDICINE, HAIR TRANSPLANT, DERMATOLOGY, COSMETOLOGY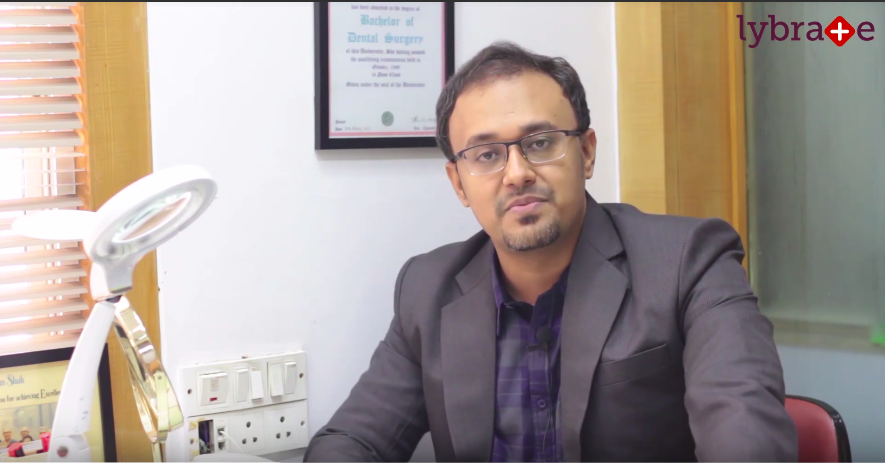 Some acne scars fade with time. In the early stages, the scars might look pink as blood vessels in the damaged area of the skin provide it with nourishment. With time the collagen in the skin would fill the injured or damaged portion of the skin. In some cases, it might take up to a year for scars to fade.
736
people found this helpful
Maintain hygiene take proper diet, avoid junk food, spicy food, drink a lot of water.

Bachelor of Ayurveda, Medicine and Surgery (BAMS), MD - Ayurveda
Hello lybrate-user, you have not mentioned where is exactly khujli. It may be because of dryness. Apply moisturiser and take ghee in your diet.
1
person found this helpful

Bachelor of Ayurveda, Medicine and Surgery (BAMS) And Naturopath (ND)
An excessive oil production on the scalp can hamper the health of hair. Oil production is a natural process undertaken by the scalp to provide nourishment to hair. Oil production also provides protection to the scalp from harmful external factors. However, when there is an excess accumulation of oil on the scalp, it can lead to a condition called as the seborrheic dermatitis. In this condition, there is a presence of numerous red patches on the scalp in addition to the excess dandruff growth.
There are various causative factors that play a role in the development of an oily scalp. If the humidity level in the environment is high, then it is likely to cause an oily scalp. Dandruff production is also increased in humid weather conditions. During the summer season, people usually experience greasy hair. Excessive use of the hair conditioner can also be a big cause of an oily scalp. Also, use of leave-on in excess can give rise to an oily scalp. Other causes include nutritional deficiencies, specifically Vitamin B and C deficiency, excess shampooing of hair, chronic dandruff problem, hormonal disorders and improper or less hair washing.
A person may find it difficult to maintain an excess oil-free scalp even after washing hair on a regular basis. Not only does it hamper the health of the scalp, but it also affects the self-esteem of the person. To get rid of this condition, there are several home remedies which can be very effective. 5 well known home remedies for treating an excessive oily scalp are as follows:
1. Apple cider vinegar – It has pH controlling properties, which help to regulate the pH of the scalp. Rinsing the scalp with apple cider vinegar helps to control the excessive secretion of oil on the scalp. 2-3 tablespoons of apple cider vinegar can be mixed with a cup of water and used for rinsing the scalp. Mild shampoo should be used to clean it off after 15-20 minutes.
2. Aloe vera – This plant has wonderful astringent properties that work on various skin and hair related conditions. It has anti-inflammatory soothing properties, which work well on various conditions of the scalp. It is an effective remedy for flaky scalp caused by a chronic dandruff condition. The gel obtained from the leaves of Aloe vera should be applied directly on the scalp and kept for 20 minutes. Use of Aloe vera can cause a change in the hair texture and cure dandruff too. Application of the Aloe vera gel twice a week reduces the excess oil production very efficiently.
3. Coconut oil – Virgin coconut oil is considered to be a very light oil. It should ideally be applied overnight or at least an hour before shampooing hair. This oil provides adequate conditioning to the hair, without making the scalp greasy. Excessive production of oil is prevented by the use of coconut oil prior to a hair wash.
4. Baking soda - Baking soda is very effective as a dry shampoo. It can also be used for rinsing excessively oily hair. Its alkaline nature helps in maintaining the pH of the scalp and it also absorbs excess oil present on the scalp. Baking soda can be directly sprinkled on the hair and scalp and left for 5-10 minutes. It should be rinsed with water after which a visible effect on excess oil removal is seen.
5. Lemon juice – Squeezing a lemon and applying its juice directly on the scalp is one of the easiest available home remedies for treating an oily scalp. Lemon is an excellent clarifier, which works well in removing accumulated dirt from hair. It is a good source of Vitamin C which provides nourishment to the scalp too. Whenever an oily scalp is experienced, lemon juice should be applied for a few minutes and rinsed off with water.
Homeopathy is a branch of medicine that focuses on improving the body's healing mechanism to treat the cause of the disease. Acne is a skin condition that results in pimples on the face or other areas of the body. Homeopathic treatments are based on the premise of removing the cause of the disease rather than just curing the symptoms.
Homeopathic remedies are prescribed after a thorough analysis of your medical history, emotional and physical constitution. All Homeopathic medicines are based on achieving potency of the substance, which is done by diluting it with water and alcohol. In case of acne, this treatment controls the secretion of oil by the skin, removes acne related scars and eliminates underlying conditions such as hormonal imbalance that causes acne.
Various Homeopathic remedies to treat acne are:
Sanguinaria: It is a very effective remedy for treating acne in women who have problems in their periods. It is also used in acne treatment in women who suffer from sexual problems.
Silica: This treatment enhances the immune system of the body so that acne formation in the body is reduced. This is a common treatment for people who have recurrent bouts of acne.
Calcariasulphuricum: This treatment is recommended for people who regularly have large pimples filled with pus. The person tends to be easily affected by heat.
Dulcamara: It is used in treating acne as well as scars left by acne. It is usually recommended for acne that occurs due to climate changes.
Natrum Muriaticum: This treatment is made from common salt and is used to treat acne that results from menstrual irregularities and other hormonal disturbances. It is also used for treating oily skin and other rashes which result from it.
Arctium lappa: It is a Homeopathic remedy for treating symptoms of acne and its scars.

MBBS Bachelor of Medicine and Bachelor of Surgery, MD - Dermatology
Sensitive skin can make life miserable. Factors such as environmental and climatic changes, certain beauty products and medications can affect individuals with sensitive skin. There may be skin inflammation, irritation, rashes, redness, dryness and flakiness. The extent of the sensitive reaction can vary from one individual to another. In many cases, it has been observed that sensitive skin appears to be thinner than the normal skin.
Thus, people with such delicate skin type need to be extra careful. Do not try self medication. It will make things worse. Always seek an expert advice. A dermatologist knows what is best for your skin.

People with sensitive skin need to follow some basic skin care regimes:
1. It is very important to keep a sensitive skin hydrated and moisturised all the time. A dehydrated skin not only appears tighter, but also results in extreme skin dryness and irritation. Drink at least 6-8 glasses of water daily. It is very important to flush out the toxins and maintain the alkaline skin pH. Avoid taking very hot water or ice baths. The extreme temperatures will do your skin more harm than good. A warm water bath is an excellent option. Apply generous amounts of moisturiser, whenever your skin feels dry and itchy.
2. It is best to avoid products that are harsh on your skin. Consult a dermatologist before using products containing alpha hydroxyl acids. These are strong acids and their application can lead to skin irritation and rashes. It is a healthy practice to keep your skin clean. However, not all soaps are suitable for sensitive skin. Soaps (strong alkali) are a big no. It is best to use a medicated soap, specially formulated for sensitive skin. To cleanse your face, use a mild (soap free) face wash or a cleanser.
3. For people with sensitive skin, it is best not to experiment with the skin care products. Play it safe, stick to the brands you have been using for long. Certain beauty products are strongly fragranced. These can trigger severe skin and allergic reactions. Lanolin, artificial mineral oil and alcohol containing products are no better. It is best to use natural and herbal skin care products.
4. Do not use cosmetics and beauty products beyond a certain period of time. Face powders, silicone based foundations, sunscreen (titanium oxide or zinc oxide based) are best for sensitive skin. These products are known to be less harsh and thus have little or no side effects.
5. Before using any products, know the ingredients and chemicals that goes into its manufacture.

1
person found this helpful
Dermabrasion is a procedure where a brush made up of wire or a rough edged diamond wheel is used on the skin to remove the upper layer from the skin. The rotation of the brush causes the upper layer of the skin to come off and may cause bleeding. The skin that comes off is replaced with new skin.
Why it is done -
1. The procedure may be used to treat various surgical scars.
2. Usually this procedure is used to get rid of acne scars.
3. The procedure is used to treat various superficial growths that occur on the skin such as small cysts.
4. It may also be used to treat wrinkles around the mouth.
Procedure -
The area where the procedure is carried out is marked and then cleaned properly. Local anesthetics are used to numb the skin followed by application of ice pack for about half an hour. If the preceding procedures do not harden the skin enough, then a freezing spray may be used to firm up the skin. Gauze may be used to restrict the bleeding which results from the procedure. The area is then cleaned and ointment is applied.
Post-surgery -
The depth and size of the procedure determines how much time the recovery process will take. For example - a small patch of skin will take little time to heal compared to a full face dermabrasion. It usually takes 6-7 days for the skin to regrow, which is pink in color. The color tends to fade away in 2-3 months. Usually patients do not suffer from pain, but if you do have some pain then you can take pain relievers. Corticosteroids may be used to treat swellings, if any.
You need to follow certain precautionary measures after the surgery -
1. Regular cleaning of the skin to avoid various infections of the skin.
2. Regular changing of the dressing and the ointment to speed up the healing process.
3. Sun exposure needs to be avoided as the new skin is prone to damage. You may use sunscreen to protect yourself from the sun's rays.
Acne or pimples is most commonly seen in teenagers and young adults, just around the time the body is undergoing hormonal adjustments. Thus, acne is not simply just a skin problem, but often an indication of internal bodily disturbances. Of course, there are other combination of aggravating factors at play, like genetics, active sebaceous glands and bacterial organisms that reside within the sebaceous glands.
An otherwise easily treatable condition, acne can result in permanent scars if left untreated, often resulting in low self-esteem, social isolation, depression and even suicidal ideation.
The skin acts as a window to internal disorders and many individuals with acne are found to have internal hormonal problems like polycystic ovary syndromes or insulin resistance syndromes. Females can have associated excessive hair on the chin, hair loss on the scalp, weight gain, menstrual abnormality and infertility.
Diet does not have a major role in causing acne but cutting down on foods with high sugar content and milk may be useful.
Certain medications and creams containing steroids can precipitate an outbreak of acne.
Heavy and greasy cosmetics will aggravate acne.
Special soaps, face washes, lotions, and so-called unscientific blood purifiers are of little help.
Acne scars are repaired with newer dermatological technologies and techniques.
Just like with any other medical condition, each individual is different and will require a unique investigation and treatment plan. This is based on many factors like other current medical conditions, climate, age, sex, skin type and variety of acne.
3
people found this helpful
You are suffering from hormonal changes causing Androgenetic alopecia causing hair fall. It's completely stoppable even regrowth of hair is possible with certain medications without any side effects. Treatment depends on the grade of hair loss. So, it's a must for diagnosing which grade, you are in for an effective treatment. Please send photos of your head, by direct online consultation for accurate diagnosis and proper treatment.
2
people found this helpful
View All Feed
Near By Clinics