About
Our medical care facility offers treatments from the best doctors in the field of Cardiologist, Diabetologist, General Physician.Our goal is to offer our patients, and all our community t...
...more
Our medical care facility offers treatments from the best doctors in the field of Cardiologist, Diabetologist, General Physician.Our goal is to offer our patients, and all our community the most affordable, trustworthy and professional service to ensure your best health.
More about AATMAN HOSPITAL
AATMAN HOSPITAL is known for housing experienced General Physicians. Dr. Chintan B. Patel, a well-reputed General Physician, practices in Ahmedabad. Visit this medical health centre for General Physicians recommended by 68 patients.
Timings
Location
No.5, Anveshan Society, Opposite Bopal Gam BRTS Stand, Bopal - Ghuma Road, Bopal
Bopal
Ahmedabad,
Gujarat
-
380058

Get Directions
Doctor in AATMAN HOSPITAL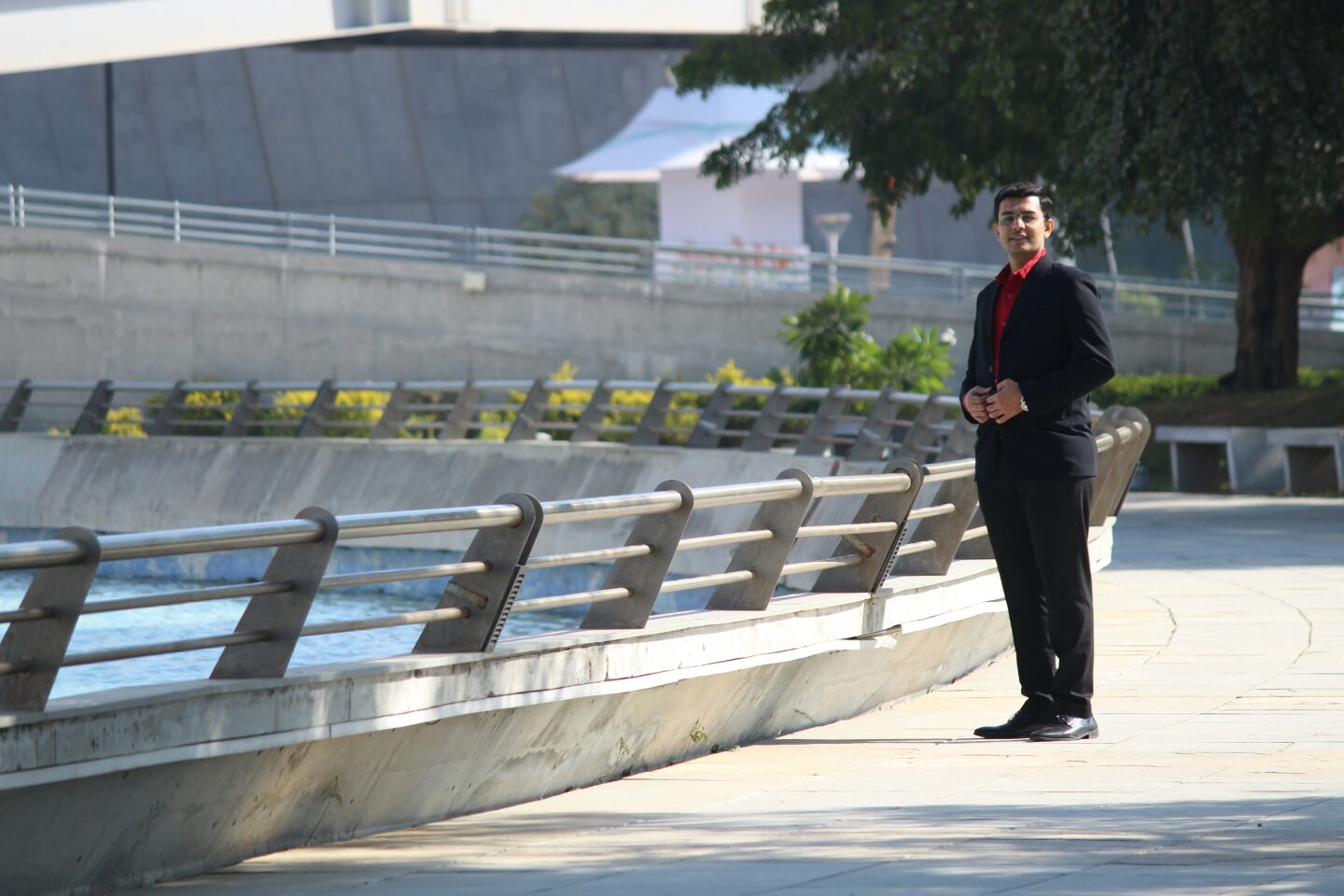 DNB Family Medicine, MBBS
General Physician
Book appointment and get ₹125 LybrateCash (Lybrate Wallet) after your visit
Health Packages
Services
Submit Feedback
Submit a review for AATMAN HOSPITAL
Your feedback matters!
Write a Review
AATMAN HOSPITAL Reviews
Love Sureshkumar Thakker
Apr 25, 2019
He heard what I have experience in past (medicine and doctors experience). He does few reports and based on that and my routine give me diet chart and medicine. He provides his availability time each week in advance. So I know when can I contact him if needed.
Nikunj Shah
Apr 22, 2019
Nikunj Shah I was suffering from N1 H1 in critical stage, Dr. Chintan Patel had promptly given me timely treatment and I got new life, Thanks to Dr. Chintan Patel, Now he shall be my family Doctor.
Kaushik Movaliya
Apr 23, 2019
Every day I am very much thankful to god to have Dr. Chintan in my life. The treatment and the level of care they provided to my mother, was appreciable.Thank You sir
Sayra Baloch
Apr 23, 2019
Well done it's really true i experienced that things last 6 months treatment you do such nice work and corporate very well thank u dr.chintan for your kind support
Birva Pandya
May 1, 2019
Quick and accurate diagnosis with effective treatment. Humble and nice nature...listens patients carefully and gives you a prompt and prior appointments.
Vidhi Patel
Apr 24, 2019
Best doctor I have seen , diagnostic skill , Treatment all well. My blood sugar & blood pressure both controlled after starting treatment.
Pallavi Pandey
Apr 25, 2019
An experienced and knowledgeable men with fantastic diagnosis and proper medication, a thumbs up for him
Rakesh Patel
Apr 25, 2019
Minor changes in lifestyle, with minimum medicine, I got excellent result, thanks doctor
Nikhil Patel
Apr 22, 2019
Prompt & prompt diagnosed, treatment relives my complaint immediately
Ashok
Apr 25, 2019
Best doctor Immediate diagnosis , immediate treatment
Mom
Apr 27, 2019
Early diagnosis , Best treatment
Vrunda Shah
Apr 22, 2019
Nice person.. Good knowledge.
Sureshmslaviya
Apr 23, 2019
Symptoms identify immediately
Dipali Trivedi
Apr 22, 2019
Excellent work. Nice person.
Paras Patel
Apr 22, 2019
very good diagnostic skill.
Amit Singh
Apr 26, 2019
Good, cooperative
Mayank
Apr 22, 2019
Good experience
Jignesh Parekh
Apr 22, 2019
Excellent work
Vidisha
Apr 23, 2019
Nice doc
AATMAN HOSPITAL Feeds
Thalassaemia is one of the most difficult hereditary diseases to live with. Even though there is no cure, parents can prevent their child from being born with this terrible disease if they are careful.
However, preventing the spread of disease in the world has proven difficult due to the lack of proper awareness about the condition. This is why the World Health Organization established May 8th as World Thalassaemia Day.
Importance of World Thalassaemia Day
8th May is dedicated to past and present Thalassaemia patients in the world, who are surviving with the condition. It is also a day when the medical organizations around the world come together to plan and raise awareness about the disease. Camps are set up in various cities and villages to educate people about the dangers of Thalassaemia and teach them about prevention measures of it. On World Thalassaemia Day, hospitals and clinics promote pre-marriage genetic testing that can help prevent hereditary conditions in the family. In India alone, 7,000-10,000 children are born with this disorder every year.
Aside from spreading awareness, there are other important reasons for celebrating World Thalassaemia Day. These include -
1. To motivate healthy people in the world to donate blood regularly in order to reduce the suffering of patients of Thalassaemia
2. Motivating doctors to take care of the special needs of such patients
3. Motivating people suffering from the disease to undergo treatment, as soon as they can, to reduce complications
4. To motivate the government of various countries around the world to build better health care facilities for people suffering from Thalassaemia
5. To reduce Thalassaemia related deaths around the globe
Causes and types of Thalassaemia
Thalassaemia is a hereditary condition, passed on from parents to their children. The condition results in improper and insufficient red blood cell and haemoglobin formation. This causes anaemia in the body.
There are two main types of Thalassemia -
1. Alpha-thalassemia- In this type, up to four genes are involved. Two genes are passed down to you from each parent. In case of a single mutated gene, you will not suffer from the condition, but you become a carrier. In the case of two mutated genes, the symptoms of the disease will be mild. In the case of three mutated genes, the symptoms will be severe. Most children with four mutated genes are stillborn, while a few may survive for a short period after birth.
2. Thalassaemia minor- Two genes determine whether an offspring will suffer from thalassaemia minor or not. If one of these two genes is mutated, the child will have mild symptoms of the disease. If both the genes are affected, the child will be healthy at birth but will develop severe thalassaemia within the first two years of life.
Treatment for Thalassaemia
Treatment varies depending on the severity of the disease that affects you. For instance, people with mild Thalassaemia do not require frequent treatment. For these people, blood transfusion is necessary after surgery or childbirth.
On the other hand, people suffering from severe Thalassaemia rely on frequent blood transfusions. In a small number of cases, if you are able to find a proper donor, you can also take advantage of stem cell transplant to treat Thalassaemia. After such surgery, you no longer need blood transfusions for the rest of your life. Therefore, prevention and genetic testing before conceiving is the best way to combat Thalassaemia in the long run.
5440
people found this helpful
The neck is one of the most important parts of the human body, as it connects the head with the rest of the body and renders precious mobility to the former. The neck consists of a number of vertebrae that start from the skull and end in the upper torso. There are also cervical discs that can absorb shock and allow motion along with the bones, ligaments and muscles that render support. Injuries, anomalies, inflammation and other causes may lead to neck pain which can cause severe problems if not treated properly and on time.
Read on to know more about the causes of neck pain.
Muscle Tension and Strain: If you sit at a desk and work for too long without changing your position often enough, then the discomfort will gradually lead to chronic pain and inflammation due to the poor posture. Also, maintaining a poor posture while sitting, standing and walking can all lead to this kind of pain. The muscles of the neck can also suffer strain due to neck jerks during gym sessions of exercising. Also, if you sleep with your neck in a bad position, this can lead to neck and shoulder pain which can last for several days.
Injury: The neck is a sensitive and delicate area that we take for granted many times. This part of the body is most susceptible to injuries which can be caused due to falls, car accidents, sports and other such occasions where the muscles, as well as the ligaments of the neck, may be forced out of their normal range, leaving the body in acute and severe pain. A fracture of the cervical vertebrae or the neck bones can also lead to neck pain which can take several weeks and months to get fully repaired. Sudden jerking of the head can also cause neck pain and neck injury. This motion is known as a 'whiplash'.
Heart Attack: Did you know that a heart attack can also give you neck pain? That's right neck pain is one of the symptoms of a heart attack along with excessive sweating, nausea, pain in the arm and the jawline, as well as shallow breathing and shortness of breath. If you do experience such symptoms along with sudden neck pain, then you will need to call the emergency unit of the hospital or a doctor immediately.
Meningitis: This condition refers to the inflammation of the thin tissue surrounding the spinal cord as well as the brain. Headaches and a stiff neck are the most common and persistent symptoms of this condition. This can also turn out to be a fatality if it is not treated on time.
3132
people found this helpful
For adults, the total intake of the body should be 4-5 liters/day, frequently drink water as much as possible to prevent dehydration.
You are losing your body water in sweating & hot temperature so to balance it drink as much as possible, except cardio & renal patients.
1
person found this helpful
Nothing to worry just take cap evion 400 30 tablet 1 dayly plus change in life style reduce weight reduce fat consumption.
1
person found this helpful
Please do Total Liver Function Tests, Do USG Abdomen KUB, Total Renal Function Tests, Urine R/M, If not found any couse then do CT abdomen with contrast.
Yes, you Sweat normally, don't be over anxious, please drink more & more fluid, you should drink 3 lit/day. Consult me after a week.