About
We like to think that we are an extraordinary practice that is all about you - your potential, your comfort, your health, and your individuality. You are important to us and we strive to ...
...more
We like to think that we are an extraordinary practice that is all about you - your potential, your comfort, your health, and your individuality. You are important to us and we strive to help you in every and any way that we can.
More about Aadhya Women's & Kidney Hospital
Aadhya Women's & Kidney Hospital is known for housing experienced Nephrologists. Dr. Mahendra Mulani, a well-reputed Nephrologist, practices in Ahmedabad. Visit this medical health centre for Nephrologists recommended by 56 patients.
Timings
Location
A/2, Ila Society, Opposite Anjana Society, India Colony , Bapunagar
India Colony
Ahmedabad,
Gujarat
-
380024

Get Directions
Photos (2)


Doctors in Aadhya Women's & Kidney Hospital

MBBS Bachelor of Medicine and Bachelor of Surgery, MD - General Medicine, DM - Nephrology
Nephrologist
Book appointment and get ₹125 LybrateCash (Lybrate Wallet) after your visit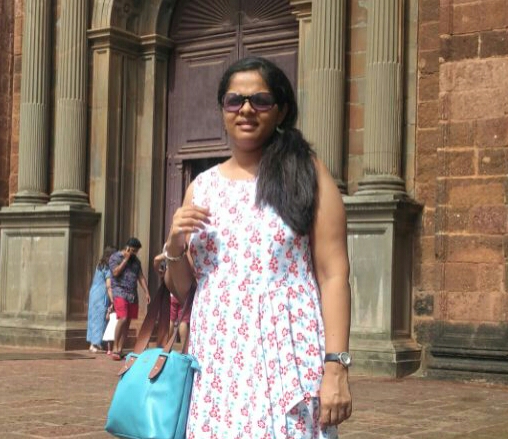 MBBS, MS - Obstetrics and Gynaecology
Gynaecologist
Book appointment and get ₹125 LybrateCash (Lybrate Wallet) after your visit
Services
Submit Feedback
Submit a review for Aadhya Women's & Kidney Hospital
Your feedback matters!
Write a Review
Patient Review Highlights
"Professional"
1 review
"Prompt"
2 reviews
"Well-reasoned"
5 reviews
"Helped me impr..."
2 reviews
"Nurturing"
2 reviews
"Thorough"
3 reviews
"Practical"
3 reviews
"knowledgeable"
20 reviews
"Sensible"
2 reviews
"Caring"
2 reviews
"Very helpful"
27 reviews
"Inspiring"
1 review
Reviews
Harshadrai Mehta
Jun 4, 2017
I found the answers provided by the Dr. Mahendra Mulani to be very helpful, knowledgeable, thorough, sensible and practical. Thanks a bunch
Bhuwan Mohan Sharma
Aug 13, 2017
I found the answers provided by the Dr. Mahendra Mulani to be knowledgeable. Information is useful for all.
Verified
May 27, 2017
Dr Mahendra Mulani's diagnostic accuracy and treatment protocols were re upto the mark
Verified
Jul 2, 2017
Sir Nature is Good....We were meet at shivalik hospital.
Dhiren
May 27, 2017
Very Good Doctor and his co-operation and nice behaviour
Neha Dudhat
Jul 17, 2017
I get recovery in short time, best doctor
Verified
May 27, 2017
Excellent
Verified
May 27, 2017
Very good
Feed
While pregnancy is not a pathological condition, it is a happy time that can be marred by various conditions. Debilitating morning or all day sickness, which is usually characterised by nausea, reflux in the gastro esophageal band, heartburn and acidity. This can also turn into vomiting and lead to complications if it does not stop. Persistent, almost daily vomiting can be termed as excessive vomiting in pregnancy, and this is known as Hyperemesis Gravidarum in medical terms. Let us find out more about this condition.

Routine: Hyperemesis Gravidarum usually strikes as a matter of routine at a set time everyday where the patient will either be in unappetising company of acute and painful acidity and nausea, or will also be vomiting.

Severity: The severity of the condition usually decreases as the patient's pregnancy progresses. Usually, this condition strikes around the fourth or fifth week of pregnancy, before becoming better towards the middle of the second trimester. There are cases, though, where it continues to be just as severe till the very end of the pregnancy.

When to take Action: The patient may have to be hospitalised in case too much vomiting takes place, so as to prevent excess loss of water and salt from the body, and resultant weakness which may affect the growth of the foetus. Also, it is best to call the doctor when you have experienced fainting and dizzy spells.

Causes: Hyperemesis Gravidarum or excessive vomiting during pregnancy cannot be attributed to any specific or single cause. Usually, it is known to be a genetic condition passed down by mothers to their daughters. But in most cases, doctors believe that the condition is due to hormonal changes where an increase in the HCG hormone, or Human Chronic Gonadotropin hormone level during pregnancy may lead to a variety of symptoms such as morning sickness or excessive vomiting. This hormone is known to be at its peak during pregnancy.

Risk Factors: It has mostly been seen that women who are carrying twins are at risk of suffering from this condition. Also, women who have suffered from chronic motion sickness in the past report excessive vomiting during pregnancy.

Treatment:
The best way to treat this issue is to prevent too much of nausea and vomiting with the help of a bland diet that does not have heavy to digest ingredients. Also, it is best to take small and frequent meals.

Working your way around excessive vomiting during pregnancy is a matter of ensuring that you take rest, fluids and other precautions.
3
people found this helpful
During the natural course of events, a women's body starts its reproductive phase with menarche and at about 50 years of age, attains menopause. This is when the reproductive function ceases and the ovaries stop producing the hormone estrogen and progesterone. In some cases, for various reasons including medical, the ovaries stop functioning earlier, and this is medically termed early or premature menopause. Menopause that occurs before 40 years of age is termed premature menopause; it is due to primary ovarian insufficiency and occurs in 1% of the women. If it occurs between 45 to 50 years, it is termed early menopause.
Causes: Normal ageing, family history, genetic disorders, autoimmune disorders, toxins, and surgery are some reasons that could lead to premature menopause.
Effects: Estrogen and progesterone have a lot of beneficial effects on a women's body. Reduction in their levels leads to some of the below changes:
- Emotional changes like mood swings, irritability, and in some cases depression, especially in premature menopause.
- Irregular cycles before complete cessation of the menstrual cycles.
- General mucosal dryness leading to vaginal dryness, dry skin, dry eyes.
- There also would be urinary incontinence and reduced sex drive due to reduced hormone levels.
- For women who still would want to have children, infertility would be a big cause for concern. This could lead to other emotional issues, worsening the depression.
- Osteoporosis - Bones lose their density and get weak and are more prone to fracture.
- Cardiovascular health - Post menopause, women are more prone to heart attacks and stroke. Though not fully proven, this is believed to be true as the good role that estrogen plays on blood vessels is negated with menopause.
- Accelerated ageing - Menopause leads to accelerated damage of genetic structures, thereby leading to faster ageing. This also leaves a feeling in the women of being less attractive and less desirable.
There is also a good news, that after menopause women are at lesser risk of cancer - especially breast and ovarian.
It is not easy for women to handle premature menopause. The body undergoes some changes much earlier than expected, and it requires a lot of support and caring and comforting to come to terms with it - especially if associated with infertility or chemotherapy for cancer. Emotional issues of not being able to have children and feeling less attractive require frank talks to boost the person's confidence and increase self-worthiness.
It is easier said than done, but one of the key ways to handle premature menopause is an open discussion.
2594
people found this helpful
Sexually transmitted diseases can often be shortened to STDs. STDs often do not show any symptoms. It is possible that you may have had a disease such as chlamydia and not even known you had it. However, it is crucial that you get yourself tested as soon as possible so that the sexually transmitted disease can be treated in the best way possible. Since there are many sexually transmitted diseases and they all have different symptoms and treatment, here are the symptoms and treatment for the most common ones:
HPV
HPV stands for human pappilovirus and it may display no symptoms whatsoever that you have the disease. However, when you do get symptoms, you will get symptoms such as genital warts, infection of the throat and mouth as well as cervical cancer, penile cancer and various other cancers. The treatment for HPV is to take a vaccine; as if you have not been vaccinated, it is hard to cure.
Chlamydia
Chlamydia is a common sexually transmitted disease, however only 25% of women and about 50% of men show any symptoms of it whatsoever. However, the most common symptoms when they do appear is a discharge from the vagina or penis which is not regular and it may even cause a painful or burning sensation. Since this is a bacterial disease, it can pretty easily be treated with antibiotics.
Gonorrhea
Gonorrhea is yet another common sexually transmitted disease. It usually occurs along with chlamydia. The symptoms and treatment for gonorrhea are also extremely similar to chlamydia.
Syphilis
Syphilis is another common sexually transmitted disease. However, it is a little hard to treat because the symptoms appear in stages. In the first stage, there is only one main bump on the body. This bump may look like a cut, a sore or even an ingrown hair. In the second stage, this bump becomes a rash which goes all over your body and it may develop sores in your mouth, vagina or anus. Symptoms usually completely disappear in the third stage. However, if there is a fourth stage then brain or organ damage may occur. Antibiotics are used to treat syphilis as well.
2319
people found this helpful

MBBS Bachelor of Medicine and Bachelor of Surgery, MD - General Medicine, DM - Nephrology
High protein diet for dialysis patient. Patient is already on dialysis so eGFR is <10 ml/ min. Fluid restriction as per weight gain.
3
people found this helpful

MBBS Bachelor of Medicine and Bachelor of Surgery, MD - General Medicine, DM - Nephrology
You have to take immunosuppressive drugs for life time. Doses may very as time passes. your old kidney failed for this life. It will not start working in future.
7
people found this helpful

MBBS Bachelor of Medicine and Bachelor of Surgery, MD - General Medicine, DM - Nephrology
Acute kidney failure is the kidney's inability to filter waste from the blood. As soon as the kidney loses the filtering ability, a humungous amount of body waste gets accumulated in the kidney and the chemical makeup of the body goes out of balance. Kidney or renal failure can progress tremendously from hours to days. This is a condition that is mostly witnessed in critical patients who are already hospitalized. This condition can prove to be fatal but can be reversed with treatment and medication. Here is a list of things one should do whilst suffer from kidney failure:
Lifestyle and dietary adjustments
During the phase of recovery, the medical team might assist a patient to go a special diet and limit the activity of the kidney so that they get the required time to heal. A nephrologist often routes this cases to a dietician or carefully analyses the present diet to lock up on the diet required for a speedy recovery:
Lower amount of potassium in food: Food with low potassium content is often recommended by the doctor. It ensures that kidney does not stress itself. Foods to avoid include spinach, bananas, oranges, tomato and potato. Some of the foods that need to be included in the diet are cabbage, strawberries, apples and grapes. Furthermore, food must be consumed in small quantities but in multiple servings.
Limit the amount of phosphorus in food: Phosphorus is found in abundant quantities in food items such as peanut butter, milk, dried beans, cheese and nuts. Along with skin itchiness, phosphorus can weaken the bone as well. A dietitian might share special instructions on how to cut down the amount of phosphorus and the substitute food to counter the effect of the above-mentioned ones.

Avoid salty products:
It is extremely necessary to cut down food items that contain an excess amount of salt in it. Food products such as the canned soup, frozen dinner, and fast food are the major culprits in worsening the condition. Processed meats and cheese are equally bad.
Preventive measures to avoid kidney failure:
OTC pain medications: It is necessary to check the label of over the counter pain medications. Consumption of too many OTC medications can result in kidney failure. A pre-existing kidney condition can further aggravate this condition.
A healthy lifestyle: A sensible lifestyle with simple diet can do wonders for a kidney to be healthy in the long-term. Some of the other things to keep in mind include doing regular exercise, refrain from alcohol or drug abuse and remain active throughout the day.
Consult a doctor: Even a hint of a kidney problem should be discussed with a doctor to ensure that even the smallest of problems can be addressed at the earliest.
In case you have a concern or query you can always consult an expert & get answers to your questions!
2261
people found this helpful

MBBS Bachelor of Medicine and Bachelor of Surgery, MD - General Medicine, DM - Nephrology
Kidney cancer or renal cancer is when kidney cells grow uncontrollably and form a tumour. Kidney cancer often begins in the tubules (tiny tubes in the kidneys). The prognosis may depend on the stage of the kidney cancer.
Different Stages of Kidney Cancer
The TNM system helps to categorize each stage of the kidney cancer.
Tumour (T) – Describes the size and location of the tumour.
Node (N) – Describes the spread of cancer to lymph nodes.
Metastatis (M) – Describes the spread of cancer to other body parts.
These results combined with the five stages (0 and 1 to 4) can help to identify the right treatment option for every patient. Zero stage describes no cancer presence. For instance –
Stage 1 – Here the tumour is confined to kidneys and its size is smaller than 7 centimetres. (T1 or T1, N0, M0)
Stage 2 – Here the tumour is confined to kidneys and its size is more than 7 centimetres. (T2)
Stage 3 – Here the tumour is in kidneys or blood vessels or fatty tissues but also a lymph node; cancer spreads to major veins but doesn't extend beyond renal or Gerota's fascia (connective tissues surrounding adrenal glands and kidneys). (T3)
Stage 4 – Here the cancer is in the fatty tissues surrounding kidneys and adjacent lymph nodes; has spread to other nearby organs and beyond renal fascia. (T4)

Treatment and management of kidney cancer
Once your doctor has determined the staging of your kidney cancer, a treatment plan can be formulated for you.
Surgery

Simple nephrectomy removes the affected kidney.
Radical nephrectomy is a common surgery for kidney cancer. It removes all affected parts such as the kidneys, adrenal gland, lymph nodes and surrounding tissues.
Partial nephrectomy is for small tumours and removes the kidneys and the surrounding tissues.

Interventional radiology: This is a surgery aided by real-time images. An advanced surgery using a nano knife is minimally-invasive and is effective for inoperable kidney tumours.
Targeted therapy: Drugs target specific tumour cells and destroy them.
Immunotherapy: Used for kidney cancer that has spread to other organs, this therapy may use different types of drugs to either help immune cells find cancer growth or regulate the immune system activity to stop or slow cancer growth.
Arterial embolization: It is a procedure to stop blood supply to the kidney tumour, in order to shrink it in size prior to surgery.
Cryotherapy: This procedure involves using extreme cold to kill cancer cells.
Chemotherapy is not very effective for treating kidney cancer. Talk to your doctor about all possible treatment options for your cancer. You can lower your risk of kidney cancer by eating healthy, maintaining your ideal body weight and managing your blood pressure. In case you have a concern or query you can always consult an expert & get answers to your questions!
2233
people found this helpful

MBBS Bachelor of Medicine and Bachelor of Surgery, MD - General Medicine, DM - Nephrology
Kidney stones are salt and mineral deposits that accumulate inside the kidneys. Your treatment may depend on the severity of your condition; ranging from medications to surgery. Once you have had kidney stones, there is an increased chance of you experiencing the problem again. Preventive measures can help in reducing your risk of kidney stones.
Prevention of kidney stones
Medical recommendations about preventive measures can help you keep kidney stones at bay. Here are top tips to prevent recurring kidney stones.
Hydrate Well: Drinking sufficient water is an extremely important kidney stone preventive measure. The amount of urine your body produces depends on your consumption of water and other liquids. If you exercise quite often or live in a place with hot or arid climate, you may further need to increase your water intake. Ideally drink enough water for your body to produce 2 to 2.5 litres of urine every day. You can also include lemon juice mixed with water or fresh orange juice in your diet. These juices contain citrate, which can prevent formation of kidney stones.
Take Dietary Precautions: Altering your diet may be necessary to prevent recurring kidney stones.

Oxalate is a naturally-occurring compound in foods, which may bind with calcium to form kidney stones. To prevent kidney stones, you may need to stop or limit intake of foods high in oxalate, such as beets, soy products, spinach, sweet potatoes, rhubarb, peanuts etc.
However, you don't need to cut calcium from your diet. In fact, if you eat calcium and oxalate foods at the same time, you can further reduce your risk of kidney stones. Calcium binds with oxalate inside the digestive track, thereby, lowering the chances of kidney stone formation. Though use calcium supplements only as per your doctor's recommendations.
Reduce your intake of salt. Excessive salt can increase the amount of calcium in urine and form kidney stones.
Eat animal protein in moderation as meat is acidic in nature, as to much uric acid in urine can cause both uric acid stones and calcium oxalate ones.
Foods and drinks high in sugar can also increase uric acid in urine. So, it is better to limit their intake if you have a history of kidney stones.

Take Medications: If you are a kidney stone patient, you also need to take medications to prevent recurrence of the problem. Without medicine use, the risk of kidney stones in patients may increase.
Once you have had kidney stones, you need to take caution for life. Without proper medicines and diet precautions, not only you increase your risk of kidney stones but also of other kidney diseases. Heed the recommendations of your doctor or consult with a good nephrologist. In case you have a concern or query you can always consult an expert & get answers to your questions!
1912
people found this helpful

MBBS Bachelor of Medicine and Bachelor of Surgery, MD - General Medicine, DM - Nephrology
Kidney stones have become a very common disease affecting millions of people worldwide. Kidney stones can be extremely painful. However, with advancements in medical science, this condition can be easily treated. So, you can put an end to all the angst and worry.
When we talk about stones, the first question that comes to the mind is, how can a stone form in one's kidneys?
Kidney stones are formed when the minerals and salt in the fluid get deposited in the kidneys. Incidentally, kidney stones form twice as often in men as women and once you get a stone, you are at 50 % risk of getting another one.

Classification of kidney stones
Kidney stones are categorized into calcium containing or calcareous stones and non-calcareous stones.
Why do they form? the
You will be surprised but causal factor for most kidney stones is a nano-bacterial disease like a Helicobacter pylori infection along with peptic ulcer disease. This bacteria forms a calcium phosphate shell and around this further crystallization occurs mostly due to what we eat and a few other issues like Cystinuria and hyperoxaluria about which we are going to be talking in some detail.
Hyperoxaluria
Hyperoxaluria is defined as excretion of oxalate in excess of 45 mg/day in the urine.
This is a disorder when you have too much oxalate in your urine.
Oxalate is a natural chemical in your body, and you can also ingest it via food like beets, rhubarb, spinach, chocolate, nuts, tea, wheat bran, strawberries, and soya foods.
Actually, there is no known need for oxalate by the human body and it is normally eliminated as waste through the kidneys.
But too much oxalate in your urine can cause serious problems like kidney stones. These stones form when the excess oxalate binds with calcium in the urine to form kidney stones.
Apart from your diet, Hyperoxaluria can also be caused due to an intestinal disease like Crohn's, an inherited disorder and surgeries that cause an Ileal bypass or a short bowel syndrome, low calcium intake and other such factors.
Sometimes hyperoxaluria may result from changes in the way kidneys handle normal amounts of body oxalate.
Hyperoxaluria is found in about 20 percent of individuals with kidney stones and quick diagnosis and treatment of hyperoxaluria is important to the long-term health of your kidneys.
Cystinuria
Cystinuria is an inherited or genetic disorder that causes stones made of the amino acid cystine in your kidneys, bladder, and ureters.
The first symptoms typically occur in young adults in their 20s and 30s and they continue life-long.
Cystinuria has to be managed and treated properly otherwise it can be very painful and can have serious consequences which can damage your kidneys.
It causes frequent stone formation which causes blockages in the kidneys and you may need repeated surgical procedures to get rid of them and this can impact kidney function over time.
In case you have a concern or query you can always consult an expert & get answers to your questions!
1792
people found this helpful

MBBS Bachelor of Medicine and Bachelor of Surgery, MD - General Medicine, DM - Nephrology
Alport Syndrome, first detected by Dr. A. Cecil Alport and named after him is a rare inherited disease. It affects the kidney and also the inner cochlea or ear and the eyes. Passed down through families, it is caused by genetic mutations that affect the type IV collagen family of proteins. Collagen is an important tissue that forms the basement structure of the kidney, inner ear and eye.

Types of Alport syndrome
X-Linked Alport Syndrome: A most common form of Alport Syndrome, boys who are affected with this type tend to develop serious complications and kidney failure.
Autosomal recessive Alport syndrome (ARAS): When both the parents carry the abnormal gene and pass it down to their offspring, this type of syndrome is caused. If affects the male and female with equal severity.
Autosomal dominant Alport syndrome (ADAS): This happens when the child inherits the abnormal gene from one of the parents. Only one copy is needed to cause a mutation.

Signs and symptoms of Alport syndrome
With all types of Alport Syndrome, the tiny blood vessels of the kidney called glomeruli are damaged and the kidney will be unable to filter the toxins from the body. The most common symptoms include:
Diagnosis
The following tests and examinations can be performed to assess the condition and type of Alport Syndrome:
1. Urine test – It helps in finding the presence of blood or protein in your urine
2. Glomerular Filtration Rate – The blood work assesses the levels of waste and protein in your blood
3. Kidney Biopsy – A tiny piece of kidney is removed with special needle and analyzed
4. Hearing Test – It checks, if hearing is affected
5. Vision Test – This is conducted to check any abnormalities in vision
6. Genetic Test – It determines the type of Alport syndrome and confirm the diagnosis

Treatment
There is no specific treatment for Alport Syndrome. However, treatment aims to relieve the symptoms and slow the progression of kidney disease.
Medications to control high blood pressure
Diuretics or water pills
Kidney transplantation if patient is progressing towards kidney failure
Medications to slow down the onset of kidney damage

Awareness of family history of this disorder will help in detecting Alport Syndrome at an early stage and also help you take the right steps to prevent any further complications. Seek medical attention and contact a nephrologist immediately if you have a family history of this disease.
1823
people found this helpful
View All Feed
Near By Clinics

4.6
(

169

ratings)
India Colony, Ahmedabad,
Ahmedabad
View Clinic