About
It is important to us that you feel comfortable while visiting our office. To achieve this goal, we have staffed our office with caring people who will answer your questions and help you ...
...more
It is important to us that you feel comfortable while visiting our office. To achieve this goal, we have staffed our office with caring people who will answer your questions and help you understand your treatments.
More about Diabetes Care Center
Diabetes Care Center is known for housing experienced Endocrinologists. Dr. Pankaj Gupta, a well-reputed Endocrinologist, practices in Agra. Visit this medical health centre for Endocrinologists recommended by 60 patients.
Timings
Location
Subhash Nagar. Landmark: Near Subhash Nagar X-ing, Agra
Agra,
Uttar Pradesh
-
282010

Get Directions
Doctor in Diabetes Care Center
₹500 online
10:00 AM - 01:30 PM
06:00 PM - 09:00 PM
07:00 AM - 07:30 AM
Services
Submit Feedback
Submit a review for Diabetes Care Center
Your feedback matters!
Write a Review
Reviews
Verified
May 2, 2018
Doctor is very good in knowledge. He explains very well and gives satisfactory solution.
Feed
Nothing posted by this doctor yet. Here are some posts by similar doctors.
You need to take medicine. Along with medicines do this do life style changes like. Maintain active life style. Exercise regularly. Avoid fast foods n fried foods. Take a lot of green vegetables n fruit. Get some much-needed stress relief-- by doing, yoga, meditation etc. Establishing a sleep schedule and sticking to it helps. Go to bed and wake up at the same time every day—including weekends. In general, the sweet spot for sleep is between 7 and 9 hours. Drink a lot of water.
1
person found this helpful
Is your blood sugar n bp under control try these exercises to help relieve your pain 1. Arm-across-chest stretch – hold your right hand out in front of you, keeping it near your waist. Reach your left hand behind your elbow, pulling your right arm to the left and across your chest. If you feel pain in your shoulder, lower your arm until the pain subsides. The goal is to be able to pull your right arm across your chest without feeling any pain. Hold for 30-60 seconds then relax and repeat with your left arm. Repeat 3-5 times. 2. Neck release – sit up straight then slowly bring your chin toward your chest until you feel the stretch in the back of your neck. Try leaning your head to the left to stretch your right shoulder or leaning your head to the right to stretch your left shoulder. Hold the stretches up to one minute in each direction, breathing deeply as you concentrate on relaxing. Repeat 3-5 times. To progress the stretch, elevate your arm as you pull it across your chest until it is the height of your shoulder. 3. Chest expansion – put an exercise band, rope, strap, or even a tie behind your back and grasp it with both hands. While holding the strap, draw your shoulder blades toward each other and gently lift your chin toward the ceiling. Breathe deeply for 10 to 15 seconds and release. Repeat 3-5 times. To progress the stretch, move your hands closer together on the strap. 4. Seated twist – sit straight up in a chair with your knees together. Twist your torso to the right, placing your left hand on the outside of your right thigh. Relax your shoulders as you look towards your right, gentling pushing on your right thigh. Breathe deeply for 10 to 15 seconds and release. Repeat with your left side. Repeat both sides 3-5 times. 5. The 90, 90 shoulder stretch – stand in a doorway, holding your arms up so your elbow is at a 90 degree angle and your arm forms a 90 degree angle to your body at the shoulder. Place each hand on one of the sides of the door frame, placing one foot forward as you stand up straight aligning your neck with your spine. Lean forward as you brace yourself against the door frame. Hold the stretch for 20-30 seconds. Repeat 2-3 times.
The rate at which the Sexual problem is increasing is a matter of concern. Problems, as well as a number of people suffering the infertility problem, are increasing each passing day. Infertility problems are the condition in which the couple fails to conceive a baby post unprotected intercourse. In other words, it is the condition in which the couple fails to conceive even after many months of having unprotected intercourse. It is not merely a disease. It can affect life to an extent one cannot even think of. If you are looking for Sexologist in Delhi then you will many such Sexologist doctors.
This is very important that you take care of this condition with great care. According to studies and research, it has been established that few problems arise due to problems in females while the majority of the times, it is because of the sperm dysfunction and other factors that the couples face such a dysfunction. It has also been found that some issues arise because of the poor lifestyle and eating habits and others factors such as obesity, lack or no exercise, smoking, consumption of alcohol, mental stress and age among others. It is at the sexologist doctor that you can get the right treatment for the condition.
Sexologist provides complete treatment to the couples who are not able to conceive even after having unprotected intercourse for a year or two. Choose the Sexologist Doctor which the specialization in natural treatments, male infertility, and sperm banks and drugs, embryo and egg donation and IVF. It is important for you to know that a lot depends on the Sexologist doctor you are choosing for infertility treatment.
The times are gone when infertility problems were not treatable. The condition is very much curable provided you are able to find the right Sexologist in Delhi. With the advancement in technology and medical science, it has become possible for you to overcome the infertility problem.

MBBS, Diploma in Family Medicine, Fellow of Medical Specialities, Diploma in Geriatric Medicine, Certificate Course in Management of Hypertension, Certificate course in Gestational Diabetes Mellitus- Cycle IV, Certificate course in Evidence Based Management of Diabetic Retinopathy, Cycle I
Diabetologist, Bhubaneswar
'Congratulations! You're pregnant!' Almost all women long to hear these words and nothing should come in the way, even diabetes. So, if you are a Type 1 or Type 2 diabetic, here are a few things you should keep in mind to have a healthy baby.

1. Your blood sugar must be monitored regularly

The most important thing you can do to have a healthy baby is to keep your blood sugar as close to normal before and during your pregnancy. Testing is recommended a minimum of four times a day. Glucose passes through the mother's blood to the fetus and hence if your blood sugar fluctuates, so will your baby's. High blood sugar levels are especially harmful during the first 8 weeks of pregnancy when the baby's brain, heart, kidneys and lungs are formed.

2. Your pregnancy is considered high risk

High blood sugar levels can increase the risk of a miscarriage as well as the risks of your baby being born with birth defects. Diabetes can also increase the risk of developing preeclampsia during the second half of your pregnancy. This could result in a C section or premature birth. Thus, maintain regular checkups and keep your doctor in the loop of all your activities.

3. You should watch out for signs of ketosis

When you have low blood sugar, the body produces ketones that can be passed on from you to your baby. This production of ketones is a result of the body's burning of fat instead of glucose to provide energy and can develop a condition called ketosis. Symptoms you should watch out for are stomach aches, nausea, fatigue, muscle stiffness, frequent urination and fruity breath.

4. You need Vitamins and Supplements

Most women require vitamin and mineral supplements at the time of pregnancy. Of these, folic acid, iron, calcium and vitamin D are the most important. These supplements help in the healthy growth of the baby.

5. You should exercise regularly

Maintaining a regular physical activity routine is very important for diabetics who are expecting a baby. This will help you regularize your blood sugar, relieve stress and strengthen your heart. Avoid activities that increase your risk of falling and aim for at least thirty minutes of daily exercise such as walking, swimming or yoga.

6. Check your medication

Some medication can be detrimental during pregnancy such as cholesterol and blood pressure medication. Consult your doctor to find a suitable alternative, if needed. You may also need to change the kind of insulin you take and its frequency and amount. As you get closer to the delivery date, your insulin requirement may even double or triple.

The key to preventing complications during pregnancy is controlling your diabetes. So take your insulin regularly, maintain regular checkups and eat healthy. You need to be seen by your obstetrician more frequently. Your pregnancy will be monitored closely by more frequent ultrasounds and NST. If your sugar level remains under control and pregnancy is advancing well, a natural onset of pains is aimed for and normal delivery is expected.

MBBS, DNB - Obstetrics and Gynecology, Fellowship In Reproductive Medicine
There are two types of abortion, namely medical and surgical. In case of medical abortion, pills are taken to terminate the pregnancy; whereas surgical abortion is done if the pregnancy has reached an advanced stage when pills are ineffective. While generally there are no health risks or negative effects of abortion on fertility, there are rare cases of complications, which can give rise to severe symptoms post abortion. Following is the information you need to know about abortion and its effects on fertility:

When to seek medical assistance ?
It is advisable to seek medical help if you have the following symptoms post abortion:
1. Persistent pain in the lower abdomen, which lingers even after taking medication
2. Excessive bleeding
3. A high temperature

Possible effects of surgical abortion on fertility
1. Infection after abortion
Infections post abortion like Pelvic Inflammatory Disease (PID) if left untreated for long can spread and harm your reproductive organs, thereby impacting your fertility. It can cause complications like infertility or ectopic pregnancy.

2. Damage to the cervix during abortion
Damage to the cervix during an abortion can cause cervical incompetence and consequently increase the risk of miscarriage.

3. Damage to the womb during abortion
There are chances of damage of the womb (uterus) during abortion, resulting in scarring, which can cause fertility issues if not corrected. This is more likely in case you had multiple abortions.
Apart from the above mentioned complications there are a number of other complications, which can happen due to abortion, preterm birth, vaginal bleeding during pregnancy and low birth rate, etc. Further, infertility can also be a possible side effect of abortion pills, which happens due to scarring of the uterus during the procedure of forcible elimination of the fetus.
In all such cases it is advisable to schedule regular check ups with your gynaecologist.

2
people found this helpful

MBBS, Diploma in Family Medicine, Fellow of Medical Specialities, Diploma in Geriatric Medicine, Certificate Course in Management of Hypertension, Certificate course in Gestational Diabetes Mellitus- Cycle IV, Certificate course in Evidence Based Management of Diabetic Retinopathy, Cycle I
Diabetologist, Bhubaneswar
Thank you for your enquiry. First thing I want to ask you that if you have taken your medicines before food on the day of testing. Secondly I would like you to go for hba1c test for better prescription and advise. Lastly I would like to streamline and optimise your treatment with reduced number of tablets. For further information and advise you may book an online consultation with me on Lybrate. Thank you. Take care.
MBBS, MD - Obstetrics & Gynaecology, Diploma in Reproductive Medicine (Germany)
Gynaecologist, Navi Mumbai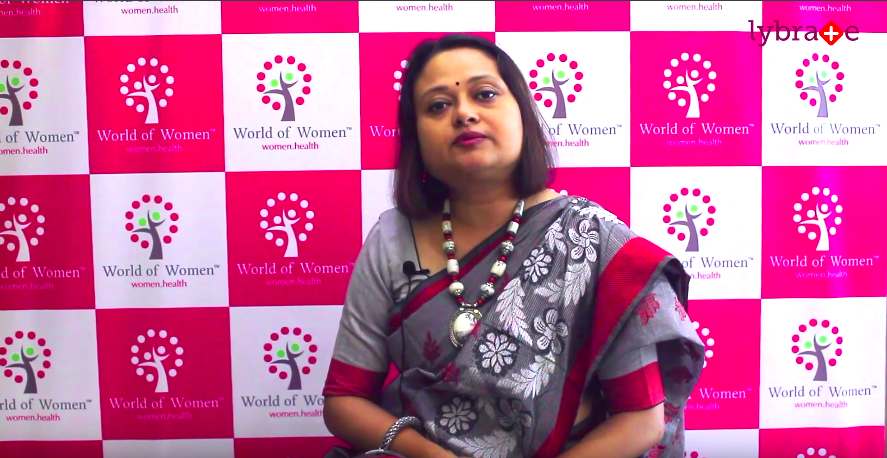 Infertility is a growing problem, which has forced couples to seek alternative methods of conception. There can be a host of reasons behind infertility in both men and women. Endometriosis, blocked fallopian tubes and lack of ovulation are some common causes that most people are aware of.
2174
people found this helpful
View All Feed