Videos (4)
View All Videos
Personal Statement
I'm a caring, skilled professional, dedicated to simplifying what is often a very complicated and confusing area of health care.
...more
I'm a caring, skilled professional, dedicated to simplifying what is often a very complicated and confusing area of health care.
More about Mr. Santosh Pandey
It is believed and witnessed by a lot of people that a great number of our health issues can be resolved simply by practicing acupressure. Santosh Pandey, who is an acupuncturist in Mumbai, strongly agrees with the fact that a lot of health problems can be relieved when you use acupressure in the right manner. With the help of the best and the most learned acupuncturist like Mr. Santosh, you can find out the most appropriate ways to find healing for your physical aches and worries. Mr. Pandey practices from the Shenmen Healing Centre in the Santacruz West region of Mumbai. While Mr. Santosh Pandey has had a 17 year experience to back him in his pursuits or treatment, he also is the winner of numerous awards and accolades in his career, that make him a highly sought after acupuncturist in Mumbai. Mr. Pandey has received the Gold and Silver Needle awards in acupressure along with a certified course in Panchkarma treatment. Mr. Pandey is also an integral part of a lot of associations that help in contributing better to his knowledge and growth. The specialist holds specialization in a number of streams such as Sujok, Acupuncture, Naturopathy, Ozone therapy, Panchkarma and alternative medicine. Mr. Santosh Pandey has become a highly regarded name among his patients. There are people who owe their life and happiness to the treatments of Mr. Pandey the acupuncturist from Mumbai. The way in which the specialist works is extremely progressive and that is something that helps his patients recover much sooner than they may have ever imagined. Lots and lots of patients throng his place of practice to ensure relief from pain and health problems, you can also discuss your issues and find solutions by getting in touch with him online.
Info
Education
Bachelor in TCM - Indian Academy of Acupuncture Science - 1999
Diploma in Acupuncture - Indian Academy of Acupunture Science - 2009
Diploma in Naturopathy & Yogic Science (DNYS) - All India Naturecure Fedration, Rajghat, New Delhi - 2012
Languages spoken
English
Hindi
Professional Memberships
Member of AINCF and Indian academy fo Acupunture Science
International Naturopathy Organisation
Executive Member Of International Cupping
Certified Course In Panchkarma Treatment
Member Of Khar Bandra Medical Association
Executive Member Of Indian Acedemy Of Accupunture Science - 2007
Silver Needle Award - 2012
Golden Needle Award - 2016
Location
Book Clinic Appointment with Mr. Santosh Pandey

205, 2nd Floor, Business Suits 9, Opp. Phiroz Dastur Optician, Near Raas, Santacruz West

,

Mumbai
Get Directions


Consult Online
Text Consult
Send multiple messages/attachments. Get first response within 6 hours.
7 days validity
•
₹300 online
Consult Now
Phone Consult
Schedule for your preferred date/time
15 minutes call duration
•
₹400 online
Consult Now
Video Consult
Schedule for your preferred date/time
15 minutes call duration
•
₹400 online
Consult Now
Submit Feedback
Submit a review for Mr. Santosh Pandey
Your feedback matters!
Write a Review
Patient Review Highlights
"Practical"
2 reviews
"Well-reasoned"
1 review
"Thorough"
1 review
"knowledgeable"
2 reviews
"Very helpful"
2 reviews
"Helped me impr..."
1 review
"Sensible"
1 review
"Saved my life"
2 reviews
Reviews
Monica Thadani
Aug 6, 2016
We have known Dr. Santosh Pandey since a couple of years now. He has been treating my husband and my mother-in-law. He is a very down to earth man and a very good doctor. Both my husband and my mother-in-law were suffering from aches and pains. Dr. Pandey's treatment has helped them immensely. We highly recommend Dr. Santosh Pandey as a good doctor.
Bikas R. Pandey
Aug 2, 2016
He is one of the best Healer i have ever met.He broad knowledge with expertise help us and we feel energitic.
Arpit Agarwal
Nov 8, 2016
Mr. Santosh Pandey provides answers that are saved my life. Share feedback in your own words...
Khutubuddin
Aug 3, 2016
I recieved a very good treatment which I had seen for the first time.
K Suryamurty
Jul 31, 2016
Excellent doctor,excellent treatment
Sudha Shah
Aug 7, 2016
Good and patience practitioner
Feed
Shared 2 days ago • Featured Tip

Bachelor in TCM, Diploma in Acupuncture, Diploma in Naturopathy & Yogic Science (DNYS)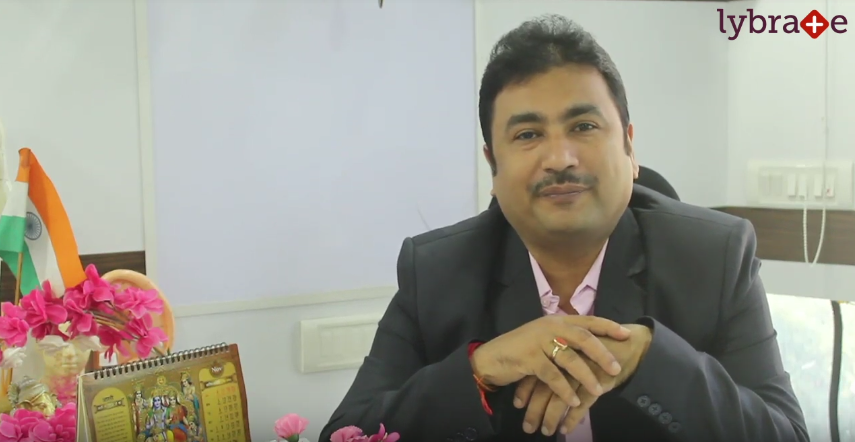 Colon hydrotherapy is very safe when performed by a qualified therapist. We only use FDA approved medical devices for the procedure and all of the equipment used is sterilized or disposable and the water goes through an advanced filtration process prior to entering the colon.
3140
people found this helpful
Shared 1 month ago • Featured Tip

Bachelor in TCM, Diploma in Acupuncture, Diploma in Naturopathy & Yogic Science (DNYS)
Acupuncture is a kind of therapy that combines needles with pressure and painpoints in order to delicately apply pressure for pain relief. This form of physical therapy is being increasingly recognised as an efficient method of treating pain in joints, muscles, bones and even for migraine pain. So let us find out more about Acupuncture and pain management.
With the use of acupuncture, pain can be taken care of with the needles and various tools that come in various shapes. These tools and equipment can also use laser treatment along with the point focused treatment.
3799
people found this helpful
Shared 1 month ago • Featured Tip

Bachelor in TCM, Diploma in Acupuncture, Diploma in Naturopathy & Yogic Science (DNYS)
How Acupuncture can help beat Indigestion?
Indigestion or dyspepsia may not be a disease in itself, but it may be symptomatic of digestive tract diseases such as peptic ulcers, gastroesophageal reflux disease (GERD), etc. If you are among the individuals who suffer from acute bouts of belching, nausea, heartburns and discomfort after eating, take action before it becomes a nuisance to the quality of your life.
Mostly related to unhealthy dietary habits, clinical statistics show indigestion, especially functional dyspepsia, can be potentially cured by ancient Chinese acupuncture techniques. In the rare cases of research that has happened in this field, acupuncture showed greater effectiveness compared to the use of conventional medicinal drugs such as mosapride.
Causes of Indigestion
Indigestion may result from various factors that cause an imbalance in our body. Acupuncture relies on the ability of the acupuncturist to detect the cause of indigestion and treat it likewise. The major causes of indigestion include -
• An unhealthy diet including excess alcohol, excess caffeine, fatty foods etc.
• Chronic physiological conditions such as GERD.
• Stress eating
How acupuncture cures indigestion
• Acupuncture is an 8000-year-old technique that uses needles inserted at specific points in the body, depending on the ailment, to ensure a balanced flow of energy or qi. When this flow of energy is disrupted, we suffer from physiological disorders.
• In acupuncture, it is believed that indigestion results from increased energy flow to the liver that impairs the functioning of the spleen. Specific puncture points on the abdominal region help to redistribute this energy imbalance.
• Besides curing indigestion, acupuncture improves your overall digestive health by stimulating blood flow to the various organs related to digestion.
• The efficiency of acupuncture in curing indigestion has been verified by research to have substantial and long-lasting effects in combatting indigestion.
• Although acupuncture sessions can cause mild soreness and fatigue, it is often a better alternative to using medications regularly.
• The role of the acupuncturist is crucial in the treatment of indigestion as the efficiency of a session depends on the correct identification of the underlying cause.
If you are suffering from chronic indigestion that leaves you uncomfortable and irritated for large parts of the day, consulting an acupuncturist can relieve you from having to resort to medicines regularly. Acupuncture cures indigestion by focusing on your specific needs and improving the overall efficacy of the concerned organs and consequently our general wellness.

5557
people found this helpful
Shared 1 month ago • Featured Tip

Bachelor in TCM, Diploma in Acupuncture, Diploma in Naturopathy & Yogic Science (DNYS)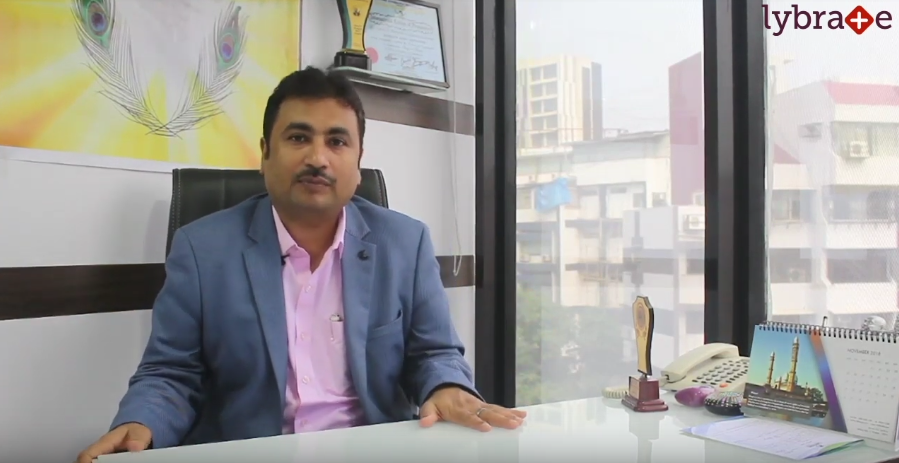 Acupuncture is an Old technic founded in China. In this therapy thin needles are inserted into the body. It can help relieve pain, and it is used for a wide range of other complaints.
5058
people found this helpful
Shared 2 months ago • Featured Tip

Bachelor in TCM, Diploma in Acupuncture, Diploma in Naturopathy & Yogic Science (DNYS)
Auricular Therapy is an ear based acupuncture therapy that can help in weight loss with the help of appetite suppression. Acupuncture helps in improving the serotonin level which works towards improving the smooth muscle of the stomach. This in turn helps in curbing one's hunger and appetite. The therapy is aimed at the vagal nerve in the ears.
History: While acupuncture has been practiced for several years as a part of Chinese Medicine, it has been imbibed as a part of alternative therapy and healing in the recent decades. The method of Auricular therapy for weight loss was first put forth by a research report presented in an Australian health journal, in the year 1998.
Requirement: The number of sessions and the intensity will depend on the goal weight of the person. Usually, each person requires a session of thirty to thirty five minutes at a time. This therapy works best for a weight loss goal of five to ten pounds at a time with sessions at least three times in a week.

Types: There are various types of auricular therapy that can help in stimulation of specific points on the ear with the help of five needles. These needles and inserted and left for a short duration. This duration is no more than a week at a time. Through this process, the practitioner ensures that the metabolism and fat burning process becomes faster. This is also done with the help of herbal supplements that must be had at the same time.
Auricular Point Stimulation: The objective of this therapy is to stimulate those points in the ear which are known to have a deep connection with parts of the abdomen and digestive tract. This is especially helpful for those people who have an uncontrolled appetite and especially those who indulge in emotional eating. Some people may be put through a process of electrical stimulation in which the ears can be stimulated for prolonged periods of time. This is done by passing a high frequency electrical current in the needle that has been inserted in the point.

Safety and Warnings: While acupressure is considered as a safe discipline and practice, there are warning signs that one must look out for. Any undue pain, fatigue and stress should be warning signals that point at the fact that the treatment is not working as it should. In such a case, the therapy must be stopped on an immediate basis with the mutual consent of the practitioner and the patient.
Obesity and excessive weight gain can be fixed with a variety of natural methods including Auricular therapy, which gets to the root of the problem, namely uncontrolled appetite. If you wish to discuss any specific problem, you can consult an acupuncturist.
5255
people found this helpful
Shared 1 year ago • Featured Tip

Bachelor in TCM, Diploma in Acupuncture, Diploma in Naturopathy & Yogic Science (DNYS)
Blood pressure problems trouble every third human being down the street; a thorough survey could affirm the aforementioned statement. While mild fluctuations can be tackled through medication, the secondary health issues triggered by high or low blood pressure can aggravate to make treatment a little problematic. Increased or decreased blood pressure levels could be indicative of underlying health problems and could also be the cause of severe ailments. Medical assistance should thus be sought at the earliest possible.

Many kinds of treatments are available at your disposal but it would indeed be wise for you to opt for an alternative branch of medicine that not only helps you regulate blood pressure in emergency situations, but also helps you maintain a level close to the optimum. Acupuncture owes its roots to traditional Chinese medicine and is a tried and tested alternative solution to the curse of increased or decreased blood pressure levels.

How is Acupuncture helpful:
Acupuncture deals with the insertion of needles at different pressure points of your body to relieve you of pain or diseases of any kind; it is effective in controlling blood pressure levels by adjusting and re-stabilizing energy flow in your body.
In certain cases electro-acupuncture has successfully brought down a sharp rise in blood pressure. In some other cases, this method has had side effects. Electro-acupuncture should therefore be a subjective mode of treatment.
The changes brought about in your blood pressure after you have been monitored with Acupuncture are mostly gradual. The best part of such kind of a cure is that the gradual changes last for a very long span of time.
Acupuncture is believed to kindle processes inside your nerves to further stimulate parts of your brain that directly control blood pressure levels. Research studies are being conducted to back up the positive effects of acupuncture with stronger arguments.
The fact that acupuncture is a low- risk option makes it all the more viable a solution to tackle problems related to blood pressure. If you wish to discuss any specific problem, you can consult an acupuncturist.
5805
people found this helpful
Shared 1 year ago • Featured Tip

Bachelor in TCM, Diploma in Acupuncture, Diploma in Naturopathy & Yogic Science (DNYS)
Acupuncture refers to an alternative treatment procedure in which needles are pierced at certain specific points in your body known as energy lines or meridians, in the process, to treat a a health condition. Acupuncture is used to treat different kinds of health problems. Hair loss is a very distressing problem for men and women alike.
There are many causes that can be responsible for your hair loss such as:
Using hair styling gels and other substances
Genetic problems
Taking too many steroids
A diet lacking sufficient amount of proteins
There are different treatment methods that can help you to deal with your problem of hair loss such as Ayurveda, homeopathy, allopathy or conventional methods and other home remedies. But if nothing works for you, you can try this alternative treatment method of acupuncture. Acupuncture offers effective remedies for combating your problem of hair loss. The following are some of the treatment methods:
Sometimes, needles are pierced into the energy lines or meridians of your head to improve blood circulation. Improvement in your blood circulation can reduce hair fall.
At times acupuncture, treatment involves applying topical creams on your scalp for reducing hair fall.
Acupuncture treatment sometimes, may include hot towel massage on your scalp. This can prevent hair loss.
Acupuncture also works at reducing your stress as that is a major cause of hair fall.
Since proper functioning of the kidney is also responsible for providing nourishment to your hair, acupuncture treatment also involves injecting needles at different key points on your body in order to stimulate energy release and promote kidney health.
Acupuncture treatment also involves the use of different Chinese herbs for reducing hair fall such as Astragalus or Polygoni multiflori.
Acupuncture treatment for hair loss is definitely effective but is very time consuming. So you must be very patient throughout your treatment process to get the desired results. If you wish to discuss about any specific problem, you can consult a acupuncturist.
5886
people found this helpful
Shared 1 year ago • Featured Tip

Bachelor in TCM, Diploma in Acupuncture, Diploma in Naturopathy & Yogic Science (DNYS)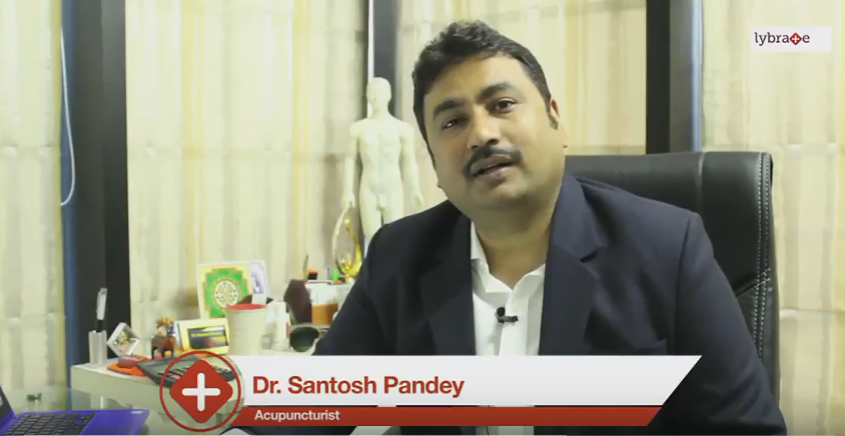 How treatment is carried out with Acupuncture
Hi! This is Dr. Santosh Kumar Pandey. I am owner and founder of Shenmen Healing Centre. This is located at Santa Cruz West in Mumbai. We are doing acupuncture here at my clinic and it's wonderful experience to be here as an acupuncturist. We are able to help lots of cases in many type of disorders and it's really very good experience when you can treat a patient without any medicine in all those cases where all the patients have tried so many methods of the treatment and modern and many I would say Ayurveda, allopathic along with that we can help patient without any treatment and good thing is that whatever medication we give or whatever medication they are taking along with that they can take acupuncture.

Acupuncture is recognized by WHO, and they have already given or written in how many cases we are able to help patients. so there is something like, I will share with you like any type of pain, paralysis, even dentistry and post operated case we here also, post operated cases and gases, diarrhea, lose motion, constipation, skin disorders, and stress related any disorder. In pain this is best, according to also, in my experience also, allergies and asthma, bronchitis and sleep disorders. Even in peripheral neuropathy cases, diabetic cases. My experience is also there, I have, in the supervision of medical doctors; not allowed to stop any medication but when I start the treatment of patient I go through proper medical check up with the consultation of their doctors. And, we try to check up each and every within three or four months, whatever treatment we are doing, we get them checked and then I request them to go visit their doctor for further treatment or medication.
I am very happy and very lucky to say that lots of medicines after starting the acupuncture, doctors only cut off the medications and in lots of cases we are able to stop the insulin cases. So, it is wonderful experience, very nice therapy and since it's a very known thing that more than 95% cases are stress related problems or they call it psychosomatic disorder. So, acupuncture relaxes you so nicely that all of your problems, sometimes we don't know we are treating for something else and you are getting result in something else. It is all because when we treat a patient we treat from the root, we try to energize the complete system of the patient. So, patient gets wonderful results in that along with worldly pain and this and that, he sometimes feels his digestive system is improved, sometimes he feels that his stress is getting better. In few cases, even insomnia, in many cases we are able to stop lots of medication of the insomnia cases and sometimes hormonal cases, sometimes depression cases, we give very good result into that.
Nowadays, it is like menopausal, lots of cases, means for girls and ladies are suffering from that menopausal problem, hot flushes and even in depression are causes of hormonal imbalances in the body and we are able to help them in all this disorders. I would say, acupuncture is something which not only going to treat your simple problems but also treating your system by working on your bodies five elements means panchtatva, so if we treat panchtatva, which is exactly like water, wood, fire, metal and earth. In all these five elements related to your body, like water is related to kidney and blood, wood is related to your liver and gall bladder, fire is related to your heart and small intestine, metal is related to your stomach and spleen same way earth is related to your lungs and large intestine. So, we are trying to balance your five elements or panchtatva of your body through one testing called acugraphy.
With, the acugraphy this is invented by US on behalf of Chinese acupuncture. So when we test your system, we try to diagnose the system through your body with the help of the machine or equipment called acugraph and after that we start treating your system. I have done at least 3000 testings till now, and I would say 2800 testing of when I do the acugraphy. I am able to diagnose almost 80-90% of the elements, so what exactly you are suffering, sometimes the root cause. I can tell you from this testing which gene of your parents or problem gene travelling into your system and according to that I can tell you what you have avoid and you have to be very careful about this careful and really people are getting better and benefitted from this therapy after testing them with the acugraph. So, acupuncture is one of the best thing because this is not new, this started more than 5000 years back invented by China. My Guru says that it is born in India and brought up in China.
I have done lots of work upon this and it is really, like people are very much aware of, lots of celebrities and people worldwide are doing acupuncture and now they are ready to expose their body to acupuncture and this is helping us because previously in India it was very difficult to claim and to be a acupuncturist but now everybody people know and they say, " oh, you are an acupuncturist." So, this is very good thing as it is improving acupuncture therapy in India and it is going to work like magic like I am already experiencing. Lots of patients are coming to us, lots of good results are coming nowadays.
So, if you need anything, any help from my side or me, you can contact me through lybrate.com.

3792
people found this helpful
Shared 1 year ago • Featured Tip

Bachelor in TCM, Diploma in Acupuncture, Diploma in Naturopathy & Yogic Science (DNYS)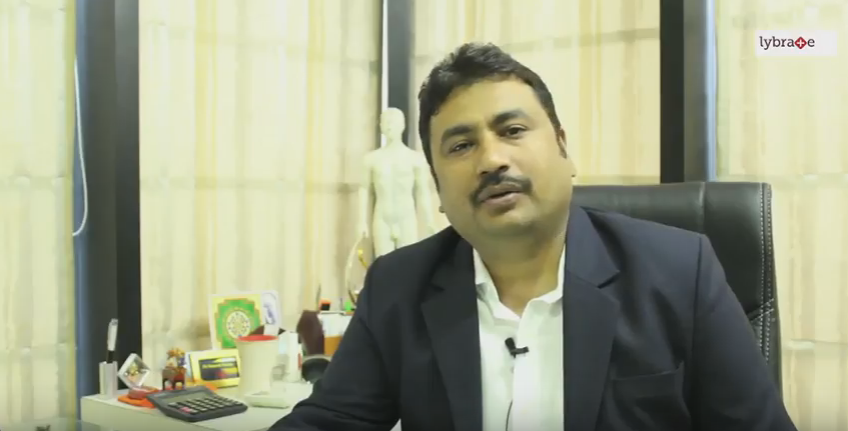 How Acupuncture balances 5 elements of body and disorders it can treat
Hi, I am Santosh Kumar Pandey, owner, and founder of Shenmen Healing Center. It is in Santa Cruz, West Mumbai. In my clinic basically, we are doing acupuncture, acupressure, we are trying to help people with this therapy a lot and it is really wonderful and amazing therapy I would say. First, we should know what is acupuncture and pressure, of course. So acupressure and acupuncture are same. But in acupressure we do pressure points on the meridians and channels of the body and similarly we try to stimulate the same point and same channels with the needles, and it is amazing therapy, it is wonderful I would say, we are helping lots of people, trying to cure them. Sometimes there are magical results with acupuncture and when it opens all your blocked energy and blocked chi from the body. It gives you lot of relief from the pain, constipation, indigestion, gases, headache, cervical, back; patients are really happy with this therapy and it is going to be one of the best modes of natural therapies.

Here, we are treating all type of cases, like pain, paralysis, any type of stress related disorders, cervical spondylitis, backache and even we are very good of allergy and asthma and hormonal cases, even skin disorders we are treating with acupuncture, we are getting the very good result into that also. I would say in lots of cases where medically there is somewhere lots of issues with the medication, side effect of the medicine, in all those cases we are getting very good results in natural technique, in the natural way of the therapy. In acupuncture, I would say, in all those cases, where sometimes only medicines like painkillers or some like a suppressant medication started by the doctors. Lots of side effects into all those things, in that cases we are able to help lots of cases like I would say a migraine, backache and your knee pain and headache, sinusitis, asthma.
So in acupuncture, we prick needle on the specific points to open the blockages from the meridians, or we call it channels also. So wherever the blocked chi, it opens that particular area, that particular meridian and through that you feel sometimes energy is travelling, and another system, and you feel good, you feel relaxed; emotional and any time of pain is there, sometimes it releases from there and sometimes you feel the energy, sometimes you feel like the body is very much balanced, you feel sleepy, after that you feel really good energy into that, since we put needle, sometimes you feel like a little prick with the very tiny needle we put into that. People are afraid because of the presence of the needle in acupuncture that it is not that painful. After putting the needle, sometimes you feel a little prick, and bite I would say. After that there is nothing. And sometimes we give electrical stimulation called tens and some rhythmic massage or muscular exercises you feel after that the patient feels very nice when you put that lens. In few cases we are giving it for 20 minutes and sometimes 28 minutes, it is lying in the body, that machine and needle. Mostly with the needle we do 28 minutes and with the machine 20 minutes only. And with that, you will feel very good.
With the rhythmic message in the body; you will feel some sensation toward the meridian. If your system is very sensitive you will feel more and it releases lots of pressure, lots of blockages from the body.
This is my personal experience, sometimes after a first or second session, you will feel little……..because of the detoxification of the body. You might feel little tired or sometimes you will feel little indigestion, gases I have also seen. Or I have seen some loose motion, one or two sessions, one or two days, sometimes one or two times only. And there is no other complication of doing acupuncture. Overall you will feel very good doing this. And your energy will improve. And it's very good to enhance the body's energy and your minds energy, your emotional energy. It releases the stress from your body. So you will be feeling very good.
Any further inquiry if you want to do, you can visit me or you can call me through Lybrate.com. Thank You.

3104
people found this helpful
View All Feed