About
Our goal is to offer our patients, and all our community the most affordable, trustworthy and professional service to ensure your best health.
...more
Our goal is to offer our patients, and all our community the most affordable, trustworthy and professional service to ensure your best health.
More about Maxilife clinic
Maxilife clinic is known for housing experienced Internal Medicine Specialists. Dr. J.P Das, a well-reputed Internal Medicine Specialist, practices in Bhubaneswar. Visit this medical health centre for Internal Medicine Specialists recommended by 102 patients.
Timings
Location
mahaveer complex,C.R.P square,near priyadarsini market, Bhubaneswar
CRP Square
Bhubaneswar,
Odisha
-
751013

Get Directions
Doctor in Maxilife clinic
MD - Internal Medicine .DIABETES, Fellowship in DIABETOLOGY
Internal Medicine Specialist
₹100 online
09:30 AM - 02:00 PM
06:00 PM - 09:00 PM
Services
Submit Feedback
Submit a review for Maxilife clinic
Your feedback matters!
Write a Review
Feed
Nothing posted by this doctor yet. Here are some posts by similar doctors.
MD, Masters in Dermatology, American Board of Laser Surgery, Diplomate Cosmetic Science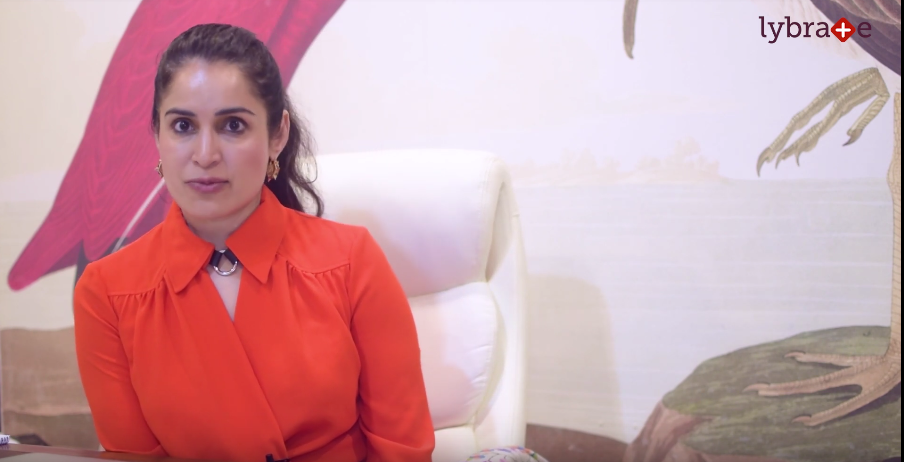 Some women look atleast a decade younger than the age mentioned on their passports. For most of these women this is the result of anti-aging creams and serums. There are dozens of anti-aging products available today. The tough part is finding the right product for you.
Losing weight by diet and exercising is easy. Maintaining that weight is more difficult. If you keep repeating the schedule of losing weight and then stop exercising once you think is okay, your body will soon develop resistance for exercising. You must continue doing exercising even if you weight has turned out to 50. You can eat what all you like, but don't stop exercising.
छाती में दर्द का कारण हार्ट अटैक का संकेत हो सकता है पर हमेशा छाती दर्द हार्ट अटैक या हृदय संबंधी बीमारी के कारण नहीं होता है. कई बार छाती दर्द हृदय संबंधी बीमारी के कारण न होकर एनजाइना या अन्य कारण से होता है. कोरोनरी आर्टरी में रक्त के प्रवाह की प्रक्रिया बाधित होने से या बलगम के वजह से उत्पन्न अवरोध के कारण हृदय तक रक्त का प्रवाह कम हो जाता है जिससे ऑक्सीज़न की पूरी पूर्ति नहीं हो पाती है और इस कारण छाती में दर्द होने लगता है. हृदय तक रक्त का प्रवाह कम होने के इस बीमारी को एनजाइना कहते है. इसमें लोगों को छाती कसा हुआ, भारीपन, जलन व ब्रेस्टबोन पर दबाव महसूस होता है. एनजाइना के अलावा अन्य कई कारणों से भी छाती में दर्द हो सकते हैं. एसिडिटी, सर्दी, कफ, बदहजमी, धूम्रपान या तनाव से भी छाती में दर्द हो सकता है. छाती में जिस कारण से भी दर्द हो इसे नजरअंदाज नहीं करना चाहिए बल्कि डॉक्टर से मिलकर यह सुनिश्चित कर लेना चाहिए कि दर्द हार्ट अटैक या हृदय संबंधी अन्य बीमारी के कारण तो नहीं है. छाती दर्द का इलाज इस बात पर निर्भर करती है कि दर्द किस कारण से हुआ है. यदि छाती में दर्द हार्ट अटैक या हृदय संबंधी किसी बीमारी के कारण हुआ हो तो डॉक्टर से उचित इलाज करानी चाहिए. पर यदि दर्द हार्ट अटैक या हृदय संबंधी किसी बीमारी के कारण न हो तो इसे कुछ घरेलू उपाय से भी ठीक किया जा सकता है.

छाती में दर्द को ठीक करने के कुछ घरेलू उपाय-
1. लहसुन: - घरेलू उपाय में लहसुन छाती दर्द के लिए एक प्रभावशाली उपाय है. लहसुन में कैल्शियम, फास्फोरस, आयरन, थियामिन, राइबोफ्लोबिन, नियासीन, बीटामिन सी के अलावा आयोडिन, सल्फर और क्लोरीन भी पाया जाता है. लहसुन हाई कोलेस्ट्रॉल को कम करता है और प्लाक को धमनियों तक पहुँचने से रोकता है जिससे हृदय में रक्त का प्रवाह सुधरता है. इसके अलावा यह कफ, खाँसी, अस्थमा आदि कारणों से छाती में होने वाले दर्द को दूर करने में भी मदद करता है. एक कप गर्म पानी में आधा चम्मच लहसुन का रस मिलाकर पीना चाहिए. इसके अलावा रोज सुबह खाली पेट लहसुन की एक या दो कली भी पानी के साथ लिया जा सकता है.

2. अदरक: - अदरक विभिन्न स्वास्थ्य संबंधी समस्याओं के लिए बहुत ही पुराना उपाय है. अदरक में जिंजरोल नमक एक रासायनिक यौगिक पाया जाता है जो कोलेस्ट्रॉल के स्तर को कम करता है. अदरक में एंटीऑक्सीडेंट के गुण होते हैं जो रक्त वाहिकाओं को खराब होने से बचाते हैं. इस कारण से अदरक छाती दर्द में बहुत ही प्रभावशाली है. जब भी छाती में दर्द का अनुभव हो तो दर्द से राहत पाने के लिए व सूजन कम करने के लिए अदरक के जड़ की चाय का सेवन लाभकारी होता है. हार्टबर्न के कारण होने वाली छाती दर्द को दूर करने में भी अदरक के जड़ की चाय लाभकारी होता है.

3. हल्दी: - हल्दी में करक्यूमिन नामक तत्व पाया जाता है जिस कारण से यह पेट फूलना, घाव, छाती दर्द आदि रोगों में लाभकारी है. करक्यूमिन कोलेस्ट्रॉल के ऑक्सीजन, जो रक्तवाहिकाओं को नुकसान पहुंचाकर धमनियों के दीवारों पर प्लाक को मजबूत बनाता है, को रोकने में मदद करता है. अपने इस गुण के कारण हल्दी छाती यानि सीने के दर्द में बहुत ही लाभकारी होता है. एक गिलास दूध में आधा चम्मच हल्दी मिलाकर उबाल लेना चाहिए. फिर उबलने के बाद इसमें थोड़ा शहद मिलाकर इस मिश्रण को गुनगुना ही पीना चाहिए.

4. तुलसी: - तुलसी के पत्तियों मैं मौजूद मैग्निशियम रक्त के प्रवाह को बढ़ाता है. इस कारण तुलसी के उपयोग से हृदय रोग का इलाज होता है व इससे रक्त वाहिकाओं को आराम मिलता है. इसके अलावा तुलसी में उपलब्ध एंटीऑक्सीडेंट के गुण रक्त वाहिकाओं में कोलेस्ट्रॉल के स्तर को रोकने में मदद करता है. छाती दर्द के दौरान 8-10 ताजी तुलसी के पत्ती को चबाकर खानी चाहिए या एक कप तुलसी के पत्ती का चाय बनाकर पीना चाहिए. छाती के दर्द को रोकने के लिए व हृदय के स्थिति को सुधारने के लिए एक चम्मच तुलसी के पत्ती के रस को एक चम्मच शहद के साथ रोज सुबह खाली पेट पीना चाहिए.

5. मेथी: - मेथी में पाया जाने वाला एंटीऑक्सीडेंट व कार्डिओ-प्रोटेक्टिव गुण कोलेस्ट्रॉल को दूर कर रक्त के प्रवाह को बढ़ाता है. अपने इन्हीं गुण के कारण मेथी छाती दर्द में फायदेमंद है. एक चम्मच मेथी के बीज को आधा कप पानी में डालकर 5 मिनट तक उबालना चाहिए. फिर इसे छानकर 2 चम्मच शहद मिलाकर पीना चाहिए. कोलेस्ट्रॉल दूर करने के लिए व छाती के दर्द को रोकने के लिए रोज मेथी के बीज को खाना चाहिए. मेथी के बीज खाने के लिए एक चम्मच मेथी के बीज को पानी में डालकर रात भर छोड़ देना चाहिए. फिर अगली सुबह भींगे हुये इस मेथी के बीज को पानी के साथ खाली पेट खाना चाहिए.

6. बादाम: - बादाम में पोलीअनसेचुरेटेड फैटी एसिड होता है जो ब्लड कोलेस्ट्रॉल को दूर करता है. इसमें फाइबर और मैग्निशियम भी पाया जाता है जो कोलेस्ट्रॉल को कम करता है और छाती के दर्द को रोकता है. इस कारण से छाती के दर्द में बादाम का उपयोग फायदेमंद रहता है. बादाम का तेल व गुलाब का तेल बराबर मात्रा में मिलाकर इस मिश्रण को छाती पर धीरे-धीरे रगड़ना चाहिए. इससे छाती दर्द जल्द ठीक हो जाता है. छाती दर्द व हृदय के रोग को कम करने के लिए रोज मुट्ठी भर बादाम खाना चाहिए.

7. अल्फाल्फा: - अल्फाल्फा कोलेस्ट्रॉल के स्तर को दूर करता है व प्लाक को बढ़ने से रोकता है तथा हृदय तक रक्त के प्रवाह को सुधारता है. अल्फाल्फा में क्लोरोफिल पाया जाता है जिस कारण से यह धमनियों को सही रखता है व छाती के दर्द को दूर करता है. छाती में दर्द रहने पर एक चम्मच सुखी अल्फाल्फा की पत्ती गर्म पानी में डालकर 5 मिनट तक उबालना चाहिए. फिर इसे छानकर इस चाय को पीना चाहिए.

नोट-
यहाँ बताए गए घरेलू उपाय मात्र जानकारी के लिए दिये गए हैं. पाठकों को सलाह दी जाती है कि किसी भी तरह के छाती दर्द को वे नजरअंदाज न करें. उन्हें अपने डॉक्टर से सलाह लेकर उचित जाँच कराकर उचित इलाज करानी चाहिए.

MBBS Bachelor of Medicine and Bachelor of Surgery, DNB - MEdicine, DNB- Nephrology

MD - Ayurveda, BAMS, Post Graduate Diploma in Nutrition and Dietetics
Aromatherapy is an ancient practice that dates back to ancient times across many cultures. This is a practice where concentrated oils are used to treat many imbalances and disorders within the body. The oils emit a fragrance or aroma, through which many important molecules enter your blood stream which have a healing effect. The oils can be applied on the skin and the aroma is then absorbed directly into the body through it. They can also be used as an aromatic agent where you need to sniff them in order for the molecules to get inside the body and then be absorbed into your blood.
What kind of oils are generally used in aromatherapy?
Aromatherapy uses essential oils similar to the ones used for massage in many other forms of alternative medicine such as Ayurveda and Chinese medicine. These oils have the organic compounds within the plants or respective sources concentrated into a small dose so it can pass on the benefits of those compounds to you, healing your body. Some of the types of oils used in aromatherapy are –
1. Peppermint oil
2. Tee tree oil
3. Lavender oil
4. Frankincense oil
5. Lemon oils among many others
How are essential oils made?
Essential oils are made from natural ingredients such as herbs and resins of different plants. These can be extracted from the following sources of a plant, tree or herb:
1. Flowers
2. Seeds
3. Fruits
4. Leaves
5. Bark
6. Roots
7. Stems etc.
Aromatic oils tend to be powerful as a lot of ingredients go into the making of a small quantity of oil. It is estimated that it takes multiple kilos of an ingredient to make only a few milliliters of an essential oil. Due to the immense concentration of the powerful organic compounds created by this, organic oils are very effective and thus potent in curing ailments. The compounds are separated through a distillation process that separates the oils from the other components.

How and where are essential oils in aromatherapy effective?
Aromatherapy is very effective in dealing with lesser ailments and also as a supplementary form of treatment for other larger problems such as recovery form surgery and pain relief. Some of the more common areas where aromatherapy is very helpful are:
1. Relieving and reducing stress
2. Relief from joint pain
3. Resisting Cold and flu like infections
4. Building the immunity of the body
5. Improving the appearance and health of your skin by fighting wrinkles, skin infections and inflammation
6. Reduce pain from inflammation and other disorders
7. Corrects and properly regulates hormone production within the body
8. Helps with gastrointestinal problems as well as improving digestion among many other such benefits
Certain specific types of essential oils and their benefits in aromatherapy
1. Lavender oil: Helps heal burns and cuts quicker, relaxes your body and improves your mood
2. Peppermint oil: Helps with digestion, builds up immunity, and helps with the ability to focus among others
3. Rosemary oil: Helps build hair strength, improves memory and brain function in general
4. Sandalwood oil: Improves skin quality, fights inflammation and wrinkles and also acts a as a libido booster
5. Rose oil: Extremely effective for combatting skin problems as well as for natural glow of the skin
6. Tea tree oil: An excellent immunity booster, Tea tree oil also has antifungal and antimicrobial properties which can fight off infections and cure the ailments much quicker.
Worrying is a natural tendency among children. While some worrying helps children to excel, too much worrying can lead to anxiety related disorders. From friendship woes to homework to fear of failure, there could be a lot of factors that can lead to anxiousness in a kid. This problem is mostly witnessed in school going, children. Some of the common symptoms that are portrayed include the need to be perfectionists, seeking of constant reassurance, getting sick worrying too much, scared of participating in a group event.
How to prepare your child to overcome anxiety?
Help them prepare: One major cause of anxiousness in a child is ill preparation. Be it tests or essays, if a child has not prepared well, he tends to get nervous and suffer from anxiousness. The solution is to teach them various study techniques such as flashcards and quizzes. If this is done regularly and reviewed meticulously, your child will get over the fear of failing and perform better.
Teach them to focus: Losing focus is a major tendency among kids who tend to suffer from anxiety related disorders. Keeping the concentration going is a major skill that needs to be taught by parents. Kids often go blank during tests thinking others are far smarter than they are. Some good method to tech focus is to teach them reverse counting, slow breathing technique and frequent consumption of water.
Pass on the anxiety: Anxiousness has to be passed in form of something. Certain activities, therefore play great strokes in addressing anxiousness. Teach your kids to distress in the form of TV or teach them to write when they are anxious. This not only takes off anxiety from the equation, it helps a kid to relax without the fear of failure.
Reassurance: Kids suffering from anxiousness often need repeated reassurance about the task in hand. The task here for a parent is to make their kid understand that failure will not impact their relationship with their parents. Often the failure of letting someone down makes a kid anxious. Constant reassurance will curtail the tendency. This being said, parents should ensure that this doesn't become a habit for the kid. The idea is to make them comfortable and not letting your child dependent on you.
Relaxation techniques: A study published by the Journal of School Counseling argued that kids who practice relaxation techniques are far less likely to suffer from anxiety and stress related disorders as compared to their peers. Some of the relaxation techniques that can be easily learned and practised include breathing exercises, meditation, yoga and so on. This exercise helps children to focus and concentrate more.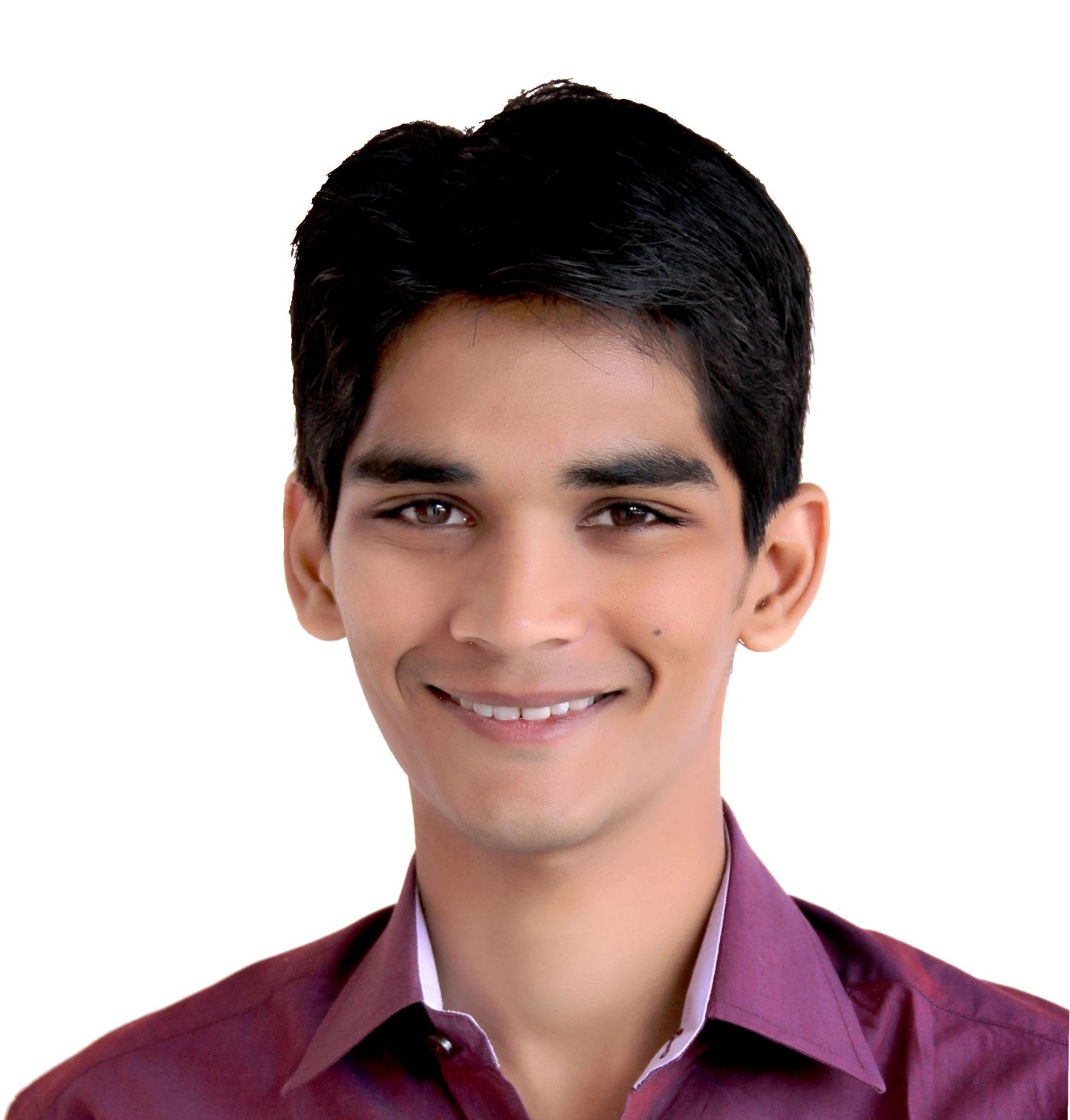 MD (Hom) Medicine, BHMS (Bachelor of Homeopathic Medicine and Surgery (BHMS)), CCAH, MCAH
Irritable bowel syndrome is a disorder that is diagnosed on the basis of its symptoms. It is characterised by intense abdominal pain, discomfort, bloating and change in bowel habits. One of the primary symptoms of IBS is abdominal pain. It may also be accompanied with frequent diarrhoea or constipation.
There might also be a feeling of partial or incomplete evacuation. The symptoms are sometimes relieved by the proper bowel movement. Other symptoms, in this case, include depression and anxiety. In rare cases, there is also a possibility of sexual dysfunction and reduced libido.
Causes of Irritable Bowel Syndrome–
The exact reason behind the occurrence of IBS is not known. It is a disruption of the brain-gut axis that is known to cause the problem. It is also caused due to small intestinal bacterial overgrowth.
IBS is intensified or triggered by the following factors:
Foods: Edibles like chocolate, milk and alcohol might lead to constipation or diarrhoea. One must also avoid carbonated beverages and some fruits and vegetables. These might lead to bloating and discomfort.

Stress: The condition gets worse with any type of stress.

Hormones: In women, the symptoms occur as a result of the hormones during menstrual periods.

Complications: It is not associated with any fatal condition. But it can lead to diarrhoea and constipation and aggravate hemorrhoids.
Adverse Impacts of the Disease-
IBS has an adverse impact on your lifestyle. It will limit your ability to get social or carry out your daily professional activities. You will find it difficult to cope up with the symptoms while living away from your comfort zone or home. You will not have a good sex life. You will get depressed and may even feel suicidal in extreme cases.
Treatment of Irritable Bowel Syndrome-
IBS is treated broadly by bringing in certain changes in the lifestyle. To begin with, you are advised to check your diet. Include fibre in your diet, if you are suffering from constipation. Also, avoid oily, spicy and hot food items. Besides, you are prescribed medicines such as stool softeners and laxatives and antispasmodic drugs and proton pump inhibitors.
Homeopathic medicines-IBS requires prolonged treatment. Homoeopathy works best to get you relief from the symptoms and cures it, from the roots. Here are certain homeopathic remedies that are helpful in treating the disorder.
Argentum nitricum

Asafoetida

Colocynthis

Lilium tigrinum

Lycopodium

Natrum carbonicum

Nux vomica

Podophyllum

Sulphur

Aloe
It has to be kept in mind that these are just basic remedies. There are over 150 Homeopathic medicines that can be used for treating IBS.

BAMS, MSc, Diploma of Nutrition & Diet Planning
Dietitian/Nutritionist, Osmanabad
The thyroid is a small gland located on the neck. When the thyroid gland functions normally, it is easy to ignore it but an underactive or overactive thyroid gland can cause a number of problems. An underactive thyroid gland is known as hypothyroidism. In this case, the gland does not produce enough thyroid hormone. This, in turn, lowers metabolism. Your diet plays a large role in influencing the functioning of the thyroid gland. Some of the foods you should avoid in cases of hypothyroidism are:
1. Cruciferous Vegetables
This includes vegetables such as cabbage, bok choi, kale, sprouts, and broccoli. These vegetables restrict the thyroid's ability to absorb iodine which in turn lowers the functionality of the thyroid gland. While you do not need to completely avoid these vegetables, you should restrict their intake to less than 5 ounces each day. Cooking these vegetables can also help reduce their effect.
2. Soy
Soy products are rich in plant-based phytoestrogen. This hormone interferes with the body's ability to use the thyroid hormone. It can worsen hypothyroidism and even increase the risk of hypothyroidism. However, this has not been scientifically proven and hence there are no specific dietary guidelines on how much should be eaten. To be on the safe side, consume soy products in moderation and avoid them whenever possible.
3. Fatty Foods
Hypothyroidism is yet another reason to avoid fatty foods. Fats interfere with the body's ability to absorb thyroid hormone as well as thyroid hormone replacement drugs. It also lowers the production of thyroid hormone and thus aggravates hypothyroidism. Ideally, you should avoid fatty foods such as red meat, fatty fish, butter, mayonnaise etc. You should also avoid foods that are deep fried. Instead, try steaming or baking your food.
4. Sugar
Many dieticians refer to sugar as empty calories. These calories do not have any nutrients but can slow down the body's metabolism rate. It also leads to weight gain that furthers aggravates hypothyroidism as well as other lifestyle disorders such as diabetes. Limit your sugar consumption to 1-2 spoons a day or try and eliminate it completely. You could also try replacing sugar with honey to sweeten your tea.
5. Excess Fiber
An excessive amount of anything including fiber can be detrimental to the body. Too much fiber can create complications in the treatment of hypothyroidism. Thus, you should not consume more than 35 grams of fiber a day. This can take the form of whole grains, legumes, fruits, vegetables, and beans.
It is normal to feel nervous before an interview or be anxious about something, but letting that fear take over you is not normal. If your worries and stress interfere with your day-to-day life, you may be suffering from an anxiety disorder. Fear not, this is treatable with homeopathy.
What is Anxiety Disorder?
Anxiety disorder can be understood as a group of mental disorders characterised by intense feelings of anxiety and fear. Anxiety can be best defined as a worry about future events. This condition can lead to physical symptoms, such as a fast heart rate, uneasiness and shakiness.
Types of Anxiety Disorders:
Generalized Anxiety Disorder
Specific Phobia
Separation Anxiety Disorder
Agoraphobia
Panic Disorder
People often have more than one anxiety disorder.
Conditions Homeopathic medicines can cure:
1. The homeopathic medicines are suitable for people who are easily stressed, oversensitive, insecure, irritable and despondent. They also help in dealing with the after effects of grief and fright. Physical ailments such as fatigue, dullness and lack of energy that are a result of anxiety can also be treated with these medicines.
2. There are homeopathic medicines for sudden, intense anxiety attacks and for post-traumatic anxiety. They also helps in dealing with after effects of anxiety such as memory weakness, restlessness, oversensitivity and spells of rage.
3. The homeopathic medicines are also helpful in cases where anxiety makes a person insecure and unsure of what to do. When you're anxious, you are likely to crave for something sweet and feel very hot. Both these are cyclic symptoms of anxiety and can worsen the situation if not dealt properly. However, homeopathic medicines help calm the digestive effects of sugar and cool the body to keep anxiety levels in check.
4. Homeopathic medicines also work well on people who are worried about safety and security. If issues like health, money and break-ins are the cause of your anxiety, homeopathic remedies are ideal for you. They also helps deal with restlessness.
5. When it comes to anxiety, there are some homeopathi medicones which very well suit the people who are scared of change and over controlling. This anxiety is accompanied by excessive sweating due to any exertion and stubbornness. Such people are also often afraid of animals and of the dark and get easily confused.

B.A.M.S., M.D.(A.M), EX-M.R.C.G.P., EX-M.R.S.H., EX-M.S.I.E.C.U.S, EX-M.S.S.S.S.
Type-2 diabetes and erectile dysfunction may appear as different ailments but they do have a connection. Reports suggest men suffering from Type-2 diabetes are likely to experience Erectile Dysfunction. Moreover, diabetic people suffer from Erectile Dysfunction 10 to 15 years earlier than others.
Reason
The reason behind the connection between the two ailments is quite complex. The whole scenario involves deterioration in nerves, muscle functioning and blood vessels. For successful penetration of penis, body requires healthy functioning of blood vessels, nerves, hormones and sexual desire. Type-2 diabetes hamper the proper functioning of these blood vessels and nerves, thus posing a potential threat to a successful sexual intercourse. Diabetes becomes a big obstacle in obtaining a firm erection. Also, non-regulated flow of blood through these blood vessels adds up to the problem.
Factors Contributing to Erectile Dysfunction due to Diabetes-
Complexities due to Type-2 diabetes increases exponentially when aided with following risk factors-
Unbalanced diet
Non-regulated Blood Supply
Excessive smoking and drinking
Excessive stress and hypertension
Lack of Physical activity
Blood Pressure
Side effects of medication taken to cure ED
Remedy : Given below are few suggestions which, if followed, can bring your sex life back on track.
Consult Doctor: It is better to open up about your sexual concerns and consult a doctor. Hesitating in doing so will only increase your problem. Proper knowledge regarding all your existing ailments will allow him to diagnose properly and help you to regulate your blood sugar level. You may further consult a sexologist for specialized treatment for Erectile Dysfunction. Through prescribed medicines and some therapies, this issue can be dealt smoothly.
Practice a healthy lifestyle: Stay fit. Reduce your extra weight. Include exercise and meditation in your daily routine. This will help a lot in improving your emotional health. In many cases psychological pressure also contribute in causing impotence. So, try to perform some stress releasing exercises to curb down this psychological factor.
Avoid drinking and smoking: Smoking diminishes the quantity of required nitric oxide which in turn lowers down the blood flow to penis. This increases chances of Erectile Dysfunction to a greater extent. Excessive drinking destroys your blood vessels, thereby posing a serious threat to your sex life.
Take a proper diet: A balanced diet pays a major role in checking and controlling the blood sugar level. This step will definitely decrease the harm done to your blood vessels and nerves.
Proper Sleep: Get enough sleep and keep yourself astray from the harmful effects of fatigue.
Talk with your partner: It is necessary that you discuss freely regarding your sexual problems with your partner. This will help you in gaining confidence, release stress and perform better.
Follow the above suggestions and choose a healthy lifestyle for a safe and pleasing sex life.
1
person found this helpful
View All Feed
Near By Clinics