Diabetic Neuropathy - How Ayurveda Can Help You Manage It?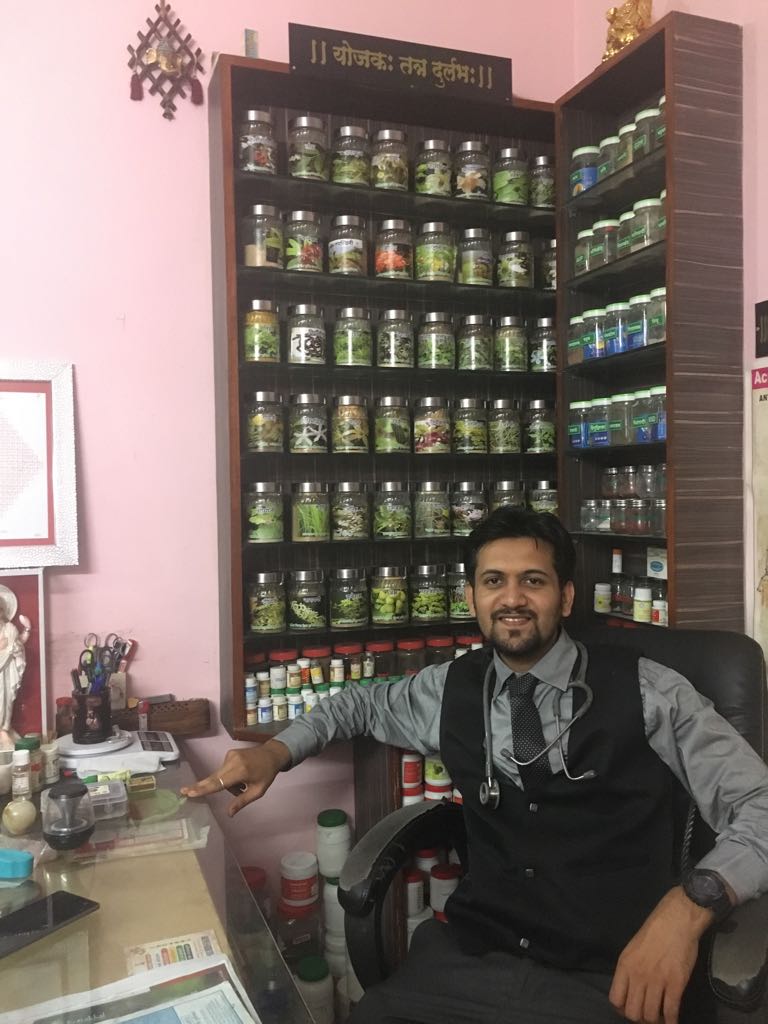 Written and reviewed by
Dr. Mayur Surana
88%

(590 ratings)
MD, DYA, PGDCR
Ayurvedic Doctor, Nashik
•
6 years experience
How to manage diabetic neuropathy naturally?
Diabetic neuropathy is a chronic medical condition that results in nerve damage. This occurs due to the inefficient usage of insulin hormone in the body. More than 60 diabetic patients shows one or the other signs of neuropathy. The latter can aggravate to more complicated problems, if the blood sugar levels are not kept in check. Here is a list of some natural remedies that will help you fight diabetic neuropathy.
Controlling the blood sugar level: It is important to maintain a healthy blood sugar level to prevent any further damage of blood vessels, nerves, skin, eyes and other parts of the body. The best way to keep your blood sugar in check is by maintaining a healthy diet, exercising on a daily basis and living a stress-free life. Frequent blood sugar tests should be conducted to ensure that the readings are within the accepted level.
A proper diet: Diet of a person has a direct effect on the blood sugar levels. Intake of refined carbs and sugar drinks should be strictly avoided to stabilize blood sugar. Fresh fruits and vegetables that are rich in vitamins and fiber, and are antioxidant in nature should be consumed regularly. Other food items such as wild-caught fish, olive oil, nuts, avocado, coconut oil, egg whites (albumen), legumes and stevia greatly help in maintaining blood sugar level.
Exercise and physical activity: A study conducted by the Journal of Diabetes Complications in 2012 reported that daily exercise significantly helps a diabetic neuropathy patient to bring down the blood sugar to a more accepted level. Walking for a span of 30-45 minutes daily, performing mild exercises, cycling and swimming lower the blood sugar level. They also help the body in using the insulin in a much better fashion, reducing cholesterol and improving blood circulation in the body. Additionally, daily exercise strengthens muscles and increases mobility.

Refrain from toxic chemicals: Chemicals such as pesticides, beauty products and unnecessary antibiotics can lead to kidney stone formation for a patient of diabetic neuropathy. Toxic wastes in the blood aggravate the symptoms of diabetes leading to other complications. Consumption of alcohol or any other nicotine-related products should be stopped as well. They tend to damage the nerve and increase the risk of heart attacks and cardiac arrests.
Stress management: Stress is another culprit responsible for enhancing diabetic neuropathy. It not only escalates the blood sugar level, but also increases the chance of cardiac-related diseases such as cardiac arrest and strokes. Exercise, meditation, practicing hobbies, spending time with friends and family are few ways of relieving stress. Studies have shown that alternate treatments such as acupuncture can also relieve you from stress to a great extent. If you wish to discuss about any specific problem, you can consult an Ayurveda.
7308
people found this helpful