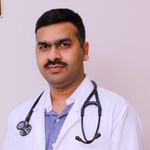 MD - General Medicine, DM - Endocrinology, MBBS
Endocrinologist - Specializes in Treatment of Growth Hormone Deficiency
YMCA Road, Sector-8, Near ESI Hospital, Block A, Faridabad, Haryana
Faridabad
Full Address



+5

Recently consulted for:
Diabetes, Thyroid Problems Treatment, Thyroid Disorders
Book appointment and get ₹125 LybrateCash (Lybrate Wallet) after your visit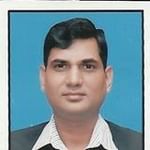 MBBS, MD - Internal Medicine
Internal Medicine Specialist - Specializes in Treatment of Growth Hormone Deficiency
SHOP NO. 5,S.B.S. TOWER BUILDING,NEAR H P GAS AGENCY, 100 FOOT ROAD, SHYAM COLONY, ( CHAWLA COLONY ), BALLABGARH. 121004. FARIDABAD. HARYANA.
Faridabad
Full Address




+3
Recently consulted for:
Difficulty Sleeping, Weight Loss, Diabetes
Book appointment and get ₹125 LybrateCash (Lybrate Wallet) after your visit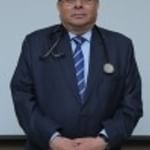 MBBS, MD - General Medicine
Endocrinologist - Specializes in Treatment of Growth Hormone Deficiency
347, Sector-21C

Sector 2,

Faridabad
Recently consulted for:
Diabetes, Adult Diabetes Treatment, Hyperthyroid Treatment
MD
Endocrinologist - Specializes in Treatment of Growth Hormone Deficiency
3D/178 NIT
Faridabad
Full Address
That's all we have from Faridabad. Here are some top doctors from nearby cities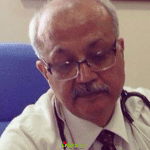 MBBS, MD - General Medicine, DNB - Endocrinology, Diabetes, Metabolism, DCH
Endocrinologist - Specializes in Treatment of Growth Hormone Deficiency
C-638, Sarita Vihar, Near Apollo Hospital, Near Pocket-C Temple

Jasola,

Delhi

Book appointment and get ₹125 LybrateCash (Lybrate Wallet) after your visit
MBBS, MD
Endocrinologist - Specializes in Treatment of Growth Hormone Deficiency
L-2/38A,DDA Flats Ekta Square,Alaknanda Kalkaji

Kalkaji,

Delhi
Recently consulted for:
Thyroid Surgery, Diabetes, Adult Diabetes Treatment