Sorry, your search did not match any doctors. Here are some other doctors that we have hand picked for you!
BDS
Dentist
153 Pilkhana Road Rani Bagan Post office Dearhampur
Murshidabad
Full Address
That's all we have from Murshidabad. Here are some top doctors from nearby cities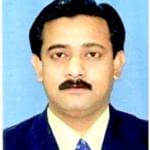 BDS
Dentist
Ghosh Medical Hall, K.J.Sanyal Road,(Near North Bengal Nursing Home),Malda-732101.West Bengal.
Malda
Full Address




+6