Last Updated: Jan 10, 2023
Don't Let These Myths Turn You Off From Speech Therapy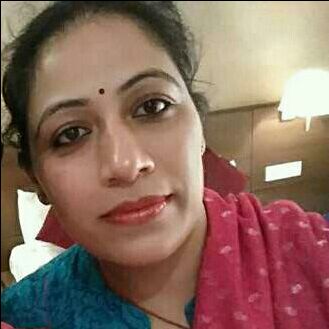 Written and reviewed by
Ms. Shalini Thakur
89%

(110 ratings)
B. Sc. Speech & Hearing
Speech Therapist, Delhi
•
18 years experience
Speech therapy is a very distinct form of science that is often misunderstood by people in general. While the benefits of such a therapy is countless, people misinterpret what the therapy actually involves and what it does not. If you are avoiding speech therapy due to the following reasons, you should stop doing so as these are nothing but fabricated myths.
Speech therapy is all about talking: Do not think that speech therapy only involves talking with the therapist. The therapy focuses on the overall communication skills of a person, which definitely involves the speech but also the intricacies of articulation and body language. Sign aids and comprehension skills are also paid attention to in such a therapy session. So, if you feel that you have a problem regarding any one of these aspects, you need to visit a speech therapist.
Speech therapy is uninteresting: Nothing can be further from the truth than this. In fact, a visit to a dentist can be boring, but a visit to a speech therapist will always involve interesting activities such as tongue twisters. The therapists often treat children, which means that their offices, house toys, and other games designed to indulge the minds of infants as well.
A qualified speech therapist is needed for the therapy: Another myth, which needs to be dispelled, is that only a qualified speech therapist can help improve the speech of a person. In fact, any person who has a vast knowledge of diction, linguistic insight, and knowledge of grammar can help people with speech impairment. So, before visiting the doctor, the adults in the family should try and clear out the impairment themselves.

Speech therapy fixes issues in the snap of a finger: As with any kind of treatment, speech therapy does not work like magic. It is a continuous and long process that needs to be followed through. The pace of this treatment depends on the patient. Some patients are more receptive to this therapy than others. So, there is no guideline for the treatment of all speech-impaired individuals and one needs to be treated and allowed to get better at their own pace.
Your child will automatically learn perfect speech: If your child suffers from a speech impairment, do not delay a therapy session by thinking that he/she will automatically learn to speak better as they grow up. This way of thinking is not beneficial and hinders the eventual treatment for the impairment. The speech therapist can help you better if you bring your child to him/her as soon as you detect an issue. In case you have a concern or query you can always consult an expert & get answers to your questions!
2443
people found this helpful