About
By combining excellent care with a state-of-the-art facility we strive to provide you with quality health care. We thank you for your interest in our services and the trust you have place...
...more
By combining excellent care with a state-of-the-art facility we strive to provide you with quality health care. We thank you for your interest in our services and the trust you have placed in us.
More about IASIS Hospital
IASIS Hospital is known for housing experienced Vascular Surgeons. Dr. Nikhil Karnik, a well-reputed Vascular Surgeon, practices in Thane. Visit this medical health centre for Vascular Surgeons recommended by 69 patients.
Location
Evershine city , Vasai (East), Palghar , Maharashtra- 401208, Thane
Vasai East
Thane,
Maharashtra

Get Directions
Doctors in IASIS Hospital

MBBS, DNB (Radiology), FVIR, FINR (Interventional Neuro-radiology)
Vascular Surgeon
MS - General Surgery, MBBS, MCh - Urology
Urologist
Services
Submit Feedback
Submit a review for IASIS Hospital
Your feedback matters!
Write a Review
Feed
Nothing posted by this doctor yet. Here are some posts by similar doctors.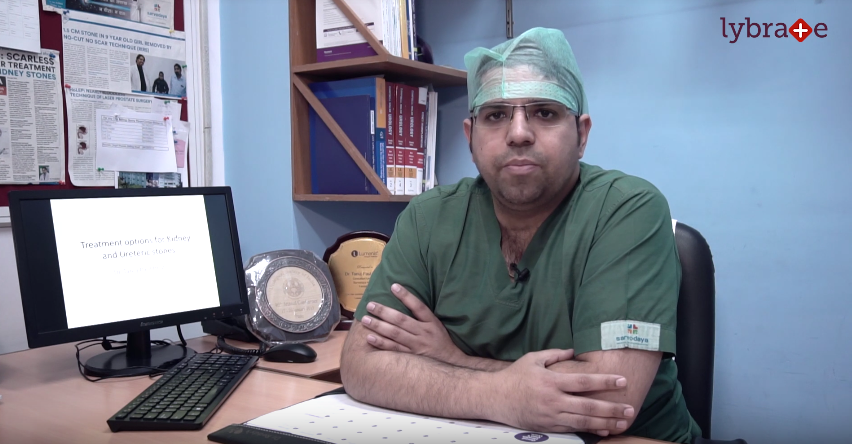 As we all are aware that waste products in the blood are passed through urine. This filtering process is done by the kidneys as it separates the waste products including minerals and salts, which have to be passed out through urine. Many times, these minerals and salts get stuck in your urinary tract and over a long period, this forms kidney stones. They can vary in size from a ping pong ball to the size of a sugar crystal.
While most noise is just in the background for us, loud noises, either in small spurts or prolonged exposure, can cause hearing loss. This has been happening more frequently as the levels of noise in an industrialized society go further up.
Noise induced hearing loss explained
Loud noises may damage the sensitive structure of your ear, which process the sound waves into information. They eventually become nonfunctional, resulting in a loss of hearing in that range. If exposure to loud noises continues, then this might extend to the entire range of hearing and may cause total hearing loss.
What may cause noise induced hearing loss?
Some of the scenarios which may cause noise induced hearing loss are as follows:
1. Listening to music on high volume: If you constantly listen to music or watch movies at your home on very loud levels, then it may result in noise induced hearing loss. In fact, listening to music or watching movies with headphones in your ears is one of the leading causes for hearing loss. Headphones have deceptively loud levels and may result in damaged hearing overtime.
2. Noise of household tools: Household tools such as drills, mixers, grinders, mowers, and saws can expose you to loud levels of noise. Even a quick exposure for a few seconds could temporarily damage your hearing.
3. Occupational problems: Occupations such as construction, factory work and military that require the use of power tools on a constant basis can also cause hearing loss. The sound from the resulting friction might damage your hearing very quickly. Explosions and impacts are also causes of hearing loss in the military and law enforcement departments.
Prevention and treatment
Treatment: It is difficult to treat hearing loss as in most cases; it may be permanent, except sudden shocks, when your hearing might come back to normal. The only treatments for hearing loss are hearing aids or cochlear implantswhich can restore hearing partially.
Prevention: Prevention is the best method to avoid hearing loss and in most cases, you should wear ear protection such as mufflers or sound level reduction devices to protect your hearing. Also, practice listening to music, watching TV or movies at lower levels, especially if you are on the headphones.

MBBS Bachelor of Medicine and Bachelor of Surgery, MD - General Medicine, DM - Neurology
Headaches and migraines can vary drastically depending on their duration, specific symptoms and the person they are affecting. The more you know about your specific type of headache or migraine, the better prepared you will be to treat them—and possibly even prevent them. The two types of migraine are-
Migraine without aura: The majority of migraine sufferers have Migraine without Aura.
Migraine with aura: Migraine with Aura refers to a range of neurological disturbances that occur before the headache begins, usually lasting about 20-60 minutes.
Symptoms of migraine vary and also depend on the type of migraine. A migraine has four stages: prodrome, aura, headache and postdrome. But it is not necessary that all the migraine sufferers experience all the four stages.
Prodrome: The signs of this begin to appear a day or two days before the headache starts. The signs include depression, constipation, food cravings, irritability, uncontrollable yawning, neck stiffness and hyperactivity.
Migraine Aura: Auras are a range of symptoms of the central nervous system. These might occur much before or during the migraine, but most people get a migraine without an aura. Auras usually begin gradually and increase in intensity. They last for an hour or even longer and are
Visual: Seeing bright spots, various shapes, experiencing vision loss, and flashes of light
Sensory: Present in the form of touch sensations like feeling of pins and needles in the arms and legs
Motor: Usually related with the movement problems like the limb weakness
Verbal: It is related with the speech problems
Headache: In case of a migraine attack one might experience:
Pain on both sides or one side of the head
Pain is throbbing in nature
Sensitivity to smells, sound and light
Vision is blurred
Fainting and lightheadedness
Postdrome: This is the final phase of the migraine. During this phase one might feel fatigued, though some people feel euphoric.
Red flags that the patient may be having underlying serious disorder not migraine
Onset of headaches >50 years
Thunderclap headache - subarachnoid haemorrhage
Neurological symptoms or signs
Meningism
Immunosuppression or malignancy
Red eye and haloes around lights - acute angle closure glaucoma
Worsening symptoms
Symptoms of temporal arteritis
These patients require CT scan / MRI or CSF examination. Most Migraine patients do not need these tests.
Diagnosis of Migraine: Usually migraines go undiagnosed and thus are untreated. In case you experience the symptoms regularly then talk to the doctor, who evaluates the symptoms and can start a treatment. You can also be referred to a neurologist who is trained to treat the migraines and other conditions. During the appointment the neurologist usually asks about the family history of headaches and migraines along with your symptoms and medical history.
The doctor might advise for some tests like:
Blood Tests: These reveal problems with the blood vessel like an infection in the spinal cord and brain.
CT scan: Used to diagnose the infections, tumors, brain damage, and bleeding that cause the migraines.
MRI: This helps to diagnose the tumors bleeding infections, neurological conditions, and strokes.
Lumbar Puncture: For analyzing infections and neurological damages. In lumbar puncture a thin needle is inserted between the two vertebrae to remove a sample of the cerebrospinal fluid for analysis.
Treatments
Migraine treatments can help stop symptoms and prevent future attacks.
Many medications have been designed to treat migraines. Some drugs often used to treat other conditions also may help relieve or prevent migraines. Medications used to combat migraines fall into two broad categories:
Pain-relieving medications. Also known as acute or abortive treatment, these types of drugs are taken during migraine attacks and are designed to stop symptoms.
Preventive medications. These types of drugs are taken regularly, often on a daily basis, to reduce the severity or frequency of migraines.
Your treatment strategy depends on the frequency and severity of your headaches, the degree of disability your headaches cause, and your other medical conditions.
Some medications aren't recommended if you're pregnant or breast-feeding. Some medications aren't given to children. Your doctor can help find the right medication for you.
1
person found this helpful
It can be uti or stone. You need to do urine exam n x-ray kub from some lab. In the meanwhile do this do the following-- 1. You maintain high grade of personal hygiene. 2. Do change your undergarments at least 2 times a day 3. Wear cotton underclothes. 4. Stay hydrated. Drink plenty of fluids. 5. Keep the area dry. For more details you can consult me.
1.no alcohol 3. No smoking/ tobacco. No tea coffee, 4. Diet - no ghee/ butter, have mix of vegetable oils - mustard, til, ground nut, olive oil, have more green vegetables and fruits, have whole grain atta, no fried. Fast. Spicy / processed/ junk food. Less sugar, potato, rice 5. 30 mts brisk walk daily no late evening walk 6. Deep breathing exercise for 10 mts daily 7. Meditation daily for 10 mts. 6-8 hrs of sleep at night 8. Expose your body to sun for 15-20 mts daily after some oil massage to get vit d. 9. Take more water medicine can not be advised for open question ,for medicine contact on private chat.
1
person found this helpful
Get bp and eye sight checked, x ray pns, thyroid hormones t3 t4 tsh 1.sleep.go to bed and get up about the same times every day, 3. Eat regular meals. 4. Drink plenty of water to avoid dehydration 5. Relax – listen soothing music. Walk for 5 mts 6.avoid .stress, 7. .avoid strong stimuli like loud noises, and smell of food 8. Keep your routine fixed and regular medicine can not be advised for open question for for medicine contact on private consultation.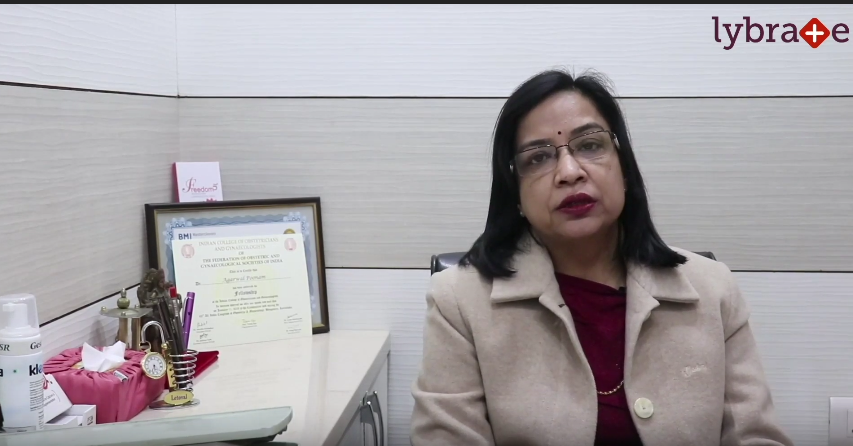 PCOD or polycystic Ovary Disorder is one of the most common disorders of hormones among women in the age of reproduction. It is yet not discovered why some women become susceptible to this disease and it is believed to be a genetic disorder. The word "polycystic" refers to multiple cysts and a woman suffering from PCOD has multiple cysts in her ovary. This is due to the imbalance of hormones, which don't allow the ovary to release eggs every month and these numerous unreleased eggs present in the ovary cause it to become polycystic.
977
people found this helpful
Erasmus Mundus Master in Adapted Physical Activity, MPT, BPTh/BPT
This is cervical pain (neck pain) and that's the reason the pain radiates until the shoulder blades. If you keep ice that would help and along side you can do hot water fermentation. You shall use cervical collar which would help you to reduce the radiating pain ie. Due to the nerve compression. Cervical spondylosis – chronic condition with radiating pain as your rightly said you have to go for traction and also you can do ift. Please consult the near by therapist for quick relief. Since you have pain for more than 10 years it is suggestible to go for cervical muscle strengthening exercise. Use collar will definitely be helpful for him to maintain the good posture. And also cervical pillow can be used which might make you to have better posture of the shoulder neck and arm. Neck tilt: from the sitting position, tilt your head down so your chin touches your chest. Hold this position for 5 seconds. Return to the starting position and repeat. Do this five times. Side-to-side neck tilt. From the same starting position, tilt you neck toward one shoulder, leading with your ear. Hold for 5 seconds and then return to the starting position. Do this five times on each side. Neck turn. Look straight ahead, then turn your head to one side, keeping your chin at the same level. Do this five times on each side. Neck stretch. Holding the rest of your body straight, push your chin forward, stretching your throat. Hold for 5 seconds. From the same starting position, push your chin backward and hold for 5 seconds. Do the forward and backward stretch five times each. If any of these exercises cause severe pain or weakness in your hands or arms, stop right away and talk with your doctor.
1
person found this helpful
It can be piles 1. Take home cooked, fresh light food. Take a lot of green vegetables n fruit. 2. Increasing the fibre in your diet is known to be as effective as injections for preventing further problems 3. Increasing your fluid intake which can help prevent further problems with haemorrhoids 4. Avoiding straining and constipation which is the most useful thing patients can do to prevent the problem coming back. If the fibre content of your diet is not sufficient to keep your stools soft, then a fibre supplement can help. 5. Maintain active life style 6. Curd is good for u. 7. Avoid fast foods, spicy n fried foods homeopathy has very encouraging results. Consult online with details.
May be a startng stage of urinary infection. If the pain s severe you can take usg scan. For your pain relief you can take homeopathic medicine kindly consult me online for the prescription.
1
person found this helpful
View All Feed
Near By Clinics