Personal Statement
I'm a caring, skilled professional, dedicated to simplifying what is often a very complicated and confusing area of health care.
...more
I'm a caring, skilled professional, dedicated to simplifying what is often a very complicated and confusing area of health care.
More about Dr. Bitthu
Dr. Bitthu is a renowned Dentist in Dombivali, Thane. You can visit him/her at Ritus Advanced Dental Care in Dombivali, Thane. Book an appointment online with Dr. Bitthu on Lybrate.com.

Lybrate.com has a number of highly qualified Dentists in India. You will find Dentists with more than 37 years of experience on Lybrate.com. Find the best Dentists online in Thane. View the profile of medical specialists and their reviews from other patients to make an informed decision.
Info
Languages spoken
English
Hindi
Location
Book Clinic Appointment with Dr. Bitthu
Shop No 1, Amber DEV Chs, , Samarth Nagar, Nandivali Road, Dombivli East, Landmark:-Opposite Laxmikant Hotel, Thane

,

Thane
Get Directions
Services
Submit Feedback
Feed
Nothing posted by this doctor yet. Here are some posts by similar doctors.

Hi. You must use toothpaste shy-nm for 3 weeks. Apply and leave for few mins before brush and you will be releived, if still problem persists then might need to go for rct in most affected tooth.
2
people found this helpful
Asked for Male, 36 years old from Agra

Hi, there are various reasons for bleeding gums like poor oral hygiene, vitamin deficiency, physical injury to gums, hormonal changes, medications etc. You have to visit dentist for professional cleaning and check-up to know the exact cause and solution of your problem.
1
person found this helpful
Fluoride stains are intrinsic and stubborn in nature and can be removed. You can get your teeth bleached polished to whiten them.
13
people found this helpful
Shared 3 years ago • Featured Tip

MDS, Fellow of Academy of General Education (FAGE), BDS
Faulty brushing can lead to tooth substance loss leading to sensitivity and other problems.It increases chances of dental diseases in a person. Please learn and follow the correct technique of brushing with the help of your dentist.
Shared 1 year ago • Featured Tip

Overall oral health consists of health of both the soft and the hard tissues in the mouth. While teeth are the hard tissues, the soft tissues include the lips, tongue, cheek, palate, and most importantly the gums. The gums or the periodontium (perio - around, dont - tooth) surrounds the tooth and provides nutritional support and structural support with its connective tissue. The gums are the unsung heroes in maintaining a healthy set of teeth.
It is common observation that dental decay is more attended to than gum disease. The symptoms associated with decay, be it discoloration, food lodgment, sensitivity, and sometimes pain are a lot more demanding.
The bad news is that the same bacteria have a harmful effect on the gums too. The good news is that gum disease also (like tooth decay), takes time to develop. The bacteria in the mouth and the plaque are the main initiators of gum disease too. It is more innocuous and not immediately attended to, sometime even gets ignored for years until it become severe and mandates treatment. Certain medical conditions like pregnancy, diabetes, stroke, etc., lead to greater severity of the gum disease.
Chronic gum or periodontal disease, if left untreated, can even lead to multiple tooth loss and require dentures much earlier than required. It is not difficult to diagnose gum disease as the symptoms are quite easy to identify, including
Red, swollen, or painful gums: As with any infection, redness and swelling and pain are the first symptoms of gum disease too.
Spontaneous bleeding of gums: The gums can look spongy and puffed and can sometimes bleed without even a touch
Chronic bad breath: The bacteria are constantly acting on the food debris to produce acid, leading to a bad breath (halitosis)
Pressure on the gums can produce pus: Cumulative infection can lead to gingival abscess
Bad taste in the mouth: If there is an abscess, it will discharge pus into the mouth, leading to this metallic taste
Gingival recession, where the tooth appears to have grown longer. The gum line recedes from its original place, exposing more of the tooth. This also causes greater sensitivity, especially to hot or cold foods
Slight loosening of the teeth (in severe cases) as the fibers loosen their hold around the tooth.
Painful chewing, it puts extra pressure on the fibers of the periodontium.
Some people are more prone for gum disease than others. The risk factors include smoking, increased
female hormones, and chronic illnesses like diabetes and cancer.
Management: Regular visits to the dentist can help identify these at an early stage and manage both progression and severity. Additionally, managing risk factors like smoking and chronic illnesses also is helpful.
3515
people found this helpful
Yes, it is definitely possible to treat such conditions, you have to get proper treatment for your gums with supportive medical cover and maintain your oral hygiene and once the gums are healthy the teeth will gain strength.
2
people found this helpful
Asked for male, 23 years old from Noida

Everyone's system works differently. Its ok if you can't digest spicy food. As such with in digestion n mouth ulcers, you should avoid spicy n oilly foods. Increase your intake of raw fruit and vegetables. Also drink more water. If necessary, start taking vitamin supplements.
6
people found this helpful
Shared 7 months ago • Featured Tip

Bachelor of Ayurveda, Medicine and Surgery (BAMS)
Ayurveda, Lakhimpur Kheri
हमारे शरीर में दांतों के महत्त्व से कौन इनकार कर सकता है. जब बात दांतों की है इसे धारण करने वाले मसूड़ों को अनदेखा नहीं कर सकते हैं. मसूड़ों में में आने वाली समस्याओं का प्रत्यक्ष प्रभाव दांतों पर पड़ता है. इसलिए जब भी सूजन हो, उनमें कमजोरी आए, ब्रश करने के बाद खून आए, दांत हिलने लगें और मुंह से लगातार दुर्गंध आए, तो ये सभी मसूड़ों की समस्या के लक्षण हैं. जब ये लक्षण नजर आएं तो तुरंत इसका उपचार शुरू कर देना चाहिए क्योंकि इससे शुरुआती चरण में छुटकारा पाना आसान है. लेकिन समस्या के बढ़ जाने पर बहुत मुश्किल हो जाता है.
1. प्रारम्भिक लक्षणों को अनदेखा करना
किसी भी समस्या को यदि आप प्रारंभ में सुलझाने का प्रयास करें तो उसका निदान बेहतर और आसान होता है लेकिन यदि आप शुरुवात में उसे अनदेखा करेंगे तो आपको गंभीर परिणाम भुगतने पड़ सकते हैं. जब भी आपको मसूड़ों में सूजन होना, उनका कमजोर पड़ना, ब्रश करने के बाद खून आना, दांत हिलना और मुंह से लगातार दुर्गंध आना आदि मसूड़ों की समस्याएं नजर आयें तो आप सावधानी से इसका उपचार शुरू कर दें. क्योंकि यदि आप देर करेंगे तो इसके दुष्परिणाम के रूप में दांतों का टूटना और कई अन्य रोगों उत्पन्न हो सकते हैं. मसूड़ों में में आने वाले सूजन या खून को हलके में नहीं लेना चाहिए.
2. नियमित रूप से ब्रश न करना
रोजाना ब्रश करने से पुरे मुंह की स्वच्छता बनी रहती है. इसलिए नियमित रूप से ब्रश करने पर आप दांतों और मसूड़ों की कई समस्याओं से बच सकते हैं. लेकिन नियमित रूप से ब्रश न करना, आपके दांतों में ब्लॉक प्लाक पैदा कर सकता है. यही प्लाक नहीं हटाए जाने पर टार्टर बन जाता है. टार्टर को ब्रश भी साफ नहीं कर पाता है. ऐसे में आपके पास सिर्फ प्रोफेशनल क्लीनिंग के द्वारा ही सफाई का एकमात्र विकल्प रह जाता है. इसके कई संभावित कारण हैं जैसे धूम्रपान, डायबिटीज, आनुवांशिक कारण, कमजोर रोग प्रतिरोधी क्षमता आदि.
3. गिन्गिविटिज
जब मसूड़ों की समस्याएं बढ़ जाती हैं तो इसे गिंगिविटीज़ भी कहते हैं. इस दौरान आपके मसूड़ों का लाल होना, सूजन और दर्द, ब्रश करते समय मसूड़ों से खून आना, मसूड़ों का दांतों के ऊपर निकल जाना और लगातार सांस से बदबू आना जैसे लक्षण दिखाई पड़ते हैं. गर्भवती महिलाओं में ऐसी समस्या होना आम बात है. इसलिए उन्हें अपनी सेहत व दांतों का ख़ास ख़्याल रखना चाहिए.
4. मसूड़ों की बीमारी
जब हम प्रारंभिक लक्षणों को अनदेखा कर देते हैं तो मसूड़ों की ये बीमारी की दूसरे स्टेज पर पहुँच जाती है. इसके संकेत हमें मसूड़ों और दांतों के बीच मवाद बनने, दांतों का गिरने, दांतों व मसूड़ों के बीच बहुत अंतर आने, और खाने को चबाते समय सभी दांतों की स्थिति में बदलाव आने के रूप में नजर आता है.
5. मुंह की सफाई न होना
मसूड़ों की समस्याओं के प्रमुख कारणों में से एक ये है, मुंह की साफ-सफाई का ध्यान न रखना. जैसे खाना खाने के बाद हमें ठीक से कुल्ला कर लेना चाहिए जिससे दांतों के बीच फंसे कई चीजें जो बाद में सड़ सकती हैं, वो बाहर निकल जाती हैं. रोजाना ब्रश तो करना ही चाहिए. यदि आप नियमित रूप से ऐसा करेंगे तो आप इन परेशानियों से पहले ही बच सकते हैं.
6. डेंटल ट्रीटमेंट
कई बार ऐसा होता है कि मसूड़ों या दांतों से संबंधित परेशानियों को अनदेखा करने से कई ऐसी परेशानियाँ उत्पन्न हो जाती हैं जिनमें डेंटल ट्रीटमेंट की आवश्यकता होती है. दांतों से प्लाक और टार्टर हटाने के लिए आप प्रोफेशनल क्लीनिंग करवा सकते हैं. कभी-कभी मसूड़ों की समस्या में रूट प्लानिंग करवानी पड़ती हैं. इससे दांतों की जड़ से बैक्टीरिया साफ हो जाते हैं.
7. चिकित्सकीय परामर्श न लेना
मसूड़ों से संबंधित समस्याओं में कई बार चिकित्सकीय परामर्श की भी आवश्यकता होती है. समय रहते चिकित्सकीय परामर्श लेना कई परेशानियों को दूर कर सकता है. लेकिन आप समय रहते चिकित्सकीय परामर्श नहीं लेंगे तो परेशानियाँ बढ़ सकती हैं. ऐसी समस्याओं में की समस्या में डॉक्टर एंटीबायोटिक्स का परामर्श भी देते हैं.
8. अन्य कारण
मसूड़ों की कई समस्याओं में कुछ घरेलू उपचार भी कारगर होते हैं. कई समस्याएं जो प्रारंभिक अवस्था में होती हैं. इन समस्याओं के उपचार में आप आंवला, नीम की पत्तियां, काली मिर्च और काला नमक जीरा, सेंधा नमक, हरड़, दालचीनी, दक्षिणी सुपारी आदि का इस्तेमाल कर सकते हैं.

3
people found this helpful
View All Feed
Near By Doctors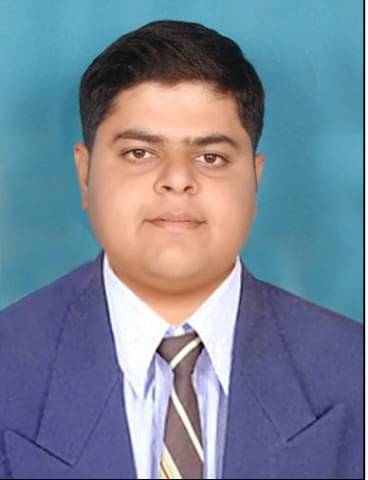 MDS - Periodontics
Dentist
Book Appointment