About
Our goal is to provide a compassionate professional environment to make your experience comfortable. Our staff is friendly, knowledgable and very helpful in addressing your health and fin...
...more
Our goal is to provide a compassionate professional environment to make your experience comfortable. Our staff is friendly, knowledgable and very helpful in addressing your health and financial concerns.
More about Thunga Hospital
Thunga Hospital is known for housing experienced General Surgeons. Dr. Atul B. Gandhi, a well-reputed General Surgeon, practices in Thane. Visit this medical health centre for General Surgeons recommended by 86 patients.
Timings
Location
Mira Bhyander Road, Mira Road East. Landmark: Opposite Shiva Garden, Thane
Mira Road (E)
Thane,
Maharastra

Get Directions
Doctor in Thunga Hospital
Services
Submit Feedback
Submit a review for Thunga Hospital
Your feedback matters!
Write a Review
Feed
Nothing posted by this doctor yet. Here are some posts by similar doctors.

MCh - Pediatric Surgery, MRCS, MS - General Surgery, Fellowship in Minimal Access Surgery(FMAS) & Reproductive Medicine, MBBS
General Surgeon, Hyderabad
Hernia surgery is performed for the correction of a hernia which refers to the bulging of internal organs or tissues through an abnormal opening. It is easy to detect hernia through any pain or discomfort while lifting heavy objects, coughand strain during urination or bowel movements or during prolonged standing or sitting.
It can be found in both men and women. The Hernia can be congenital or can be developed over a period of time. If it doesn't get better over time and also does not go away by itself, then surgery becomes the only option.
Types of Surgery
There are two types of surgery for hernia treatment. One is the conventional open method, which requires an incision in the skin directly over the hernia. The other one is the Laparoscopic hernia repair in which surgery is performed using a small telescope known as a laparoscope.
In this type of surgery minimal invasions are made and the hernia is repaired with only small incisions adjacent to the hernia. Most hernia operations are performed on an outpatient basis, which means that you can go home the very same day.
Wear comfortable clothing with expandable waistbands.
Keep yourself active by moving around as much as you can as it increases circulation, which further speeds up healing.
Eat a diet rich in fibre, fresh fruits and vegetables.
Drink lots of water and other fluids to avoid constipation.
Do not lift any objects even if it is very light as it can bring back pain.
Do not to pick up things from the floor as it will be difficult to bend.
Use stool softener for a few days before and after surgery to help you with your bowel movements.
Avoid driving till the time you feel any pain and as long as you are taking narcotic pain medicines.
Band-Aids which cover the incisions should be changed as and when needed.
Refrain yourself from intercourse as it can be painful.
Check with your doctor when to take a shower so as not to hurt your incisions, and make sure to gently dry your incisions and replace the Band-Aids after taking a shower.
Do not consume any alcoholic drinks for at least 24 hours.
The tips mentioned above will definitely provide help to cope up with post surgery blues. However, in case of fever, excessive sweating, difficulty in urinating, bleeding or any prolonged pain consult your doctor immediately.
Blessed are the people who enjoy a healthy, flawless and glowing skin with minimum effort, throughout their life. Of late, dermatological problems like acne, pruritus, psoriasis, dermatitis, eczema, have been affecting all and sundry. People, irrespective of their age, sex and occupation suffer from skin diseases. While some of the ailments are minor problems, others might be grave enough for one to seek an expert opinion. A number of factors, both internal as well as external, contribute to the skin ailments.

The dermatological problems, if not treated timely, can leave a person physically, mentally and emotionally drained out. In such cases, a person's self-confidence is the worst affected. A lot of conventional and Allopathic options are available to treat skin disease. Ointments, antihistamine tablets and antibacterial medic ations, though effective, often provide temporary relief. In many cases, it has been observed that in due course of time, the problem tends to relapse. The disease, thus, never really leaves the body, piling on the agony.

In this regard, Homeopathy has been a revelation, taking the medical world by storm. It works effectively to completely eliminate the dermatological problem out of your system, providing permanent relief. Homeopathy adopts a holistic approach to treating a disease. It lays great emphasis on identifying and treating the underlying cause. Homeopathic treatment can be a little time consuming, but the time is worth waiting for. Over the past few decades, homeopathy has been the most sought after and reliable medication to deal with dermatological problems. Problems as grave as psoriasis and herpes can be completely cured; all thanks to the goodness of homeopathy. Some of the homeopathic medications that have effectively dealt with skin diseases include:
Natrum Muriaticum and Rhus Toxicodendron: Both the medications, Rhus Toxicodendron in particular, are very effective against eczema. Natrum Muriaticum has been found to soothe a person suffering from mental depression greatly.
Thuja Occidentalis: Acne problems, warts, freckles, dry and itchy skin, ulcers (anogenital region) can throw life in jeopardy. Embrace the goodness of Thuja Occidentalis and the mentioned skin problems will be a thing of the past.
Arsenicum: If psoriasis and chronic urticaria are giving you sleepless nights, Arsenicum is what you need. Arsenicum is equally effective against chronic eczema.
Sepia: Herpes can make life miserable. Sepia is a powerful medication that gives one a lot to cheer about. People with psoriasis and dry skin can greatly benefit from Sepia.
Cantharis: It provides great relief from blisters, skin eruptions and burns (second and third degree).

To enjoy the everlasting benefits, one needs to be a little patient with the treatment. To know more about the effective homeopathic treatments, reach us at.
2
people found this helpful
Sweet's syndrome is when you suffer from fever as well as painful skin lesions. These skin lesions usually appear on your head, arms and neck. The cause of Sweet's syndrome is still not known. However, it is known that certain medications, illnesses and infections are a possible trigger for Sweet's syndrome. Sweet's syndrome is such a condition that the symptoms usually go away in a few days but it may come back later on. To know exactly what causes Sweet's syndrome and what the symptoms of it are, read on.

Causes and risk factors
As mentioned earlier, the exact cause of Sweet's syndrome is not known. However, there are certain factors which put you more at risk of getting it than others. Here they are:
1. Gender: It has been proven that women are much more likely to get Sweet's syndrome than men.
2. Age: The young and the elderly are at a risk of getting Sweet's syndrome. However, if you are in between 30 and 60 years of age you are especially at risk.
3. Illnesses: If you have an upper respiratory infection or inflammatory bowel disease then you are more likely to get Sweet's syndrome compared to others. Flu-like symptoms also put you more at a risk of getting Sweet's syndrome compared to others.
4. Pregnancy: It has been seen that pregnancy increases your risk of getting Sweet's syndrome.
5. Drugs: As mentioned earlier, certain antibiotics, nonsteroidal anti-inflammatory drugs as well as azathioprine are all linked to Sweet's syndrome.
1. Small red bumps: As mentioned earlier, the main symptom of Sweet's syndrome is that you will develop small red bumps on your neck, arms or head. The size of the bumps tend to increase quickly and then they spread into painful clusters.
2. Fever: A fever is also very symptomatic of Sweet's syndrome. The small red bumps usually appear abruptly after you get a fever.
3. Upper respiratory infection: The small red bumps also appear abruptly after you have got an upper respiratory infection.
It should be noted that Sweet's syndrome is often associated with cancer and has commonly been linked to leukemia.
8
people found this helpful

MBBS, MD - Dermatology, Venereology & Leprosy, FRGUHS (Cosmetology)
PRP is a latest, state-of-the-art technology that employs non-surgical methods to stimulate hair growth in case of hair loss.Advancements in research have enabled scientists to make new inroads in the field of wound and tissue healing. The result of these researches is PRP, which is a natural way to rejuvenate your scalp, skin and stimulate your hair growth.
How PRP works?
The presence of mesenchymal stem cells and autologous blood products in human blood contain specific growth factors that assist in tissue regeneration and healing. PRP has been used to heal skin and wounds for over two decades now. Apart from this it finds use in oral surgery, cosmetic surgery and neurosurgery as well. It is also the promising treatment to promote hair growth.
Benefits:
It is a progressive healing treatment that doesn't require surgery
Simple, rapid and highly effective system
Autologous (from patient's own blood)
The system is biocompatible and xeno-free, so there shouldn't be any safety concerns
Increase in the concentration of platelets can be observed
It helps in the elimination of undesired erythrocytes, which significantly decrease the fibroblast proliferation
Contains growth factors that help in the stimulation of growth of the hair follicles
Can be performed preoperatively, intraoperatively, or post operatively
The Science of PRP
There are special cells called platelets used in PRP, that have been theoretically proved to stimulate hair follicles growth by stimulating stem cells and other important cells in the ecosystem of the follicles. They are instrumental in promoting the healing ability and regeneration of cells, formation of new cells and response to injury. PRP stimulates inactive or newly implanted hair follicles, and makes them active by inducing them into a growth phase.
Platelets are known to contain various structures, which are crucial for blood clotting and cell regeneration, and are released during the repair process by the body. Some of these structures are: glycogen, alpha granules and lysosomes.
Who should not have PRP treatment?
Those with heavy drug and smoking issue should avoid PRP. Also those who drink a lot of alcohol should avoid PRP. Those suffering from platelets related ailments, sepsis, chronic liver disease, thrombocytopenia, hyperfibrinogenemia, systemic disorders and cancer should also stay away from PRP.
Conclusion
At length, PRP is a boon for all those who aren't fans of surgery or the ones who prefer a more aggressive but non-surgical approach for treatment to their ailments. The results might vary from patient to patient, but it is certainly one of the most promising technologies to stimulate hair growth and rejuvenate your skin, and the results are quite convincing.
3
people found this helpful
Caring for their look is no longer only restricted to women, men care about their looks just as much as women. In fact, it would be more suitable to say that majority of today's population cares about their looks and appearance. In an effort to look younger many men now-a-days are turning to Botox injections in order to get a more youthful appearance. There is no significant difference between Botox effects on men and women.
Here are nine things that men can expect with Botox treatment:
A Ten Minute Procedure: The actually process of getting a Botox injection does not take longer than 10 to 15 minutes. There is no need for anesthesia and it can easily be performed as an outpatient procedure. A Botox injection is relatively pain-free.
Get Back to Work: Botox is a procedure that you can get done even on your lunch break. Since it does not involve anesthesia of any kind, you can get straight back to the office within an hour of having the procedure. However, it is best to avoid strenuous activities and exercising for a week after the procedure.
Quick Results: Botox results are not immediate but can be seen within 3 to 5 days of the injection being given. Optimal results can be noted 2 weeks after the process.
Swelling and Bruising: Mild swelling is observed at the injection site, which resolves in max 1-2 hours, bruising is very rare, but if happens resolves on its own in 2-3 days maximum and can be easily concealed with light make up.
Effects that Last 4 to 6 Months: Botox injections do make you look younger, but its effects do not last forever. The effect of Botox injections usually lasts for 4 to 6 months. After this, you will need to go through the procedure again to maintain the youthful appearance.
Slowed Pace of Aging: Botox can also be used as a preventive measure when it comes to aging. Many men find that Botox can help prevent the formation of wrinkles and soften fine lines.
Headaches: Though Botox injections are also a form of treatment for chronic migraines, one of the side effects of Botox is a mild headache. This should resolve itself within a few hours and is not something to worry about.
A Few Side-Effects: Generally no untoward side effects are noted if done with the right technique, some rare side effects are drooping of eyelids which resolves on its own in 2 months.
Compliments: 'Rested, refreshed, good'; These are some of the words you should get used to hearing when people talk about the way you look. As long as you use Botox in moderation and get the procedure done by an experienced doctor, you should be ready to look fabulous.
1
person found this helpful
Dear patient some whitening lotion may little side effects like acne issues. Try to stop. Go herbal base.
1
person found this helpful
Best and worst home remedies for your hemorrhoids sitz baths. Generally, experts recommend people with painful hemorrhoids sit in warm water for 15 minutes, several times a day — especially after a bowel movement. Witch hazel. Apple cider vinegar. Psyllium husk. Aloe vera. Tea tree oil. Epsom salts and glycerin.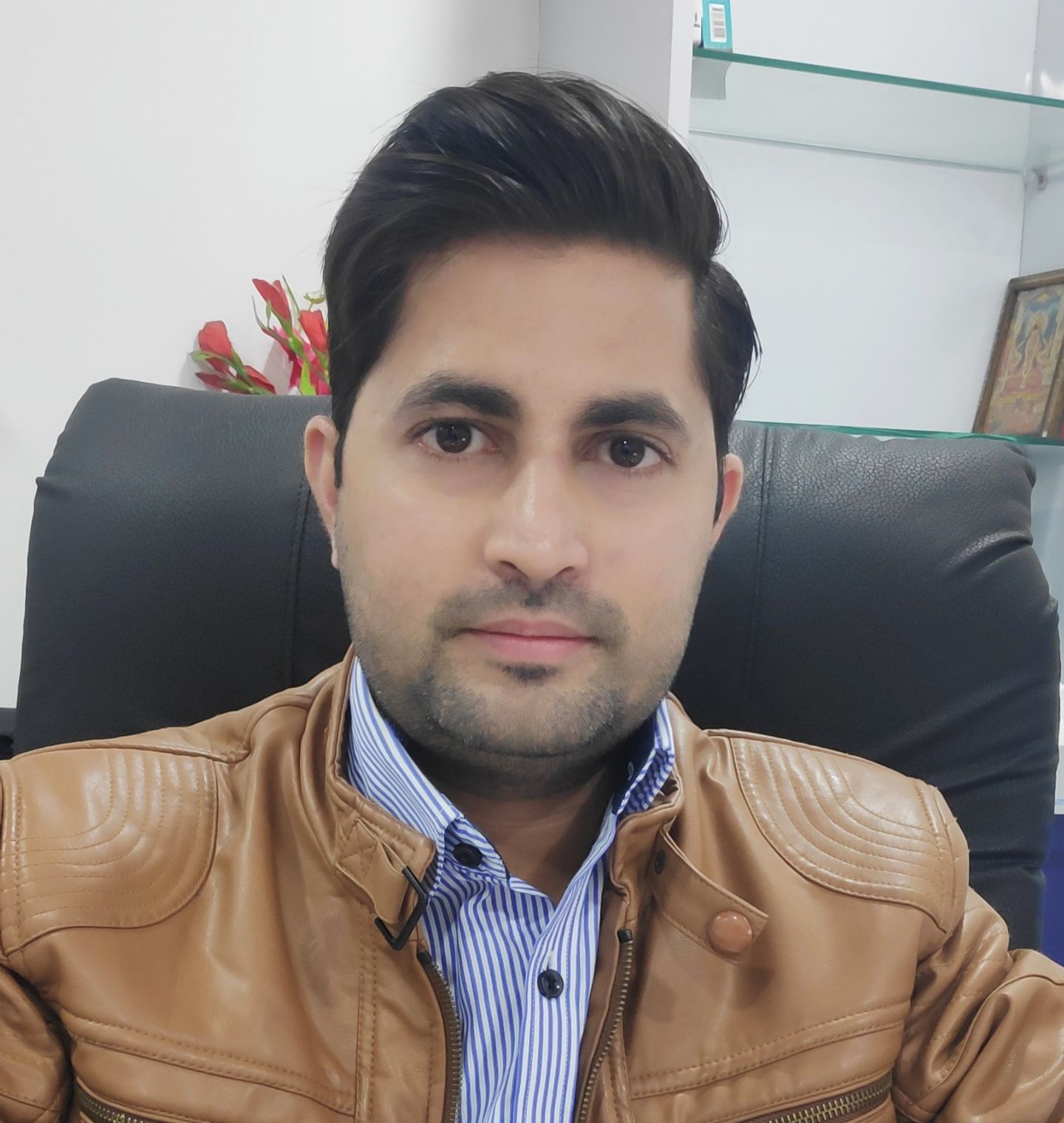 Kasturba Medical College, Manipal, Indian Institute of Aesthetic Medicine, FMC (Fellow in Med.Cosmetology)
Firstly bio oil itself help to reduce scars to a very limited extend. Secondly adapalene & benzyl peroxide only help to reduce scars "formation" after acne. They neither completely stop scar formation nor they can heal a scar which is already formed. So whether you apply bio oil first or not, it has limited use.
You can apply aloe vera juice/gel from its leaf (fresh), not from ready made gels available in market. Remove skin of an aloe vera leaf. Take /scoop out gel. Apply this gel to your skin. Wash with plain water after an hour. Or keep it overnight. Use some sunblock with spf (at least 50) every time you go out in sun. Apply it 30 mins before going out wear full sleeves shirt.Use umbrella when going in sun. U need proper constitutional med to get permanent relief. Ask for consultation so that I can help you better.
1
person found this helpful
View All Feed
Near By Clinics