About
It is important to us that you feel comfortable while visiting our office. To achieve this goal, we have staffed our office with caring people who will answer your questions and help you ...
...more
It is important to us that you feel comfortable while visiting our office. To achieve this goal, we have staffed our office with caring people who will answer your questions and help you understand your treatments.
More about Oscar Hospital
Oscar Hospital is known for housing experienced Gynaecologists. Dr. Vidya Shetty, a well-reputed Gynaecologist, practices in Thane. Visit this medical health centre for Gynaecologists recommended by 48 patients.
Timings
Location
Near Manpada Signal, Tikujiniwadi Road, Off. Godbunder Road, Manpada, Thane, Thane
Manpada
Thane,
Maharashtra
-
400607

Get Directions
Photos (1)


MBBS, MD - Obstetrics & Gynaecology
Gynaecologist
02:30 PM - 03:30 PM
09:30 AM - 10:30 PM
Services
Submit Feedback
Submit a review for Oscar Hospital
Your feedback matters!
Write a Review
Reviews
Karan Bheda
Jun 13, 2017
one of the best gynecologist I have ever met . the way she explains things to me being a guy about my mother's condition is so easy to understand. uses laymen language to explain things and is very warm and friendly . I think more people should consult her
Verified
Nov 30, 2017
Very good experience. Doc is very calm and friendly
Feed
Nothing posted by this doctor yet. Here are some posts by similar doctors.
Yes, as far as pregnancy is concerned, no chances of conception by having contact in th e luteal phase.
1
person found this helpful
Asked for female, 27 years old from Salem
If the fibroid is in the cavity of the uterus, then only there will be a problem. But fibroids can enlarge during pregnancy and cause pain.
1
person found this helpful
Shared yesterday • Featured Tip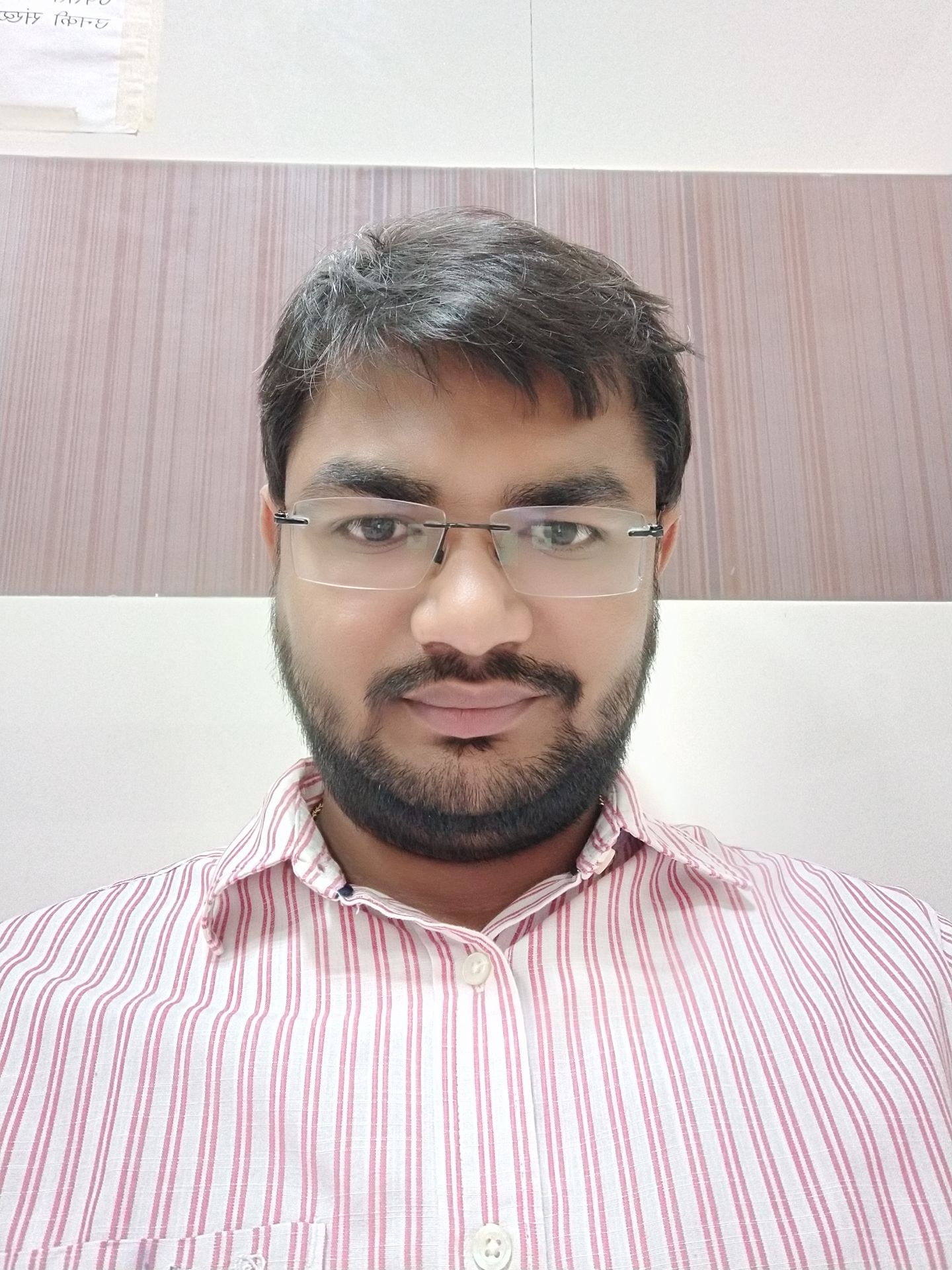 MBBS, MD
General Physician, Lucknow
Mechanical ventilation is the artificial method of assisting a person to breathe with the help of a device called ventilator. It is employed when a person's spontaneous breathing who has been affected and cannot breathe on his/her own.
When is Mechanical Ventilation indicated?
Several injuries or other medical conditions could call for assisted breathing-
• Apnea (inhalation muscles become non-functional) that leads to intoxication and respiratory arrest
• Lung injury or trauma that leads to an inadequate exchange of gases between the lungs
• Acute asthma that requires intubation
• Chronic obstructive pulmonary disease
• Obesity hypoventilation syndrome
• Respiratory acidosis (excessive carbon dioxide in the blood)
• Respiratory distress like tachypnea that leads to rapid breathing
• Hypoxemia (too little oxygen in the blood)
• Muscular dystrophy (weakening of skeletal muscles)
• Amyotrophic lateral sclerosis (neurons controlling the voluntary muscles die)
Duration of artificial respiration
1. It is used for the entire duration of a surgery.
2. Long-term ventilation is necessary for people suffering from chronic illnesses who have been hospitalized. In such cases, special measures are taken to stabilize the trachea.
3. It can be used by ailing persons at home as well.
How is mechanical ventilation performed?
1. A tube is inserted into the trachea. This process is called intubation. The tube goes in through the mouth or nose (endotracheal tube). The tube is kept in place with a metal strap that goes around the head. The other end of the tube is attached to the ventilator. The ventilator pumps oxygen and other gases into the lungs. It can be a painful process, and before surgeries, it is performed under anaesthesia.
2. The tube can be inserted through a surgical hole in the throat. This process is called tracheotomy.
When the ventilator applies pressure to blow air into the lungs, it is called positive pressure. the exhalation can be done by the person himself/herself or if spontaneous respiration is compromised, the ventilator will help pump out the carbon dioxide.
Both types of tubes affect a person's ability to speak because they pass through the vocal chords. Tracheotomy is performed on people who will require ventilation for long stretches of time because endotracheal tubes are uncomfortable and sometimes painful.
Risks associated with artificial ventilation:
1. The gravest risk is that of pneumonia. A person who is undergoing ventilation is already physically weak. And that makes the person susceptible to a wide range of diseases. The tube that is inserted into the trachea allows the entry of different types of bacteria. The result is Ventilation Associated Pneumonia (VAP). Because the tube is always present in the trachea, a person cannot cough. Coughing flushes out many bacteria. VAP is curable with antibiotics.
2. Endotracheal tubes may also lead to a sinus infection
3. Pneumothorax is yet another risk linked with artificial ventilation. Air leaks from the lungs and this causes pain and in extreme cases may even lead to the collapse of the lungs.
4. Because air is pushed into the lungs with pressure, it might cause lung damage.
5. Too much oxygen is also harmful to the lungs.
Taking a person off ventilation
This process is called weaning. The ventilator is turned off but still attached to the person. The person is allowed to breathe on his/her own. If there are difficulties, the ventilator is turned back on. It is like a trial run. Gradually the individual develops the ability to breathe on his/her own.
Mechanical ventilation is a painful and often risky method. But when a person is unable to breathe, it is the only way to save his/her life.
2
people found this helpful
Shared yesterday • Featured Tip

Bachelor of Ayurveda, Medicine and Surgery (BAMS)
While the social stigma pertaining to women's sexuality is being gradually (albeit heavily) dismantled, questions addressing the sexual concerns and problems of women are also more widely and openly discussed now. The debate of whether to completely forgo sexual activity during menstruation is one that continues to share explicitly divided opinions despite everything even till this day.
The idea of intercourse during 'the time of the month' is one that seldom receives an approving nod. Inhibitions relating to the 'mess' and the notion that menstrual blood, sanitary pads, and tampons can lower your arousal rates may underplay the many benefits of engaging in sexual activity during this time.
However, this remains challenged by the many upshots as enlisted below:
- Helps ease cramps
The release of oxytocin and dopamine along with other endorphins alleviate the cramps and body-ache that one might encounter during periods. Sex promotes better blood flow and relieves stress and can help battle mood swings during periods.
- Shortens the length of periods
Many women who engage in sex during menstruation often claim that their periods last for a comparatively shorter span of time than if they hadn't had any intercourse. This is because every time you have an orgasm, the uterus contracts. The muscle spasms of orgasm allow expulsion of blood and uterine lining faster than it is usually subjected to happen.
- No need for lubes
Your flow acts as an active and better lubrication during sex and this also enhances pleasure. This might act as a natural way to deal with dryness during sex and one may avoid store-bought lubrications during the time of the month.
- Chances are that you might actually like it
Changes in hormonal balances during the first few days of periods can make women more desirous of sexual activity and the partners may enjoy a greater level of pleasure. Sex during periods also ushers in a feeling of deeper intimacy between the partners. An intensified sense of libido that one may feel during this time is extremely beneficial to sexual activity. The pleasure is therefore greater and you might actually like it more than sex on normal days!
How to minimize the mess?
If your primary concern is the 'mess' that you're afraid to create, a menstrual cap or female condom may be the solution to your problem. They help reduce the blood flow during sexual intercourse. In fact, even a regular condom can make it less messy, at least for you partner. Sex in the shower also elevates cleanliness while retaining (often increasing) the excitement in your sexual act.


4
people found this helpful
Shared yesterday • Featured Tip

Carpal tunnel syndrome is a condition that affects around 3%-5% of the population and generally affects women more than men. This syndrome affects the fingers therefore drastically impairing your ability to perform routine tasks.
Causes of Carpal Tunnel Syndrome
Anything that bothers or stresses the median nerve in the carpal tunnel area can lead to carpal tunnel. However, there are lot of other reasons which may contribute towards causing a condition like carpal tunnel syndrome. They are:
Obesity- Being overweight is considered to be one of the major causes of carpal tunnel since all that extra fat puts a lot of pressure on your bones, which puts pressure on the nerve.
Gender- Carpal tunnel is generally more common in women because the size of women's carpal tunnels are smaller than men.
Anatomical reasons- Arthritis or bone dislocation and fracture can lead to modification of the space in the carpal tunnel area. This puts intense pressure on the median nerve and also leads to deformation of the wrist bone.
Nerve conditions- Conditions such as multiple sclerosis and diabetes can lead to carpal tunnel syndrome because they mainly affect and damage the nerves, which means it also affects the median nerve where the carpal tunnel is located.
Medical conditions- Several medical conditions such as kidney damage or kidney failure, hypothyroid or hyperthyroid and menopause can also cause carpal tunnel syndrome.
Inflammation- Inflammation is one of the biggest reasons of carpal tunnel. Rheumatoid arthritis, which is directly caused by inflammation can damage the tendons in your wrist and put a lot of pressure on your median nerve leading to carpal tunnel
Body fluids imbalance- As it is commonly known, menopause and pregnancy can cause a lot of fluid retention in the body which tends to aggravate the median nerve in which the carpal tunnel is located.
Symptoms of Carpal Tunnel
Carpal tunnel syndrome doesn't happen overnight, it is more of a gradual condition. The common symptoms of carpal tunnel are:
Loss of strength in arm- This condition can cause a lot of weakness in your arms which may lead to you dropping things. The median nerve in which the carpal tunnel is located regulates and controls the thumbs pinching muscles and when these muscles become weak, it causes you to momentarily lose your motor skills.
Numbness and prickling sensation- In carpal tunnel syndrome, except for the little finger all the other fingers are affected i.e. ring finger, middle finger, index finger and the thumb. Carpal tunnel patients generally experience an electric shock-like sensation in their fingers while holding things and this pain travels from the wrist to the hand. This sensation can even cause you to come awake at night.
Pain and burning that travels up your arm
Wrist pain at night that interferes with sleep
How can physiotherapy help with carpal tunnel syndrome?
Physiotherapy is a very good idea for dealing with a condition like carpal tunnel syndrome because it takes into account the whole problem and tries to solve it without involving getting into medications.
Once your physiotherapist has understood where the pain is and from where it is originating, he will treat you and guide you in such a way that will work towards lessening the strain on your median nerve. Some of the most useful ways of fighting carpal tunnel are:
Splints and braces- The use of splints and braces because it keeps your hands in a stable and straight position and prevents too much pressure on them. In case your physiotherapist feels that your work is aggravating your condition, he will ask you to stop putting excessive pressure on your body especially your hands.
TENS- TENS is a type of a machine which stands for Transcutaneous Electrical Muscle Stimulation. This machine helps in reducing the pain of carpal tunnel syndrome.
Ultrasound- Ultrasound therapy helps in countering the pain of carpal tunnel by applying an instrument on the affected area and releasing sound waves which are then absorbed by the tissues. This helps in the reduction of disability and pain.
Laser- Cold laser also known as low level laser therapy is a highly effective and painless form of treatment which helps in decreasing pain and inflammation and also helps in reinstituting healthy tissue. The laser treatment also rehabilitates the body's normal functioning by repairing the affected tissues and cells and also increases blood circulation and all this in combination helps in getting rid of the pain.
Physiotherapy is a universally acknowledged and safe form of treatment when it comes to bone-related ailments. This type of treatment doesn't just help you with your condition, but it also saves a lot of your money and time when compared to other modes of treatments.
1
person found this helpful
View All Feed
Near By Clinics