About
Our medical care facility offers treatments from the best doctors in the field of Allergist/ Immunologist, Asthma Specialist, Cardiologist, Chemcial Peel, Dermatologist, Diabetologist, En...
...more
Our medical care facility offers treatments from the best doctors in the field of Allergist/ Immunologist, Asthma Specialist, Cardiologist, Chemcial Peel, Dermatologist, Diabetologist, Endocrinologist, Gastroenterologist, General Neurologist, General Physician, HIV Specialist, Infectious Diseases Physician, Internal Medicine, Medical Cosmetologist, Pulmonologist, Sports Nutritionist, Thyroid Specialist.We are dedicated to providing you with the personalized, quality health care that you deserve.
More about Pooja Hospital
Pooja Hospital is known for housing experienced Internal Medicine Specialists. Dr. Hardik Thakker, a well-reputed Internal Medicine Specialist, practices in Thane. Visit this medical health centre for Internal Medicine Specialists recommended by 105 patients.
Location
Ground Floor, Odyssey Tech Park, Raghunath Nagar, Thane West
Kalyan West
Thane,
Maharashtra
-
400604

Get Directions
Photos (1)

Videos (7)
View All Videos

MD - Internal Medicine, MBBS
Internal Medicine Specialist
Get ₹125 cashback on this appointment (No Booking Fee)
Health Packages
30 Days validity
•
Medicines included
₹2500
30 Days validity
•
Medicines included
₹3000
30 Days validity
•
Medicines included
₹2500
30 Days validity
•
Medicines included
₹2500
30 Days validity
•
Medicines included
₹2500
30 Days validity
•
Medicines included
₹2500
30 Days validity
•
Medicines included
₹2500
Services
Submit Feedback
Submit a review for Pooja Hospital
Your feedback matters!
Write a Review
Patient Review Highlights
"Professional"
1 review
"Prompt"
2 reviews
"Well-reasoned"
2 reviews
"Nurturing"
1 review
"Practical"
6 reviews
"Thorough"
2 reviews
"knowledgeable"
12 reviews
"Caring"
1 review
"Very helpful"
25 reviews
"Saved my life"
1 review
"Inspiring"
1 review
Feed
Shared 5 days ago • Featured Tip
There are many organisms that live in our bodies and on the surface of the skin. These are usually harmless and do not cause any damage. But there are many organisms like viruses, fungi and bacteria that can cause infectious disorders known as infections. There are many kinds of infections that can affect the various parts of the body. These are generally caused by various things starting from contaminated food, to transmission from an infected person and more.
Read on to know more about the kind of infections and their causes.
Common Symptoms: The various kinds of infections usually have common symptoms including fever due the start of the immune system's fight against the infecting organism, as well as cough, cold, chills, fatigue, loss of appetite, loose motions and pain. All these symptoms point at the presence of an infection.
Types: As mentioned earlier, infections can be of various types. Starting from viral infections that come with the change of seasons with allergy like symptoms, to STDs or sexually transmitted disease that are contagious and can spread with sexual contact, or even throat, stomach and other kinds of infections that can occur due to ingestion of contaminated food, insect bites and much more; there are several types of infections that can afflict the various parts of the body.
Indirect Contact: There are many surfaces like sinks, faucets, keyboards, tables, door knobs and more, which can carry and pass on infections through contact. This is especially true for public places including public toilets which are the number one cause of UTI or urinary tract infection.
Insect Bites: Fleas, tick, lice and even mosquitoes are all carriers of germs because they fly from one contaminated place to another, feasting on dirty and contaminated elements. A bite from one such insect can cause infections. Also, if we ingest food on which house flies and mosquitoes have been sitting, then we are risk of contracting infections.
Food Contamination: Continuing from the point above, food and water contamination can lead to the travel of disease causing germs into your system which can spread infection. This can also happen when you eat old food that has not been stored under proper conditions, as there may be fungi or mould growing on it.
Getting vaccinated on time can help in preventing many infections. This is especially important if you are travelling to various countries. In case you have a concern or query you can always consult an expert & get answers to your questions!
459
people found this helpful
Shared 3 weeks ago • Featured Tip
'Light exercise' is one of the first things every doctor prescribes for hypertension patients. Hypertension is a condition where blood exerts a very high force against the walls of the blood vessels. While a normal person's blood pressure is usually around 120 over 80, a hypertension patient's blood pressure is higher than 140 over 90. Regular exercise helps regulate this blood pressure and improves cardiovascular health. It also improves blood circulation, thus giving you more energy and easing stress.

So, what types of exercises are best for treating hypertension?

Aerobics
Aerobic activities are activities that increase your heart and breathing rate. Simple household chores like mowing the lawn or swabbing the floor can also count as aerobic activities. Other such exercises include brisk walking, jogging and swimming. Alternatively you could join a group sport such as basketball or football to increase your aerobic activity. This will make your heart stronger and reduce stress, both of which will in turn lower your blood pressure.

Strength training
Lifting weights may cause a temporary spike in blood pressure at the time of exercising, but it has a number of long term benefits. It improves your overall cardiovascular health and helps build strong muscles. Instead of doing a few sets of lifting heavy weights, it is better for a hypertension patient to lift lighter weights more number of times. Light weights challenge the muscles by increasing the number of sets.

Yoga
Practicing yoga asanas and pranayam can help lower blood pressure and reduce stress induced hypertension. While asanas are yogic positions, pranayam refers to breathing techniques. Some asanas that are beneficial for hypertension are shavasana, sukhasan and shishuasan. Yoga benefits hypertension patients by relaxing the body and calming the nervous system.

How much exercise do you need?
With hypertension, you should be very careful to not overdo any exercise. Brisk walking for 30 minutes or jogging for 20 minutes on a daily basis is ideal. A five minute warm up and cooling down period at the beginning and end of your exercise routine is essential. If you cannot put aside half an hour each day, you could even break it up into smaller periods of 10 or 15 minutes each. When exercising, it is important to listen to your body. The moment you feel out of breath or dizzy, you must stop your exercise.
If you are a regular gym enthusiast, lifting light weights won't be an issue. However, if you live a sedentary lifestyle and are only starting a fitness routine now, it is advisable to consult your doctor before adding weight training to your schedule. You should also consult your doctor if you are above the age of 45 or if you are overweight.
2
people found this helpful
Shared 4 weeks ago • Featured Tip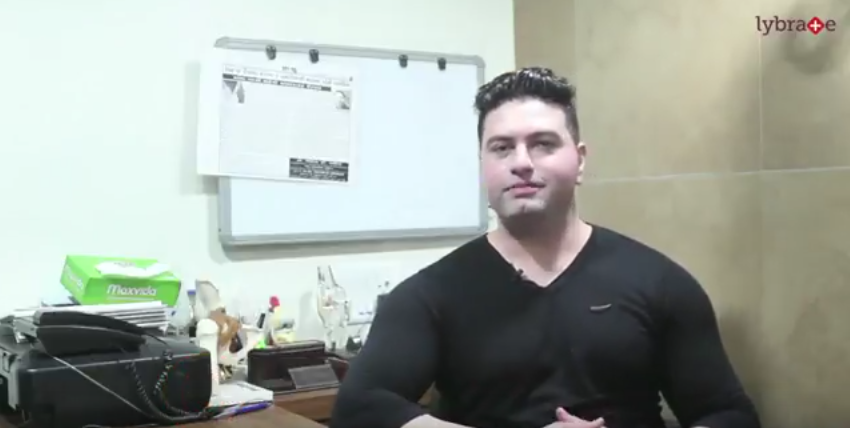 Every monsoon season, the risk of catching various diseases is extremely high due to unhygienic conditions and not adhering to basic preventive measures. Early diagnosis and treatment of diseases in rainy season is important making the difference between life and death.
5329
people found this helpful
Shared 1 month ago • Featured Tip
Thyroid disorders are associated with the thyroid gland. A thyroid gland is a butterfly-shaped gland situated right at the base of one's neck. The role of the thyroid gland is to carry out numerous metabolic processes within the body. The brain regulates the functioning of the thyroid gland through a feedback mechanism. There are a number of disorders, both severe and trivial, which could affect the thyroid gland.
Main symptoms of thyroid disorders:
Weight loss and weight gain

Changes in heart rate (arrhythmia)

Frequent mood swings

Swollen neck

Sudden bouts of moderate to high fever
Other symptoms include:
Abnormalities or irregularities in menstruation

Brittle nails and dry skin

Blurred vision
Treatment Options:
Intake of thyroid hormone pills may prove beneficial. Once you start with the treatment, you may notice significant improvement within the first two or three weeks. Generally, once affected by thyroid disorders, one might have to be on these medications his/her entire life. Over time, this treatment procedure should result in lowering of the cholesterol levels, increased energy; but in certain cases, might throw up side effects in the form of sudden and unexplained weight loss.
Anti-thyroid medications help reduce and regulate the secretion of the thyroid hormone, thus treating certain thyroid disorders (such as hyperthyroidism).
Beta blockers are drugs help in reducing high blood pressure, heart palpitations and controlling heart rate.
In severe cases, such as enlargement of the thyroid gland, surgery is advised by the doctor, in which the thyroid gland is removed. Tumors or thyroid nodules are also treated by this surgical process.
In cases of thyroid cancer, besides the surgical procedure, radioactive iodine therapy (radioiodine) is recommended. This therapy helps destroy the thyroid gland and other thyroid (malignant) cells which may be taking up iodine. However, the side effects of this technique are minimal. This procedure helps to destroy those tissues which may not have been removed by the surgery. If the thyroid cancer has spread to the lymph nodes or to other parts within the body, this particular mode of treatment can be very effective.
Types of Thyroid Disorders:
Hypothyroidism: This is a condition characterized by an underactive thyroid gland. In this case, sufficient thyroid hormone is not secreted in the body.

Hyperthyroidism: This is characterized by an overactive thyroid gland, that results in overproduction of the thyroid hormone.

Thyroid cancer: It is a type of cancer of the thyroid gland.

Goiter: This is a disorder wherein the thyroid gland gets abnormally enlarged.

Thyroid nodules: This is marked by swelling of the thyroid gland.
6733
people found this helpful
Shared 5 months ago • Featured Tip
Influenza or seasonal flu is basically a viral infection. It is different from common flu that accounts for many conditions that occur due to changing weather. These conditions include cold, stomach problems and fever. Influenza or flu comes with a variety of symptoms and is primarily caused by a virus due to lack of precautions taken as far as food and outings go, during the changing seasons. Let us find out more about the symptoms and treatment.
Symptoms: The main symptoms of this condition include fever, an aching body, dullness, fatigue, dry hacking coughs, a sore throat and even headaches. Appetite loss and drowsiness are also some symptoms of the condition.
Causes: Influenza is usually caused by either of the two influenza viruses, such as virus A or Virus B. The strains of these viruses are known to change every year.
Congestion: The main form of treatment revolves around treating the congestion that may have occurred in the nasal or the sinus tracts. The treatment for this is usually done with the help of nasal decongestants or sprays which can be used for a few days to get relief until the infection and congestion leaves the body. One must avoid the use of these decongestants for prolonged periods of time as they can make the condition reoccur again and again.
Allergies: Histamine is the chemical that the body produces automatically when an allergy hits. This is what causes influenza and hay fever as well. One can get treated with the help of anti-histamine drugs that will be prescribed for the doctor in case an allergic reaction or hay fever is detected. This drug can cause severe drowsiness, so it is best to take it at night and wake up fresh in the morning.
Blood Pressure and Other Complications: It is important to know what kind of medication you are allergic to, before you ingest anything or take a spray. If you are suffering from high blood pressure or any other cardiovascular complications, then you may want to steer clear of decongestants as these sprays can increase the blood pressure as well as the heart rate of the patient.
Cough: In order to cure a cough, one can take a cough medicine that will also have anti-histamines and analgesics, which will help in clearing the pollutants, dirt and allergens that have caused the cough.
Fever: In case you are experiencing fever and body ache, you can take aspirin or acetaminophen. However, this should be avoided by children.
With the treatment, one should take ample precautions while stepping out the home. Also, the patient should be careful about the dosage to avoid an overdose. In case you have a concern or query you can always consult an expert & get answers to your questions!
6517
people found this helpful
Shared 6 months ago • Featured Tip
A migraine is considered to be one of the worst headaches of all. It causes excruciating pain along with a range of other symptoms. Notably, a migraine pain is very different in nature compared to general headache. A migraine pain is mostly felt on any one side of the brain. Since a migraine is difficult to diagnose, here is a list of 5 signs that will help you to understand, if your headache qualifies as a migraine:
Vision splotches: It is very common among migraine patients to experience blind spots and a sudden flash of light. While this might appear to be a little unusual, it is pretty normal for migraine patients. The visual cortex of the brain is responsible for incidences like these. They often pace up and slow down to cause such unnatural feelings. For cases like this, the nerve gets activated by the optical lobe and crashes immediately resulting in such sensations. These visible auras are felt by both the eyes.
A spinning sensation: A migraine patient often gets a swirling sensation. This requires them to immediately lie down. This is accompanied with nausea and throwing up. Certain migraine-induced changes caused in the brain causes hearing imbalance which is very similar to vertigo. These auras often serve as the onset of a migraine and can last for over one hour before the actual migraine cycle starts. If a person is suffering from these symptoms, it is a clear indication that he is suffering from a migraine.
Light sensitivity: Migraine patients often becomes oversensitive to sound and light. This is perhaps the reason why most migraine sufferers like to spend more time in dark and solicitude. Studies have shown that sudden exposure to light activates the optic nerve fiber which in turn activates the pain receptors in the brain. A study conducted by the Nature Neuroscience journal conducted in the year 2010 showed that even blind person (with a migraine) suffers from a sudden glow of light.
Touch sensitivity: Sensory auras often cause sharp pain from tiniest of touches. This is a condition known as the allodynia. This is a condition by which the spine and the brain get super excited by the inflamed blood vessels. This condition should be reported to a doctor since the most common medicine of a migraine does not work well if a patient is suffering from allodynia.
Funny Face: Aura of the tongue, face and lips are known as cheiro-oral. There is a type of aura that makes even speaking and eating difficult. At time sufferers feel that they are suffering from serious diseases such as brain tumor. If this condition prevails, it makes sense to contact your doctor at the earliest and start medication.
In case you have a concern or query you can always consult an expert & get answers to your questions!
6044
people found this helpful
Shared 7 months ago • Featured Tip
Lung diseases are some of the most common diseases suffered by human beings throughout the world. Smoking and infections are responsible for most lung diseases. The lungs perform one of the most important functions of the body. It is also one of the most active organs in the human body and hence lung problems can arise due to problems in any other part of the body. Some of the most common and infectious lung diseases are discussed below...
1. Asthma
Asthma is a common long term disease which is characterized by reversible airflow obstruction and bronchospasm. The symptoms of asthma include coughing, shortness of breath and tightness of chest. These symptoms may occur frequently during a day and depending on the person, it may become worse during night or during a certain exercise.
2. Pneumonia
Pneumonia is another common lung problem which is suffered due to inflammation in the microscopic air sacs in the lungs known as alveoli. Symptoms of pneumonia include dry cough, chest pain, breathing problem and fever. Pneumonia is caused most commonly by viruses or bacteria. It is also caused by certain medications and conditions which are popularly known as autoimmune diseases. There are a number of vaccines available to prevent certain types of pneumonia. Other methods include hand washing and refraining from smoking.
3. Tuberculosis
Tuberculosis is a very infectious disease which is caused by the bacteria Mycobacterium tuberculosis. Although tuberculosis generally affects the lungs, but it has been known to affect other parts of the body as well. Symptoms of tuberculosis include cough containing sputum with blood, night sweats, fever and weight loss. Air is an active medium for spreading tuberculosis. This happens when people who already have tuberculosis sneeze, cough or speak. Infection occurs more in those who have HIV/AIDS or those who smoke. Prevention of tuberculosis includes staying away and keeping those who are at high risk, early detection and treatment and vaccination.
4. Mesothelioma
Mesothelioma is a type of cancer which affects the lungs. It affects the lining of the lungs and chest wall. Symptoms of mesothelioma include shortness of breath, swollen abdomen, cough, chest pain, weight loss and general lethargy. Mesothelioma is caused mainly due to exposure to asbestos. Those people who mine asbestos, produce products from asbestos, work with asbestos products are at high risk. Mesothelioma also results from genetical problems and due to infection caused by the simian virus 40.
5. Pulmonary Embolism
This is a disease caused due to blockage of an artery in the lungs by a substance which has travelled from another part of the body by the bloodstream. Symptoms of this disease include chest pain, breath shortness and coughing up of blood. There may also be signs of blood clot in the legs.
In case you have a concern or query you can always consult an expert & get answers to your questions!
6082
people found this helpful
Shared 7 months ago • Featured Tip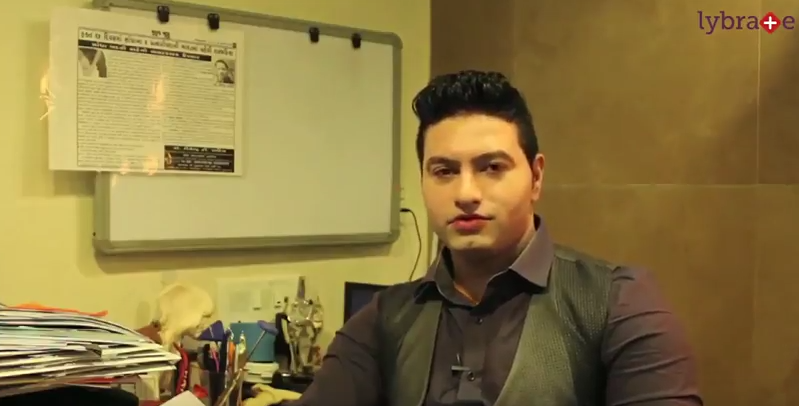 A very good evening to all of you. I'm Dr Hardik Thakker. I am an MD physician and an infectious disease specialist practising in Mumbai. Today I would like to talk about pneumonia. As we know pneumonia is very common in a regular population and it is an infection of the lungs. The most common situation where you see pneumonia is in the infants or children below 12 years or in old people about 60 years especially those with diabetes and HIV especially people who have a very weak immunity. so talking about the causes how does pneumonia happen? Pneumonia is caused by different bacteria, viruses and the fungi which are found in the air. So when you inhale the air, these pathogens enter your lungs. Most of the healthy people have a good immunity and that fights of these bacteria or the virus or the fungi only those people who are immunocompromised or diabetics with high sugars or children's who have a weaker immunity those are the people who are very susceptible to pneumonia and these are the ones who actually get it. So what happens in pneumonia, people get a fever, they get a cough, they get breathlessness and it can take a toll if not control in time. Hence it is very urgent for us recognize pneumonia on time and hospitalize the patients if required for the treatment. For more information on treating pneumonia in and for further treatment options, you can reach me for my online portal which is www.lybrate.com/HardikThakker or you can go to my own website as well. Thank you very much.
3031
people found this helpful
Shared 7 months ago • Featured Tip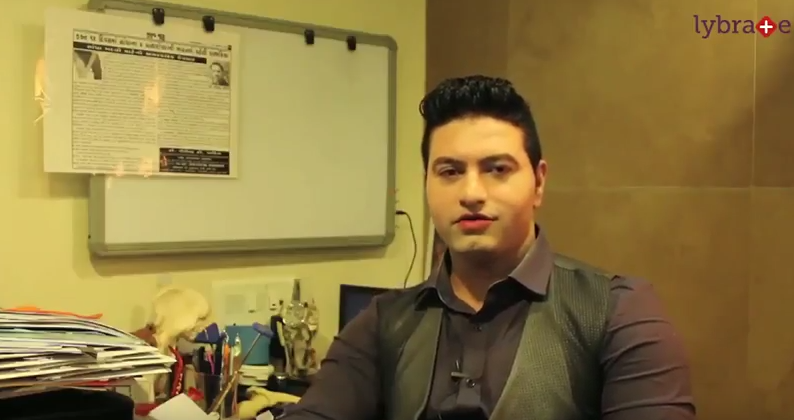 A very good evening to all of you. I'm Dr Hardik Thakker. An MD physician from Mumbai. Today I will be talking to you about dengue fever. This year we have had a lot of patients suffering from dengue fever, so, this is a viral infection and it is an effect. It is caused by the dengue virus. There are four types of viruses this is a den1, den2, den3, den4. So depending on the zero watts the toxicity of the dengue virus varies and is transmitted to the bite of ADEs aegypti mosquito. So we commonly see patients coming with dengue fever who have gotten a fever with chills a lot of body ache and then this is a backache so it is called as a broken bone.
Break spine fever because of this reason and there are people commonly come with low platelet counts and low WBC comes and these infections and the reason is the virus goes and affects the bone marrow and fix the spleen and these are the reasons why there is a decrease in the counts. And one of the complication dengue fever is hock wherein the BP of the person drops really low levels and they can also lead to a RDS and breathlessness so it is very important to diagnose dengue on time and get treated on time. Certain population need hospitalization especially those with low WBC counts low platelet counts people who are breathless, who have a very bad rash or who are going into shock and low BP and this disease can take a toll hence you have to act very promptly. Also once you have an infection from one COR you can still be exposed to infection to other COR's. In short, having dengue ones does not protect you from future episodes of dengue we currently have some vaccines in the research trial right now for prevention of dengue. Hope they come to the market soon and we can use it for the general public as well. And in the meantime, one has to take care of protecting yourself from the mosquitos not to allow them to breed keep away all water collections. Keep the areas dry and use mosquito repellents for more information on dengue fever you can reach me for my online portal which is www.lybrate.com. Thank you very much.
2868
people found this helpful
Shared 8 months ago • Featured Tip
Pulmonary hypertension is a medical condition that arises when the blood pressure remains consistently high in the vessels of the lungs. This condition can develop from a completely unrelated medical condition and is more prevalent among women.
Pulmonary Hypertension can be a hard disease to diagnose. While it has no permanent cure, the medication depends on how far the disease has advanced. From group 1 PAH to group 5 PAH, pulmonary hypertension has 5 stages of advancement.
Here is a list of 10 ways by which this disease can be kept under control along with the prescribed medication:
Quit smoking: Smoking aggravates pulmonary hypertension. It has adverse effects on both the heart and the lung. It is therefore of utmost importance to quit smoking. If you fail to control your urge of smoking, contact your doctor who can suggest a quitting plan.
Avoid high altitude: Patients suffering from pulmonary hypertension should avoid flying and living at high altitude. An altitude of 8000 feet and above can worsen the symptoms. It is therefore suggested that you do not take flights for travelling or come down below the altitude of 2428 meters if you are living in hilly areas.
A healthy diet: A healthy diet consisting of fresh fruit and vegetables, lean meat and whole grains should be consumed on a daily basis. A nutritious diet goes a long way in keeping pulmonary hypertension in check.
Adequate rest: A minimum of 8 hours of sleep is recommended for patients suffering from pulmonary hypertension. A good night's sleep and frequent naps keeps fatigue at bay.
Pregnancy and birth control pills: Avoiding pregnancy is a must for patients suffering from this disease. Pregnancy can be life threatening for the both the baby and the mother. Birth control pills should be avoided as well. It greatly increases the chance of blood clots.
Maintain a steady blood pressure: Any activities that lower the blood pressure should be avoided by all means. Spending too much time in a bathtub or prolonged stress increases the chances fainting.
Become more active: Patients of pulmonary hypertension often run out of breath with little to no activity. While activities such as weight lifting should be strictly avoided, some exercise or daily jogging can fetch good result in keeping a patient healthy.
Get vaccine on time: Doctors often suggest vaccines if the patient suffers from pneumonia or influenza. It should be ensured that such vaccines are taken on time. For patients suffering from pulmonary hypertension, prolonged exposure to diseases such as pneumonia can wreak havoc.
Regular checkup: Regular follow up with the doctor is of prime importance. Any possible side effects or deterioration can be arrested with constant supervision.
On time medication: Patients of pulmonary hypertension should ensure that all the medicines suggested by the doctor are taken at regular intervals as per prescribed dosage.
In case you have a concern or query you can always consult an expert & get answers to your questions!
6341
people found this helpful
View All Feed
Near By Clinics

View Clinic