About
Our medical care facility offers treatments from the best doctors in the field of Allergist/ Immunologist, Asthma Specialist, Cardiologist, Chemcial Peel, Dermatologist, Diabetologist, En...
...more
Our medical care facility offers treatments from the best doctors in the field of Allergist/ Immunologist, Asthma Specialist, Cardiologist, Chemcial Peel, Dermatologist, Diabetologist, Endocrinologist, Gastroenterologist, General Neurologist, General Physician, HIV Specialist, Infectious Diseases Physician, Internal Medicine, Medical Cosmetologist, Pulmonologist, Sports Nutritionist, Thyroid Specialist.We are dedicated to providing you with the personalized, quality health care that you deserve.
More about Pooja Hospital
Pooja Hospital is known for housing experienced Internal Medicine Specialists. Dr. Hardik Thakker, a well-reputed Internal Medicine Specialist, practices in Thane. Visit this medical health centre for Internal Medicine Specialists recommended by 80 patients.
Timings
Location
Ground Floor, Odyssey Tech Park, Raghunath Nagar, Thane West
Kalyan West
Thane,
Maharashtra
-
400604

Get Directions
Photos (1)

Videos (7)
View All Videos

MD - Internal Medicine, MBBS
Internal Medicine Specialist
Get ₹125 cashback on this appointment (No Booking Fee)
Health Packages
30 Days validity
•
Medicines included
₹2500
30 Days validity
•
Medicines included
₹2500
30 Days validity
•
Medicines included
₹2500
30 Days validity
•
Medicines included
₹2500
30 Days validity
•
Medicines included
₹2500
30 Days validity
•
Medicines included
₹2500
30 Days validity
•
Medicines included
₹3000
Services
Submit Feedback
Submit a review for Pooja Hospital
Your feedback matters!
Write a Review
Patient Review Highlights
"Professional"
1 review
"Prompt"
2 reviews
"Well-reasoned"
2 reviews
"Nurturing"
1 review
"Practical"
6 reviews
"Thorough"
2 reviews
"knowledgeable"
12 reviews
"Caring"
1 review
"Very helpful"
27 reviews
"Saved my life"
1 review
"Inspiring"
1 review
Feed
Shared 1 week ago • Featured Tip
Growth hormone or somatropin is responsible for cell growth as well as reproduction. But insufficient somatropin production by the pituitary gland may result in lack in height. It is mostly caused by a serious brain injury, any prevalent medical condition or might occur as a birth defect.
Types:
Congenital GHD - This form of GHD appears from at the time of birth itself.
Acquired GHD- GHD can be acquired during later life as a result of trauma,infection, tumor growth within the brain or radiation therapy.
Idiopathic GHD- Idiopathic GHD is the third, and comparatively worst kind of GHD since it has no treatment.
GHD is mostly permanent, but can also be transient. Read on to know how to detect whether you or your child is suffering from growth hormone deficiency(GHD).
Symptoms:
Childhood onset
Restricted height- Compared to other children of your child's age, he/she may be of shorter height, which is a rather conclusive sign to detect somatropin deficiency.
Chubby and comparatively younger appearance- Your child may have a proportionate body, but if he/she is unnaturally chubby and has a baby-face compared to other children, he/she may be suffering from GHD.
Late puberty- Your child's puberty maybe later than usual or even not appear at all, depending upon the gravity of the GHD.
Hypoglycemia and exaggerated jaundice- Low blood sugar is amongst the most primary manifestations of GHD, along with extended duration of jaundice.
Micro-penis- Micro penis condition is one of the incident signs of GHD, which later escalates to growth deficit as the infant gets older.
Adult onset:
Fatigue- Adults with GHD may experience extreme tiredness throughout the day, with reduced muscle strength.
Osteoporosis- Osteoporosis, along with bodily deformities, is a common sign in adults with GHD.
Lipid abnormalities- A test of your lipid profile may reveal abnormalities in LDL cholesterol, insulin resistance, and impaired cardiac functions.
Tests to determine GHD:
Physical test- A chart is drawn to determine the proportion of height and weight with respect to your age to detect anomalies.
Hand X-ray- A hand X-ray can determine whether the age of bones are at par with your age.
MRI-MRI scan can determine the health of your brain and pituitary gland.
Test for other hormones- Growth Hormone may not be solely responsible for your health condition, so it is important to determine if other hormone levels are all normal.
Treatment:
Hormone supplements- Hormone supplements like corticosteroids (hydrocortisone or prednisone), Levothyroxine (levoxyl, synthroid, etc), and others work to replenish the deficiency of pituitary hormones.
Growth hormone injection- GH is injected beneath your skin, to cure GDH. This is a long-term treatment and requires constant monitoring.
580
people found this helpful
Shared 3 weeks ago • Featured Tip
5 signs your body is lacking in water
Water is indispensable for the human body as 90% of the brain and almost 60 per cent of an adult body is chiefly made up of water. Water is just as important as any of your meals. Each cell and organ depends on water for its proper functioning and for flushing out toxins and fats from the body. An average man must consume roughly 3 litres (10-12 glasses) of water per day; and a woman requires about 2.5 litres (8-10 glasses). If you're not meeting this requirement, you might be fall prey to dehydration.
The state of water deficiency or dehydration can be determined through various symptoms. Read on to know the 5 most common signs:
1. The colour of your urine is dark
The colour of your urine indicates your health. The lesser the water you drink, the darker is the colour of your pee. If your urine is pale yellow, you drink a sufficient amount of water. If it's dark yellow and concentrated, it's a sign for you to refill on water. Also, if you haven't urinated for more than two hours, you should immediately gulp 2 glasses of water.
2. You experience frequent headaches
Headaches are often caused by dehydration when the pressure from your blood vessels falls. Dehydration makes it tough for your heart to pump enough oxygen to the brain. Drinking sufficient amounts of water ensures the flow of oxygen in your body.
3. You feel dizzy and fatigued
Lack of water can often lead to laziness and restlessness. It may also cause a rapid change in your blood pressure. Low or high blood pressures are stimulants of fatigue. Water gives you instant energy that wakes up your whole system, thus making you feel revitalised.
4. You have constipated bowel movements
Water is one of the top natural remedies for constipation or troubled bowel movements. If your fluid intake is low, you're likely to have stomach, gastric and bowel problems. The digestive system depends on water to help food move through both the intestines. It checks the functions of the digestive tract, while also keeping it flexible and clean.
5. You experience brain fogs and blackouts
Your brain cells and nerves react severely to water loss. You may start feeling a lack of concentration along with temporary memory loss. Blackouts and fogs are common when you have a deficit of water. You might even experience difficulty in carrying out cognitive tasks.
If you're experiencing similar issues, you must enhance your daily water intake. You can try carrying a sipper around, which allows you to keep a tab on your water consumption. To relish water as a refreshing beverage, you can infuse freshly chopped fruits and herbs in a pitcher of chilled water. This flavoured water also cleanses your body of all toxins and chemicals, thus keeping you fresh.
6055
people found this helpful
Shared 1 month ago • Featured Tip
Ever been in a situation where a medicine you used to take regularly to deal with something, has suddenly stopped being effective? This is because of antibiotic resistance. This refers to the ability of bacteria to change their structure so as to resist the antibiotic. Thus, an illness that was once easily treatable is no longer affected by the same medicines and the bacteria causing the infection multiplies, thus worsening the condition.
How do bacteria develop antibiotic resistance?
When you take a drug, not all the bacteria present is affected equally. While some bacteria die out, others turn dormant. Repeated and improper use of antibiotics can lead multiplication of the dormant bacteria, which results in spreading of disease, instead of containing the same. One of the main causes of this is using strong antibiotics to treat minor viral illnesses.
What can you do to fight antibiotic resistance?
Follow your prescription: When taking a course of antibiotics, it is also essential to complete the course and not leave it midway just because you are feeling better. Antibiotics are also most effective when taken regularly. Hence, avoid skipping a dose in your treatment. Doing this does not completely cure the infection, but increases the bacteria's resistance to the drug.
Do not take someone else's medicine: Self medication can do more harm than good. Each drug attacks a particular combination of symptoms. Taking medication prescribed for someone else can increase the bacteria's resistance to antibiotics. It can also delay correct treatment, thus allowing your condition to worsen.
Discard the leftover medication: When stored for a long period of time, medicines lose their potency. Thus if you were to take them later, they would be less effective against the bacteria.
Do not take antibiotics for a viral infection: In any case, antibiotics to not address viruses and hence, the medicine will not have a beneficial effect on the virus. However, it can affect the bacteria present in your body by making it resistant to the drug.
Do not use antibiotics for an extended duration: Use of antibiotic for treating issues such as acne can contribute to antibiotic resistance. If you must take any such medication, ensure that you are being cared for by a healthcare professional. Most doctors will suggest giving your body breaks between antibiotic courses when it comes to long term medication.
Try natural remedies: Many common bacterial infections can be successfully treated naturally in their early stages. Aloe Vera, turmeric, garlic and tea tree oil are some of the natural cures for a range of bacterial infections. The biggest advantage of these natural cures is their lack of side effects.
5178
people found this helpful
Shared 2 months ago • Featured Tip
Does Hormonal Imbalance Hint the Risk of Diabetes?
Hormones are chemical substances that regulate a vast range of important functions in the body. They are secreted by various glands and organs and can affect important body functions like growth, immunity, blood pressure and glucose levels among several others. Several disorders can arise due to an imbalance of your hormones, particularly Diabetes.
Diabetes is a metabolic disorder, which is mostly chronic or long lasting in nature. It interferes with the body's ability to use glucose and chiefly pertains to the hormone called insulin, although other hormones can also be related.
Any imbalance for the following hormones that can lead to diabetes:
1. Insulin
Insulin is a hormone, which is secreted by the pancreas. Diabetes can occur when this hormone is not secreted in adequate amounts or in when it is used inefficiently. During digestion, food gets broken down to glucose, which provides energy to the body. Insulin facilitates the function of moving the glucose from the bloodstream to the cells. In case of diabetes, the glucose remains in the bloodstream due to insulin issues.
2. Cortisol
The adrenal gland is responsible for producing the hormone cortisol, which regulates blood pressure, stress and glucose production. The production of cortisol is controlled by another hormone called ACTH, which is secreted by the pituitary gland in the brain. Excess quantities of glucose in the body disrupt the function of insulin and trigger the liver to produce glucose, thereby leading to diabetes.
3. Growth hormone
The pituitary gland is responsible for producing certain hormones including the growth hormone. Growth and development of the muscles, bones and other organs of the body fall within the functions of the growth hormone. Overproduction of this hormone can lead to a disease called acromegaly in adults. Excess secretion leads to increase in the glucose levels in the blood, which can subsequently cause diabetes.
1
person found this helpful
Shared 2 months ago • Featured Tip
There are many organisms that live in our bodies and on the surface of the skin. These are usually harmless and do not cause any damage. But there are many organisms like viruses, fungi and bacteria that can cause infectious disorders known as infections. There are many kinds of infections that can affect the various parts of the body. These are generally caused by various things starting from contaminated food, to transmission from an infected person and more.
Read on to know more about the kind of infections and their causes.
Common Symptoms: The various kinds of infections usually have common symptoms including fever due the start of the immune system's fight against the infecting organism, as well as cough, cold, chills, fatigue, loss of appetite, loose motions and pain. All these symptoms point at the presence of an infection.
Types: As mentioned earlier, infections can be of various types. Starting from viral infections that come with the change of seasons with allergy like symptoms, to STDs or sexually transmitted disease that are contagious and can spread with sexual contact, or even throat, stomach and other kinds of infections that can occur due to ingestion of contaminated food, insect bites and much more; there are several types of infections that can afflict the various parts of the body.
Indirect Contact: There are many surfaces like sinks, faucets, keyboards, tables, door knobs and more, which can carry and pass on infections through contact. This is especially true for public places including public toilets which are the number one cause of UTI or urinary tract infection.
Insect Bites: Fleas, tick, lice and even mosquitoes are all carriers of germs because they fly from one contaminated place to another, feasting on dirty and contaminated elements. A bite from one such insect can cause infections. Also, if we ingest food on which house flies and mosquitoes have been sitting, then we are risk of contracting infections.
Food Contamination: Continuing from the point above, food and water contamination can lead to the travel of disease causing germs into your system which can spread infection. This can also happen when you eat old food that has not been stored under proper conditions, as there may be fungi or mould growing on it.
Getting vaccinated on time can help in preventing many infections. This is especially important if you are travelling to various countries. In case you have a concern or query you can always consult an expert & get answers to your questions!
5249
people found this helpful
Shared 2 months ago • Featured Tip
'Light exercise' is one of the first things every doctor prescribes for hypertension patients. Hypertension is a condition where blood exerts a very high force against the walls of the blood vessels. While a normal person's blood pressure is usually around 120 over 80, a hypertension patient's blood pressure is higher than 140 over 90. Regular exercise helps regulate this blood pressure and improves cardiovascular health. It also improves blood circulation, thus giving you more energy and easing stress.

So, what types of exercises are best for treating hypertension?

Aerobics
Aerobic activities are activities that increase your heart and breathing rate. Simple household chores like mowing the lawn or swabbing the floor can also count as aerobic activities. Other such exercises include brisk walking, jogging and swimming. Alternatively you could join a group sport such as basketball or football to increase your aerobic activity. This will make your heart stronger and reduce stress, both of which will in turn lower your blood pressure.

Strength training
Lifting weights may cause a temporary spike in blood pressure at the time of exercising, but it has a number of long term benefits. It improves your overall cardiovascular health and helps build strong muscles. Instead of doing a few sets of lifting heavy weights, it is better for a hypertension patient to lift lighter weights more number of times. Light weights challenge the muscles by increasing the number of sets.

Yoga
Practicing yoga asanas and pranayam can help lower blood pressure and reduce stress induced hypertension. While asanas are yogic positions, pranayam refers to breathing techniques. Some asanas that are beneficial for hypertension are shavasana, sukhasan and shishuasan. Yoga benefits hypertension patients by relaxing the body and calming the nervous system.
How much exercise do you need?
With hypertension, you should be very careful to not overdo any exercise. Brisk walking for 30 minutes or jogging for 20 minutes on a daily basis is ideal. A five minute warm up and cooling down period at the beginning and end of your exercise routine is essential. If you cannot put aside half an hour each day, you could even break it up into smaller periods of 10 or 15 minutes each. When exercising, it is important to listen to your body. The moment you feel out of breath or dizzy, you must stop your exercise.
If you are a regular gym enthusiast, lifting light weights won't be an issue. However, if you live a sedentary lifestyle and are only starting a fitness routine now, it is advisable to consult your doctor before adding weight training to your schedule. You should also consult your doctor if you are above the age of 45 or if you are overweight.
3
people found this helpful
Shared 3 months ago • Featured Tip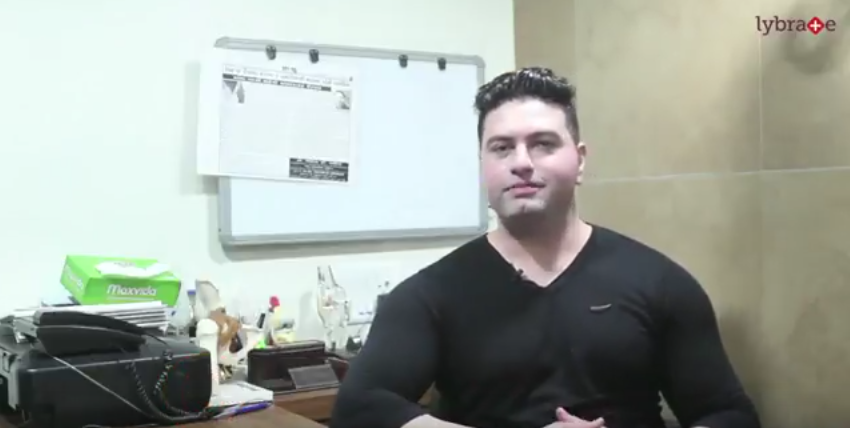 Good evening!
I am Dr. Hardik Thakkar a MD physician speaking from Mumbai. Today I will be talking about monsoon-related illnesses. As we all know these are the monsoon months going on all over India and we have a lot of water coming in these four months of the year. As a result of water logging in many areas, it is a very good breeding house, the breeding ground for mosquitoes and a lot of mosquito-borne illnesses are very prevalent during that time. Most common monsoon-related illnesses are malaria and dengue fever. However these are the 3 common fevers that we see and the most striking feature of these diseases is a drop in the platelet count. So as the platelet count drops what happens is that the person complaints of rashes and if the count drops even further the patient may develop hemorrhage.
The blood does not clot in the body. One of the most dreaded complications of malaria, dengue and leptospirosis fever is called ARDS, So what happens here is there is a fluid accumulation and sometimes even blood in lungs. As a result the person cannot breathe. The oxygen exchange does not happen and he starts getting breathless. Such patients are then required to have ventilator supporter in the ICU. This is the most dreaded complication and not everybody survives successfully.
Hence, it is very important for all the patients who have symptoms of fever during the monsoon month to report to the doctor as soon as possible. So that you can be diagnosed in time and you do not develop such complications. We also have a concept of chemo-profile access where you can take a medicine to protect yourself from the disease. For example, for leptospirosis. If you live in an area where there is an epidemic of leptospirosis, we can give you doxycycline that can protect you from getting leptospirosis to begin with. For more details about this and treatment modalities you can reach me at my clinic or for an online consultation you can interact with me on the lybrate profile which you can reach through Lybrate.com
Thank you very much!
5342
people found this helpful
Shared 3 months ago • Featured Tip
Thyroid disorders are associated with the thyroid gland. A thyroid gland is a butterfly-shaped gland situated right at the base of one's neck. The role of the thyroid gland is to carry out numerous metabolic processes within the body. The brain regulates the functioning of the thyroid gland through a feedback mechanism. There are a number of disorders, both severe and trivial, which could affect the thyroid gland.
Main symptoms of thyroid disorders:
Weight loss and weight gain

Changes in heart rate (arrhythmia)

Frequent mood swings

Swollen neck

Sudden bouts of moderate to high fever
Other symptoms include:
Abnormalities or irregularities in menstruation

Brittle nails and dry skin

Blurred vision

Weakened muscle tone and frequent tremors in the body
Treatment Options:
Intake of thyroid hormone pills may prove beneficial. Once you start with the treatment, you may notice significant improvement within the first two or three weeks. Generally, once affected by thyroid disorders, one might have to be on these medications his/her entire life. Over time, this treatment procedure should result in lowering of the cholesterol levels, increased energy; but in certain cases, might throw up side effects in the form of sudden and unexplained weight loss.
Anti-thyroid medications help reduce and regulate the secretion of the thyroid hormone, thus treating certain thyroid disorders (such as hyperthyroidism).
Beta blockers are drugs help in reducing high blood pressure, heart palpitations and controlling heart rate.
In severe cases, such as enlargement of the thyroid gland, surgery is advised by the doctor, in which the thyroid gland is removed. Tumors or thyroid nodules are also treated by this surgical process.
In cases of thyroid cancer, besides the surgical procedure, radioactive iodine therapy (radioiodine) is recommended. This therapy helps destroy the thyroid gland and other thyroid (malignant) cells which may be taking up iodine. However, the side effects of this technique are minimal. This procedure helps to destroy those tissues which may not have been removed by the surgery. If the thyroid cancer has spread to the lymph nodes or to other parts within the body, this particular mode of treatment can be very effective.
Types of Thyroid Disorders:
Hypothyroidism: This is a condition characterized by an underactive thyroid gland. In this case, sufficient thyroid hormone is not secreted in the body.

Hyperthyroidism: This is characterized by an overactive thyroid gland, that results in overproduction of the thyroid hormone.

Thyroid cancer: It is a type of cancer of the thyroid gland.

Goiter: This is a disorder wherein the thyroid gland gets abnormally enlarged.

Thyroid nodules: This is marked by swelling of the thyroid gland.
6771
people found this helpful
Shared 7 months ago • Featured Tip
Influenza or seasonal flu is basically a viral infection. It is different from common flu that accounts for many conditions that occur due to changing weather. These conditions include cold, stomach problems and fever. Influenza or flu comes with a variety of symptoms and is primarily caused by a virus due to lack of precautions taken as far as food and outings go, during the changing seasons. Let us find out more about the symptoms and treatment.
Symptoms: The main symptoms of this condition include fever, an aching body, dullness, fatigue, dry hacking coughs, a sore throat and even headaches. Appetite loss and drowsiness are also some symptoms of the condition.
Causes: Influenza is usually caused by either of the two influenza viruses, such as virus A or Virus B. The strains of these viruses are known to change every year.
Congestion: The main form of treatment revolves around treating the congestion that may have occurred in the nasal or the sinus tracts. The treatment for this is usually done with the help of nasal decongestants or sprays which can be used for a few days to get relief until the infection and congestion leaves the body. One must avoid the use of these decongestants for prolonged periods of time as they can make the condition reoccur again and again.
Allergies: Histamine is the chemical that the body produces automatically when an allergy hits. This is what causes influenza and hay fever as well. One can get treated with the help of anti-histamine drugs that will be prescribed for the doctor in case an allergic reaction or hay fever is detected. This drug can cause severe drowsiness, so it is best to take it at night and wake up fresh in the morning.
Blood Pressure and Other Complications: It is important to know what kind of medication you are allergic to, before you ingest anything or take a spray. If you are suffering from high blood pressure or any other cardiovascular complications, then you may want to steer clear of decongestants as these sprays can increase the blood pressure as well as the heart rate of the patient.
Cough: In order to cure a cough, one can take a cough medicine that will also have anti-histamines and analgesics, which will help in clearing the pollutants, dirt and allergens that have caused the cough.
Fever: In case you are experiencing fever and body ache, you can take aspirin or acetaminophen. However, this should be avoided by children.
With the treatment, one should take ample precautions while stepping out the home. Also, the patient should be careful about the dosage to avoid an overdose. In case you have a concern or query you can always consult an expert & get answers to your questions!
6519
people found this helpful
View All Feed
Near By Clinics

View Clinic