About
We like to think that we are an extraordinary practice that is all about you - your potential, your comfort, your health, and your individuality. You are important to us and we strive to ...
...more
We like to think that we are an extraordinary practice that is all about you - your potential, your comfort, your health, and your individuality. You are important to us and we strive to help you in every and any way that we can.
More about Dr H.R Dedhia Clinic
Dr H.R Dedhia Clinic is known for housing experienced Homeopaths. Dr. H.R Dedhia, a well-reputed Homeopath, practices in Thane. Visit this medical health centre for Homeopaths recommended by 50 patients.
Timings
MON-SAT
09:30 AM - 02:00 PM
06:00 PM - 10:00 PM
Location
# 2, Anand Mangal Shiv Mandir Road, Ramnagar, Dombivili East, Landmark: Near Mahajan Press, Thane
Dombivali
Thane,
Maharastra

Get Directions
Doctor in Dr H.R Dedhia Clinic

09:30 AM - 02:00 PM
06:00 PM - 10:00 PM
Submit Feedback
Submit a review for Dr H.R Dedhia Clinic
Your feedback matters!
Write a Review
Feed
Nothing posted by this doctor yet. Here are some posts by similar doctors.
Shared today • Featured Tip

Our skin requires proper care from time to time, and therefore it is essential to implement the right steps at the right time. Peels are useful assets for polishing and bringing life to our skin. In today's age, it becomes difficult to maintain the tone and texture of the skin. So, peels help in making this successful in the best ways.
Here are some of the notable and effective advantages of peel treatment.
Cleansing your skin: Are you tired of dull skin? Then it's time to opt for a peel treatment. There are different types of peel treatment which lead to excellent results for the skin tone and texture. It helps in cleansing the skin especially the facial skin. It works deep through the facial skin successfully thus leading to much improved and clean skin.
Works well for acne: Acne is one of the most commonly occurring skin problems in the recent times. It leads to a severe change in the looks of the facial skin. Acne results in deposition of the dirt in the clogged pores when not treated for an extended period. Various peel treatments help in bringing out the dirt from the pores, thus clearing the areas affected by acne.
Radiant skin: Peel treatments are useful in creating radiant skin just after the procedure. If you are struggling with bringing that glow to your facial skin, then peel treatments work best for almost every type of skin. After the peel treatment, you will be able to see the change in your skin with grace and appreciate the results immediately.
Revive your skin: Daily exposure to sun damages the sensitive skin after a certain period. This leads to the necessity to bring back that tone and texture of your skin. Peel treatments are effective in reviving the quality of the skin. So, if you are planning to opt for some new type of skin treatment in the sooner time then make sure that you try peel treatments for reviving back your precious facial skin.
Can cure wrinkled skin: With age, all of us tend to get wrinkles, and these are most prominent on the facial part of the skin. In order to prevent any adverse effects of aging on the looks of the individual, wrinkles can be cured with the help of peel treatment. So, opt for the best peel treatments to get rid of the wrinkled skin.
Thus, if you are looking for some of the fine solutions for improvement of the facial skin then make sure that you choose for the peel treatments. These are some of the advantageous features of the peel treatments which fetch the desired results for the skin.
1
person found this helpful
Shared yesterday • Featured Tip

MBBS, DNB - Internal Medicine
Internal Medicine Specialist, Mumbai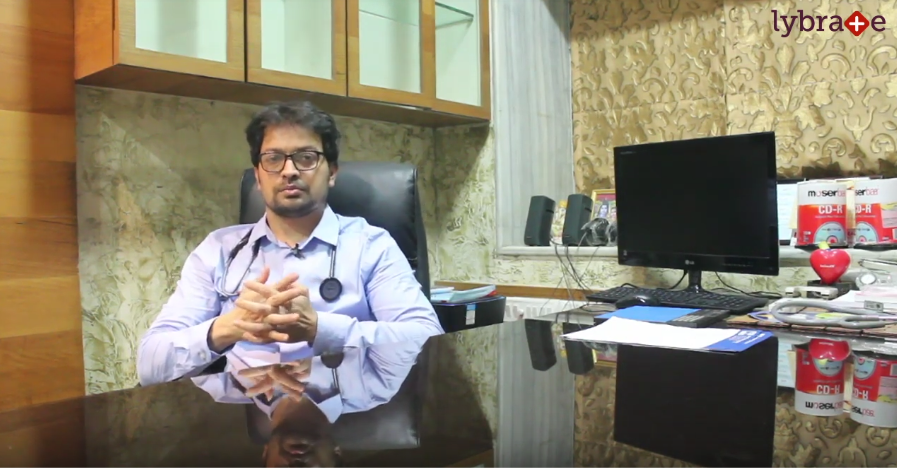 Metabolic Syndrome is basically a combination of obesity, hypertension, diabetes and dyslipidemia. The syndrome is thought to be caused by an underlying disorder of energy utilization and storage. The cause of the syndrome is an area of ongoing medical research.
468
people found this helpful
Shared yesterday • Featured Tip

MBBS, MD - Dermatology, DNB - Dermatology & Venereology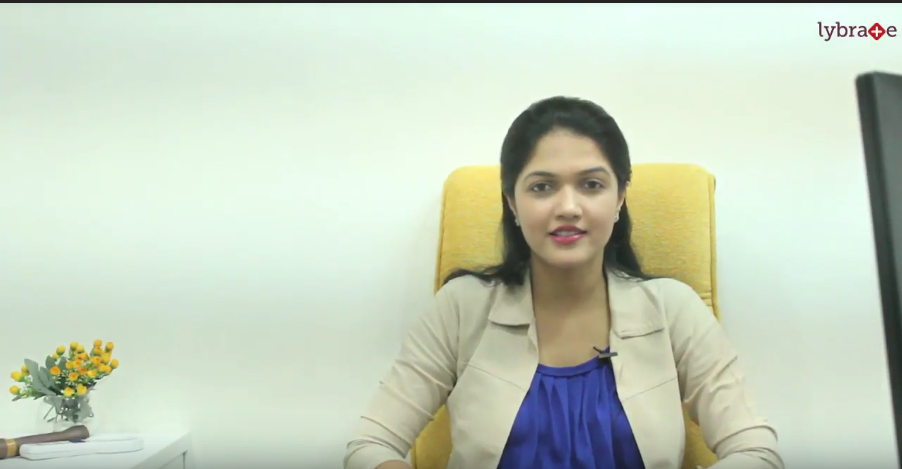 4
people found this helpful
Shared yesterday • Featured Tip
After exceeding all expectations in 2017, the Indian Women's Cricket Team is making India proud once again with their extraordinary and remarkable performance in ICC Women's World T20, 2018-19.
As everyone knows, the Indian Women's Cricket Team reached the finals in England in 2017 but missed the chance of lifting the trophy by a whisker. Everyone in the team from Punam Raut, Smriti Mandhana, Veda Krishnamurthy, Deepti Sharma, Harmanpreet Kaur, to skipper Mithali Raj, etc. played a crucial part in India's journey to the 2017 Women's CWC final.
In the ongoing ICC Women's Cricket World Cup 2018, Indian players are performing phenomenally with their skills in batting, bowling and fielding. Harmanpreet Kaur, India's captain, is the only cricketer to have scored a T20 century in the ongoing series. Poonam Yadav, one of the best spinners in the Indian team, took 8 wickets for India in this series until now. Also, RP Yadav is performing astoundingly and has taken 7 wickets for India so far. India is also one of the top rankers for highest team runs in the ICC Women's Cricket World Cup 2018.
These players work hard to be fit and perform well in the matches.
How Do Indian Women Cricketers Keep Themselves Fit?
The Indian Women's Cricket Team members train hard. Their ability with direct throws and agility has increased remarkably over the years. Apart from net sessions, they undergo various exercises and training that help build stamina, power and agility. Some of them are listed below:
Strength Training
Cricket is a sport that requires building strength, flexibility and stamina. Bowling, Sprinting, or hitting may look effortless, but they require a lot of stamina building and strength building workouts. Weight training and compound training like burpees, lunges, squats, pull-ups, push-ups, etc. help to build stability, enhance flexibility, better posture, and strength.
Endurance Training:
Endurance Training like HIIT, sprinting, functional training, circuit training, cycling, biking, jump squats, jogging, etc. helps to increase energy levels, prevent injuries, and improve performance.
Core Training
Core exercises help maintain consistent performance and delivery. It ensures the overall balance of the body and helps in fast recovery from injuries. Some of the Core trainings are planks, crunches, Russian twists, leg raises, sit-ups, alternate superman, trunk rotation, hanging leg raises, etc.
Flexibility Training
Flexibility plays an important role in cricket. Flexibility helps in fielding, lessen the chances of injuries, remove stiffness and tension in the muscles.
Diet Plans
Their Diet Plan includes:
5-8 meals a day.

More lean protein.

Vegetable and Fruit based Carbohydrates.

Balanced amount of fat.

Enough water to keep the body hydrated.
High-calorie sweets, processed foods, fried foods, and red meats are avoided.
Most Common Injuries Sports Persons Suffer From
These high-intensity training regimens come with their own fair share of sports-related injuries. Some of the Common injuries' women sportsperson may suffer are:
Ankle Sprain

Rotator Cuff Injury

Throwers Elbow

Lower Back Pains

Hamstring Strain

Groin Pulls
How Can Women Cricketers Keep These Injuries at Bay?
To avoid injuries, women cricketers need to take some preventive measures while playing the cricket, like one should always wear a helmet, mouthguard, shoes, protective gear, body padding including leg pads, forearm guards, gloves, etc.
Sports and fitness are very important for women. Not only it keeps them physically healthy but provides mental exercise as well. They can choose a fitness regime to follow based on their own comfort level. And if they participate in some sports, it is important to wear the necessary safety gear.
1
person found this helpful
Shared yesterday • Featured Tip
Celebrities all around the world have a huge fan base on their social media accounts such as Instagram, Facebook, YouTube and Twitter. But recently, it has been reported that numerous celebrities are quitting social media and taking a break from it to focus on their mental health.
Such celebrities include Selena Gomez, Justin Bieber, Kim Kardashian and many other world-famous icons. Ariana Grande and Ed Sheeran are also on this list alongside one of the biggest YouTube icon Lily Singh aka Superwoman.
But why is it so?
Different people have their own opinions. But most of them are of the belief that such world-class celebrities are quitting social media because they want to bring a balance to their mental health. The world of the internet and social media can at times become very suffocating, pressurizing and overwhelming as well. So, to stay away from such negative attributes, these celebrities are avoiding social media platforms. Let us find out how this trend of quitting social media is related to mental health.
How social media can have a negative impact on mental health?
Social media undoubtedly has brought the world closer and now people can connect with each other very easily without any hassles. But, we cannot miss out on the negative impact it has on the people also. Here are some very negative ways by which people including the celebrities can be a victim of it.
Cyberbullying - Cyberbullying is one of the most dangerous sides of social media. Teenage boys and especially girls can be a victim of cyberbullying. As a result of such bullying an individual can be affected with depression, anxiety and even develop suicidal tendencies.

Negative Memories - Social media can be a great platform to cherish memories with your close ones. But the same platform can also be used to trigger memories which are disturbing, embarrassing or depressing to remember. Many people, thus tend to get depressed or suffer from anxiety when they see such memories.

Hamper Reputation - Social media can be used to hamper the reputation and good name of a person very easily. A viral photo or video of any individual or individuals can be used to damage the reputation one has built. Many a time fake news, pictures and other media can be used to target a person and bring their name down. It is very much common nowadays and even with celebrities as well.
So, as you can see that social media can seriously affect the mental health of a person whether he or she is a common individual or a celebrity. Social media can bring anxiety, depression, embarrassing situations and many other negative aspects to a person's life.
As a result, they tend to suffer from a disturbed mental health which can also take a toll on their physical fitness or health. So, if you are facing such a situation or want to avoid any of these to affect your life, it is better that you stay away from social media for the time being and focus on a positive development of yourself.
3
people found this helpful
Shared yesterday • Featured Tip
A few days ago, Nick Jonas, Priyanka Chopra's fiance, took to Instagram to reveal that he was diagnosed with Type 1 Diabetes 13 years ago. The famous singer went on to explain that since he has always been working out and eating right to manage the disease. It is a heart-warming message and is a timely reminder that Type 1 Diabetes should be diagnosed on time so that medication can manage its symptoms.
What is Type 1 Diabetes?
It is a chronic condition, which is also called juvenile diabetes because it manifests only in children when the pancreas produce little to no insulin. Without insulin (a hormone), sugar cannot enter the cells and energy cannot be produced.
It is estimated that around 97,700 children in India are diagnosed with Type 1 Diabetes every year.
When should you consult a doctor for Type 1 Diabetes?
If your child shows the following symptoms, it could be Type 1 Diabetes:
Frequent urge to urinate

Bed-wetting

Rapid weight loss

Blurry vision

Vaginal yeast infection in girls

The feeling of always being hungry
What are the risks associated with Type 1 Diabetes?
The complications arising out of Type 1 Diabetes can have a severe and debilitating effect on the body in the long run:
Heart Diseases: Type 1 Diabetes can make a person more susceptible to cardiovascular problems like coronary artery disease, high blood pressure, heart attack, stroke and atherosclerosis (constricting of the arteries).

Kidney damage (Nephropathy): Type 1 Diabetes attacks the kidney's filtering system, which can lead to kidney failure or end-stage kidney disease.

Nerve damage (Neuropathy): Type 1 Diabetes damages the walls of the blood vessels of neurons especially in the legs. This results in tingling sensation in the toes. Eventually, a person might lose all feeling in the legs.

Eye damage: Type 1 Diabetes can damage the retina to cause blindness. It can also cause cataracts and glaucoma.

Pregnancy-related complications: Type 1 Diabetes is dangerous for both the mother and the baby. The risks of miscarriage, stillbirth and birth defects go up significantly if the mother has type 1 diabetes.
Management of Type 1 Diabetes:
Type 1 Diabetes has no cure. Type 1 Diabetes can be life-threatening unless it is meticulously managed every day of your life. Consult a doctor and dietician to chalk out a course that will help keep the effects of diabetes under check.
Since the body does not produce sufficient insulin, insulin supplements in the form of injects are needed. You will have to undergo insulin therapy all throughout your life

You need to monitor your blood glucose level every day. You can buy a glucometer to check your blood sugar level at home.

The super food that you must include in your diet are - beans, leafy vegetables, sweet potatoes, tomatoes, fish with omega 3 fatty acid, whole grains and citrus fruits. Always avoid alcohol and cigarettes.

Regular exercising can help manage glucose levels and ward off diabetes-related complications. Some exercises that you should incorporate in your daily regime are- aerobic exercises like running, swimming, cycling. If you are not up to rigorous exercises, you should at least walk for 30 minutes every day.
Type 1 Diabetes can be fatal but with proper medication, diet and exercise, you can go on to live a long healthy life.
4
people found this helpful
Shared yesterday • Featured Tip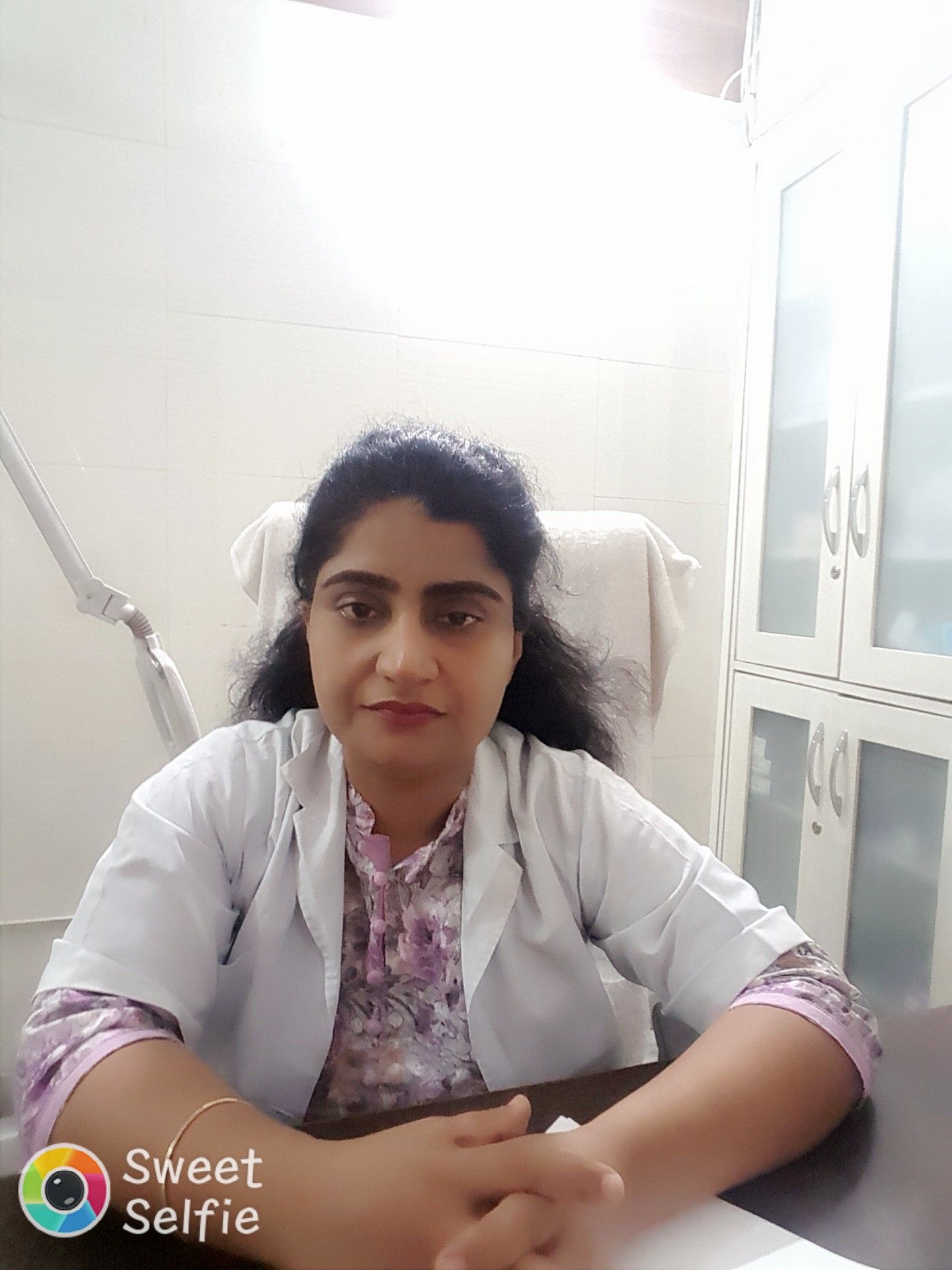 MBBS Bachelor of Medicine and Bachelor of Surgery, DVD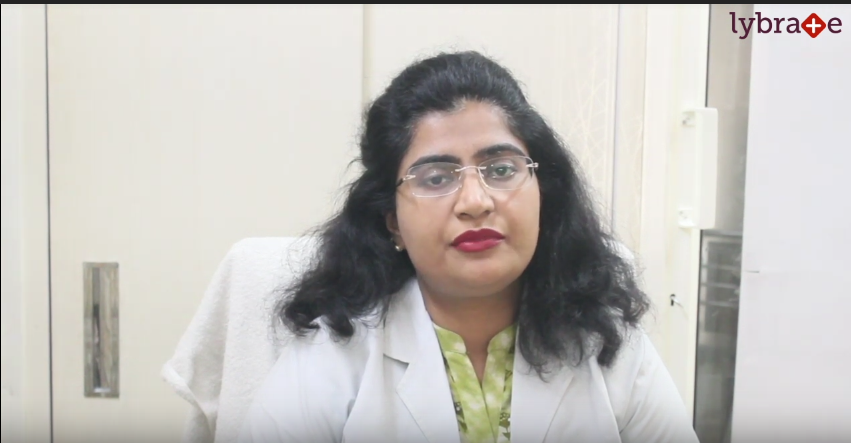 Few common skin problems include heat rashes, ringworm, chicken pox, rashes, eczema, contact dermatitis. There are ways one can avoid such skin diseases with few simple precautions.
782
people found this helpful
View All Feed
Near By Clinics