About
Our goal is to offer our patients, and all our community the most affordable, trustworthy and professional service to ensure your best health.
...more
Our goal is to offer our patients, and all our community the most affordable, trustworthy and professional service to ensure your best health.
More about Deepak Hospital
Deepak Hospital is known for housing experienced General Surgeons. Dr. Vrajesh Dubey, a well-reputed General Surgeon, practices in Thane. Visit this medical health centre for General Surgeons recommended by 93 patients.
Timings
Location
Holy Complex, Mira Bhayandar Road, Mira Road. Landmark: Near Sai Petrol Pump & Opposite White House Hotel, Thane

Get Directions
Doctor in Deepak Hospital
Services
Submit Feedback
Submit a review for Deepak Hospital
Your feedback matters!
Write a Review
Feed
Nothing posted by this doctor yet. Here are some posts by similar doctors.
Shared yesterday • Featured Tip

Cosmetic/Plastic Surgeon, Delhi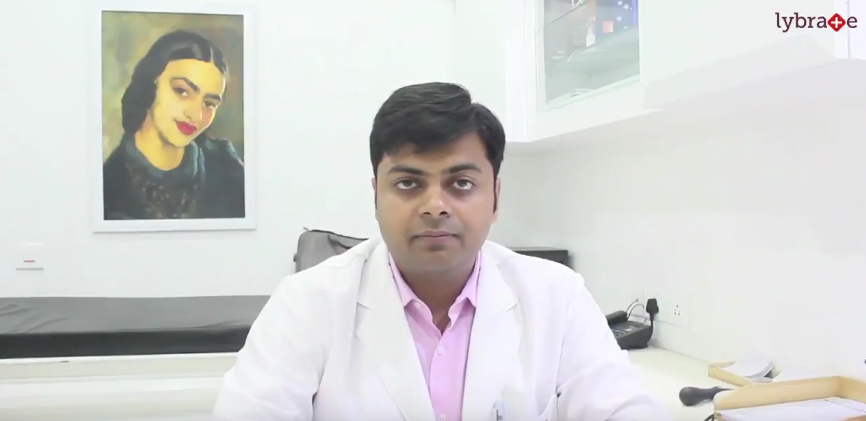 Skin deterioration with age is more than a merely cosmetic problem. A deeper understanding of the physiological basis of skin aging will facilitate progress in the treatment of the unwelcome sequelae of aging skin, both cosmetic and pathogenic.
331
people found this helpful
Shared yesterday • Featured Tip

MBBS, MS - General Surgery
General Surgeon, Ghaziabad
There are many kinds of conditions and symptoms that require different kinds of surgery for treatment as well as diagnostic management. One such procedure is called a laparoscopy or the laparoscopic surgery. This is a surgical diagnostic management procedure that is known to be a low risk process with minimal invasion and suitable for various types of ailments. Read on to know everything about laparoscopic surgeries.
Definition: A laparoscopic surgery is one where small incisions are made and an instrument called a laparoscope is used in order to take a look at the organs in the abdominal region. This tool is a long tube shaped one that comes with its own high intensity light and a high resolution camera that can easily move along the walls of the organs while the camera sends back imagery that will be displayed on a video screen in front of the doctor. This avoids the need for an open surgery and helps the doctors in getting samples for a biopsy on an outpatient basis.
Need for Laparoscopy: This procedure is performed when the patient complains of persistent pain that is also sharp and shooting, in the abdomen region and surrounding areas like the pelvic cavity. This non-invasive method helps in diagnosis where other imaging methods like an ultrasound and CT or MRI scans would have failed to give a conclusive reason for the pain and suffering of the patient. When these tests do not supply enough reason for proper diagnosis, then the doctors usually resort to this kind of procedure.
The Organs it can be used for: The laparoscopic surgery can be used for many organs including the appendix as well as the gall bladder, the pelvic region and the reproductive organs, the small and large intestines, the spleen, the stomach, the liver and the pancreas.
What all can it Detect: The laparoscopic surgery can help in detecting a number of issues including any abnormal growth or mass that may be a tumour. It can also point at the presence of any disease in the liver, as well as the proper functioning of certain treatments. Also, it can show the amount of fluid that may or may not be present in the abdominal cavity and the extent of cancer's progression in the body.
Risks: There are a few side effects or risks of this method including fever, chills, swelling, bleeding or redness of the site where the incision was made for the surgery, and shortness of breath. All these symptoms must be reported to the doctor immediately as they may point at the presence of an infection. Also, there is a risk of organ damage in this procedure.
1
person found this helpful
Shared yesterday • Featured Tip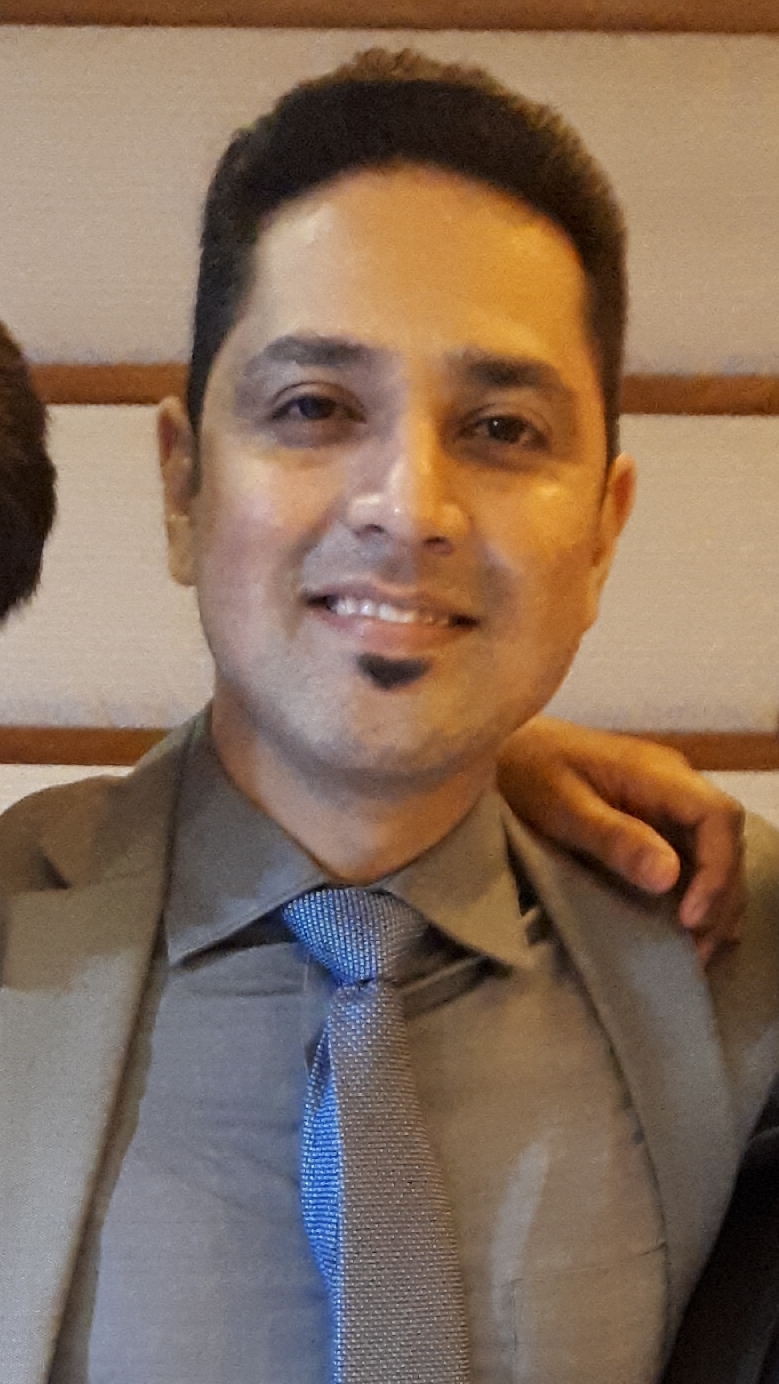 MBBS, MD - Dermatology, Fellowship In Dermatosurgery
Aging of the skin is a natural process that affects all aging individuals. It manifests itself in the form of skin wrinkling, sagging, discoloration and other visible effects. Such changes become more apparent as soon as one reaches late thirties or early forties but early onsets are now very common too, which can be caused by a number of factors.
Prevention from Aging:
Eat healthy - Having a nutritious balanced diet can make a tremendous positive impact on your skin. Consumption of food items that are rich in vitamins, minerals and other nutrients is essential. It is also important to drink lots of water and fluids to stay hydrated. Junk food and sugary drinks should be avoided as it negatively affects skin health.
Avoid sun exposure - This is the most basic way of reducing the rate of skin aging and slowing down the process. While going out in the day cannot always be avoided, it is important to keep the skin covered with clothing, hats and sunglasses.
Exercise regularly - Keeping fit through regular workouts and exercise improves the circulation of blood in the body and consequently, the supply of blood and oxygen to the skin. This keeps the skin healthy and young and prevents early onset of wrinkling and aging.
Anti-aging Dermatology Treatments:
Botox: Botox is an injection that temporarily relaxes facial muscles to reduce the appearance of fine lines and wrinkles, as well as prevent new lines from forming. Common injection sites include the forehead, the area between the eyebrows, the corners of the eyes, and the sides of the chin. Botulinum toxin (BOTOX) for treating facial wrinkles is the most frequently performed cosmetic procedure. It has become the most common entry procedures for clinicians seeking to incorporate aesthetic treatments into their practice.
Dermal Fillers: As we age, our faces naturally lose subcutaneous fat. The facial muscles are then working closer to the skin surface, so smile lines and crow's feet become more apparent. Dermal fillers help to diminish facial lines and restore volume and fullness in the face. Dermal fillers can be used to:

Plump thin lips
Enhance shallow contours
Soften facial creases and wrinkles
Improve the appearance of recessed scars
Dermal fillers can be very helpful in those with early signs of aging, or as a value-added part of facial rejuvenation surgery.

Thread Lift: Thread lifts can be a great way to rejuvenate and restore youthful contours to areas such as the brows, cheeks, jowls and the neck area. The procedure uses multiple, hair-thin needles that have fine threads dipped in bio stem cell liquid, inside them. These needles are inserted into a layer of the skin one-by-one and then pulled out together smoothly, leaving the fine thread inside the layers of your skin. This induces fibroblast and promotes collagen production and literally lifts skin. The thread is gradually absorbed into the skin.
RF Tightening: Radiofrequency (RF) energy treatment is technology for non-surgical tightening of the early signs of loose or sagging skin; ideal for those people who either don't want, or don't believe they are old enough to have a surgical procedure. Pure RF energy alone is primarily used to treat skin laxity by facial tightening, and is best suited to patients with mild to moderate sagging of facial tissues, usually those in their mid 30s to 50s, with any skin colour. It is commonly used to treat the forehead, under the eyes, cheeks, mid-face, jaw line, and neck.
HIFU Facelift: High-intensity focused ultrasound (HIFU) lifts and tightens skin for a non-surgical face lift and neck lift. Since its release, Ulthera (Ultherapy) has been quickly growing in popularity with experts worldwide as an advanced HIFU device. Common treatment areas include - Brows and forehead, Chin, Neck, Stomach and Stretch marks. With just one treatment, HIFU pushes mature skin to start working hard again. Your eyes will look more open, brows more lifted, fine lines softened, and pore reduced. Because of the restored elasticity, your skin will feel softer and more supple, too.
Quick Tips to Look Younger-
1. Live happier: Life is a constant struggle. From unexpected changes to life altering moments, we constantly face stress, tension and sometimes depression. Those who we know living a happy life also face the same situations. The difference is how they choose to find happiness despite facing adversities. Stress speeds up the aging process. When you are stressed, it creates an imbalance of hormones causing collateral damage. To cut down stress, spend more time doing things that make you happy. Choose a hobby like painting or stress busters like yoga and exercise.
2. Eat fruits and vegetables: It is important to eat the right serving of fruits and vegetables daily, as they are rich source of vitamins and minerals and protect your skin from free radicals and cellular damage. From cucumber and tomato to fruits like papaya, each provides it own set of exfoliating benefits, which firm up your skin, improve your complexion, get rid of fine lines and slows down the aging naturally. In case you have a concern or query you can always consult an expert & get answers to your questions!
2
people found this helpful
Asked for male, 28 years old from Srinagar
MBBS, MS - General Surgery
Control your constipation, it is must use ointments as advised by your surgeon ca dobesilate will not work let me know your progress.
Asked for female, 20 years old from Raipur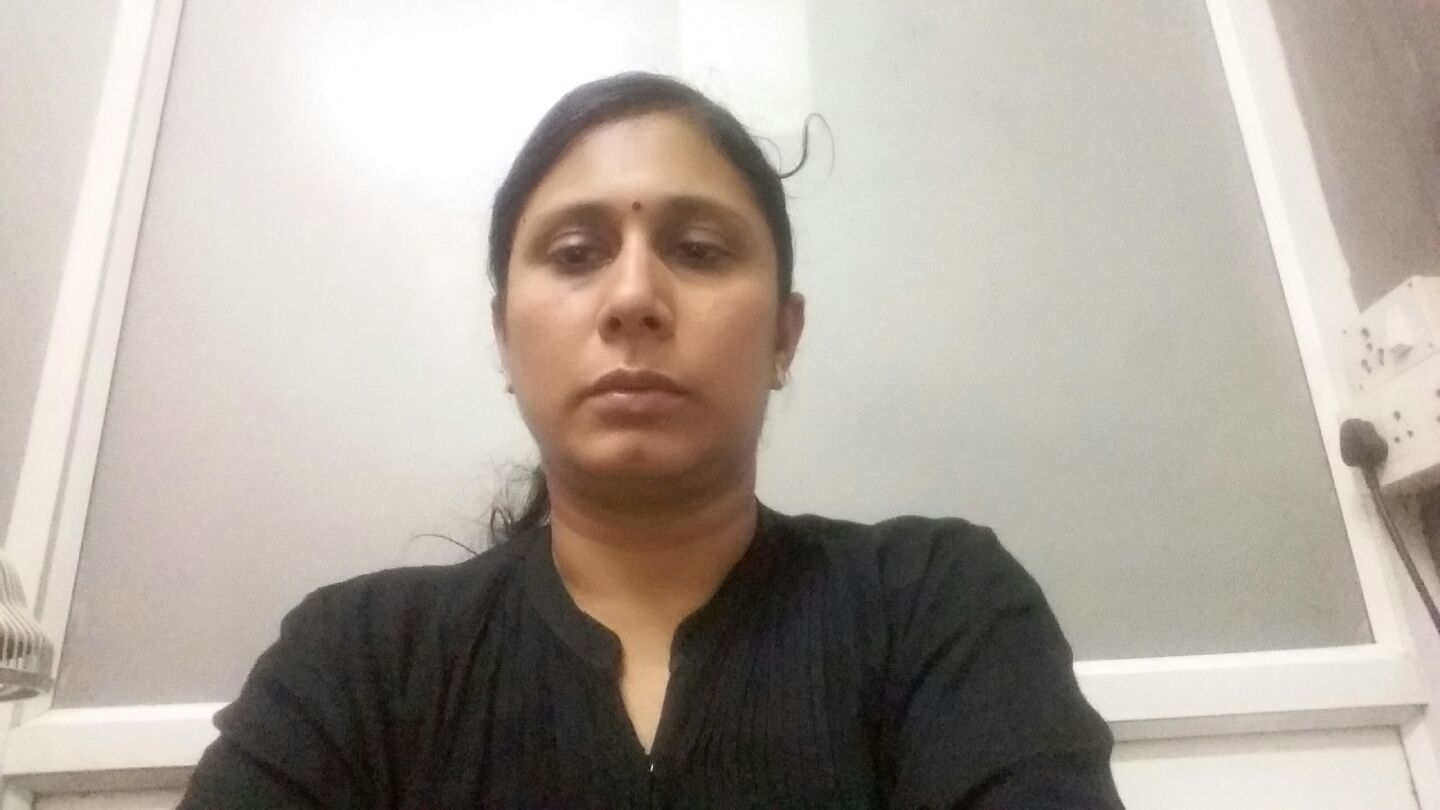 BPTh/BPT
Physiotherapist, Bangalore
Start with antibiotics along with local ointment application twice daily and keeping the area clean and dry would help.
Shared yesterday • Featured Tip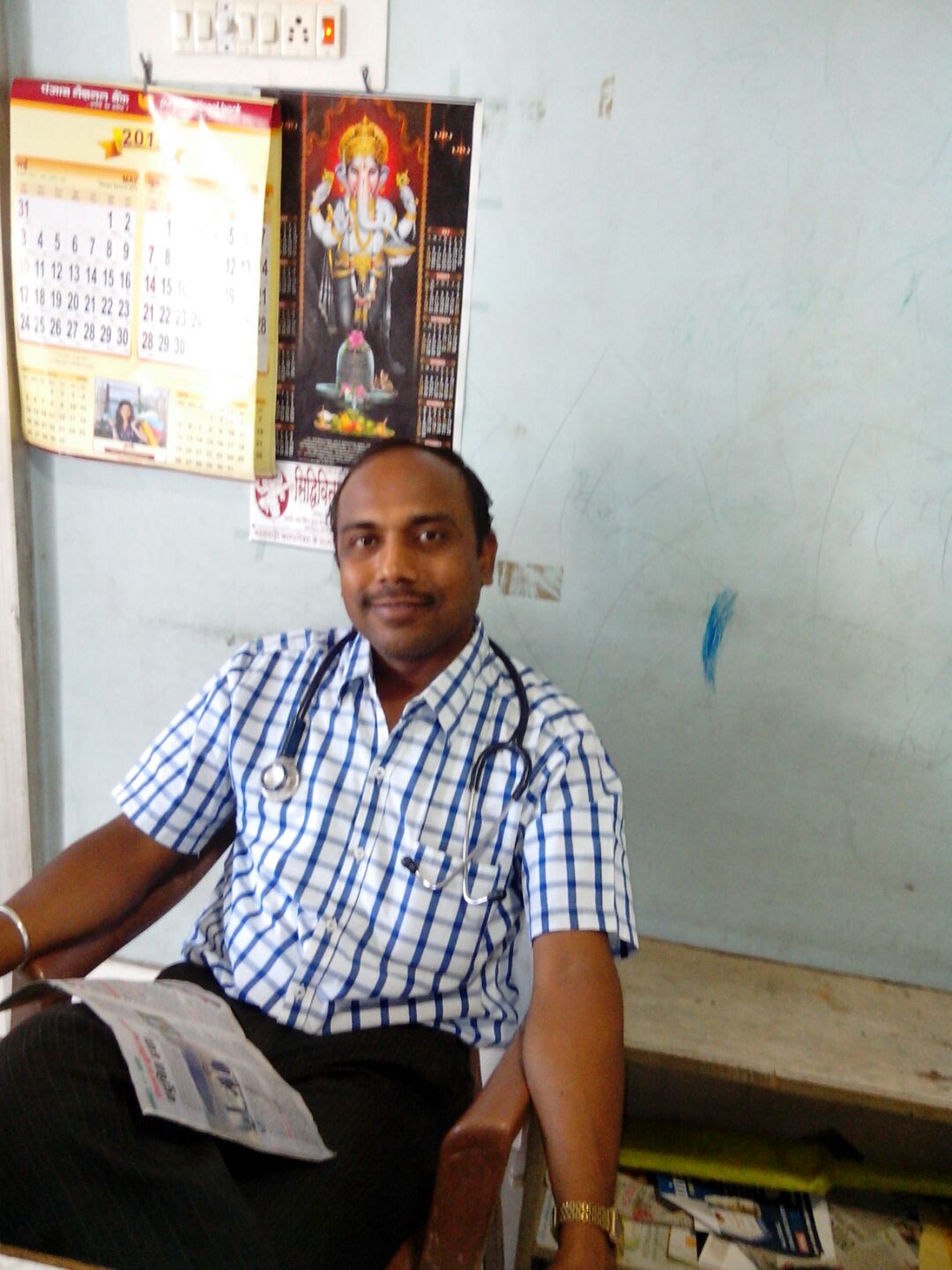 5
people found this helpful
Asked for female, 27 years old from Chennai

Bachelor of Ayurveda, Medicine and Surgery (BAMS)
The dark spots may be Melasma. It can be due to hormonal changes or due to indigestion or due to spicy eating habits. You can try Ayurvedic medicine syrup mahamanjistha kwath,/ tablet arogywardini/. Consult for more proper treatment.
2
people found this helpful
Shared yesterday • Featured Tip
DM - Gastroenterology, MD - Internal Medicine, MBBS Bachelor of Medicine & Bachelor of Surgery
Gastroenterologist, Noida
Dysphagia is the difficulty in swallowing food or liquid. Most people suffering from dysphagia are unaware of their medical condition and only realize it in later stages. When not diagnosed and treated in time, it may lead to aspiration pneumonia (lung infection occurring due to food particles or saliva entering the lung), weight loss, dehydration and malnutrition. Some of the symptoms include:
Heartburn
Choking
Having the feeling of food getting stuck in the chest or throat.
Food or stomach acid coming back up into the throat
Regurgitation
Hoarseness of the throat
Gagging and coughing while swallowing
Experiencing pain while swallowing
There are two types of dysphagia:

Esophageal Dysphagia:
This is also known as low dysphagia and is the condition in which one can sense food getting stuck in the throat or chest area. The problem lies in the esophagus. Generally, the surgical procedure is required to solve the problem. Some of the causes of low dysphagia include-
Achalasia- lower muscles in the esophagus do not allow food to enter the stomach.
Diffuse spasm- Uncontrolled contractions of the lower esophagus after swallowing food.
Esophageal stricture- Narrowing of the passage of esophagus making it difficult for food to pass. It often leads to GERD (Gastroesophageal Reflux Disease).
Esophageal Ring- A narrowing of the lower portion of the esophagus
Scleroderma- Autoimmune disease where it leads to hardening and stiffening of body tissues.
Oropharyngeal Dysphagia:
This is also known as high dysphagia and is the condition where the throat muscles become weak making it difficult to swallow food. Some of the causes for high dysphagia include- stroke, Parkinson's disease, Zenker's Diverticulum (a condition in which food particles get accumulated inside a small pouch in your throat) and cancer.

Treatments:
Depending on the type of dysphagia, you will be advised any one of the treatment courses available. It can range from swallowing therapy, dietary changes, feeding tubes and medications to even
surgery
. The treatment is
carried
out by a multidisciplinary team. A multidisciplinary team includes- a speech-language
pathologist
, primary physician,
gastroenterologist
, dietitian, therapist,
radiologist
and pharmacist. The treatments for dysphagia include:
Swallowing Therapy- If you are suffering from high dysphagia, you will be referred to speech and language therapists. You will be taught a number of exercises to make the process of swallowing easier and simple.
Dietary Changes- In this method, you will be referred to a dietician or nutritionist. You will be advised a well-balanced and healthy diet that may include more liquid and semi-liquid food.
Feeding Tube- When swallowing becomes extremely difficult and the patient is at risk of suffering from malnutrition and dehydration, the patient is usually fed through a nasogastric tube which passes through the nose and into the stomach. PEG (percutaneous endoscopic gastronomy) tube which is directly implanted in your stomach.
Dilation- People suffering from low dysphagia have to undergo surgery. One of the methods is dilation. Through endoscopy, images of inside the throat is taken and a small balloon is inserted.
Botulinum Toxin (Botox) - One of the causes for low dysphagia is achalasia. In such cases, botulinum toxin is used to relax and weaken the stiff and hardened muscles of the esophagus.
These were some of the treatment options for dysphagia that prove it is treatable and can be cured easily. Generally, dysphagia occurs in older people and babies. Whatever may be the cause, the main purpose of the treatment of dysphagia is to make the patient go back to oral feeding.
1
person found this helpful
Shared yesterday • Featured Tip

MBBS, Diploma in Venerology & Dermatology (DVD)
It is perhaps impossible to find a woman who doesn't imagine her face without the freckles when she looks into the mirror. Though they may be called 'kisses from the sun', every woman would love to kiss those freckles goodbye. With many advances in cosmetic procedures, the good news is that you can completely get rid of your freckles and say hello to a perfect face. Read on to know more about what freckles are and how they can be managed.
What are they?
The skin contains a pigment called melanin which is responsible for the skin color. So, higher the melanin concentration, darker will be the complexion. In some people, however, based on genetic background, there can be areas of concentrated melanin deposits which become visible in an unbecoming manner, especially in fair complexioned people. These deposits are known as freckles or ephelis, which appear as light brown or flat black spots. The freckle formation is aggravated by exposure to sun, especially before the age of 18, and can be dormant during winter months. Exposure to UV-B light in particular has shown to increase melanin formation, making the freckles more prominent and darker. Though found usually on the face, areas like the neck, shoulder, and hands can also be affected – completely depending on sun exposure.
How to get rid of them?
Treatment is a two-pronged approach for freckles that is prevention and treatment. As mentioned above, freckles have a direct correlation to sun exposure. Avoiding sun and using maximum sun protection is the best way to avoid freckles, if you have a genetic predisposition. Avoid going out in the sun without using sun protection. A good sunscreen lotion with an SPF of at least 20, a wide-brimmed hat, a scarf, sunglasses are all essential when you head outside.
Treatment
If the damage is already done, then laser treatments are a great way to deal with freckles. Here is how it works:
After thoroughly cleansing the face, the eyes are covered and a thin layer of cooling gel is applied on the face.
The face is cooled by using a cooling device. A laser light is then applied in a series of short pulses on specific areas of skin where freckles are concentrated.
The melanin deposits in the freckles then break down without affecting the surrounding area.
A post-treatment laser cream and sunblock is then applied, and the entire procedure does not take more than 45 minutes.
The success rate of treating freckles with laser is quite high, leading to a freckle free face within a few months. Multiple sessions may be required depending on the age of the freckles, the size, the type and the color. Darker freckles will require more intense therapy naturally. In most people, 4 to 5 sessions with break of 3 to 4 weeks in between are generally required. Talk to your dermatologist today to find out if your freckles can be vanquished using this magical beam of light.
2
people found this helpful
View All Feed
Near By Clinics