About
Our entire team is dedicated to providing you with the personalized, gentle care that you deserve. All our staff is dedicated to your comfort and prompt attention as well.
...more
Our entire team is dedicated to providing you with the personalized, gentle care that you deserve. All our staff is dedicated to your comfort and prompt attention as well.
More about Currae Speciality Hospital
Currae Speciality Hospital is known for housing experienced Orthopedists. Dr. Shailendra Patil, a well-reputed Orthopedist, practices in Thane. Visit this medical health centre for Orthopedists recommended by 57 patients.
Timings
Location
Ground Floor, Highstreet Cum Highland Corporate Centre, Near Big Bazaar, Kapurbawdi Junction
Thane West
Thane,
Maharashtra
-
400607

Get Directions
Photos (3)



Videos (1)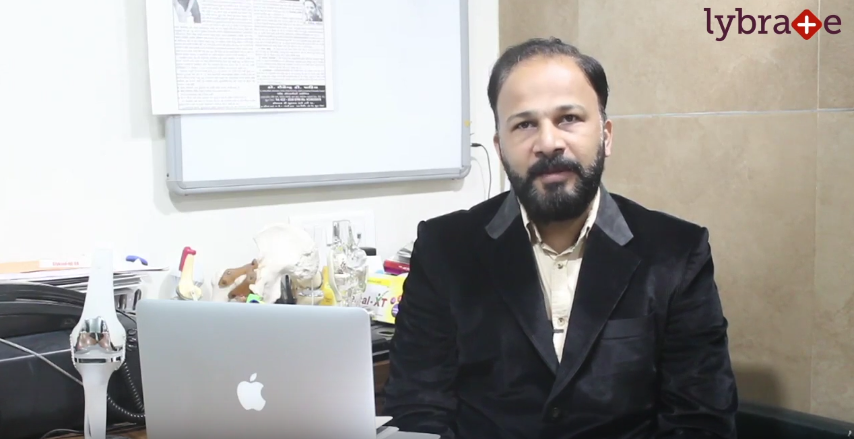 Doctor in Currae Speciality Hospital

MBBS, Diploma In Orthopaedics, DNB - Orthopedics, Fellowship In Joint Replacement & Arthroscopy
Orthopedist
Book appointment and get ₹125 LybrateCash (Lybrate Wallet) after your visit
Services
Submit Feedback
Submit a review for Currae Speciality Hospital
Your feedback matters!
Write a Review
Patient Review Highlights
"Professional"
2 reviews
"knowledgeable"
2 reviews
"Very helpful"
2 reviews
Reviews
Meghna Kunnath
Oct 1, 2018
Good
Feed

MBBS, Diploma In Orthopaedics, DNB - Orthopedics, Fellowship In Joint Replacement & Arthroscopy
Life is beautiful and exciting, but any impaired movement can take our routine for a toss. Especially, with conditions such as arthritis, it gets tougher. But there are numerous modern-day procedures available to treat such issues, and one such method is the Arthroscopic surgery. It is performed on the joints to diagnose and treat the joint problems and abnormalities.
In this surgical procedure, small incisions of around ¼ inches are made to several parts of a joint area for inserting an Arthroscope which is attached to a small television camera, and it lets the surgeons have a closer look at the interiors of the joints. Whether it's finding out the cause of a joint abnormality or visualizing the issue for treating or repairing it, arthroscopic surgeries can take care of both. Let's take a closer look at some of the most common queries regarding arthroscopic surgeries.
Why are arthroscopy surgeries performed?
When it comes to diagnosing as well treating inflammatory, non-inflammatory and different types of infectious arthritis and injuries in the joints, orthopedics usually recommends arthroscopic surgeries. From treating tears or dislocations in the joints of the shoulder, knee, wrists to issues caused by arthritis, and treating cartilage damages such as in the ankles or elbow, arthroscopic surgeries are performed for a wide variety of reasons.
How long it takes to recover completely?
As the effect of the sedatives and anesthesia, patients tend to feel dizzy and sleepy right after the surgeries. Even, sometimes mild pain can be experienced too which usually goes away in a few days with the help of right medications. The surgical incisions, being tiny, also tend to heal within a few days after the surgeries with proper care. Usually, the patients are likely to resume their daily activity, except the stressful ones, within a few weeks. However, depending on the severity of the joint condition and the condition of the patient, the recovery time can vary.
Are there any risks involved in these surgeries?
Potential complications of any kind are not common in arthroscopic surgeries. However, sometimes, patients may feel pain slight pain in the joint or joint stiffness, severe swelling, and even redness or numbness. Joint infection and bleeding into the joint are two other complications that are also very rare.
Remember, though it is mostly an outpatient procedure, still, a spinal, regional, local, or general anesthesia is required depending on the condition of the patient. These surgeries tend to cause less tissue damage as well as less pain with smallest of cuts compared to other traditional surgical procedures. In case you are facing joint issues, consult with your orthopedic to know whether you are the right candidate for arthroscopic surgeries or not.
3823
people found this helpful

MBBS, Diploma In Orthopaedics, DNB - Orthopedics, Fellowship In Joint Replacement & Arthroscopy
There are different types of orthopedic surgeries available and each surgery has its own benefits and procedures.
3647
people found this helpful

MBBS, Diploma In Orthopaedics, DNB - Orthopedics, Fellowship In Joint Replacement & Arthroscopy
Do you remember the last time you had a searing knee pain in the middle of your morning run? It was probably because you did not warm up properly. The incidence of injuries in various sports has gone up in the recent times, and it is mostly due to the lack of proper warm up exercises. However, other factors come into play as well, such as the pressure of increased workload on the current batch of athletes, missing a trick or two with the proper technique to be followed, etc.
In order to reduce the risk of an injury, it is advised to follow these simple tips:
Set realistic goals for yourself: Don't go overboard with anything that includes repetitively stressing and straining your body over a certain degree. If you are planning to go for a run or hit to the gym, make sure you set goals that you can sustain and find feasible. One example of this would be to not increase the amount of weight drastically while lifting weights as it can lead to serious injuries.

Follow the right technique: Proper technique is very important in sports, a lack of which can lead to injuries. Ask your trainer to observe your form when you perform any activity. Focus on your breathing and posture when you are exercising.

Warm up before you begin exercising: Warming up before you exercise or play a sport is important as it helps loosen your muscles and boost blood circulation. It drastically reduces the risks of sustaining injuries, and also prepares your body for the subsequent exercise.

Cool down: Similar to an essential warm up is the need to cool down; it is another aspect that should not be ignored. Cooling down usually consists of stretches and postures that promote flexibility. The muscles become sore after working out. Stretching can help reduce post workout pain and make the joints flexible. Cooling down also helps in eliminating lactic acid from the muscles, which means less pain after exercise.

Listen to your body: During an activity, if you feel that you can no longer carry on, terminate the activity. The chances of injury rise if you continue to push your body over your threshold limit. If you think that you can no longer carry on doing something without risking an injury, avoid doing it altogether. Listen to your body, and it shall never fail you.
3552
people found this helpful

MBBS, Diploma In Orthopaedics, DNB - Orthopedics, Fellowship In Joint Replacement & Arthroscopy
The shoulder is one of the most important joints in the body that uses a ball and socket to join the arm to the rest of the body. Any pain can make it difficult to carry out motion in a comfortable manner. The shoulder consists of the long arm bone called the humerus, the collarbone or the clavicle, as well as the shoulder blade called the scapula. A layer of cartilage provides essential padding to the bones in this area and its two main joints. There are a number of issues that can cause shoulder pain. Let us get to know the six most common ones.
Rotator Cuff Injury: This is the most common cause of shoulder pain and it occurs when the four muscles or the tendons are injured. These muscles and tendons usually control the movement of the arm. This injury can involve strains and tears which may also be caused by constant lifting of heavy objects.
Rotator Cuff Tendonitis: This condition affects the tendons and muscles that help in moving the arm freely. This usually happens due to inflammation in the tendons. It is commonly experienced by patients who are actively involved in sports and other heavy physical pursuits in their line of work.
Frozen Shoulder: This is a debilitating condition that restricts the free movement of the arm and is also known as adhesive capsulitis. When the shoulder tissues become too thick, it leads to the growth of scar tissue that hinders proper movement and causes pain.
Osteoarthritis: Osteoarthritis is a condition that comes as part of aging bones that also become hollow and brittle over the passage of time, which leads to joint and bone pains in various parts of the body. It is a degenerative disease that is caused due to prolonged wear and tear as well as other factors including family history and sports injury.
Bursitis: This condition is known to affect the fluid filled sacs that lie in between the joints. These are known as bursae. When the bursae suffers from swelling, the effect usually shows up as pain in the joints.
Tendon Sheath Inflammation: The fibrous tissue that connects the bones and the muscles is called a tendon. The presence of the tendon makes it possible to pursue activities like running, jumping, lifting, gripping and more. It is protected by a sheath known as synovium, which also lubricates the same. Any injury or tear to this sheath can cause shoulder pain.
Acute and persistent pain that does not abate and gets even worse should be treated with immediate medical intervention.
4
people found this helpful

MBBS, Diploma In Orthopaedics, DNB - Orthopedics, Fellowship In Joint Replacement & Arthroscopy
Lower back pain is a very common issue and can take place due to numerous reasons. However, one of its main causes is a ligament strain or back muscle strain. Microscopic tear or excessive stretching of ligaments can take place due to lifting very heavy objects, doing enormously strenuous task or due to a sudden twisted movement. These conditions are most likely to be experienced by individuals ranging between the ages of 30 and 60. Other causes of lower back pain include back injury, arthritis of back bone joints, infections in the lower back area, and in very rare cases, tumours.
In case of acute back pain, these are a few important things that should be definitely kept in mind.
It is absolutely essential to take rest for a couple of days and avoid any sort of stressful activity. Although back pain is self-limiting, if you take proper care, it can be cured in a few days. However, if proper rest is not taken, the situation may become worse.
Using the black belt, also known as lumbo sacral corset, is a good idea. This can actually be of enormous help to individuals who have been suffering from lower back pain for a long period of time.
As already mentioned, one of the main causes of these kinds of mishaps are sudden jerky movements, twisted movements, heavy weight lifting etc. So, it is necessary to avoid such circumstances, or else, a more acute back pain situation may arise due to slipping of one of the discs from the spinal cord.
As much as you like long drives and bike rides, these are a strict no. Any prolonged sitting or standing activity needs to be avoided. It is important that the tear caused in the muscles due to what-so-ever reason heals properly and prolonged stay in a tensed muscle position would definitely not help the cause.
Although these back pains can be handled at home by following the discussed steps, using simple analgesics or muscle relaxants prescribed by the doctor can be a way to speed up the process of recovering the strained ligament.
Apart from these important steps, regular exercise to strengthen the core body muscles is a great way to avoid such ligament strains in the future. However, if you feel that even after following the precautionary measures, you problem doesn't subside, visit an experienced doctor for his advice. In case you have a concern or query you can always consult an expert & get answers to your questions!

3077
people found this helpful

MBBS, Diploma In Orthopaedics, DNB - Orthopedics, Fellowship In Joint Replacement & Arthroscopy
What causes osteoarthritis and how to prevent it?

The condition of osteoarthritis is very common as you age. The condition is said to affect women more than men and is mainly due to the low estrogen levels that women tend to experience once they cross the age of 50.

What causes this most common form of arthritis?

The problem of osteoarthritis (oa) takes place when the soft but firm connective tissue is known as cartilage found in between bones of your joints (such as knees, ankles or elbows) deteriorates. This soft connective tissue is vital for ensuring frictionless motion of joints. During osteoarthritis, the surface of this tissue takes on a rough texture, and consequently, it wears down completely.

What can you do to reduce the risk of developing osteoarthritis?

There are several simple ways that you can employ to prevent this condition from occurring and these are:

1. Maintain a healthy body weight

Being overweight is one of the leading risk factors for osteoarthritis. The extra body weight causes additional pressure to be exerted on weight-bearing joints like knees and hips. As time passes, this additional strain damages the cartilage that acts as pads between bones of the joints. Additionally, the extra body weight also causes your body to produce a destructive protein known cytokines, leading to inflammation of the joint areas.

2. Maintain an optimal blood sugar level

High levels of glucose in your body bring about the development of certain chemicals that make cartilage rigid and more susceptible to mechanical
stress
. Controlling abnormal blood sugar levels is vital for reducing this risk of inflammation that can lead to the loss of cartilage and joint damage.
3. Indulge in physical activity
Indulging in any kind of physical can help in keeping your joints healthy. You need to spend about 30 minutes of each day on performing the moderately intense exercise. This will ensure not only the ability of your joints but also make stronger the muscles that hold up and steady your hips and knees.
4. Have a well-balanced diet
Including certain foods in your diet can help in reducing your chances of developing osteoarthritis. A well-balanced diet that prevents oa should consist of ample amount of omega - 3 fatty acids,
vitamin d
and
vitamin c
. While fatty fish like tuna and salmon, eggs, sunlight etc are considered to be good sources of vitamin d, strawberries, tomatoes and potatoes are just a few of the food sources that you can consider for meeting your vitamin c requirements. For meeting your omega - 3 fatty acids requirement, you can consume
fish oil
as well as plant or
nut
oils.
3796
people found this helpful

MBBS, Diploma In Orthopaedics, DNB - Orthopedics, Fellowship In Joint Replacement & Arthroscopy
Carpal Tunnel Syndrome is a painful one that is born from a strain on the median nerve, which loops through the wrist bone to connect it with the rest of the hand and fingers so as to promote motion. This condition can be a painful and debilitating one that usually starts at night, and affects the various fingers, especially the thumb and index finger. The symptoms include numbness, a tingling sensation, a weak grip, and the inability to do many tasks that involve the thumb and index finger. There are many ways of treating this condition with the help of physiotherapy, steroids and corticosteroids. There are easier ways of dealing with this issue on an everyday basis, as follows.
Wrist Splint: It is a good idea to wear a wrist splint at night which will keep the bones and muscles stationary as the pain in this condition usually starts at night. This will also prevent further damage to the median nerve.
Activity: Keep your activity to a minimum to give your hand and rest, in particular, some much needed rest from the pain, numbness and tingling. Further, you need to avoid activities that cause too much pain and numbness. Also, take care to keep your thumb and wrist straight during other activities so that there is less strain on the median nerve.
Strength and Flexibility: Many times, the pain from the wrist and fingers can spread towards the arm as well. In order to prevent this and to treat the pain on a more long term basis, it is important to turn to some mild exercise which can make the area more flexible and strong. This can include wrist twists which can be done ten times for each hand. One can also try Yoga to strengthen the joints in the upper body.
Ice Pack: Use an ice pack or ice compress on your wrist for ten to fifteen minutes each every few hours to help in relieving unbearable pain.
Anti-Inflammatory Medication: Patients suffering from this condition can also turn to non steroid medication that will help in bringing down the inflammation. This inflammation is usually responsible to a great extent for symptoms like numbness and pain which can halt various activities. These drugs may include aspirin, ibuprofen, and even naproxen sodium.
Taking Breaks: One must take regular breaks at work and flex the fingers and the wrist so that the painful bending posture does not make matters worse.
Ensuring that you manage your everyday functioning despite Carpal Tunnel Syndrome is a matter of balancing your activities with rest. In case you have a concern or query you can always consult an expert & get answers to your questions!
3396
people found this helpful
Near By Clinics

4.5
(

57

ratings)
Kapur Bawdi, Thane,
Thane
View Clinic

4.5
(

43

ratings)
View Clinic
Kapur Bawdi, Thane,
Thane
View Clinic