About
By combining excellent care with a state-of-the-art facility we strive to provide you with quality health care. We thank you for your interest in our services and the trust you have place...
...more
By combining excellent care with a state-of-the-art facility we strive to provide you with quality health care. We thank you for your interest in our services and the trust you have placed in us.
More about Divine Brain and Spine Hospital,
Divine Brain and Spine Hospital, is known for housing experienced Psychiatrists. Dr. Sagar Karia, a well-reputed Psychiatrist, practices in Thane West.. Visit this medical health centre for Psychiatrists recommended by 64 patients.
Timings
Location
Abhiman-1, 2nd floor, L.B.S. Marg, Teen Hath Naka, Marathon Chowk,
Thane West.,
Maharashtra
-
400602

Get Directions
Doctor in Divine Brain and Spine Hospital,

MD - Psychiatry
Psychiatrist
Services
Submit Feedback
Submit a review for Divine Brain and Spine Hospital,
Your feedback matters!
Write a Review
Feed
Nothing posted by this doctor yet. Here are some posts by similar doctors.
घबराहट एक ऐसी बीमारी है जिसकी वजह से कई बार खतरनाक स्थिति पैदा हो जाती है. इसको हमलोग आम बोलचाल की भाषा में तनाव, अवसाद या चिंता भी कह कर पुकार सकते हैं. देखा जाए तो घबराहट अपने आप में एक बिमारी तो है ही लेकिन साथ ही कई बीमारियों की जड़ भी है. इस बिमारी में हमें मुख्य रूप से दुःख, बुरा महसूस करना, दैनिक गतिविधियों में रुचि या खुशी ना रखना आदि लक्षण दिखाई पड़ते हैं. जाहिर है इससे हम भी इन सभी बातों से भी लगभग परिचित ही होते हैं. यदि ये लक्षण थोड़े समय तक दिखाई दें तो ज्यादा परेशान होने की बात नहीं है लेकिन जब यही सारे लक्षण हमारे जीवन में अधिक समय तक रहते हैं तब ये हमें बहुत अधिक प्रभावित करते हैं. ये स्थिति बेहद तनाव से भरी होती है. विश्व स्वास्थ्य संगठन के अवसाद की परिभाषा के अनुसार दुनिया भर में अवसाद सबसे सामान्य बीमारी है. आपको जानकर हैरानी होगी कि दुनिया भर में लगभग 350 मिलियन लोग घबराहट या इससे संबन्धित अन्य अन्य बीमारियों से प्रभावित हैं. घबराहट एक मानसिक स्वास्थ्य विकार है जो कि कुछ दिनों की समस्या न होकरके एक लम्बी बीमारी है. आइए इस लेख के माध्यम से घबराहट के लक्षणों पर एक नजर डालें ताकि इस संबंध में जागरूकता फ़ेल सके.

घबराहट के लक्षणों की शुरुवात-
घबराहट अपने सामान्य रूप में अवसाद जैसा ही लगने वाली एक और समस्या है मूड का उतार-चढ़ाव. लेकिन आपको बता दें कि ये अवसाद से अलग है. मूड का उतार-चढ़ाव तो हम अपने सामान्य और स्वस्थ जीवन में भी अनुभव करते ही रहते हैं. लेकिन हमारे दैनिक जीवन में आने वाली चुनौतियों के प्रति हमारी अस्थायी भावुक प्रतिक्रियाएं अवसाद को जन्म नहीं दे पाती हैं. जैसे कि जब हमारे किसी करीबी की मौत होती है और हम दुखी होते हैं तो वो भावना अवसाद की श्रेणी में नहीं आती है. लेकिन यही दुःख जब लम्बे समय तक बरकरार रह जाती है अवसाद की समस्या हो सकती है. आइए इस लेख के माध्यम से हम घबराहट के लक्षणों पर एक सरसरी नजर डालते हैं.

घबराहट के लक्षण-
1. घबराहट के शिकार व्यक्ति के चेहरे पर आमतौर पर एक तरह के उदासी का भाव नजर आता है.
2. इससे प्रभावित व्यक्ति थकान का भी अनुभव करते हुए देखे जा सकते हैं.
3. इसके मरीजों में ये भी देखा गया है कि इनको ध्यान केंद्रित करने में परेशानी होती है.
4. इन लोगों की मानसिक स्थिति के कारण इन्हें अक्सर दुखी रहते हुए देखा जा सकता है.
5. इसके पीड़ितों में आमतौर पर दिखाई देने वाले लक्षणों में से एक गुस्सा भी है.
6. जिन लोगों को घबराहट की समस्या होती है वो चिड़चिड़े से रहते हैं.
7. घबराहट के शिकार व्यक्ति में हताशा भी आमतौर पर दिखाई देने वाला लक्षण है.
8. आम तौर पर हम लोग त्योहारों या नया मौकों पर आनंददायक या मजेदार गतिविधियों में भाग
लेते हैं जिससे कि एक तरह की ताजगी मिलती है.
9. तनाव के दौरान लोगों को बहुत अधिक नींद या बहुत कम नींद आने की समस्या होती है.
10. तनाग्रस्त व्यक्ति के ऊर्जा में कमी स्पष्ट तौर पर देखी जा सकती है.
11. ये लोग अक्सर अस्वस्थ भोजन की लालसा करते हैं.
12. हमेशा चिंतामें डूबे रहना भी घबराहट का ही एक लक्षण है.
13. कटा-कटा सा और दूसरों से अलग रहना भी एक कारण है.
14. डिप्रेशन से परेशान व्यक्ति के अंदर बेचैनी जैसे भाव भी देखे जाते हैं.
15. उन लोगों को स्पष्ट रूप से सोचने या निर्णय लेने में भी परेशानी का सामना करना पड़ता है.
16. इन सब कारणों से वो काम या स्कूल में खराब प्रदर्शन करते हैं जिससे उनकी परेशानी बढ़ जाती है.
17. घबराहट का शिकार व्यक्ति अपराधबोध से ग्रसित होता है.
18. परेशानियों से तंग आकर उनके मन में आत्मघाती विचार भी आते हैं.
19. आम तौर पर तनाव से पीड़ित लोगों के सिर या मांसपेशियों में दर्द रहने की शिकायत भी होती है.
20. कई बार घबराहट से परेशान व्यक्ति दवा या शराब का दुरुपयोग भी करता है.
Homeopathy is a natural and non-toxic remedy for several diseases. The major advantage of homeopathy over other medication is that it does not cause any adverse side effect. It is safe and can be used at all ages without worrying about any detrimental consequence. Homeopathy is known to be very effective in treating depression. Homeopathy medicines are prescribed after a thorough study of the symptoms. Homeopathy first treats the symptoms and then provides relief; for example, the constant mental exhaustion or some unexplained physical pain. It then works on the cause of the disease. In this case, the medicines will affect and treat the hormonal disorders or neurological disorders. Following this, homeopathy medicines will try to prevent the onset of depression in future. If you wish to discuss about any specific problem, you can consult a homeopath. AThere are several reasons for Hairfall Thyroid Diabetes Hormonal imbalances Piles Anemia Respiratory tract infection Gastric complaints Genetic factors Skin infection Malnutrition Malabsorption Vitamin deficiency. Simply by applying shampoo. You can't find solution. U need to trace out the root cause. So that it can be treated permanently. A deficiency of vitamin A may lead to dry and itchy scalp. Eggs and Dairy Products: Milk, yogurt, cheese, eggs etc. Are loaded with essential nutrients such as proteins, Vitamin B12, iron, zinc and Omega 6 fatty acids. Dairy products are also a great source of biotin (Vitamin B7) that is known to fight hair loss. Most common nutritional deficiencies that cause hair loss: Iron: Everyone knows that iron deficiency causes anemia; this is typically characterized by pale skin and fatigue, and a vulnerability to repeated infections. What most people don't know is that iron deficiency can also cause hair loss. Ginger Tea. Baking Soda. Chewing gum is about a lot more than blowing bubbles and saving your breath. Gum..Sleep on an Incline. Wear Loose Fitting Clothes. Kimchi can add layers of flavor and texture to your food, while supporting your immune system and helping prevent acid reflux.
What Is Love
Many people "in love" are addicted to it, just as people are addicted to alcohol, tobacco or other drugs. Love is difficult and requires work and practice. The number of definitions is almost endless. Poets, novelists, and theologians have struggled to define love, as have psychologists, psychiatrists, sociologists, family scientists, and journalists. Think about how you define love and how you know when you are "in love".
Definitions on Love
In love, the paradox occurs that two beings become one yet remain two.
-Erich Fromm, Psychiatrist
Love doesn't just sit there, like a stone, it has to be made, like bread; remade all the time, made new.
-Ursula K. Le Guin, Novelist
He, who knows nothing, loves nothing…But he who understands also loves, notices, sees…The greater the love, because of the more knowledge inherent in a thing.
-Paracelsus, Philosopher
Being in Love isn't ever really loved, it's just wanting. And it isn't good. It's all aching and misery.
-James Leo Herlihy, Novelist
Love is the history of a woman's life; it is an episode in man's life.
-Madame De Stael, Novelist
Love is a state of perpetual anesthesia.
-H. L. Mencken, Journalist
When the satisfaction or the security of another person becomes as significant to one as is one's own security, and then the state of love
-Harry Stack Sullivan, Psychiatrist
Dimensions of Love
The three dimensions of the love triangle (developed by Robert Sternberg) are
Commitment (the cognitive component)
Intimacy (the emotional component) and
Passion (the motivational component
Commitment: It is a cognitive attachment to another person. It also develops over time, beginning slowly and increasing at a faster rate if the relationship is positive. If the relationship fails, commitment disappears. People express commitment when they move their relationship to a more advanced stage (from dating to engagement, from engagement to marriage), by being faithful or by staying in the relationship during difficult times.
Intimacy: It involves sharing feelings and providing emotional support. It usually involves high levels of self-disclosures, the sharing of personal information not ordinarily revealed because of the risk involved. Intimacy gradually increases as closeness grows and deepens as a relationship matures. Few couples are likely to share everything with each other. Human beings need some private space, a bit of their world that is closed to everyone else. But in a mature intimate relationship, most areas are open for discussion and sharing. By opening up, by earning each other's trust and becoming vulnerable to each other, people can build a strong emotional bond of intimacy.
Passion: It is usually expressed by touching, kissing, and being affectionate, which is linked to physiological arousal; it is also expressed through sexual intercourse. Due to its intensity, passion develops quickly but can also fade quickly. Passion is like an addiction; when it ends, a person can experience withdrawal symptoms such as irritability and depression.
Combining these three dimensions of love in various ways, Sternberg identified eight types of love relationships: non-love, liking, infatuation, empty love, romantic love, fatuous love, companionate love, and consummate love.
Non-love occurs when there is no commitment, intimacy or passion.
Liking begins when there is just intimacy, but no passion or commitment.
When there is just passion, infatuation occurs.
Empty love involves commitment, but no passion or intimacy.
Romantic love has both intimacy and passion, but it is lacking in commitment.
Fatuous love occurs when a person is committed based on passion but has not had the time to develop true intimacy. (For example, a couple falls in love and after seeing each other only on weekends for two months get married).
Companionate love is more characteristics of couples who have been married for years. They have both commitment and intimacy, but they lack the passion they had when they were first married.
Finally, Consummate love is complete love, containing all three dimensions. it is the goal of most couples.
Most people have experienced several of these types of love and can recognize that each of them feels rather different. Even within one relationship, it is possible to experience two or more types of love over time. A couple, for example, may start out as close friends (liking) and then two years later become sexually involved a year later they may decide to live together.
The Styles of Love
John Lee (1988) described six love styles. Similar to a colour wheel, there are three primary love styles (Eros, Ludus and Storage) and three secondary styles (Pragma, Mania and Agape). Each style has a unique character.
Primary Love Styles
Eros is romantic and passionate love, with an emphasis on sensuality.
Ludus is courtly love, love as a game with little depth or commitment.
Storge (pronounced "STOR-gay") is based on friendship and on growing together.
The combination of two primary styles, like a chemical reaction, creates the three secondary styles.
Secondary Love Styles
Pragma, a combination of Ludus and Storge, produces a practical lover who may "shop around" for a potential partner.
Mania, a combination of Eros and Ludus, creates an erotic and game-playing relationship.
Agape(pronounced "A-GA-pay") combines Eros and Storage and results in an intense and committed relationship that is altruistic and caring.
To validate Lee's approach, researchers found that
People who describe themselves as being religious were more oriented toward friendships(Storge), were practical (Pragma), altruistic (Agape), and not inclined to game playing (Ludus).
People who described themselves as having high self-esteem were more romantic (Eros); those with low self-esteem were more likely to be game-players (Mania).
Looking at male and female (gender) differences, males tended to be Erotic (Eros) and game playing (Ludus),
Whereas females tended to focus on friendship (Storge), practical concerns (Pragma), and altruism (Agape).
According to Hendrick and Hendrick (1986, 1989), the six love styles can also be related to sexual attitudes and behaviours.
Eros lovers are passionate and seek sex as a peak experience. They are not very self-disclosing but encourage self-disclosure in others that is, they encourage others to reveal personal feelings, experiences, hopes and disappointment.
Agape lovers are similar o Eros lovers, but they see sex as more functional, something to be enjoyed, like other aspects of life.
Ludus lovers are game-playing and casual about sex, not very disclosing, uninhibited sexually, and easily bored.
Storage lovers are idealistic about sex, encourage disclosures in others and are easily bored.
Manic lovers are also somewhat idealistic about sex and are not easily bored.
It is unclear whether one's love style is constant like personality traits, or whether it varies depending on the kind of relationship style a couple develops.
1
person found this helpful

MBBS Bachelor of Medicine and Bachelor of Surgery, MD - Internal Medicine, DM - Endocrinology, DNB (Endocrinology)
Diabetes is one major silent killer. Depression is another silent killer. According to the studies, a patient with diabetes has higher chances of getting depressed. Lack of social support, staying alone, lower income, the presence of diabetes complications and poorly controlled diabetes increase chances of depression in diabetes patients. Similarly depressed patient is at increased risk of development of diabetes. Thus, depression and diabetes have a cyclic relationship.
Need to break
It is very important to break the vicious cycle as it can affect the sugar control, quality of life and patient care. The depressed patient is less likely to follow diet and exercise. They do not take medicines regularly. The depressed patients will have bad control of sugar and increased complications of diabetes. It affects the quality of life of the patient.
1. Speak out
Depression remains underdiagnosed and untreated. One of the reason is the stigma associated with psychiatric illness in the society. Unless and until patient doesn't talk about it they are not going to improve. Hence ADA recommends evaluating for depression in patients with poorly controlled diabetes.
Psychotherapy or in particular cognitive behavioral therapy has been proven beneficial towards treating depression.
3. Regular Exercise
Regular exercise is very beneficial towards treating, both depression and diabetes. Exercise helps regulate blood sugar levels and hence can help control diabetes. It also helps in reducing excess weight, which can enhance your self-image and make you feel happier. Simultaneously, it also releases endorphins or the 'feel good' brain chemical. This can help alleviate depression symptoms.
4. Antidepressant
These are the medicines given to improve depression. Under the guidance of a psychiatrist, they help a lot. So don't say no to these medicines when prescribed by the psychiatrist.
You may think that it is just a harmless drink or two at the end of the day to help you relax. it's just a few drinks when you get together with friends. or it's just that you need to get rid of the office stress.. We all need to catch a break sometimes, which makes our favorite brand of drink our best friend. Trouble starts when 'a drink or two' moves to a level where you can't hold the drink anymore. It affects your ability to think straight and take decisions that you may regret in retrospect.
Alcoholism not only has serious health consequences but also can ruin your life and relationships. Don't tread down the path of self destruction, or this is what you'll find
1. Conflict: It is not a coincidence that fights are common when one or both partners are caught up with alcohol abuse. It is said that if there is too much alcohol in your system, it hampers with your ability to make rational decisions. It allows you to become inconsiderate about others, and give more importance your addiction over their requirements. It, to an extent, numbs you to what others feel, and makes you drink even more.

2. Financial loss: Alcohol costs money. And the more you spend to keep up with your addiction, the more money flows out of your monthly household expenses, monthly savings and retirement plans. And this money literally goes down the drain. Like any other addiction, once you start alcohol abuse, you need it everyday. Drinking may go on to impact your ability to hold on to your job as no one will eventually want to hire someone who has alcohol on their breath at 9am during client meetings. Alcohol is a strict restriction in certain professions where you may put other people at risk. At the very best, you'll be left with a warning. At the worst, you'll lose your job and end up with no work and no money to support your addiction.
3. Accident prone: In 2014, 9,967 people died in drunk driving crashes - one every 53 minutes. This may sound only like a statistic to you - until you speak to the families who lost their loved ones or have to see them suffer through loss of limbs or brain function to bear lifelong suffering. And as far as you are concerned, you may end up seeing the wrong end of a prison. Such things have a profound impact on your relationship - many of which fail to last through the ordeal.
4. Infidelity: You've seen it a thousand times in movies - which actually might get reflected in reality, if you wake up next to someone whose name you don't know.
5. Infertility: Alcohols and babies don't mix. Too much alcohol intake can stop women from making and keeping a baby.
6. Divorce: An alcoholic husband or wife is a valid ground of mental trauma applicable in a divorce.
Want to get rid of your alcohol problem? Consult our specialists today.

The brain is like the central processing unit of a computer that controls the entire body's function. Both structurally and functionally, it is an extremely complex and vital organ and disorders occur due to a variety of reasons – old age, internal injury, accidents/trauma, infections, and malignancy being the most common. The brain has a highly sophisticated network of nerves which arise out of it and the spinal cord and ensures the body works in complete synchrony and coordination. The neurological disorder is a generic term that is used to denote problems in all these – brain, spinal cord, and associated nerves.
The different categories of neurologic disorders include are listed below along with some details on how they affect the individual as a whole.
Developmental defects like spina bifida and hydrocephalus
Genetic disorders like Huntington's disorder and muscular dystrophy
Infections (bacterial, viral, parasitic) are another major category of neurological disorders, causing symptoms both from the infection per se and aftereffects.
Degenerative disorders like Alzheimer's, different types of dementias, multiple sclerosis, Parkinson's disease, etc.
Traumatic injuries as a result of sports, accidents, etc.
Vascular issues like stroke and haemorrhages.
Malignancy including benign and malignant brain tumours
Malnutrition related disorders.
Let us look at some of the most common ones
Epilepsy: This happens due to inappropriate firing in the brain, resulting in convulsions. While it is hereditary in some people, the exact cause is not identified in most people. Effective medications are available which can completely cure the condition.
Stroke: When a blood vessel is blocked due to plaque formation, blood supply is cut off to that part of the brain, leading to paralysis and sometimes even death. Timely intervention can, however, lead to the arrest and even reversal of symptoms.
Parkinson's disease: This is gradual degeneration causing reduced pace of movements (bradykinesia), tremors of the hands and feet, rigidity of movements, and loss of balance. The disease progression happens over a number of years, and it is usually genetic. Medications are available to manage the condition, but a complete cure is still under evaluation.
Headaches: While headache can be a disorder in itself, it is also often the symptom of another neurological disorder. Migraines are very common, especially in women, and are characterised by throbbing, pounding headaches associated with sensitivity to light and noise and vomiting. There are usually triggers like menstruation, chocolates, alcohol, etc., which can be managed. Medications are useful in controlling the pain symptoms.
If detected in the early stages, the progression of most neurological disorders can be arrested and in some cases, symptoms even reversed.

1
person found this helpful
Hi lybrate-user When we are alone we develop certain dependency. It seems like you r dependant on him. Didn't you guys discuss about future of your relationship? We're you prepared for this? I believe you should discuss your concerns in detail with a mental health professional to gain an insight about nature of problem and ways to overcome it through psychotheraputic techniques Consult with me or any psychologist for therapy and counseling Connect with me through text or audio on Lybrate app.
1
person found this helpful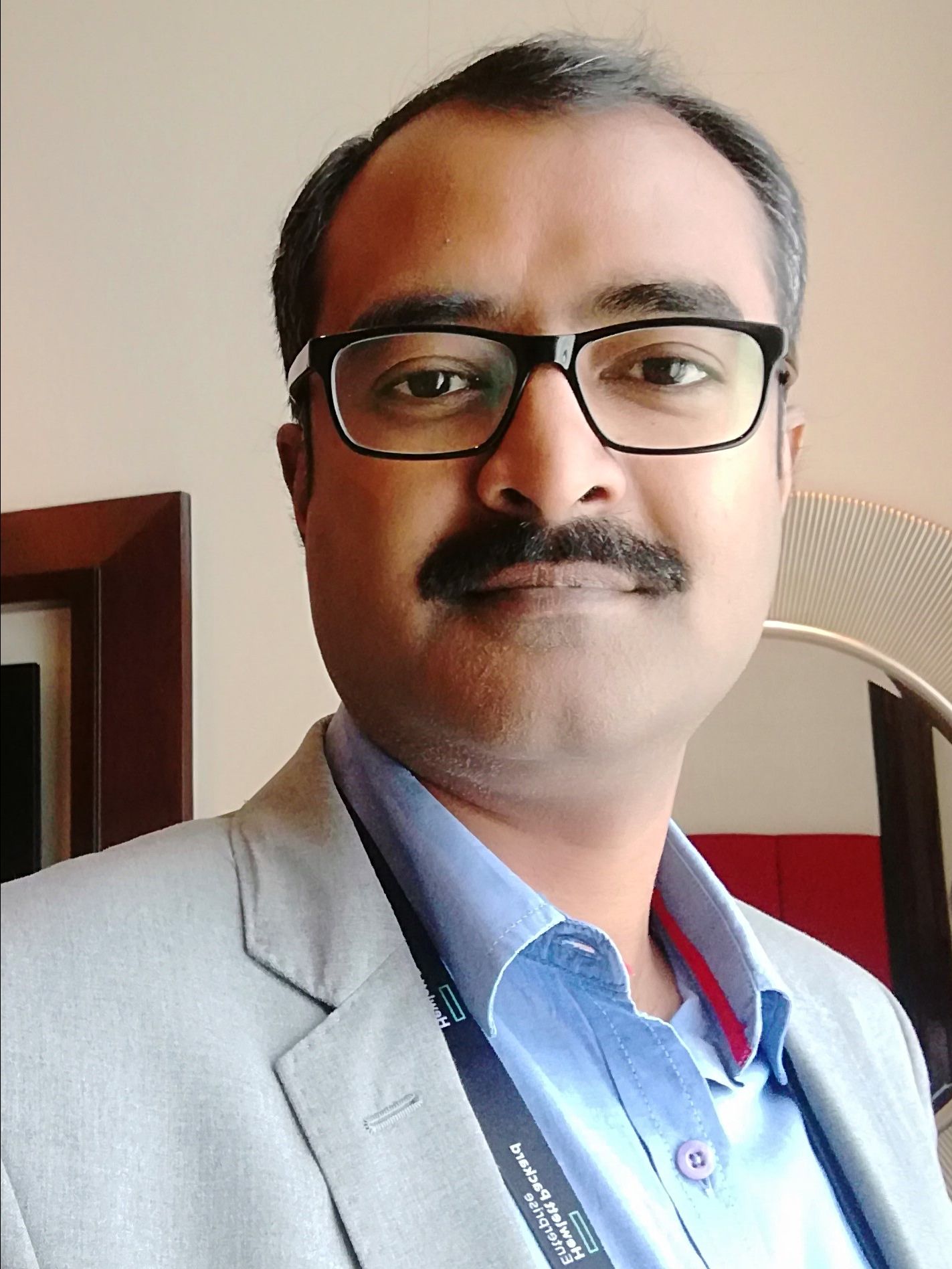 Diploma In Psychology Counselling Skills, Diploma in ayurveda, B.S IT
Hello Friend, Good that you are seeking a help here. Sometimes psychologycial issues like stress or anxiety needs more than medicine. As body and mind are interlinked as emotional disturbance can influence physical body condition like sleeplessness, nervousness, headaches, body pain, constipation, menstrual issues and visa versa. So it's important to understand the physical and mental symptoms to have a holistic treatment approach covering counseling, few lifestyle changes, dietary changes, excersise routines, self therapies, relaxation techniques etc along with medicine. Be positive. You will be alright soon. Feel free reach me online for further evaluation and suitable recommendation for therapies and counseling support.
1
person found this helpful
M.D.PSYCHIATRY, Bachelor of Medicine, Bachelor of Surgery (M.B.B.S.), Medicine
Hello lybrate-user you are suffering from alcohol flush reaction. It simply indicates that your body is not tolerant to alcohol and you develop this reaction unfortunately there is not much what we can do for this problem. It is related to your genetic make up and is not modifiable restrict your alcohol intake.
Hello. You are 20 years old. You are young &Dynamic. Don't think that you forget everything. You have got enough memory. Remove negative thought first. .Do meditation daily. Play games. Listen music. Be cool. you will get throgh it.
1
person found this helpful
View All Feed
Near By Clinics