About
Our entire team is dedicated to providing you with the personalized, gentle care that you deserve. All our staff is dedicated to your comfort and prompt attention as well.
...more
Our entire team is dedicated to providing you with the personalized, gentle care that you deserve. All our staff is dedicated to your comfort and prompt attention as well.
More about Jaypee Hospital
Jaypee Hospital is known for housing experienced IVF Specialists. Dr. Shweta Goswami, a well-reputed IVF Specialist, practices in Sector 128, Noida. Visit this medical health centre for IVF Specialists recommended by 89 patients.
Timings
Location
3rd Floor, Department of Infertility & IVF
Sector-1
Sector 128, Noida,
Uttar Pradesh
-
201304

Get Directions
Photos (2)


Videos (4)
View All Videos
Doctor in Jaypee Hospital
MBBS, MD - Obstetrtics & Gynaecology, Certified IVF Specialist
IVF Specialist
Book appointment and get ₹125 LybrateCash (Lybrate Wallet) after your visit
Services
Submit Feedback
Submit a review for Jaypee Hospital
Your feedback matters!
Write a Review
Patient Review Highlights
"Prompt"
1 review
"knowledgeable"
1 review
"Very helpful"
4 reviews
Reviews
As
May 31, 2018
Very caring, always available and explains everything very well.
Verified
Feb 25, 2018
It's good
Feed
MBBS, MD - Obstetrtics & Gynaecology, Certified IVF Specialist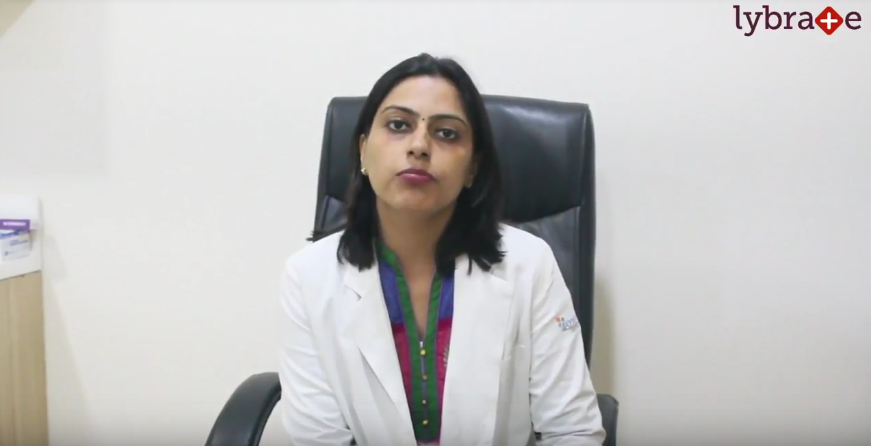 Hi Everyone!
I am Dr. Shweta Goswami, infertility and IVF specialist at Noida and Delhi/NCR. I want to speak on a very common issue called PCOS. PCOS is a sign of hormonal imbalance. It is not a disease per se actually a lifestyle issue. Like out sedentary lifestyle, high carbs and fat diet, genetics. PCOS as a disease on the rise. PCOS can have a different problem at different stages of our life. It can lead to menstrual irregularity, difficulty in conceiving can lead a later problem in life such as cardiovascular diseases, diabetes etc. My focus is to tell you, what to do if you are having difficulty in conception and how to put you in diagnosis. It is a hormonal imbalance disease where egg development is not proper. As we understand the natural conception, we have to have an egg and the sperm to work together to create an embryo. PCOS can make it harder for us to conceive.
The 1st sign is an irregular cycle. A gap of 40-45 days in the cycle. It can be checked by an ultrasound whether the egg formation is there or not. The good news is a treatable condition which does not require any extensive treatment like IVF. In fact, IVF is required only in 5% of PCOS patients. 95% can get treated by lifestyle modification and medical treatment. So, the lifestyle modification plays an important role. In case you are obese or have hormonal imbalance or insulin resistance problem, you need to start losing weight and start exercising. And if we see that eggs are not developing then there are simple medications. If simple medications do not work then we move on to a combination of medicines and injections, to help you make good eggs and if you try on right time, there will be good results.
Of course, when we try naturally with medicines and injections, we need to understand that the chance of success is going to be 20-25%. So, we need to be very patient. We need to understand that it might work out in another cycle or it could take more. So, we have to continue it for at least 3-6 cycles. Healthy man and healthy woman may take up to 12 months to conceive naturally. We have to work upon for proper eggs development for at least 6 months.
We should not easily move on to something else as something else could be tubal testing, laparoscopy or IVF as a fine procedure. However, most PCOS patient if corrected rightly should be able to conceive with simple treatments until and unless it is very severe enough. 50% work again I repeat is about lifestyle modification, trying to lose weight even if the BMI is OK, exercise properly to get the PCOS in control. Working in right direction, PCOS can give excellent results as far as a journey of conceiving is concerned. Thank You for your patient listening. For further details, you can contact me through Lybrate.
3397
people found this helpful
MBBS, MD - Obstetrtics & Gynaecology, Certified IVF Specialist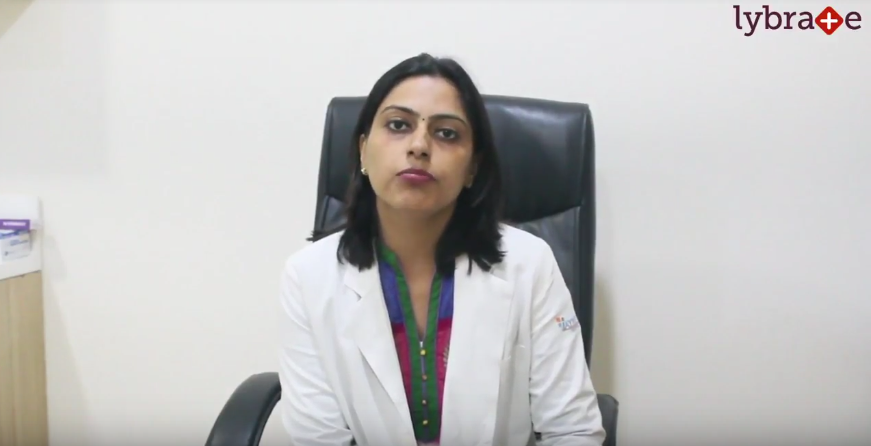 Hi Everyone!
I am Dr. Shweta Goswami, IVF consultant at Noida. I work in both infertility and IVF. Today I wish to speak more about the cumulative pregnancy rate in IVF which basically entails how does embryo freezing help us to increase IVF success rate. In IVF we give injections to the woman to take out the multiple eggs, fertilize with the husband's sperm, create embryos in the lab for a couple of days to decide which embryo is the best. And transfer 2-3 embryos to the mother womb. Hoping to get a pregnancy.
Now when anyone is considering to going to the IVF, the important thing in the mind is what is going to be the success rate. It is extremely important because the success rate varies from patient to patient. Now we need to understand that how to optimize the IVF cycle. If we are young and have good AMH, the objective of IVF at the end of the cycle should be able to create a good number of grade A & B embryos. Some of can be transferred in the fresh cycle.
And some can be frozen what we call supernumerary embryos. The embryos that do not need a transfer but can be frozen. Now, this is extremely important because when we focus what 's the success rate of IVF, we are actually focusing on one transfer of IVF. But if you are young and you have a number of embryo and the egg quality is good, we are able to provide you the number of embryos. Some of which are transferred and some are frozen. Each transfer cycle can give you a good success rate as high as 60-65%. So, whenever we go under an IVF cycle, we need to review, how many eggs have we called. What is the grade of the embryo? How many fertilized.
Do we have any blastocyst embryo on day 5. And more importantly, what is the pregnancy rate is defined per IVF cycle. We are combining those 2-3 transfers. So, it is important that when we go under IVF cycle, it may or may not work. 2-3 chances are best when IVF can click. It gives the opportunity to with another IVF cycle with better success rate. So, you need to take medication to prepare the lining of the womb. And each cycle will give you 60-65% of chance.
If somebody has a good number of emryos, good quality, you can actually look at the pregnancy rate is as high as 90% per IVF cycle. But please remember this is cumulative pregnancy rate. It is not pregnancy rate per transfer but per egg collection. You always have to ask every center that is it per embryo transfer. Is it per egg retriever. Somewhere there, we all get confused. But for me the patient who is young and who has good reserve, I would be able to freeze a couple of embryos also because they are your embryos. We can again use those eggs without going for another round of IVF cycle. If the embryo is of poor quality then you should ask your center. Why are we not able to get a good number of eggs to transfer. Your success rate can be as high as 80-90%. That is the thing we should be looking forward to at the end of the IVF cycle. Thank You. For more details, you can contact us through Lybrate.
3025
people found this helpful
MBBS, MD - Obstetrtics & Gynaecology, Certified IVF Specialist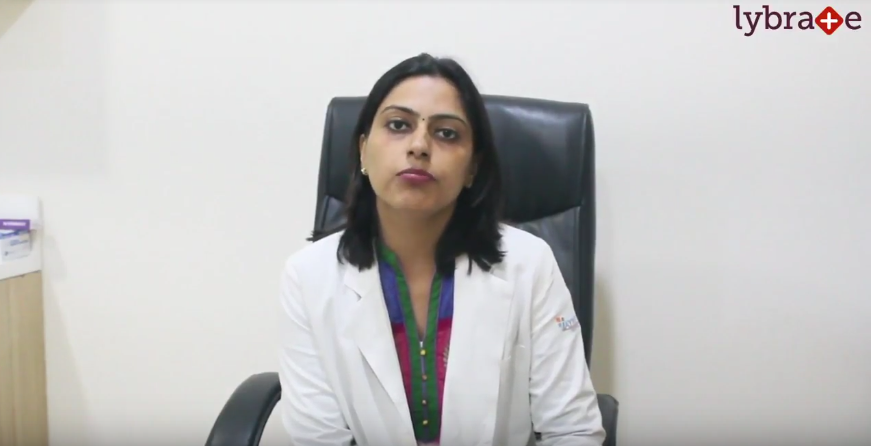 ICSI is very similar to conventional IVF in that gametes (eggs and sperm) are collected from each partner. The difference between the two procedures is the method of achieving fertilisation. In conventional IVF, the eggs and sperm are mixed together in a dish and the sperm fertilises the egg 'naturally'.
3246
people found this helpful
MBBS, MD - Obstetrtics & Gynaecology, Certified IVF Specialist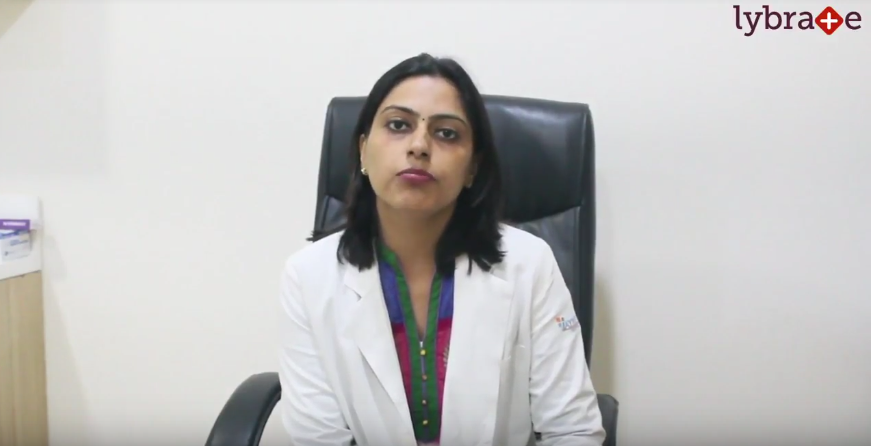 Hi Everyone!
I am Dr. Shweta Goswami, executive IVF consultant at Jaypee Hospital, Noida. Today I am going to speak about extended embryo transfer of blastocyst transfer in IVF. It is really for everyone? We need to understand the basic IVF concept. We give extra injections to a woman. We make an extra egg. We take them out and fertilize them with husband's sperm, create an embryo and put them back into the mother womb hoping to create a pregnancy. Now when we talk about blastocyst transfer, it is something that increases the success rate. Because the whole IVF depends upon the embryo selection. We keep the egg in the lab for 2-3 days or maximum for 5 days.
Now when we take them today 5 which is blastocyst transfer, it is the day when the embryo is actually attached to the mother womb. So, if we do a day 2 or day 3 transfer, we have a 4 cells or 8 cells embryo which may or may not develop into the blastocyst and when we take all of them to the blastocyst stage then we know that whether these embryos are actually good whether they have gone on further to develop into blastocyst stage or not. And that is how we decide which embryo is the best and we transfer them to get the pregnancy. If we routinely look at the day 2 or 3 transfer, we look at the 40-45% of success which would increase with blastocyst transfer 60-65% in woman who is young and who have good ovarian results.
Now the question is can we do it for everybody? The answer is no. The important thing in IVF is individualization. Do you as a woman definitely need a blastocyst transfer to increase the pregnancy rate, the answer may not be yes. So, day 5 may not work for everybody. Because we might left at the stage where we do not have enough embryo to transfer and we may be looking at the decrease in IVF success rate. Because what is the logic to grow embryo further on day 5 if we have only fewer embryos. We have to see whether it make sense to everybody. These are a just flashy term that we are using blastocyst transfer, we do laser hatching, but they don't really work for everybody.
So, if the patient has good 8-10 embryos and we need to decide which embryo to transfer and to freeze and she already has a failed IVF when day 2 or 3 didn't work then blastocyst definitely has a big role to play because it helps us to decide that which embryo is best. So, that is an important concept I wanted to convey that we should not get away from this flashy term. It is all up to you that what makes sense. What should determine and what should be your path of the IVF treatment. And not adding things to the basket because they look flashy. For any more details, you can contact me through Lybrate.
2981
people found this helpful
MBBS, MD - Obstetrtics & Gynaecology, Certified IVF Specialist
If you have been trying to get pregnant for years without success, then maybe it is time to take help from technology. The IVF technology is a process where the sperm and eggs are fused outside the human body and then inserted into the uterus. Many times, it all about getting the right start and if this process can be accomplished manually by technicians to help you get pregnant, then you should pursue this option aggressively. The process of IVF itself is not complicated but the factors surrounding the problem or issue with the couple can complicate things and therefore the results vary for different people.
The four stages of the process:
Ovulation Induction: Ovulation induction is a procedure that uses medication to increase the number of eggs ovulated per cycle, which may improve the chances of pregnancy. Every patient taking these medications will be monitored closely (during the clinic's cycle monitoring hours) over a 2 – 3 week period of time, via ultrasounds and blood tests, to determine their response to the treatment.
This will increase the chances of getting pregnant.
Egg Retrieval: This is the critical stage when the egg is retrieved. Here, most patients are given pain medication to help with the discomfort. A thin needle is used to retrieve the fluid from the follicles of the upper vaginal wall. A gentle suction is used to accomplish this. The egg is then isolated from the fluid so drawn and this egg is placed in a culture dish along with important nutrients. This is eventually transferred to an incubator,
Fertilization: This is another vital stage as the egg is fused with the sperm in this stage. Here, the sperm from your partner or a donor is used. Generally, the most active sperm is picked and it is fused with the egg in a special chamber. While sometimes it is directly inserted into the egg, at other times it is just mixed in. This is left in an incubator and is constantly monitored to ensure that a healthy embryo develops from this.
Implantation: This is the final stage of the process where the embryo needs to be transferred to the uterus. Here, the best embryo's or the ones that have the best chance of survival will be picked and transferred through a speculum. A small plastic tube which is placed in the cervix is used to transfer the embryo. Once this process has been completed, generally at least 24 hours of bed rest is advised.
Such a controlled environment can significantly increase your chances of becoming pregnant. In case you have a concern or query you can always consult an expert & get answers to your questions!
2813
people found this helpful
MBBS, MD - Obstetrtics & Gynaecology, Certified IVF Specialist
Every woman is born with a finite number of viable eggs that can be fertilized. At puberty, most women have 2,50,000-5,00,000 viable eggs available. With age, the number of eggs available decreases. By the time a woman reaches her thirties, the number of viable eggs available can reduce to 27,000. The quality of these eggs also reduces considerably. This is known as a low ovarian reserve or diminished ovarian reserve. In many cases, though the number of viable eggs may reduce, the ovaries may still function normally. A low ovarian reserve can make it difficult for the woman to become a mother.
A low ovarian reserve is caused mainly by advancing age. However, the speed at which the quantity and quality of eggs deteriorate can be influenced by certain factors. These factors include:
Genetic abnormalities
Radiation treatment such as treatment for cancer
Surgery on the ovaries such as surgery for endometriosis
In some cases, no clear trigger may be identifiable. There is no way to stop the deterioration of eggs but this does not necessarily mean that the woman will not be able to have a family. Women with low ovarian reserves who want to conceive can be aided through assisted reproductive technology. This includes:
Egg Preservation
Modern medical technology has found ways for a woman to preserve her eggs. This involves harvesting the eggs from her ovaries and freezing them until they are needed. The best time for a woman to do this is while she is young and has a richer ovarian reserve.
Ovarian Superovulation
Sometimes by the time low ovarian reserve is diagnosed, it may already be too late for the woman to freeze her eggs. In such cases, the doctor may advise ovarian superovulation. This can be described as an aggressive form of inducing ovulation. The treatment involves injecting the woman with hormones to induce the ovulation of multiple eggs at a time. These eggs are then harvested and can be preserved for later use or used for an IVF cycle.
Pregnancy with donor eggs
Using a donor egg is the last course of treatment for women with low ovarian reserves. In such cases, the donor egg will be fertilized by the woman's partner's sperm cells. The fertilized embryo will then be implanted in the patient's uterus. The baby born will not have the patient's genes but she will get the opportunity to carry her pregnancy to full term and give birth.
Therefore, it is best to visit an IVF specialist as soon as possible to avoid complication caused due to age.

MBBS, MD - Obstetrtics & Gynaecology, Certified IVF Specialist
There are many different modes of contraception available to women today. Tubal ligation is considered the most effective amongst these. This involves permanently blocking the fallopian tubes by clipping, cutting or burning them. The only downside to this form of contraception is its permanence. Conceiving a child after tubal ligat ion is difficult but not impossible. The two modes of treatment available to women who have undergone this procedure are tubal ligation reversal and IVF.
As the name suggests, a tubal ligation reversal procedure reconnects the fallopian tubes. This procedure involves making a 10-15cm incision in the lower abdomen. Tiny stitches are then used to reconnect the two blocked ends of the fallopian tubes. This procedure is usually performed while the patient is under general anaesthesia and could involve a few days hospital stay. A tubal ligation reversal procedure can also be performed as a keyhole procedure. This procedure gives a woman a chance to conceive naturally. The younger the woman is, the higher are her chances of conception after this procedure. In the case of patients over the age of 40 years, the chances of a successful conception after this procedure are very slim.
IVF or In vitro fertilization involves harvesting the eggs from the patient's ovaries, fertilizing them in a lab and then reintroducing the embryo into the patient's uterus. When it comes to assisted reproductive therapy, IVF is more successful than a reverse tubal ligation. Another advantage of IVF over reverse tubal ligation is the fact that with IVF the woman will still have an efficient form of birth control even after the pregnancy. IVF also does not need any hospitalization. One of the downsides of a reverse tubal ligation is the high risk of a tubal ectopic pregnancy. In this case, the fertilized egg is implanted outside the uterus. This type of pregnancy cannot usually be taken to full term and can be life-threatening for the woman.
On the flip side, IVF can often need repeat cycles which often works out to be quite expensive. These costs can be an issue for a woman who wants more than one child. In the case of reverse tubal ligation, the costs are a one-time investment.
One of the other common side effects of IVF is multiple pregnancy. For women who do not want more than one child, this can again be a problem. Thus, both forms of treatment have their advantages and disadvantages.
The best form of treatment for you can be decided only by a fertility expert. In case you have a concern or query you can always consult an expert & get answers to your questions!
2887
people found this helpful
MBBS, MD - Obstetrtics & Gynaecology, Certified IVF Specialist
IVF or In Vitro Fertilization is a form of technology that aids in assisted reproduction. While more people are turning towards this technology because of the results that they promise, not everyone sees the same results. If you look at the process, it seems quite simple. Here, a sperm and an egg are manually combined outside the body and then inserted into the uterus. It is almost impossible to accurately gauge how effective will this procedure prove to be for you, but there are factors that can affect the outcome of such a procedure-
Age: The older you get the tougher it is to get the right outcome but it is not right to judge the success rate based on this factor alone. Age should be used as a factor only in conjunction with other factors or problems that you may be experiencing. Over the years, the age factor has steadily risen and this is thanks to the technology getting better. So, the technology is capable of helping you get pregnant and age should not restrict you.
Earlier Pregnancies: If you have had successful pregnancies earlier, and have carried a baby to term, then the chances are quite high for a successful IVF procedure. However, on the other hand, failed pregnancies or miscarriages can reduce the chances of a successful IVF but you should not rule out IVF automatically as well.
Fertility Problems: There are several common problems such as uterine abnormalities, fibroid tumors, ovarian dysfunction, length of time being infertile which can be treated quite effectively using the IVF technology. While statistically it is commonly seen that when people struggle with infertility issues over a period, the technology is progressively getting better and therefore each individual situation or problem should be carefully assessed before coming to a conclusion one way or the other.
Lifestyle: One of the biggest problems that women of this generation face are lifestyle issues. So, issues such as obesity, smoking or excessive drinking can severely affect your chances of becoming pregnant. While smoking can age your ovaries much quicker, obesity can affect your menstrual cycle and ovulation. Smokers will need more cycles of IVF to be successful while being obese can also make it difficult for you to carry a baby to term.
Clinic and the doctors: There are several fertility clinics and you should pay close attention to some things such as the experience of the doctors in the clinic, their success rates over the years and the types of patients they accept.
Getting pregnant through this technology can be stressful. So, look for the best clinic and professionals to better your chances of success! In case you have a concern or query you can always consult an expert & get answers to your questions!
3044
people found this helpful
MBBS, MD - Obstetrtics & Gynaecology, Certified IVF Specialist
MBBS, MD - Obstetrtics & Gynaecology, Certified IVF Specialist
Issues with conception and long periods of trying to have a baby without much success do take a toll on couples. Apart from buying several fertility and pregnancy tests, the overbearing thought of infertility treatments and their expenses can also be quite stressful for a couple. While the concept of stress and how it affects each individual may be different, the one commonality is that it does affect every couple that undertakes this journey. There have been enough studies about stress affecting the results of an IVF and there seems to be some agreement that stress does not affect the outcome one way or the other.
Overall well-being: Stress is definitely a problem for our overall well-being but there is little to worry when it comes to the success of your IVF cycle. Well, thanks to that there is one less thing to worry about. Since there are quite a few things you worry about once a cycle has been completed, the common thing you will hear from everyone around you is to de-stress. For one thing, the drugs that go with such treatments make everything so much more magnified and hence every small thought is magnified ten-fold while on the treatment.
Stress in combination with other habits may be affect outcomes: While stress can delay a successful outcome, it will not completely stop you from getting pregnant. However, this stress coupled with several bad habits or problems can lead to issues which may not help in this journey. For instance, sleep can play a huge role in keeping you healthy and in the right condition to get pregnant. So, if you are having sleepless nights thanks to long and stressful meetings, it is time to rethink your schedule. Your lack of sleep may be combining with the stress to prevent a successful IVF cycle.
Unhealthy Eating: Stress is a big trigger for unhealthy eating and most people do tend to binge eat when they are stressed. IVF and the medications associated with it can keep you on the edge as far as stress is concerned and it is very critical to eat healthy while you are attempting to get pregnant. Obesity and weight gain can be a serious impediment as far as successful trials are concerned. It is not only females but males can also be seriously affected by obesity. The sperm count can be drastically low in those that are overweight.
A healthy amount of exercise, a healthy diet that is rich in iron, minerals and fatty acids, a happy and positive attitude can go a long way in helping you in the process of getting pregnant.
2902
people found this helpful
View All Feed
Near By Clinics
Noida-Greater Noida Expressway, Noida,
Noida
View Clinic