Personal Statement
I'm dedicated to providing optimal health care in a relaxed environment where I treat every patients as if they were my own family.
...more
I'm dedicated to providing optimal health care in a relaxed environment where I treat every patients as if they were my own family.
More about Dr. Sanjay Vats
When you are struggling with issues of the skin, you need to meet Dr. Sanjay Vats, the dermatologist from Rewari. He is a renowned and successful skin specialist who meets his patients at the Sanjay Vats Clinic at Rewari in Haryana. The skin doctor, who has an extensive experience of 15 years, ensures that his patients are provided with the most viable solutions, treatments and medication for the problems that they suffer from. Being in a small centre, Dr. Vats puts in all his efforts and skills to ensure that the patients do not have to end up suffering for any reason. Dr. Sanjay Vats completed MBBS from Rohtak and went on to take his post graduate diploma in dermatology, venerology and leprosy. He is a dermatologist in Rewari who has put in efforts and gained an expertise particularly in dermatology and cosmetology. The doctor makes sure that his patients are given the best treatment possible to fight problems that they may have to face in the form of skin diseases. Though Dr. Vats offers the best services to his patients, he charges Rs. 150 as his fee for the solutions that he provides. Dr. Vats believes in a style of treatment that helps the patients in feeling comfortable and happy while the course of treatment is on. Though Dr. Sanjay Vats functions from a smaller centre in the country, he makes it a point to cater to the modern and changing needs of patients in the field of cosmetology. The use of the latest techniques and state of the art technology is what sets the dermatologist in Rewari apart from his peers and competitors. Dr. Vats puts in all his heart and soul in ensuring that the patients get all that they deserve, right in their own city.
Info
Education
Diploma In Dermatology And Venerology And Leprosy (DDVL) - PGIMS - Rohtak - 2008
MBBS - PGIMS - Rohtak - 2002
Languages spoken
English
Hindi
Location
Health Packages
5 Days validity
•
Medicines included
₹1500
5 Days validity
•
Medicines included
₹1500
Services
Submit Feedback
Submit a review for Dr. Sanjay Vats
Your feedback matters!
Write a Review
Patient Review Highlights
"Nurturing"
1 review
"Well-reasoned"
1 review
"Professional"
3 reviews
"Caring"
1 review
"knowledgeable"
3 reviews
"Very helpful"
3 reviews
"Thorough"
2 reviews
Reviews
Yogesh Sharma
May 19, 2017
It was nice to talk and easy to understand about prblms
Verified
Dec 7, 2016
Excellent
Samridh
May 12, 2017
My Dark circles problem was increasing day by day.drSanjay Vats is one of the best dermas in city. Even after my treatmentwith my old doctor, I never felt so much relief, but he has treated my problem completely. The entire Dr Sanjay Vats Clinic in Rewari is very nicely designed.Finally with hertreatment, I am completely cured from the disease.
Abirami
May 4, 2017
I had a lot of acne scars. To cover them up I had to use a lot of makeup which was degrading my skin. Then I chose to take a treatment at Dr Sanjay Vats Clinic from dr Sanjay Vats in Delhi. She made them go away so quick and easy. I am very impressed by his treatment.
Avilash
Apr 13, 2017
Dr Sanjay Vats gave me a acne scar treatment due to over blackheads , acne and whiteheads all over my face at his clinic Dr Sanjay Vats Clinic in Delhi. He is a very well trained and experienced doctor. He attends his patients very attentively .
Ananias
May 29, 2017
I took a Age Miracle Treatment from dr Sanjay Vats at his clinic Dr Sanjay Vats Clinic in Rewari. Over the period of time the the treatment has helped me a lot. dr Sanjay's guidance has helped me immensely and has helped gain confidence.
Deshnee
Jun 1, 2017
I was having the problem of allergy on my face from sun. i went to dermatologist dr Sanjay Vats at his clinic Dr Sanjay Vats Clinic in rewari my home town. I was amazed when he solved my problem so nicely and painlessly.
Shantanu
Oct 7, 2016
Dr. Sanjay Vats provides answers that are very helpful, knowledgeable, thorough and professional. Your prescription has had the desired results. My problem has been dealt with
Harinder Sharma
Oct 20, 2016
Listen to the problem carefully and does thorough examination. The medication were quire effective and we had considerable relaxation from illness within 7 days.
Mayera
Oct 23, 2017
Very effective diagnosis but Doctor is in hurry as always. Also I don't know why they are charging 50% extra consultation charges on online booking. Kinda weird.
Bishakha
Apr 6, 2017
I had severe pimple problem. I went to dr Sanjay Vats at Dr Sanjay Vats Clinic in Delhi. It showed very good results. I regained my confidence and good skin.
Anita
Oct 9, 2018
Cunsulted dr. He is very kind hearted and good experience. This is our 1st visit, expecting a good treatment and our problem will be resolved soon.
Karam Yadav
Oct 23, 2018
great doctor .. mere bhot pores bhot bade the nd after treatment normal skin ho gyi .... best doctor ever
Hariom
Jan 23, 2018
Fantastic Dr.Vats is a really good human being Who is devoted to his job.
Shivam
Oct 24, 2017
he very good Dr. but he don't give proper time to ther pacientes
Verified
Jun 10, 2017
Dr Vats is a nice gentlemen.My experience with him is very good.
Verified
Oct 10, 2018
Thanks soo much sir.... Mera face pigmentation free ho gya...
Verified
Apr 11, 2018
Best doctor in this city but setting prob for waiting members
Nitin Kumar
Sep 30, 2016
Behaviour of dr. Sanjay sir was awesome. Nd a good person..
Nitin Kumar
Sep 30, 2016
1st thing behaviour of dr. Sanjay sir was awesome..
Verified
Sep 24, 2017
It's nyc ,bt after recovery I'll give feedback
Verified
Oct 6, 2018
Patient look a treat for good various types.
Feed

Diploma In Dermatology And Venerology And Leprosy (DDVL), MBBS
Red wine is a ladies' drink; if you are averse to alcohol, especially to its usual, piquant taste, you must have been suggested with the lightness of red wine by officious onlookers. That surely isn't a remote possibility when you are a lady and of age. Cautious introspection backed with years of medical or scientific research tells millions how wine, when consumed in moderation, helps improve a woman's physical health: the facet of mental health can be taken for granted as inebriation of most kinds results in mood elevation. It is, therefore, a ladies drink indeed.
While being perturbed about the health of your skin, the sagging cheek muscles, a double chin or wrinkles that start showing once women are in their thirties, you must have rarely conjured the image of a vineyard to relax and repair. A vineyard can actually be your key source to youthful skin. Take a look at the following points to believe the same:
Red wine can act as an anti-aging intervention in case of both men and women. A glass of wine every day can keep a woman's skin young and taut while two glasses of the same drink can let a man enjoy the look of a young adult.
Free radicals are active causes of aging. Red wine is rich in antioxidants and thus can do away with such radicals. Many use grapes and grape juice for a glowing skin. Grape juice is way less effective as compared to wine as the latter contains the seed and skin of the fruit during fermentation. The fruit as a whole has polyphenols such as resveratrol that can successfully counter free radicals.
If you are a health freak and insist on going by a Mediterranean diet, wine is part of your regular diet. You will experience the benefits in a few weeks' time.
When consumed in a measured and controlled manner, red wine can reduce the chance of contracting breast cancer. Wine sharpens your mind while you age; your cognitive faculties, therefore, do not rust.
Red wine can make your skin glow from within, unlike any other wine, as white wines have only a little amount of antioxidants.
Your skin feels young and rejuvenated on drinking red wine as the drink aids arterial functions of the body. Thus proper blood circulation is ensured. If you wish to discuss any specific problem, you can consult a Dermatologist.
5346
people found this helpful

Diploma In Dermatology And Venerology And Leprosy (DDVL), MBBS
If stressed, consuming certain food and medications can trigger skin rashes. This kind of rash is called hives. It is also known as urticaria. Anyone can be affected by hives, at least 20% of people are affected by hives at some time or the other in their lives. The itching could be severe or mild. It starts as a patch of scaly white skin that develops into red welts over time. To make sure the itching does not worsen, scratching, emotional stress, alcoholic drinks and exercise should be avoided.
Symptoms:
Itchy bumps that are raised and are either red or flesh coloured
If the hive is pressed in the middle, the skin whitens this symptom is called blanching.
The hive formation can appear anywhere, disappear and then reappear somewhere else.
Common Triggers:
Certain food like shellfish, eggs, peanuts and other nuts
Insect bites or stings
Physical causes like pressure, sun exposure, cold, exercise and heat
Latex
Blood transfusions
Pet allergens
Viral infections like the common cold, hepatitis and infectious mononucleosis
Certain plants like poison ivy and poison oak
Pollen
Treatment:
There is no distinct cure for hives. But you can control its symptoms in the following ways:
Antihistamines help in blocking histamines, which cause the allergy symptoms. Non sedating or low sedating Antihistamines will be mostly recommended by your doctor.
If episodes of hives are several, it may require limited treatment with prednisone. Prednisone will be able to lessen the symptoms.
If the symptoms get severe enough so much so that it swells up your tongue and you have problem breathing, then the doctor might prescribe an epinephrine. However, these symptoms can mean another thing, an anaphylaxis shock. Epinephrine is the only treatment for an anaphylaxis shock.
Prevention:
If what caused hives to break out is figured out, then measures should be taken to avoid or eliminate the triggers.
Avoid eating food items that triggered the symptoms in the first place
If harsh soaps, frequent bathing cause hives, they should be avoided
Tight clothing should be avoided
If cold triggers hives, then wear warm clothing, wrap a scarf and do not swim in cold water.
Avoid sun exposure and wear sunblock
If a specific medication is causing the hives, inform your doctor. If you wish to discuss about any specific problem, you can consult a dermatologist.
2636
people found this helpful

Diploma In Dermatology And Venerology And Leprosy (DDVL), MBBS
While taking care of skin externally is definitely a good idea, maintaining healthy skin from the inside is important as well. These don't happen overnight or don't work with external beauty products but only happen when lifestyle changes are put into place. Let's take a look at some of the well known lifestyle changes or habits that can help you get healthier skin.
1. Stop smoking: Apart from contributing to cancer and being nicknamed death sticks, smoking also causes a person's skin to look older. This is due to the fact that it constricts blood vessels within the body and thus causes wrinkles on the skin by disrupting the normal blood flow. It is thus advisable to give up smoking if you want to have healthier skin.
2. Eat more of dark leafy green vegetables:For skin to be healthy; your body also needs to be healthy internally. The best way to do that is to exercise and eat right. Eating right is an even more important and it is important to remember to include dark leafy vegetable which are packed with nutrients required by the body. Some examples of these foods are:
a. Spinach
b. Broccoli
c. Brussels sprouts
d. Kale
e. Romaine lettuce, etc.
3. Exercising or incorporating at least some forms of movement:It is important to get into some regimen of exercising or working out, be it yoga, running whichever may be light, but makes you move during the day. This is very important as movement and exercise helps the lymphatic system within the body to make the immune system stronger. This will not only boost immunity, but will also help detoxify the body and hence help the skin become healthier.
4. Carry out detoxification diets and procedures at regular intervals:Detoxifying isn't just about having a clean diet, but also about detoxifying the skin from the outside. While you can go for a green or fruits only diet or smoothies and cut out many food groups for a few days to detoxify, it is also important to detoxify the skin as well with body wraps, clay treatments, sugar scrubs, salt treatments etc.
5. Manage stress:This is a silent killer in many aspects as stress leads to hypertension and many other ailments. With regards to skin, stress releases cortisol, which over activates the blood vessels and causes it to make the skin over sensitive. This will result in visible redness, blushing and may even cause acne. Get into and start practicing stress management routines to minimize stress that will not only help you have healthy skin but good health in general. If you wish to discuss about any specific problem, you can consult a doctor and ask a free question.
3133
people found this helpful

Diploma In Dermatology And Venerology And Leprosy (DDVL), MBBS
Psoriasis is a durable autoimmune disease defined by patches of irregular skin. These patches of skin are usually scaly, red and itchy. Its symptoms vary greatly in severity, the coverage might be small and focused or it could spread all over the body.
Types:
There are mainly five types of psoriasis:
Plaque: also called psoriasis vulgaris, is the most common kind of psoriasis (90% of cases). It affects the skin behind the forearms, over the navel, shins and scalp, usually presenting itself in red patches with white- colored scales over it.
Guttate: has lesions that are drop-shaped.
Inverse: red patches show up in the folds of your skin.
Pustular: pus-filled blisters form. They are non-infectious.
Erythrodermic: the rash spreads wider. In some people, even fingernails and toenails get affected as pits may form on them or their colour may change.
Causes:
Anything from emotional trauma and stress to streptococcal infection can cause psoriasis. Sometimes you might carry predisposition for psoriasis in your genes and stress may aggravate it. Environmental factors may also lead to psoriasis. And then again defects in the immune system may also be the underlying cause. Even after thirty years of research, the exact cause for psoriasis remains a mystery. There is no age limit to psoriasis. It can show up from anywhere between infancy to old age.
Symptoms:
Common symptoms include
Pink or red scaly bumps that are smaller in size, but become plaques later, show up on the skin. Although these scales can show up anywhere, they are mostly common on sites where there is much friction, abrasion or scratching.
Small pinpoint depressions or pits might show up on toenails and fingernails. Distal onycholysis, which refers to large brown/yellow divisions on the nails, shows up as well.
Sore throat may follow if it is guttate psoriasis.
Treatment:
Psoriasis is not curable. But its symptoms can be managed with steroid creams, ultraviolet creams, vitamin D3 creams and with medicines that act as immunosuppressants. Creams alone can help control symptoms in 75% of patients with psoriasis.
2637
people found this helpful

Diploma In Dermatology And Venerology And Leprosy (DDVL), MBBS
Use sunscreens which are available in aquagel form like suncros aquagel, photoban aquagel, zoray aquagel etc.These are water base, doesn't causes acne.
2
people found this helpful

Diploma In Dermatology And Venerology And Leprosy (DDVL), MBBS
Chickenpox is an airborne illness, which spreads effortlessly through sneezes and coughs of an affected individual. The disease is highly contagious and is caused due to an infection by the varicella zoster virus (VZV). The characteristic features are skin rashes that form small, itchy blisters. It may also spread through contact with the person affected with blisters.
Symptoms: The early signs in teenagers and adults (loss of appetite, nausea, pain in muscles and headache) followed by the trademark rash or oral sores and mild fever that indicate the presence of the ailment. In children, there is an absence of the early signs. The rashes begin as red spots on visible areas of the body and thereby increases in severity as time progresses.
At the stage of blister, intense itching occurs. Visible symptoms develop in the oral cavity and tonsil in the form of ulcers, which can be extremely painful. These symptoms appear between 10 to 21 days of contact with the infected person. Since the nasal excretion contains the virus, the infected person becomes infectious around 2 days before the visible symptoms appear. Usually, the condition self resolves in around 2 weeks.
Prevention: Chicken pox can be prevented by:
Maintaining proper hygiene standards. The infected person should be kept in isolation. The virus is susceptible to disinfectants, heat and detergents.
In most top countries, compulsory vaccination is followed to prevent chicken pox. After the first immunization, the second dosage is recommended after 5 years.
Treatment: Easing the symptoms is the main focus of treatment. The infected are advised to remain at home, in isolation, in order to prevent the spread of the disease. Measures should be taken to avoid scratching so that secondary infections are prevented. Good hygiene and using of warm water to clean the skin daily, is mandatory. Paracetamol might be used to reduce fever. Treatment using antivirals (with 24 to 48 hours of onset) is recommended for adults, but not for children. Water intake to reduce dehydration and headache is advised.
Since chickenpox is more severe in adults than it is in children, parents usually favour their wards receiving the virus at an early age. This is countered by doctors who believe that children are safer using vaccination, which is the virus in a weakened form, rather than the disease that may prove to be fatal.
3978
people found this helpful

Diploma In Dermatology And Venerology And Leprosy (DDVL), MBBS
Infestation on the skin caused by a tiny insect called Sarcoptes scabiei, which live on the skin up to 2 months, is called Scabies. Reproduction occurs on the surface of the skin and later they tunnel into the skin and lay eggs. This forms an extremely irritated, pimple-like rash structure on the skin.
Despite the fact that scabies can be troublesome, the infestation can usually be dealt with successfully. Treatment commonly comprises of drugs that eliminate the scabies parasites and their eggs. Since scabies is so infectious, specialists usually prescribe treatment for a whole gathering of individuals who come in successive contact with people having scabies.
Symptoms: Typical symptoms such as rashes and intense itching, appear up to 6 weeks since initial exposure. Infected sores, which may require additional treatment, are formed due to continuous scratching. Common sites for occurrence in babies are head, neck, face and hands while in adults, it occurs on the wrist, elbow, waist, penis, armpits, etc. The rash comprises of small blisters or pimple-like knocks which are the tunnel tracks of the mite apparent on the skin.
A more severe form of the condition, called crusted scabies may be developed in some people. This condition which is highly contagious is marked by thick crusts containing thousands of eggs and mites which developed on the skin. It usually occurs in people with weak immune systems. The mites are capable of overpowering the immune system and multiplying at a higher rate.
Treatment: Typical treatment includes disposing of the infestation with medicine balms, creams, and moisturizers. It is advisable to apply the cream all over the body and at night, when the mites are active.
Amid the main week of treatment, it might appear as though the symptoms are worsening. Nonetheless, after the initial week, you'll see less tingling and you should have recovered by the fourth week of treatment.
Precautions should be taken to prevent re-infestation as the mites are capable of living up to 72 hours after being abolished from the body. All clothing must be washed with hot water (122F). This should be followed by drying of the items at a high temperature for half an hour. Finally, the dried items should be vacuumed.
3824
people found this helpful
For HIV 3months or more window period so go for testing after 3months. For syphilis, inj Benzathin penicillin 12.4 mu half in each buttock after AST weekly for 3weeks.
1
person found this helpful
Due to stretching of skin, apply radant oil for 3months twice in a day or CO2 laser can also be done.
1
person found this helpful
View All Feed
Near By Doctors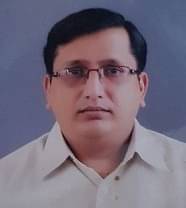 MD - Skin,VD & leprosy, MBBS
Dermatologist
Book Appointment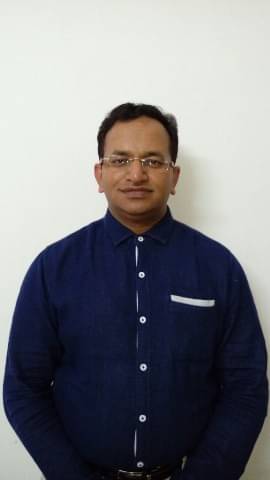 Diploma In Dermatologist, Venereologist and Laparoscopy, MBBS
Dermatologist
Asha Skin Clinic & Cosmetic Laser Center - Rewari,
Book Appointment