MD - Psychiatry
Psychiatrist
•
96

% (

8367

ratings)
•
13 years experience
Ask Free Question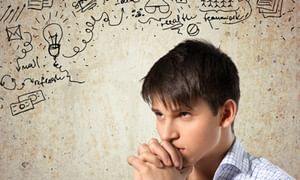 The word depressed is a common everyday word. People might say" i'm depressed" when in fact they mean" i'm fed up because i've had a row, or failed an exam, or lost my job" etc. These ups and downs of life are common and normal. Most people recover quite quickly. With true depression, you have a low mood and other symptoms each day for at least two weeks The common symptoms are (few might be present in a person with depression) Feelings of sadness, tearfulness, emptiness or hopelessness Angry outbursts, irritability or frustration, even over small matters Loss of interest or pleasure in most or all normal activities, such as sex, hobbies or sports Sleep disturbances, including insomnia or sleeping too much Tiredness and lack of energy, so even small tasks take extra effort Changes in appetite — often reduced appetite and weight loss, but increased cravings for food and weight gain in some people Anxiety, agitation or restlessness Slowed thinking, speaking or body movements Feelings of worthlessness or guilt, fixating on past failures or blaming yourself for things that aren't your responsibility Trouble thinking, concentrating, making decisions and remembering things Frequent or recurrent thoughts of death, suicidal thoughts, suicide attempts or suicide Unexplained physical problems, such as back pain or headaches consult a psychiatrist and get evaluated.

M.S. Counselling and Psychotherapy
Psychologist
•
90

% (

1162

ratings)
•
5 years experience
Ask Free Question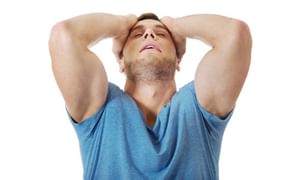 Dear Lybrate User, kindly consult a Counsellor. The Counsellor will help you to understand what is going on in your mind. May be you are under stress. Talking to a Counsellor will relieve you of your suppressed emotions. Many times your suppressed emotions and stress may cause headache. Kindly seek help and take care.