MSc in Orhopedic Physiotherapy (UK), BPTh/BPT
Physiotherapist
•
92

% (

879

ratings)
•
19 years experience
Ask Free Question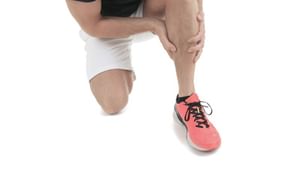 Try few home remedies for heel pain rest - avoid running or standing for long periods, or walking on hard surfaces. Avoid activities that may stress the heels. Ice - place an ice-pack on the affected area for about 15 minutes. Do not place bare ice directly onto skin. Footwear - proper-fitting shoes that provide good support are crucial. Athletes should be particularly fussy about the shoes they use when practicing or competing - sports shoes need to be replaced at specific intervals (ask your trainer). Foot supports - wedges and heel cups can help relieve symptoms. If these doesn't help please see a physiotherapist who can teach you exercises which stretch the plantar fascia and achilles tendon, as well as strengthening the lower leg muscles, resulting in better stabilization of the ankle and heel. You may also be taught how to apply athletic taping, which gives the bottom of the foot better support. Prevention of heel pain involves reducing the stress on that part of the body. Tips include: barefeet - when on hard ground make sure you are wearing shoes. Bodyweight - if you are overweight there is more stress on the heels when you walk or run. Try to lose weight. Footwear - footwear that has material which can absorb some of the stress placed on the heel may help protect it. Examples include heel pads. Make sure your shoes fit properly and do not have worn down heels or soles. If you notice a link between a particular pair of shoes and heel pain, stop wearing them. Rest - if you are especially susceptible to heel pain, try to spend more time resting and less time on your feet. It is best to discuss this point with a specialized health care professional. Sports - warm up properly before engaging in activities that may place lots of stress on the heels. Make sure you have proper sports shoes for your task. Best wishes.

BPTh/BPT, MPTh/MPT
Physiotherapist
•
90

% (

15319

ratings)
•
20 years experience
Ask Free Question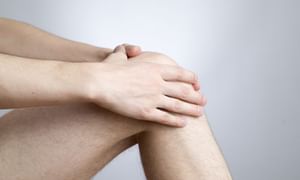 Standing calf stretch stand away from a wall and. Put your fight foot behind you and be sure your toes are facing forward. Lean forward at the ankle while bending the right knee and keeping your heel on the ground. Hold this for 30 to 60 seconds. Repeat 10 times a twice a day.

BHMS
Homeopath
•
88

% (

24

ratings)
•
5 years experience
Ask Free Question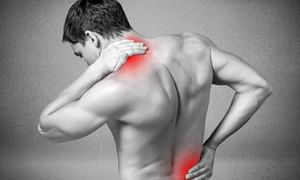 May be it`s bone deposition and lack of uric acid or extra growth of bone.