Bachelor of Ayurveda, Medicine and Surgery (BAMS)
Ayurveda
•
90

% (

16

ratings)
•
2 years experience
Ask Free Question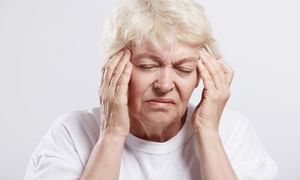 Migraine is a burning health problem of modern age, affecting more than 1 in 10. Suitable lifestyle changes, Ayurvedic therapies and medicines hold the key in treating migraine. In Ayurveda this condition is referred as 'Sooryavarta' . Soorya means 'Sun' and avarta means 'affliction' or 'blockage'. The headache gets worsened on sunrise, peaks during noon hours and reduces after evening. Even though this is the typical feature of this illness, it may not be true in all cases. Symptoms may vary based on body types and habits. Migraine causes as per Ayurveda Suppression of natural urges Indigestion Intake of polluted food Exposure to sunshine for prolonged period Oily and spicy food Anger, jealousy, grief, stress etc Intake of dry, pungent and salty food etc Migraine attacks can be caused by – Alcohol or smoking Changes in hormone levels during a woman's menstrual cycle or with the use of birth control pills Changes in sleep patterns – excess sleep or less sleep Exercise or other physical stress Excessive stimulation or stress on sense organs by loud noises, bright lights, strong perfumes / odours, Fasting Stress and anxiety Foods that can trigger migraine: Usually foods that can cause sudden increase of Kapha dosha or Pitta Dosha triggers a migraine attack. Baked foods, chocolate, dairy foods, heavy-to-digest non veg foods, Onion, peanuts, processed foods, fermented foods, spicy foods can cause migraine. Origin of migraine headache Due to the causative factors, Pitta Dosha obstructs the flow of Vata dosha in brain, causing throbbing pain. In case of Suryavarta type of headache, because Pitta is dominant in the afternoon, headache is at peak. The condition calms down by the dusk. Symptoms of migraine: Usually migraines are initiated by aura – visual disturbances. These disturbances can be – blind spot in front of eyes, blurred vision, seeing bright light, zig zag lights, lines etc. Some may get pre-migraine signs such as yawning, mild confusion, vomiting sensation etc. Nature of migraine headache: Headache over the eyebrows, Headache worsening on exposure to sunshine Throbbing pain Pulsating pain, pain increasing with every pulse One sided or two side headache, lasting for a few hours to up to 2 – 3 days. Pain may radiate to neck and even to the shoulder of same side.

CCEBDM, PG Diploma In Clinical cardiology, MBBS
General Physician
•
93

% (

8238

ratings)
•
41 years experience
Ask Free Question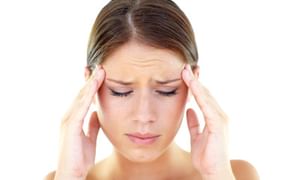 Change your routine- Do following- 1.Sleep . Go to bed and get up about the same times every day, 2. Exercise regularly. 30 mts daily morning walk 3. Eat regular meals. 4. Drink plenty of water to avoid dehydration 5. Relax – listen soothing music . Walk for 5 mts 6. Do meditation for at least 10 mts daily. 7. Do deep breathing ex for 10 mts daily. good luck.