BDS
Dentist
•
91

% (

1623

ratings)
•
11 years experience
Ask Free Question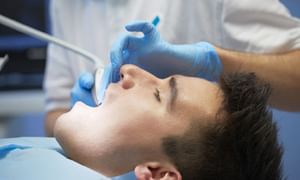 teeth pain can be due to decay or fractured teeth, gum infection or sensitivity. get your teeth x-rayed n go for needful treatment. for decay, you might require rct n cap or removal n replacement by implants or bridge. for gum infection, go for scaling and polishing of teeth. for sensitivity, use desensitizing toothpaste twice daily.

BDS
Dentist
•
90

% (

402

ratings)
•
3 years experience
Ask Free Question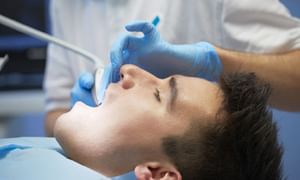 Hi, your teeth have become sensitive to cold food-stuff and water. Sensitivity may occur due to a variety of causes, the most common being: 1. Brushing your teeth too hard 2. Gum diseases 3. Dental cavity if you are applying too much pressure while brushing, it is likely to lead to a condition called as attrition, wherein the the outermost tough layer of the teeth (enamel) begins to wear, exposing the underlying structures that are more sensitive to cold stuff. If that is the case, you need to use a soft brush and put minimal pressure on your teeth while brushing. Also, you must switch to an anti-sensitivity toothpaste which will help reduce your problem to a considerable extent. In case you have an inadequately maintained oral hygiene, is likely that you may have developed a gum problem, which is manifesting as sensitivity. For that, you would be required to get a thorough professional cleaning/scaling done from a dentist. It will solve your problem. Besides the above, dental cavities also cause abnormal sensations to cold water. You will have to get it checked from a dentist, and if such a cavity is present, it may require a filling. I.

BDS
Dentist
•
91

% (

682

ratings)
•
9 years experience
Ask Free Question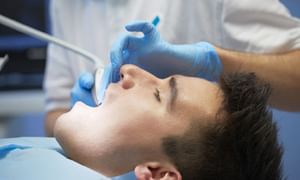 This could b either due to sensitivity due to loss of enamel surface or due to decay of tooth. Tooth decay can b treated by filling of tooth or by rct n capping of the decay is deep. Sensitivity can b reduced by using desensitizing toothpaste such as senquelF or sensodyne toothpaste by rubbing some amount of toothpaste onto ur tooth surface n wait till 5 mins before rinsing it off. Get ur teeth evaluated by dentist to know the cause of ur problem n get treated accordingly. Regsrds.