BPTh/BPT, MPTh/MPT
Physiotherapist
•
90

% (

15319

ratings)
•
20 years experience
Ask Free Question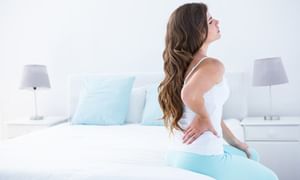 Postural correction- sit tall, walk tall. Extension exercises x 15 times x twice daily. Apply hot fomentation twice daily.

MSc in Orhopedic Physiotherapy (UK), BPTh/BPT
Physiotherapist
•
92

% (

879

ratings)
•
19 years experience
Ask Free Question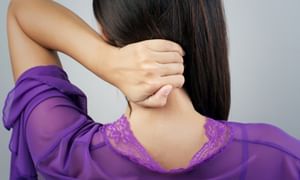 This form of low back pain is amplified with periods of stress, poor posture, weak abdominals and/or excessive body weight. There are many exercises that should be performed to address the issue of back pain from standing. These exercises try to relieve both the tightness and imbalances in the lumbar spine. Please consult a physiotherapist privately to learn these exercises. Here are a few simple tips to try at home: -heat therapy can provide both pain relief and healing benefits for many types of lower back pain. Try use heat therapy in form of heating pads, heat wraps, hot baths, etc. -keep moving and keep your back mobile. -stretch. Don't sit slumped in your desk chair all day. Get up every 20 minutes or so and stretch the other way. Because most of us spend a lot of time bending forward in our jobs, it's important to stand up and stretch backward throughout the day. -think ergonomically. Design your workspace so you don't have to hunch forward to see your computer monitor or reach way out for your mouse. Use a desk chair that supports your lower back and allows you to keep your feet planted firmly on the floor. -watch your posture. Slumping makes it harder for your back to support your weight. Be especially careful of your posture when lifting heavy objects. Never bend over from the waist. Instead, bend and straighten from the knees. -watch your weight. Use diet and exercise to keep your weight within a healthy range for your height. Being overweight puts excess stress on your spine. Go and see a doctor if -your low back pain is severe, doesn't go away after a few days, or it hurts even when you're at rest or lying down. You have weakness or numbness in your legs, or you have trouble standing or walking. You lose control over your bowels or bladder. These could be signs that you have a nerve problem or another underlying medical condition that needs to be treated.