Fellowship in Comprehensive Ophthalmology, DOMS
Ophthalmologist
•
90

% (

3138

ratings)
•
9 years experience
Ask Free Question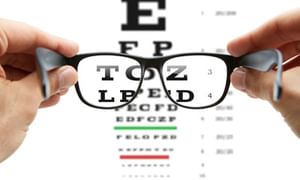 Hello doctor will do few tests 1. Schirmer test 2. Pentacam test 3. Fundus check up if all are normal then you can go for lasik cost depends on city, hospital and type of lasik ranging from 25000 to 1.10 lacs.

FICO, DNB Ophtalmology
Ophthalmologist
•
92

% (

799

ratings)
•
5 years experience
Ask Free Question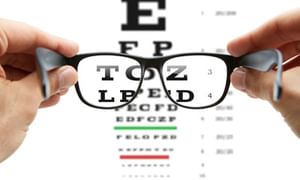 Operations done to remove the refractive error (power) of the eyes are known as refractive surgery. There are certain basic criteria that most patients need to fulfill before they can safely undergo refractive surgery. To enumerate, they are: (1) stability of refraction: the power of the eyes should have become stable for a period of 1.5 years minimum without any change. (2) curvature of the cornea should be tested by a technique which is known as topography. (3) thickness of the cornea should be measured by a test known as pachymetry. The minimum thickness required is 550 microns. (4) dilated retina evaluation: this is one of the most important tests that should be performed by a trained retina specialist. This test helps in detection of any offensive lesion on the central or peripheral retina. In case of any retinal abnormality, these should be treated before undergoing the surgery for number reduction. (5) there should be no pre-existent corneal abnormality. (example: corneal scar, opacity, defect, etc.) another important suggestion is that whenever you go for the assessment (the above mentioned tests), you should discontinue the use of contact lenses at least 4 weeks prior to the assessment. The reason for this being that use of contact lens temporarily alters the contour of the cornea. It takes around 3-4 weeks for the restoration of the original corneal contour after removal of the contact lens. Another important point is that you, as a patient, should be compliant to put post operative medication in your eyes for at least 2 months. There is bound to be some discomfort, watering, foreign body sensation, pain after the surgery in most cases-you should be ready to tolerate that. A leave from work for 7-10 days after the surgery should be generally sufficient. Last but not the least, you should set realistic expectations from this surgery. Though extremely rare, there is a remote possibility that the surgery may need to be repeated. Also, the need for subsequent treatment for the eye may be required. Thus, you should be compliant enough to trust and follow your eye specialist. In case you have any other queries, feel free to contact me. Hope my suggestions help you, take care, regards.
1
person found this helpful