Hello Sir you didn't reply my query. I am facing the problem. When I urinate, a Puss like something comes out from my penis. It's happening with me around 3 years. It happens only when I don't have any ejaculation or night fall for 2 or 3 months and it happens when I get sexually excited in the morning. I m worry about this pleas help me. First I thought it is urine infection but I noticed that whenever I get sexually excited and after that when I complete urination I feel like a hard substance is coming from my penis and it comes like a Puss but it's not like Semen.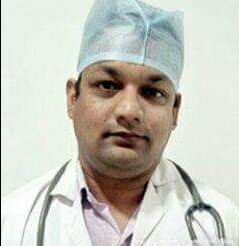 It is normal. If you still cofusion. Do culture of it.
Health issues vary person to person
Take help from the best doctors
Its PROSTATE secretion that facilitates penis entry in to vagina. It comes when sexual excitement is there .some times when semen storage is more.
Suggestions offered by doctors on Lybrate are of advisory nature i.e., for educational and informational purposes only. Content posted on, created for, or compiled by Lybrate is not intended or designed to replace your doctor's independent judgment about any symptom, condition, or the appropriateness or risks of a procedure or treatment for a given person.