MD - Psychiatry
Psychiatrist
•
96

% (

8367

ratings)
•
13 years experience
Ask Free Question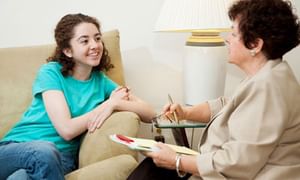 Time is the healer, if still very much depressed, consult a psychiatrist for early recovery. All the best.

M.Phil - Psychology, Master in Psychology, Internship
Psychologist
•
87

% (

10

ratings)
•
5 years experience
Ask Free Question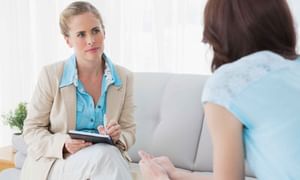 Dear lybrate-user  I understand your problem. When we commit to another person we create many hopes and dreams for a life together but after a breakup, its hard to let all these aspiration go. Breakup can also be one of the most stressful and emotional experience in life, whatever the reason behind it. It turn your life upside down and trigger all sorts of painful emotions just like you are facing. You may feel isolated, lonely,sad and depressed e.t.c. But you can cope up with the pain by doing these things. @ you have to remind yourself that you still have a beautiful future with a new hopes and dreams. @ Sharing your feeling with friends and family members, and to whom you feel he/she may understand your problem in a better way and help you to come out in this problem. @ Make time each day for activities that nurture you. @ Minimize the sources of stress in your life rather than isolating yourself can raise your stress level, reduce your concentration. You can also take a help of any counsellor or if you need my help .you can contact me also. All the best nd keep smiling.
2
people found this helpful
MBBS, MD - Psychiatry
Psychiatrist
•
91

% (

145

ratings)
•
14 years experience
Ask Free Question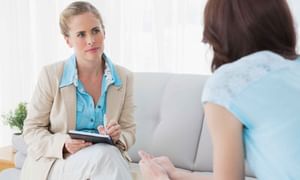 Hello, what you are going through is a form of grief reaction, you lost (broke up) someone close to you. It is natural that you feel the pain. But the pain will continue if you don't come in terms with the situation. I am not sure if you have completely accepted the breakup. If you haven't then you should start by accepting it. And dealing with it. Try to concentrate on the solution more than the problem. Meaning try and work on the moving on part of it. I will tell you how. Do as mentioned below- If you somewhere blame yourself for it then please stop. And forgive yourself. If you blame your ex .you need to forgive him too coz the most important thing here is to make peace with the situation That is only possible if you forgive the person involved and yourself .The healing begins there. You need to start loving yourself, don't depend on someone to make you happy. Happiness should come from within you. The places you visited, food anything can remind you of that person. Now it is up to you how you will take it meaning. 1. Are you going to say yes that was a great time while it lasted. Thank him in your head 2. Or feel sad and have negative thinking about it? Negativity will lead to more pain I would suggest you see this as a positive thing. Something that was in your life, you are happy while it lasted. But something's aren't meant to be forever. Be thankful for the good time, forgive and take the grip of your life into your hands. Do not give the power of making you happy or sad to someone else. You be in charge. One more thing if this feeling lasts for a longer time please visit a psychiatrist. Don't hesitate. I Know it will be difficult for you to try the things that I have told. It will take time. But try it. You will see the difference. Hope I have helped.
2
people found this helpful

MS (counselling & psychotherapy), Ph D ( NLP)
Psychologist
•
94

% (

222

ratings)
•
20 years experience
Ask Free Question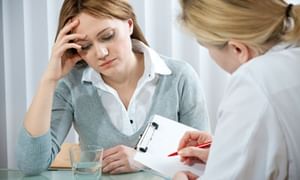 Dear lybrate-user Breakup is a part of life I am sorry for the break up ,but you are emotionally disturbed. This may aggravate there are many schools of psychology, where such incidents can be neutralized and forgotten easily with help of psychologist thank you.

Ph.D - Ph.D in Psychology, Ph. D - Education
Psychologist
•
91

% (

231

ratings)
•
13 years experience
Ask Free Question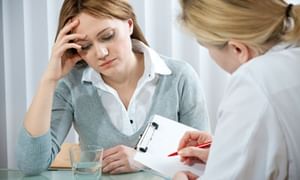 First understand why break up happens! When things do not go smoothly as expected for a person one of them breaks up. Right! So why are you wasting time on a wrong relationship instead of finding a right partner. Each bad experience paves the way to realisation of what you want in a life partner. Better to break up now then live in a life long messy marriage. Move on and enjoy life. Work on what you need to do. Rather than what would be good for later on. Remember happy moments and keep them with you for life. The sad moments remove. You have one life. Live it. Go with the flow than against it. You are not God. He has designed something for you. Enjoy the journey of life. Thanks.
4
people found this helpful