I am a 34 years males, unmarried. When I born, I grown up in the environment of too much care and fear and adopted fear in my nature, I can't command or even many times before asking anything, ask only utmost level. I have too much of hesitation and assertiveness. I used to wear normal shirts which I don't like and I dint used to care till 12th and then I started feeling guilty. Our daddy is landlord, when I came to Bangalore I felt very low and inferior by seeing others activeness and bikes etc. I used to stay in a small room and I dint even know any languages properly, not even my mother tongue because that slang is not that good. It is mixture of kannada and telugu. I tried and could not complete B.E, wasted that fee also. When I got backlogs, for exam fee and attendance shortage, I stolen my dad's watch and kept in a shop and took money. Later my dad came to know and screwed up like anything. I dint like all these by hurting my parents and cheating them. 10 years got wasted. I have so many negative emotions but I never express outside. Suicide syndrome started attacking but I postponing. Whenever I get some sad moment, I feel like committing suicide. After that long gap, I was in big trouble and mind became blank. Don't know what to do. I feel shame on myself. Started Orkut and fb chatting to overcome my emotions and addicted. I got a small job in a hospital for 6500/- per month. That hospital has been closed after two years. I searched for some other jobs, I got offered for small pay and my dad suggested to do a business with help of one of my uncle. Started and deposited some amount opened an office in our town itself. We completed project in time and submitted but he dint pay and said client cheated. Followed up many times but no use. Started searching for other projects, but all looked like fake or some other risky things. So I quit searching. Depression got doubled. Then I joined RK Math and did a personality development course and attend some classes on Impact foundation, Hyderabad. My brother suggested for SAP. I studied B.Sc in correspondence and did certification, could clear it successfully. Due to long gap in education, I dint get job in any good MNC. So I had to join some small company without pay. After 8 months, they sent me to Jamshedpur for a project on TATA Steel. I struggled a lot with Hindi and atmosphere and work environment also. It took almost 6 months to get adopted for those circumstances. By this time, my age crossed 34 and age for getting married where all of my friends settled and married, living happily. I dint get any increment even after one year. So I left and join in Bangalore. I felt a bit relaxed. Here they treat me like a senior consultant because I was the only consultant on that particular module who have 1 year 6 months. I did well in the interview. All things happening very late. I learnt driving also very late. All good things happening late. I need discipline, good daily routine, good attitude, enjoy the work and the way of life. I should behave politely and confidently. I should never be low. I should never be sensitive but sensible. I try to motivate myself like whatever happened is happened and its gone. Worrying of no use. What others feel or mind is none of your business and let them mind whatever you want. Enjoy your work and do well. Real challenges I am facing. Enjoying sometimes. Sometimes feel like carrying big load on my head. Now my challenges are, marry soon and get handsome salary. I never ever want to hurt anyone but sometimes by jealousy or something I behave harshly instead of politely. After that I blame and hate myself. Total I hate myself completely. I am very bad, ineligible, inability to do anything, bad communication, stupid, idiot, useless and etc. Kindly do the needful and I beg everyone. I have no big money with me to undergo any treatment also.

M.Phil in Clinical Psychology, Ph.D. Psychology
Psychologist
•
86

% (

49

ratings)
•
9 years experience
Ask Free Question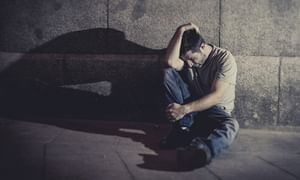 DEAR. I appreciate your time to write few lines about you here. See mistake does everyone. But understanding​ their mistakes and correcting themselves. Itself a great achievement. You have done all exercises with your effort. You did better. Time course you and yourself became counselor. You didn't realise. You don't need any help except someone who can guide you properly to achieve near needs and future perspectives. But one thing I could tell you stop criticizing your self. I don't know why you said depression. If that's that is the case you have to approach a Psychiatrist who can help you to treat Depression. If no depression. There is no point worrying more. Your story itself Inspires others. Good luck.
2
people found this helpful
Health issues vary person to person
Take help from the best doctors