About
Our goal is to provide a compassionate professional environment to make your experience comfortable. Our staff is friendly, knowledgable and very helpful in addressing your health and fin...
...more
Our goal is to provide a compassionate professional environment to make your experience comfortable. Our staff is friendly, knowledgable and very helpful in addressing your health and financial concerns.
More about Suyash Hospital
Suyash Hospital is known for housing experienced General Physicians. Dr. Santosh Kirloskar, a well-reputed General Physician, practices in Pune. Visit this medical health centre for General Physicians recommended by 55 patients.
Timings
Location
New Kothrud Bus Stand, Near Natraj Gas Agency
Kothrud
Pune,
Maharashtra
-
411038

Get Directions
Doctors in Suyash Hospital
MBBS, DGO, MD - Obstetrics & Gynaecology
General Physician
BDS, MDS - Conservative Dentistry & Endodontics, Master In Laser Dentistry
Dentist
Services
Submit Feedback
Submit a review for Suyash Hospital
Your feedback matters!
Write a Review
Feed
Nothing posted by this doctor yet. Here are some posts by similar doctors.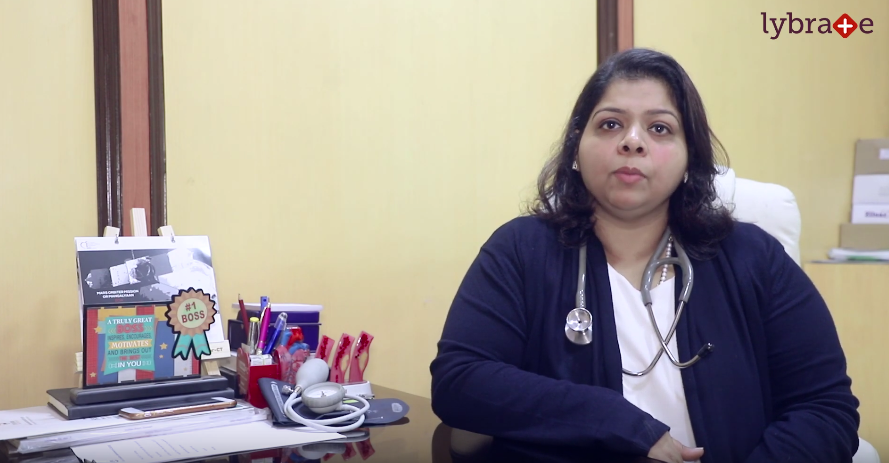 Ever wondered why you needed to share your family's health history at a doctor's clinic? Specific questions regarding health issues of your immediate family or close blood relatives give your doctor an insight into various health risks you might have now or in future. Those are medical conditions inherited by parents or grandparents through genes.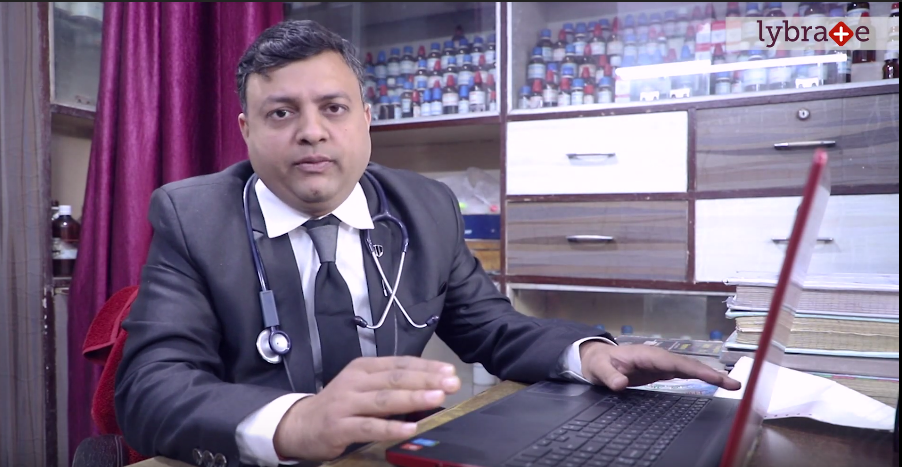 Piles also known as haemorrhoids. It is a condition in which there are swelling and inflammation around the anus and in the lower rectum. It is a condition in which the person experiences extreme pain while pooping and there may also be blood in few cases. It is very common, both in men and women. There are as many as four types of piles, such as internal, external, protruding and blind piles.
Types of tuberculosis (Pulmonary and Extra-Pulmonary) and treatment for them
Tuberculosis refers to an infectious disease associated with the lungs, which is mostly caused by bacteria. There are two forms of tuberculosis. These are pulmonary tuberculosis and extra-pulmonary tuberculosis. There are various forms of each as well. Here are the possible treatments for both pulmonary and extra-pulmonary tuberculosis.
What is pulmonary tuberculosis?
Pulmonary tuberculosis is a type of disease in which bacteria invades your lungs. It is possible that the bacteria in your lungs could just kill you. However, fortunately if you have been taking the right medicines for your bacterial infection you can get cured immediately. The name of the bacteria which causes tuberculosis is known as the Mycobacterium tuberculosis. However, mycobacterium tuberculosis can attack other parts of the body as well. When this happens, it is known as extra-pulmonary tuberculosis.
What is extra-pulmonary tuberculosis?
Extra-pulmonary tuberculosis is when tuberculosis occurs to parts of the body other than the lungs. There are many parts of the body which tuberculosis can occur to including the lymph nodes, the nervous system as well as the bone and joints. Luckily, it is easily curable.
Treatment for Pulmonary tuberculosis treatment
Firstly, it is worth noting that latent tuberculosis has no symptoms and there is no way you can pass it to another person either. However, it is still crucial that you take treatment for it as well. If you do not complete your treatment then your tuberculosis will progress to a very dangerous form of tuberculosis. This is known as multidrug-resistant tuberculosis. Multidrug-resistant tuberculosis is sometimes abbreviated to MD-R TB. There are plenty of medicines which people are recommended to cure tuberculosis. These include.
1. Isoniazid
2. Rifampin
3. Ethambutol
4. Pyrazinamide
Treatment for Extra-pulmonary tuberculosis
Extra-pulmonary tuberculosis has pretty much the same symptoms as pulmonary tuberculosis. This is because extra-pulmonary tuberculosis is the exact same disease which occurs to the patient, it is just that it affects a different body part. Therefore, the exact treatment recommended for pulmonary tuberculosis can be used to cure extra-pulmonary tuberculosis.

Doctor of Medicine, Diploma in Family Medicine, KING GEORGE'S MEDICAL UNIVERSITY.LUCKNOW
HIV Specialist, Ghaziabad
No matter how much information is available about AIDS and HIV, the thought of it makes a person shudder. The Human Immunodeficiency Virus or HIV is the virus responsible for AIDS or Acquired Immune Deficiency Syndrome. This virus attacks the immune system and over time leaves the body defenceless against other infections and types of cancer.
Till date, there is no cure for HIV or AIDS. However, what we do know is how the disease can be transmitted from one person to another. Knowing this enables us to control the transmission of the disease.
Unlike other viruses, HIV cannot be transmitted through air, water etc. This virus can only be transmitted through:
Blood: Receiving blood transfusions from an HIV positive person is sure to put you at risk of suffering from the disease as well. For this reason, it is essential to only take blood from registered blood banks that run HIV screening tests. This holds true for organ and tissue transplants as well. Being stuck with an HIV infected needle can also put you at risk of coming in contact the virus. In some cases, direct contact between broken skin, wounds and mucous membranes can also lead to the transferring of HIV cells from one person to another. HIV does not spread through saliva, however, if while kissing, both partners suffer from bleeding gums and one partner is HIV positive, there is a risk of the transference of HIV from one person to the other.
Bodily fluids such as semen and vaginal fluids: The only way to prevent the transmission of the HIV virus from one partner to another while having intercourse is by using a condom. This creates a barrier between the bodily fluids of both partners and keeps them safe. A condom is needed even if the couple is engaging in anal sex. In fact when comparing anal and vaginal intercourse; anal sex puts HIV negative partners at a higher risk of getting in contact the virus than vaginal sex. Theoretically, this virus can be transmitted even through oral sex is a HIV positive man ejaculates into the woman's mouth. However, this is a rare occurrence.
From a mother to an unborn child: A HIV positive mother can transmit the virus to her child when pregnant, at birth or while breastfeeding. However, if the mother follows HIV treatment, the chances of her passing on this virus to her child are significantly lowered.
The above are the only three ways HIV can be transferred from one person to another. HIV cannot be transmitted by sharing utensils, drinking the same water, through mosquito bites or by shaking hands etc. Thus, there is no reason to ostracize an HIV infected person.
The prostate gland in males surrounds the urethra, through which urine and sperm are passed out of the body. Its function is to secrete a fluid, which provides nourishment to the sperm. It is about the shape of a walnut and is present between the pubic bone and the rectum.
As a man crosses 40, the prostate gland begins to increase in size due to an increase in the number of cells. This is known as hyperplasia. The condition is usually benign and therefore the name benign prostate hyperplasia (BPH). As it continues to grow, there is an increased pressure on the urethra. Therefore, there can be problems with urination. The bladder, being a muscular organ, compensates to some extent and so the problems with urination are mostly managed. If left untreated, this can continue to be a major problem and the bladder may not be able to compensate. In men who are 60-plus, BPH is very common.
Signs and symptoms
One of the initial symptoms of BPH is when the urine stream begins to grow weak.
There could also be a reduced speed of passing urine.
Men with BPH never have a feeling of complete emptying of the bladder.
On the other hand, there is also a constant difficulty in initiating a urine stream. There could be intermittent breaks in the urine stream.
The person may feel the need to strain to initiate the stream and to ensure complete emptying.
There could be dribbling of urine after passing urine.
The duration between two bathroom visits can constantly reduce, with the constant urge to urinate.
There is a constant urge to visit the bathroom, which is more common in the night. One of the most annoying features of BPH is the walking up at night to urinate, but with an inability to initiate a stream and an inability to completely empty the bladder, it leaves the person very irritated and frustrated.
There could be blood in the urine. In fact, blood in the urine accompanied by fever, chills, nausea and vomiting are indications of an emergency.
There could be blockage of urine completely, if the enlargement is quite severe.
If you are having any of these symptoms, then the doctor will first test for an enlarged prostate through a digital rectal exam. Then a test is done to check a chemical called prostate specific antigen. Increased levels of this chemical is almost always indicative of BPH. In addition, X-rays and scanning may be used to confirm diagnosis.
Treatment
Though medications are available, confirmatory treatment is through surgical removal. The procedure needs a inimum of 2 to 3 days.

Consultant Dyslexia, Autism & Child Psychologist. Consultant Clinical & Mental Health Psychologist., Post Masters Doc in Behavioural Medicine , Post Masters Doc Psychology
Getting a good night's sleep is essential for mental and physical wellbeing. Ideally, one should get at least 8 hours of continuous sleep every night. However, some people find this hard to achieve. They may have trouble going to sleep, wake up frequently or have a very poor quality sleep. Here are a few tips to help improve your sleep.
Set a sleep schedule: Like children, adults also need to go to sleep and wake up at the same time every day. This should be followed for at least 6 days a week. Having a sleep in may seem like a good idea but this can affect your ability to go to sleep in time at night and make you wake up the next morning feeling tired. Hence, train your body to sleep and wake up at the same time every day.
Avoid stimulants after sunset: Nicotine and caffeine can be very detrimental to your sleep cycle. The effects of these substances can often last for hours. Caffeine not only makes it difficult to fall asleep but can also make a person wake up frequently at night. Alcohol can make a person seem sleepy initially but can alter make him or her wake up earlier than usual and hence disrupt the sleep schedule. Hence, avoid these substances for at least a few hours before going to bed. Instead, you could drink a cup of calming chamomile tea to soothe the nerves and help you sleep well.
Create the right sleep atmosphere: Ban the television, tablet and other mobile screens from your bedroom. The light from these devices makes it difficult to fall asleep and the material being seen can play on your mind for hours and make you toss and turn. Make your room as dark as possible to make it easier to fall asleep. Using blackout curtains can be a good idea. Also, make sure the noise and temperature levels are conducive to sleep.
Exercise: Exercise has many benefits. This includes better sleep quality. A workout tires the body and reduces the chances of waking up in the middle of the night. However, timing your exercise routine is very important. The ideal time for a workout is in the early morning or early evening. Do not work out just before going to bed as this can have a stimulating effect on the mind.
Limit naps: Avoid napping through the day. While this may seem like a good way to catch up on sleep, it can have a detrimental effect on the quality of your night sleep. If you must nap in the afternoon, keep it short. Training your body to associate sleep with darkness can make it easier for you to fall asleep at night.

1
person found this helpful
Psoriasis is an inflammatory skin disorder. Although it is non-contagious, the disease is quite complex. Erythematous plaques with silvery scales appear on skin layers, which basically characterise the disease. This excessive increase of cell division in the basal layer of the skin, results in increased proliferation on skin layers.
Symptoms
The symptoms of psoriasis vary from person to person. Some of the common symptoms of psoriasis are the following:
Raised, red patches of skin topped with loose, silvery scales, usually on the knees or elbows
Thick, red patches known as plaques, and dry, silvery scales appearing on the scalp, face, elbows, knees, palms, and soles of the feet.
Dry, cracked skin that may bleed
Thickened, pitted or ridged nails
Causes of Psoriasis According To Ayurveda
Acharya Charak has described the involvement of vata and kapha in ekkushtha or psoriasis. Accumulation of toxins or ama could also lead to this condition.
Excessive intake of yogurt, seafoods, salty foods, black gram and sour foods, spicy foods, fermented foods, maida (fine flour), and bakery products, junk foods and fast foods, refrigerated and cold foods may contribute to psoriasis.
Mithya Vihara (Improper Lifestyle)
An irregular lifestyle disrupts the digestive process and creates imbalance in the doshas.
Adrista Hetu (Unknown Cause)
Excessive Physical and Mental Stress
Leading a stressful life or too much consumption of alcohol and tobacco can also trigger psoriasis.
Ayurvedic Treatment for Psoriasis
Ayurvedic treatment of psoriasis includes counseling, lifestyle management, diet management and ayurvedic external and internal treatment. In the case of scalp psoriasis, shirodhara with proper oils is also a very effective treatment. Treatment may also include stress management, oral Ayurvedic medicines, immunomodulators for immunity, topical treatments, regular follow up appointments and yoga and meditation to relieve mental stress. The blend of natural herbs and elements, which are extremely beneficial for the health and skin. The panchakarma therapy in Ayurveda is strong enough to cure psoriasis effectively. The therapy includes a thorough detoxification of the whole body system and removal of all harmful toxins from body fluids. Thus the main aim is to purify the blood system and restore the digestive system in order to prevent the disease.
It is important to maintain a healthy lifestyle in order to adapt to this condition. Regular exercise is also very important. Yogic asanas and pranayam can help to keep the mind and body fit and healthy.
Few precautions for psoriasis patients:
Psoriasis patients should say no to acidic food products like urad dal, radish, sesame, jaggery etc.
Patients with psoriasis should practice yoga on a regular basis to prevent the disease.
Psoriasis patients should not use chemical skin products. Instead, they should use natural cleansers like besan.
Picking, scratching or peeling of skin should strongly be avoided.
Usage of cotton clothes is recommended.
Here are some natural Ayurvedic home remedies, which are helpful for psoriasis patients:
Cover the affected part with a banana leaf to fade the reddish patches.
Soak 15 sesame seeds overnight in a glass of water and drink it early morning on an empty stomach.
Consume half a glass of bitter gourd juice in the morning for 5-6 months.
For more information, you can visit a professional Ayurvedic practitioner.
Headaches is often a common complaint. This can affect men, women, and children alike and is usually not a cause for concern. However, not all headaches are alike. Some headaches are caused by the exposure to heat and sun while others are caused by hormonal fluctuations. Some headaches last for a few hours while others can last for days. A migraine is one of the most chronic forms of a headache. This can be defined as a severe headache caused by physiological changes in the brain. This type of a headache typically affects only one side of the head and may be accompanied by nausea, vomiting, and heightened sensitivity to light, sound, and smell.
Migraines is not a common headache which can be treated with over the counter drugs as well as prolonged use of these drugs can have a number of side effects.
Migraines can be treated with over the counter drugs but prolonged use of these drugs can have a number of side effects. Since migraines are usually recurrent, homeopathy is a better course of treatment. Homeopathy is an alternative form of medication that does not have any side effects. Homeopathic treatment is based on the symptoms exhibited by the patient's physical and mental health as a whole. Thus, it is a holistic form of treatment. Unlike allopathic drugs, homeopathy does not follow a one size fits all approach and medication must always be customized to the patient's need. This implies that a remedy that works for one person may not be as effective for another. Hence, one must never self-medicate with homeopathy but must consult a homeopathic doctor.
Homeopathic medication for migraines can take the form of small white pills, powder or liquids. Often, a combination of two or more remedies may be prescribed. Some of the most common homeopathic medications used to treat migraines include Nux Vomica, Sanguinaria, Iris versicolor, Gelsemium, and Cocculus. These medications are all made from natural ingredients.
Any homeopathic medication must never be taken with food. Ideally, it should be administered at least an hour before or after eating anything. The best time for the morning dose of the medicine is immediately after waking up and the best time for the last dose of the day is before going to bed unless advised otherwise by the doctor. If two or more medicines are to be taken together, the patient may space the medicines out with a gap of at least 5 to 10 minutes. The results of homeopathic medicines are not always instantly experienced. Hence, it is important to follow the full course of treatment as prescribed by the doctor.

View All Feed
Near By Clinics