Personal Statement
I pride myself in attending local and statewide seminars to stay current with the latest techniques, and treatment planning.
...more
I pride myself in attending local and statewide seminars to stay current with the latest techniques, and treatment planning.
More about Dr. Vijay Doble
Dr. Vijay Doble is a popular Pediatrician in Bopodi, Pune. He is currently associated with Sonography Obstetric Paediatric Hospital in Bopodi, Pune. Don't wait in a queue, book an instant appointment online with Dr. Vijay Doble on Lybrate.com.

Lybrate.com has top trusted Pediatricians from across India. You will find Pediatricians with more than 43 years of experience on Lybrate.com. You can find Pediatricians online in Pune and from across India. View the profile of medical specialists and their reviews from other patients to make an informed decision.
Info
Languages spoken
English
Hindi
Location
Book Clinic Appointment with Dr. Vijay Doble
Services
Submit Feedback
Submit a review for Dr. Vijay Doble
Your feedback matters!
Write a Review
Feed
Nothing posted by this doctor yet. Here are some posts by similar doctors.
Shared 3 years ago • Featured Tip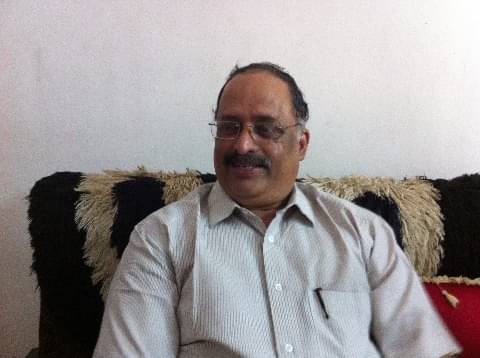 C.S.C, D.C.H, M.B.B.S
General Physician, Alappuzha
Your Newborn's Skin and Rashes

A newborn's skin is prone to rashes of all sorts. Fortunately, most of these rashes are harmless and go away on their own.

Common Rashes in Newborns

Pink pimples ('neonatal acne') are sometimes thought to be caused by exposure in the womb to maternal hormones. No treatment is needed, just time. They can last for weeks or even months on a baby's skin.
Erythema toxicum is another common newborn rash. It looks like red blotches with ill-defined borders that are slightly raised, and may have a small white or yellow dot in the center. Its cause is unknown, and it resolves without treatment after a few days or weeks.
Dry, peeling skin can be seen in almost all normal babies, but is especially noticeable in babies born a little late. The underlying skin is perfectly normal, soft, and moist.
Little white bumps on the nose and face (milia) are caused by blocked oil glands. When a baby's oil glands enlarge and open up in a few days or weeks, the white bumps disappear.
Salmon patches (called a 'stork bite' at the back of the neck or an 'angel's kiss' between the eyes) are simple nests of blood vessels (probably caused by maternal hormones) that fade on their own after a few weeks or months. Occasionally, stork bites never go away.
Jaundice is a yellow coloration on baby's skin and eyes. It is caused by an excess of bilirubin (a breakdown product of red blood cells). If the bilirubin level becomes sufficiently high, blue or white lights may be focused on the baby's skin to lower the level, because excess bilirubin can sometimes pose a health hazard.
Mongolian spots are very common in any part of the body of dark-skinned babies. They are flat, gray-blue in color (almost looking like a bruise), and can be small or large. They are caused by some pigment that didn't make it to the top layer when baby's skin was being formed. They are harmless and usually fade away by school age.
3
people found this helpful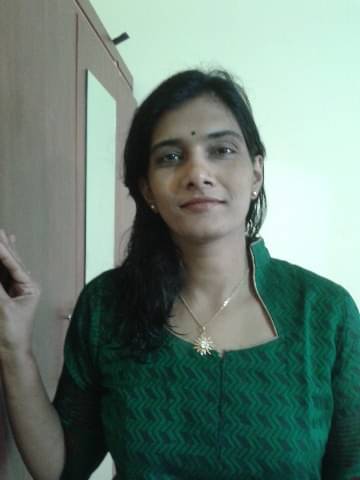 Hi, congratulation on becoming a mom. Eating chocolates wont affect your baby in any way. Eating spicy things in moderation is ok.
Shared 1 month ago • Featured Tip
MA (CLINICAL PSYCHOLOGY), B.Ed.
Is my child hyperactive?
Now a days we hear very often from parents, teachers, grandparents, neighbors that "this child is very hyperactive".
Many parents make the child sit for studies for hours which is beyond their capacity and then complain, call them hyperactive, can't sit for studies, keeps talking, leaves the place often, etc. But hyperactivity involves many other characteristics to be identified before we label any child as hyperactive.
The technical term is attention deficit hyperactive disorder (adhd). Which involves inattention, hyperactivity and impulsive.
If five out of nine hyperactive behaviors (given below) are present in the child then only we can say that the child is hyperactive.
1. Often fidgets with hands or feet or squirms in seat.
2. Often leaves seat in classroom or in other situations in which remaining seated is expected.
3. Often runs about or climbs excessively in situations in which it is inappropriate.
4. Often has difficulty playing or leisure activities quietly.
5. Is often on the go or often acts as if driven by a motor.
6. Often talks excessively.
7. Often blurts out answers before questions have been completed.
8. Often has difficulty awaiting turns.
9. Often interrupts or intrudes on others.
Let us all decide not to label any child as hyperactive before we find at least 5 out of the above mentioned characteristics in the child.
If you find that your child has hyperactivity then you must take some steps to manage the hyperactivity.
We all have heard michale phelps name. Who has won more than 10 gold medals in olympics. He was diagnosed with ADHD.
Following tips can help you to manage your child's behavior:
Acceptance: first parents must take it positively that your child is hyperactive which means his energy level is more than his peers. If this energy is utilized, your child can do wonders.
Physical activity: parents should send their child for some physical activity as per the availability and liking of the child. For example: swimming, karate, basketball, skating, etc.
Managing behavior: behavior modification techniques are a great tool available with parents to improve the child's behavior and increase his understanding about his own behavior.
Patience: parents patience level needs to be very high with these kids. If parents give up on them, scold them every now and then, point out their mistakes in front of others, talk to the sarcastically, hurt their ego unknowingly, these type of parent's behavior lowers their self esteem, lowers self confidence.
Diet: balanced diet is very important for these kids as their activity level is high they can suffer with some deficiencies. Its been suggested by some researchers that sweet consumption should be lower for hyperactive kids. Read child's nutrition requirements.
Quality time: if parents spend quality time with kids they tend to listen to that parent more. Kids co-operate and respect the parent who spends more quality time instead of telling them all the time does and dont's. Quality time is that time when the parent and the child both enjoy each other's company, engage in some activity which they both like.
For example: cooking a special dish, outdoor game, indoor game, oiling each other's hair, planning an event, trekking, planning a shopping list, cleaning house, watering plants, watching a movie together, etc.
School parent coordination: its very important to inform the school about the child's problem so that the school staff also help in managing the child's behavior.
If the hyperactive kids are engaged properly and parents nurture their self-esteem, these kids can do wonders. They can be very productive, happy and responsible citizens.
Lets give them a good environment to develop their potential and a great future.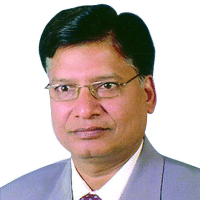 MBBS, MD, DHMS (Diploma in Homeopathic Medicine and Surgery)
Give him/her Podophyllum 30, 4 pills and Ars alb 30, 4 pills twice a day for 2 days and revert back for further treatment. Continue with ORS to maintain electrolyte balance. For more queries, contact us.
1
person found this helpful
Asked for female, 23 years old from Chennai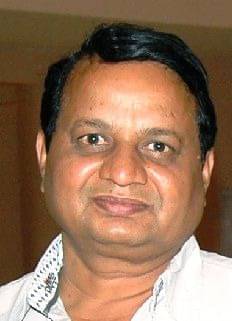 MBBS, Diploma in Child Health (DCH)
Its a behavioral problem seen in few children, console him. Ofcourse it can be due to infection, get him thoroughly investigate for urine and ultrasound kub (kidney ureter and bladder) some times a urinary stone can also cause it. Otherwise don't worry much.
Asked for female, 28 years old from Indore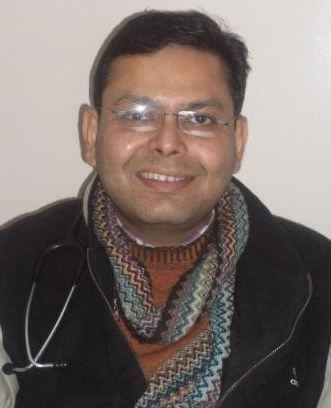 Diploma in Child Health (DCH), MBBS
Hi firstly you shd check her hemoglobin and calcium status go to see a pediatrician he can tell you exactly if she needs anything and make a schedule of her eating with the balanced food.
1
person found this helpful
Shared 2 years ago • Featured Tip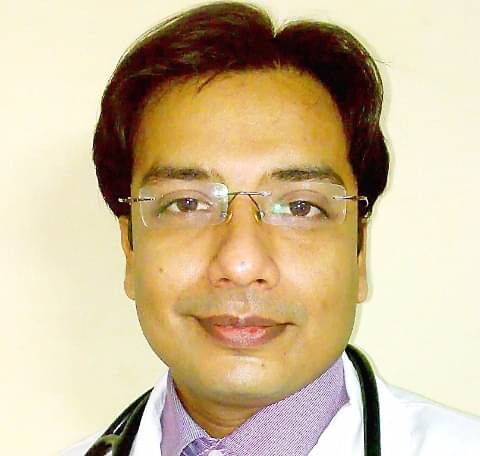 Post vaccination complication management in children-

1)Following vaccine injections the child may have soreness, redness, itching, swelling or burning at the injection site for 24-72 hours. Don't rub or maasage the effected area.Application of ice bag will provide some help.Paracetamol might be required to ease the discomfort.
Sometimes a small, hard lump (nodule) at the injection site may
persist for some weeks or months. One should not get worried for this and it does not require any treatment.

2)Post vaccination rise in temperature is very common. Give extra fluids to drink. Do not overdress the baby if hot. Although routine use of paracetamol after vaccination is not recommended, if fever is present, paracetamol can be given. The dose of paracetamol for a child up to 12 years of age is 15 mg/kg/dose, every 4 to 6 hours, up to four times a day.

If fever persists for longer duration,swelling/redness progressively increases or child becomes irritable/ behaves abnormally consult your pediatrician for evaluation.
7
people found this helpful
Asked for female, 26 years old from Bangalore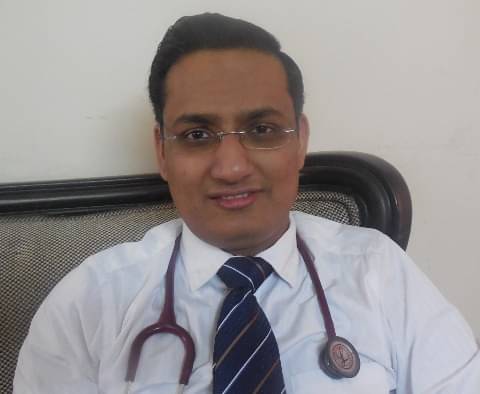 MD - Paediatrics, MBBS, FISPN & FISPN - Pediatric Nephrology
this is absolutely normal you can achieve mild enhancement by doing pectoral muscle exercises. Other wise surgery for breast enhancement is the answer. You can use different types of padding in bra so that the appearance above the cloth is back
1
person found this helpful
Shared 5 months ago • Featured Tip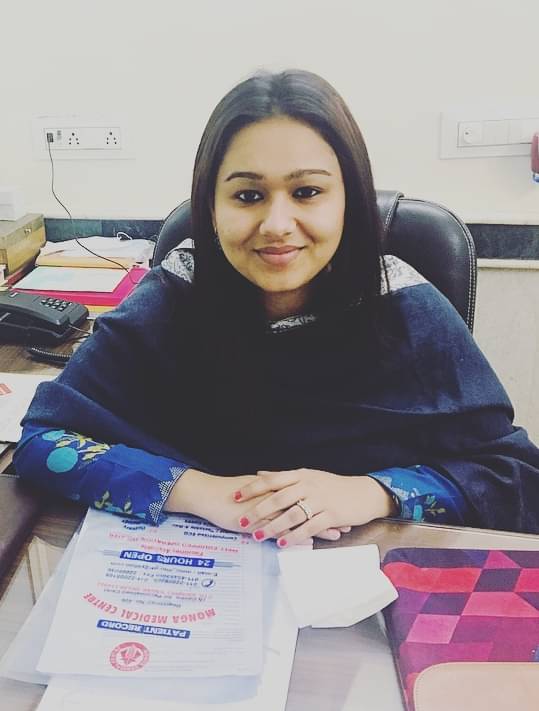 M.Phil - Psychology, Masters In Psychology, BA-Psychology
Raising a child with dyslexia can stir up a lot of emotions. You may look ahead and wonder if this learning issue will affect your child's future. But dyslexia is not a prediction of failure. Dyslexia is quite common, and many successful individuals have dyslexia.
Research has proven that there are different ways of teaching that can help people with dyslexia succeed. There's a lot you can do as a parent too.
What are the symptoms of dyslexia?
Because dyslexia affects some people more severely than others, your child's symptoms may look different from those in another child. Some kids with dyslexia have trouble with reading and spelling. Others may struggle to write or to tell left from right.
Dyslexia can also make it difficult for people to express themselves clearly. It can be hard for them to structure their thoughts during conversation. They may have trouble finding the right words to say.
Others struggle to understand what they're hearing. This is especially true when someone uses nonliteral language such as jokes and sarcasm.
The signs you see may also look different at various ages. Some of the warning signs for dyslexia, such as a speech delay, appear before a child reaches kindergarten. More often, though, dyslexia is identified in grade school. As schoolwork gets more demanding, trouble processing language becomes more apparent.
Here are some signs to look out for:
Warning Signs in Preschool or Kindergarten
Has trouble recognizing the letters of the alphabet
Struggles to match letters to sounds, such as not knowing what sounds b or h make
Has difficulty blending sounds into words, such as connecting C-H-A-T to the word chat
Struggles to pronounce words correctly, such as saying 'mawn lower' instead of 'lawn mower'
Has difficulty learning new words
Has a smaller vocabulary than other kids the same age
Has trouble learning to count or say the days of the week and other common word sequences
Has trouble rhyming
Warning Signs in Grade School or Middle School-
Struggles with reading and spelling
Confuses the order of letters, such as writing 'left' instead of 'felt'
Has trouble remembering facts and numbers
Has difficulty gripping a pencil
Has difficulty using proper grammar
Has trouble learning new skills and relies heavily on memorization
Gets tripped up by word problems in math
Has a tough time sounding out unfamiliar words
Has trouble following a sequence of directions
Warning Signs in High School-
Struggles with reading out loud
Doesn't read at the expected grade level
Has trouble understanding jokes or idioms
Has difficulty organizing and managing time
Struggles to summarize a story
Has difficulty learning a foreign language
Skills that are affected by Dyslexia-
Dyslexia doesn't just affect reading and writing. Here are some everyday skills and activities your child may be struggling with because of this learning issue:
General:
Appears bright, highly intelligent, and articulate but unable to read, write, or spell at grade level.
Labelled lazy, dumb, careless, immature, "not trying hard enough," or "behavior problem."
Isn't "behind enough" or "bad enough" to be helped in the school setting.
High in IQ, yet may not test well academically; tests well orally, but not written.
Feels dumb; has poor self-esteem; hides or covers up weaknesses with ingenious compensatory strategies; easily frustrated and emotional about school reading or testing.
Talented in art, drama, music, sports, mechanics, story-telling, sales, business, designing, building, or engineering.
Seems to "Zone out" or daydream often; gets lost easily or loses track of time.
Difficulty sustaining attention; seems "hyper" or "daydreamer."
Learns best through hands-on experience, demonstrations, experimentation, observation, and visual aids.
Vision, Reading, and Spelling Skills:
Confused by letters, numbers, words, sequences, or verbal explanations.
Reading or writing shows repetitions, additions, transpositions, omissions, substitutions, and reversals in letters, numbers and/or words.
Complains of feeling or seeing non-existent movement while reading, writing, or copying.
Seems to have difficulty with vision, yet eye exams don't reveal a problem.
Extremely keen sighted and observant, or lacks depth perception and peripheral vision.
Reads and rereads with little comprehension:
Spells phonetically and inconsistently.
Hearing and Speech Skills
Has extended hearing; hears things not said or apparent to others; easily distracted by sounds.
Difficulty putting thoughts into words; speaks in halting phrases; leaves sentences incomplete; stutters under stress; mispronounces long words, or transposes phrases, words, and syllables when speaking.
Writing and Motor Skills:
Trouble with writing or copying; pencil grip is unusual; handwriting varies or is illegible.
Clumsy, uncoordinated, poor at ball or team sports; difficulties with fine and/or gross motor skills and tasks; prone to motion-sickness.
Can be ambidextrous, and often confuses left/right, over/under.
Math and Time Management Skills
Has difficulty telling time, managing time, learning sequenced information or tasks, or being on time.
Computing math shows dependence on finger counting and other tricks; knows answers, but can't do it on paper.
Can count, but has difficulty counting objects and dealing with money.
Can do arithmetic, but fails word problems; cannot grasp algebra or higher math.
Memory and Cognition:
Excellent long-term memory for experiences, locations, and faces.
Poor memory for sequences, facts and information that has not been experienced.
Thinks primarily with images and feeling, not sounds or words (little internal dialogue).
Behavior, Health, Development and Personality
Extremely disorderly or compulsively orderly.
Can be class clown, trouble-maker, or too quiet.
Had unusually early or late developmental stages (talking, crawling, walking, tying shoes).
Prone to ear infections; sensitive to foods, additives, and chemical products.
Can be an extra deep or light sleeper; bedwetting beyond appropriate age.
Unusually high or low tolerance for pain.
Strong sense of justice; emotionally sensitive; strives for perfection.
What can be done at home for dyslexia?
Helping your child with dyslexia can be a challenge, particularly if you're never been confident in your own reading and writing skills. But you don't have to be an expert to help work on certain skills or strengthen your child's self-esteem.
Keep in mind that kids (and families) are all different, so not all options will work for you. Don't panic if the first strategies you try aren't effective. You may need to try several approaches to find what works best for your child. Here are some things you can try at home:
Read out loud every day
Tap into your child's interests
Use audiobooks
Look for apps and other high-tech help
Focus on effort, not outcome
Make your home reader-friendly
Boost confidence
What can make the journey easier?
Dyslexia can present challenges for your child and for you. But with the proper support, almost all people with dyslexia can become accurate readers. Your involvement will help tremendously.
Wherever you are in your journey, whether you're just starting out or are well on your way, this site can help you find more ways to support your child. Here are a few things that can help make the journey easier:
Connect with other parents. Remember that you're not alone. Use our safe online community to find parents like you.
Get behavior advice. Parenting Coach offers expert-approved strategies on a variety of issues that can affect children with dyslexia, including trouble with time management, anxiety and fear, frustration and low self-esteem.
Build a support plan. Come up with a game plan and anticipate what lies ahead.
Understanding dyslexia and looking for ways to help your child is an important first step. There's a lot you can do just don't feel you have to do everything all at once. Pace yourself. If you try a bunch of strategies at the same time, it might be hard to figure out which ones are working. And do your best to stay positive. Your love and support can make a big difference in your child's life.
In case you have a concern or query you can always consult an expert & get answers to your questions!
3381
people found this helpful
View All Feed
Near By Doctors

M.Ch - Paediatric Surgery, MNAMS (Membership of the National Academy) (General Surgery) , DNB (General Surgery), MBBS
Pediatrician
DR. KP's Cherubs Child Clinic,
Book Appointment

MD-Pediatrics, MBBS
Pediatrician
Dr Swati Pagare's Child Health Care,
Book Appointment

MBBS, MD - Paediatrics
Pediatrician
Prudent International Health Clinic,
Book Appointment