Personal Statement
Hello and thank you for visiting my Lybrate profile! I want to let you know that here at my office my staff and I will do our best to make you comfortable. I strongly believe in ethics; a...
...more
Hello and thank you for visiting my Lybrate profile! I want to let you know that here at my office my staff and I will do our best to make you comfortable. I strongly believe in ethics; as a health provider being ethical is not just a remembered value, but a strongly observed one.
More about Dr. Rashila
Dr. Rashila is one of the best Gynaecologists in Sinhagad, Pune. Doctor is currently practising at Sadguru Nursing Home in Sinhagad, Pune. Don't wait in a queue, book an instant appointment online with Dr. Rashila on Lybrate.com.

Lybrate.com has top trusted Gynaecologists from across India. You will find Gynaecologists with more than 38 years of experience on Lybrate.com. You can find Gynaecologists online in Pune and from across India. View the profile of medical specialists and their reviews from other patients to make an informed decision.
Info
Languages spoken
English
Hindi
Location
Book Clinic Appointment with Dr. Rashila
Services
Submit Feedback
Feed
Nothing posted by this doctor yet. Here are some posts by similar doctors.
MD - Acupuncture, Diploma In Accupuncture, Advanced Diploma In Accupuncture
Ankylosing Spondylitis Overview:
Arthritis can affect the quality of life of the affected in multifold ways. Ankylosing spondylitis is a type of arthritis can affects the spine. Pain and stiffness that runs from the neck to the lower back are the symptoms of this disease. This is an inflammation that can cause chronic pain and even lead to disability. Deformity too can be caused as the pain in the spine can lead to the formation of a new bone. It is not the only the neck and lowers back region that experiences the terrible pain, but even the other parts of the body are affected by this condition.
When affected by this condition, inflammation occurs between the vertebrae. This can also affect the joints in a few people. This can limit the movement of the affected. This disease often begins in early adolescence. When the spine becomes rigid, one can start seeing the changes. The changes can start at any point of time when the disease ranges from mild to severe. Over time, the affected also get a stooped posture. The disease is more common in Native Americans, and milder in women.
Ankylosing Spondylitis Symptoms:
1. Pain and arduousness: It is usual to experience the numbness, pain and stiffness in the back, buttocks and in the hips. When the symptoms exist for more than 3 months, the condition is moving from mild to severe. This usually begins in the lowest part of the spine, called the sacrum.
2. Bony fusion: the Abnormal joining of bones is called bony fusion, and ankylosing spondylitis can lead to this overgrowth of bones. This can occur in major joints like the neck, hips, or back. The affected starts losing efficiency in performing the daily chores. In severe cases, the affected will also find it very tough to take a deep breath.
3. Pain in tendons and sinews: The ligaments and sinews attached to the bones can be affected by ankylosing spondylitis. The inflammation of tendons called tendonitis is often on the cards. The pain and stiffness beneath the area of the heel can be experienced. This specific condition is called Achilles tendon. The back of the ankle is also affected, and the patient often finds it difficult to walk.
4. Other symptoms: This disease is systematic, and this is why the pain and discomfort are not related to certain areas only. Affected people can experience symptoms like fatigue, fever, eye inflation, problems in heart and lungs, and loss of appetite.
5. Weight loss, early morning stiffness, and anaemia are some of the symptoms experienced.
6. Inflammation in the bowels and heart valve inflammation too are experienced as this is an inflammatory disease
Causes of Ankylosing Spondylitis:
The exact cause for this disease is not yet clear. Doctors point fingers at the genetic susceptibility. But, it is also be understood that not all who are affected by this disease carry the gene HLA B27. The major point is that people who carry this gene, have the higher risk of a hit by this type of arthritis. The risk percentage is higher by 10 to 20%.
What is risk factors Ankylosing Spondylitis:
If one carries the HLA B2 protein, the chances of getting affected are higher. The same is the case when one or more family members are affected by this disease. The symptoms are often seen beginning at the age of 20 to 40 years. This is also common in men, and women are rarely affected by this condition.
How to diagnosed Ankylosing Spondylitis?
1. The diagnosis for ankylosing spondylitis is done through various ways. One of the major ways the doctor might identify the disease in the presence of the symptoms. Hence, it is important for the patients to ensure all the pain and discomfort experienced in different parts of the body should be intimated to the doctor.
2. A physical examination is carried out by the healthcare professionals to identify the inflammation. The doctor also might ask to move and stretch the limbs, to identify the affected areas. Restricted movements often unveil the disease.
3. X-rays are taken to notice the inflammation in the neck and the pelvic region. This screening offers a clear picture of the inflammation in various joints.
4. The chest breathing examination is carried out to check if the condition has an impact on the lungs and causes difficulty in breathing
5. The blood tests and other lab tests are also suggested by the doctor to check for anaemia, and other possible disorders that are associated with this condition.
6. Urinalysis is also recommended by the doctors. This is because the inflation can also affect the function of the kidney. This can be checked at the right moment with the urine sample test done at the lab.
Treatment of Ankylosing Spondylitis:
It has to be understood that ankylosing spondylitis has no cure. It can be treated to ensure that the discomfort and pain are reduced. The movement functions can be improved to ensure that the patient can do the daily chores with ease. The stiffness and pain are the major problems with the condition, and these can be eradicated to a great extent by this treatment. The goal of the treatment is also to prevent further damage and help retain a good posture. Proper treatment, methods help the affected to lead a fairly normal life, without having to depend on others. A team of doctors are involved in the treatment plan. Doctor, occupational therapist, ophthalmologist, who treats eye disease, gastroenterologist, who treats bowel disease, physiatrist, who specializes in physical medicine and rehabilitation, and a physical therapist, who provides stretching and exercise programs are present in the team.
1. Physical and occupational therapy: it is important to opt for these therapies at the initial stages to ensure that deformity is not formed. These therapies are given by trained professionals, who suggest a range of exercises specific to your needs and help in improving the functions, and also keep off from forming deformities due to reduced movements. For instance, a stooped posture can be corrected or prevented with the occupational and physical therapy.
2. Exercises: Exercises improve the daily functioning of the individuals, and help in proper posture maintenance. Apart from the exercise schedule the occupational therapist and the physical therapists suggest, the doctors can also suggest a list of exercises that can help in promoting deep breathing. When done regularly they can immensely help a lot. An exercise that is considered to be the best is swimming. For those, who cannot swim, the other options are yoga poses that help in improving the breathing pattern without any trouble.
3. Medications: Drugs are the important part of the treatment plan for ankylosing spondylitis, for they alone offer the much demanded instant relief from pain and stiffness caused by this disease. These drugs also ensure that the patients can do the exercises to improve the condition without facing much discomfort. Else, carrying out the daily chores too can be strenuous for the patients. The anti-inflammatory drugs that do not involve the use of steroids are often prescribed for this disease. A few examples are aspirin and ibuprofen. Disease-modifying antirheumatic drugs (DMARDs) like methotrexate (Rheumatrex) can be used when the condition is not mild, but severe. This is because the NSAIDs are not enough to control the inflammation. Other FDA approved drugs like certolizumab pegol (Cimzia), golimumab (Simponi Aria, Simponi), infliximab (Remicade), and infliximab-day (Inflectra), a biosimilar to Remicade, and secukinumab (Cosentyx), etanercept (Enbrel), etanercept-szzs (Erelzi), a biosimilar to Enbrel, and adalimumab (Humira), adalimumab-atto (Amjevita), a biosimilar to Humira,too are prescribed currently. The chronic back pain can also be dealt with a few anti-depressants.
4. Surgery: When the inflammation has affected the hips and waist joints very much, a joint replacement surgery is done. This has to be decided by the doctor, and various factors can be responsible for the doctor going against the same.
Apart from the treatment options, there are certain do's and doughnuts that are instructed by the doctors to live with this condition.
1. Smoking exacerbates the condition. In many diseases, smoking can see to be aggravating the complications, and it is the same in the case of ankylosing spondylitis too. Smoking can impact inflammation. So, the patients are restricted from smoking.
2. Sleeping on the firm bed is a must. Too soft mattresses can aggravate the pain. Sleeping on the back is what the patients are supposed to do. It is also advised not to use large and soft pillows. Very thin pillows or cotton bed sheets can be folded under the head. This is because the neck fusion can be triggered by using large pillows.
3. Propping legs on pillows is another thing the patients are restricted to do. This is because, in the bent position, hip and knee fusion can result.
4. The tables, chairs and other work surfaces should be in such a degree that the stooping posture should not be encouraged.
5. Using armchairs is a good option, for they offer ample of support to the arms and shoulders.
6. Jumping, falling, and dancing can cause severe damage in the severe cases of the disease. The patient should take immense care in such cases.
Prevention of Ankylosing Spondylitis:
It is not easy to prevent ankylosing spondylitis. In fact, it is near to impossible. Majorly because the cause is unknown, the prevention is also yet to be known. However, if there are 1 or more family members diagnosed with this condition, then it is a good option to find the risk chances. Yearly health checkups can help in avoiding this condition. Leading a sedentary life too can add to the chances of getting affected by this condition. So, involving physical activities, and doing regular exercises can prevent this disease to a certain extent. Exercises can help in improving the flexibility, and in people who are very active, the symptoms are identified soon, making it easy to get treated even at the initial stages. It is also essential to stay off from smoking and tobacco. Even when not diagnosed with any form of arthritis, these substances can increase the risk factor and aggravate the condition. Eating a healthy diet is also recommended. This inflammatory disease can also lead to inflammation of the heart. So, when adding the junk and fatty foods, the heart can lose its efficiency sooner. A healthy diet can cut out the risk by half.
Complications of Ankylosing Spondylitis:
1. Fusion of the spine can lead to a curvature, which is called kyphosis. This can lead to a stooped posture when ankylosing spondylitis is left over time untreated.
2. The pain is often felt in the groin area when the hi; tp and shoulder joints are affected. This is called referred pain, which can be felt in the thighs too. This can have an impact on the occupational front of the patient too.
3. In most severe and rare cases, the heart's electric functioning is also affected. This is because of the inflammation of the heart valves. A pacemaker must be brought in to ensure the proper functioning of the heart in such cases.
4. In 10% of the cases, the joints near the jaws are affected. This can lead to the problem not able to open the jaw fully to eat.
5. In the case of a few patients, the eye inflation can affect the quality of life, in case proper treatment is not given on time.
Myths:
Myth #1: Ankylosing spondylitis affects only runs in families: only the risk factors high, and doesn't mean it cannot occur to someone who has none in the family affected by this disease.
Myth #2: Exercises can prevent the occurrence: While exercising can keep symptoms at bay for long, and help in easy diagnosing at early stages, it does not guarantee to stay far from this disease.
Myth #3: Women are not affected: the risk factor for women is low. Men are affected 2 to 3 times higher but do not mean, women are spared by this disease.
It is not easy to lead a normal life with ankylosing spondylitis. It takes immense determination to fight this progressive disease. Sticking to medication and active lifestyle can only help to live with this disease.
Hi, Brownish discharge may be an indication of the forthcoming periods. Wait for another 2-3 days. She is supposed to get her periods.
8
people found this helpful

Bachelor of Ayurveda, Medicine and Surgery (BAMS), L.C.P.S, PhD,D.P.S.M
Why you want to stop the sex. If you stop it there is no harm to you both but mental tension may be there.
1
person found this helpful

MBBS, DGO, DNB, CIMP, Fellowship In Minimal Access Surgery, Diploma In Minimal Access Surgery, Fellowship In ART
Hi lybrate-user! Sex is safe after 12 weeks of pregnancy till late pregnancy provided there are no complications like low lying placenta or bleeding. It should be gentle and limited number of times.
1
person found this helpful
Bachelor of Ayurveda, Medicine and Surgery (BAMS), MS Counselling & Psychotherapy
With changing times the nature and effects of virus and bacteria are also changing and due to this, one of the biggest risks of unprotected sex is catching a sexually transmitted disease or STD. An STD can be contacted by any form of intercourse including oral, vaginal and anal sex.
STDs are serious diseases that should not be ignored and require treatment and medication. Some common STDs are:
The only way to protect yourself from an STD is to abstain from unprotected sex and always use a condom. Sometimes STD infections have no symptoms and can remain dormant for years, hence it is essential to get yourself regularly treated for STDs if you have more than one sexual partner.
On the other hand some STDs have visible symptoms such as:
Skin rash: A rash in the genital area is most often a sign of STDs. This can be in the form of bumps, sores or warts. It may or may not be accompanied by itchiness. A rash caused by a STD usually results in redness and inflammation. Herpes sores may subside within a week or so but just because the rash is gone does not mean the infection has been treated. Hence even if the rash disappears before your doctor's visit, ensure you mention it.
Painful urination: A burning sensation or pain while urinating is a symptom for a number of STDs. There may also be a change in the colour of urine. Some STDs associated with painful urination as Chlamydia, gonorrhea and trichomoniasis. However, this may also be triggered by kidney stones or a urinary tract infection.
Painful intercourse: Pain during intercourse is one of the most overlooked symptoms of a sexually transmitted disease. While a little pain may be normal, any sudden increase in pain or new type of pain should not be ignored. This should be kept in mind especially when having intercourse with a new partner or if there is a change in sexual habits. When it comes to men's sexual health, pain at the time of ejaculation can be a symptom of a STD.
Abnormal discharge: Abnormal discharge from the vagina or penis can be a symptom of a number of infections not all of which are STDs. Strangely coloured and odorous vaginal discharge can be a symptom of yeast infections or a Sexually transmitted disease like trichomoniasis or gonorrhea. Bleeding in between periods can also be a symptom of a STD. Abnormal discharge from the penis can be a sign of Chlamydia, gonorrhea or trichomoniasis. If you wish to discuss any specific problem, you can consult a sexologist.
5842
people found this helpful
Irregular painful periods are not normal may be it is sign of near future menopause following of periods paricharya is must of menturating females avoid heavy work heavy food bathing traveling exercise during periods day take proper rest during periods.
2
people found this helpful
There are various medications and techniques that can be used in this case. But proper diagnosis of the causes are required before an appropriate treatment can be suggested.
3
people found this helpful
View All Feed
Near By Doctors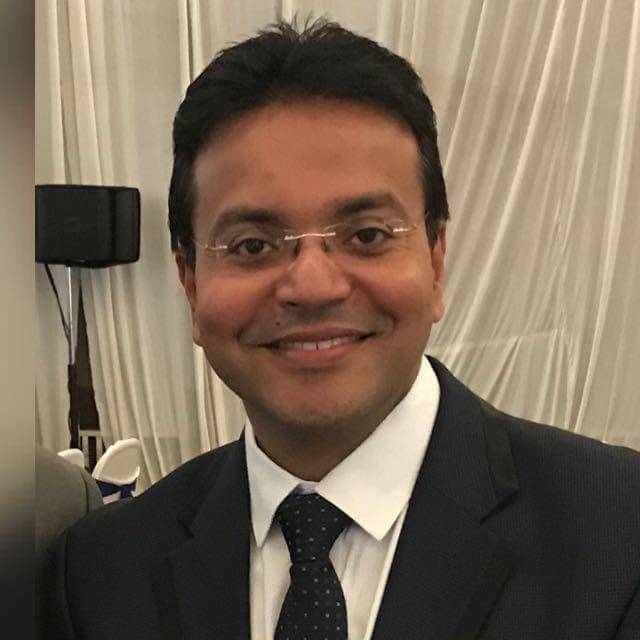 MD - Obstetrics & Gynaecology, Diploma In Endopelvic Surgery, FICS
Gynaecologist
Book Appointment

MBBS, Diploma in Endoscopy, MD - Obstetrics & Gynaecology
Gynaecologist
Book Appointment

MBBS Bachelor of Medicine and Bachelor of Surgery, DGO
Gynaecologist
Dr. Usha Subramaniam's Gynaecology & Infertility Clinic,
Book Appointment

EMDR, FRCOG (LONDON) (Fellow of Royal College of Obstetricians and Gynaecologists), MFSRH , Diploma in psychosexual therapy, Medical diploma in clinical Hypnosis, Diploma in Evidence Based Healthcare, DNB (Obstetrics and Gynecology), MD - Obstetrics & Gynaecology, MBBS
Gynaecologist
Book Appointment

Book Appointment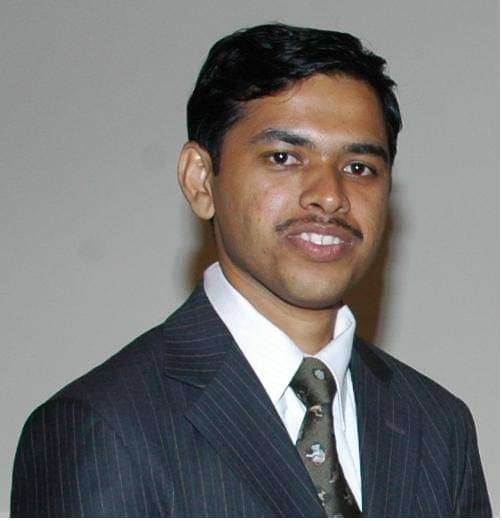 MBBS, MD - Obstetrtics & Gynaecology
Gynaecologist
Book Appointment