Personal Statement
I'm a caring, skilled professional, dedicated to simplifying what is often a very complicated and confusing area of health care.
...more
I'm a caring, skilled professional, dedicated to simplifying what is often a very complicated and confusing area of health care.
More about Dr. Hiralal Chaudhari
Dr. Hiralal Chaudhary is a proficient Andrologist with 15 years of service in the well-being of his patients. He completed his MBBS from JMF's ACPM Medical college in the year 2002, DNB (General Surgery) from Apollo Hospitals Hyderabad in 2008 and DNB in Urology/Genito in Urinary Surgery from Ratna Memorial Hospital in 2012. He is a member of Urology Society Of Pune and Urology Society Of India.
Presently he is based out of Pune and is an integral part of Ratna Memorial Hospital, Pune and is present there on MON and WED to SAT at 05:00 PM to 06:00 PM and TUE 02:00 PM to 03:00 PM and at Urology Clinic, Pune, he is available on MON-SAT 06:00 PM - 08:00 PM . He is well-known for his medical expertise in Percutaneous Nephrolithotomy procedure, Cystoscopy procedure, Hematuria Treatment, Treatment of erectile dysfunction, Treatment of H.I.V, Hydrocele treatment, Incontinence Treatment, Kidney Transplantation, Lithotripsy procedure etc
Info
Education
MBBS - JMF'S ACPM Medical college - 2002
DNB ( General Surgery ) - Apollo Hospitals Hyderabad - 2008
DNB - Urology/Genito - Urinary Surgery - Ratna Memorial Hospital - 2012
Professional Memberships
Urology Society Of Pune
Urology Society Of India
Location
Book Clinic Appointment with Dr. Hiralal Chaudhari


1st Floor, Vedas Center, Landmark: Near Hotel Shivsagar, D.P. Road, Aundh, Landmark : Hotel Shiv Sagar or Opp. CCD, Pune

,

Pune
Get Directions
Consult Online
Text Consult
Send multiple messages/attachments. Get first response within 6 hours.
7 days validity
•
₹300 online
Consult Now
Phone Consult
Schedule for your preferred date/time
15 minutes call duration
•
₹500 online
Consult Now
Services
Submit Feedback
Submit a review for Dr. Hiralal Chaudhari
Your feedback matters!
Write a Review
Patient Review Highlights
"Well-reasoned"
2 reviews
"knowledgeable"
4 reviews
"Very helpful"
6 reviews
"Prompt"
1 review
"Professional"
1 review
"Caring"
1 review
"Practical"
2 reviews
Reviews
Acaryasuta
Jun 1, 2017
I was shocked to experience the symptoms of erectile dysfunction. So many doctors I consulted, but Dr Hiralal Chudhari treatment was the best. The nurses at the Ratna Memorial Hospital were really helpful. I sawHiralal Chaudhari clinic's advertisement in newspaper and that is how we referred him. He is very courteous and behaves very aptly with elder patients. My case was extremely serious, but he really handled it very nicely.
Anay
Apr 4, 2017
All of sudden I developed this frequent urination and didn't know what to do. It was so quite pleasant in the Ratna Memorial Hospital. I must say the hygiene was maintained very nicely in the Ratna Memorial HospitalNo matter how critical be the situation, he is always very calm. On the very first day he identified my problem. During the treatment, my Hiralal Chaudhari supported me a lot.
Japesh
Jul 30, 2017
Never thought I will suffer from urinary incontinence like this. It's been more than a year that I was experiencing this issue. Dr Hiralal's guidance has helped me immensely and has helped gain confidence. He is very talented and seasoned doctor. I have consulted so many doctors but nobody till now was able to understand my concern properly, until i consulted Dr Hiralal.
Malhar
May 22, 2017
I was diagnosed with urinary incontinence.Thanks to Dr Hiralal for the perfect advice. He ensures that he listens to his patients. He is not just highly qualified, but has years of experience in handling high risk cases. I'am almost on the path to recovery.
Jaithra
Jul 7, 2017
I needed a permanent contraception treatment. I consulted Dr Hiralal. His Vasectomy treatment was very effective and it do not have any side effect also. I am glad that I chose to consult him. He is a patient listener and a well experienced doctor.
Sahoj
Jul 21, 2017
I am so happy with the results of my urinary tract treatment, that I will surely recommend Dr Hiralal to anyone gladly. He is a very practical doctor. I owe him a big thank for treating me so patiently.
Dhigana
Jul 14, 2017
I was in too much pain because of my urinary infection. But Dr Hiralal helped me alot to deal with this issue. He is a well known urologist in the city and I am glad that I chose to consult him.
Parveez Ahmed
Feb 14, 2019
I found the answers provided by the Dr. Hiralal Chaudhari to be very helpful. Brilliant
Feed

MBBS, DNB ( General Surgery ), DNB - Urology/Genito - Urinary Surgery
A bladder is an organ that stores urine in the body. A prolapsed bladder occurs when the tissue present between the vagina and the bladder is stretched, resulting in a bulge in the bladder. This can result in complications such as leakage of urine and difficulty in passing the same. Based on the severity of the damage, it is classified into four categories -

Mild: A small area of the bladder bulges in the vagina
Moderate: The bladder bulges near the vaginal opening
Severe: Protrusion of the bladder occurs through the vaginal opening
Complete: The entire area of the bladder protrudes completely from the body via the opening of the vagina
The symptoms of a prolapsed bladder are:
Feeling of intense pressure around the pelvic area
Infections related to the bladder
Pain during sexual intercourse
Tissues bulging out through the vaginal opening
Pain in the lower back region
Prolapsed bladder is caused by:
Childbirth: It can cause ligaments and pelvic muscles to weaken thus increasing their vulnerability to a prolapsed bladder
The chances of this disorder increases when one is overweight
Lifting heavy things
Strain caused by bowel movements
In some cases, it may result from a chronic cough
Menopause, as it limits production of estrogen which helps in maintaining healthy tissues in the vagina
It is advised to check with a medical professional if you experience these symptoms, as a prolapsed bladder can worsen with time if left untreated.
In case you have a concern or query you can always consult an expert & get answers to your questions!
1949
people found this helpful

MBBS, DNB ( General Surgery ), DNB - Urology/Genito - Urinary Surgery
Urinary incontinence is a health condition in men, which causes loss of bladder control. Urinary incontinence usually occurs in cases of medical conditions such as an enlarged prostate, Parkinson's disease and diabetes, and may also occur after a prostate surgery. Urinary incontinence is an irritating and embarrassing condition, but with proper treatment, it can be cured.
Here are several methods used to treat urinary incontinence:
Caffeine, soda and carbonated drinks cause irritation in the bladder and worsen the symptoms of urinary incontinence. Alcohol is a diuretic and increases the amount of urine too. So abstain from coffee, alcohol and soft drinks to make a difference.
Dietary adjustments are required for the treatment of urinary incontinence. Several spicy and acidic food items can make urinary incontinence worse. Hence, you should avoid having such foods for some time.
Urinary incontinence can lead to stress and you must get rid of it for better health. You can try relaxation techniques, such as meditation and breathing exercises. Biofeedback is another option by which you can observe your bladder muscle contractions on a monitor.
You should try a behavioral technique known as bladder training. This would require you to urinate every half hour, in spite of not having the urge. Slowly try to increase the time in between the bathroom breaks.
You need to flex your muscles to gain control over urinary incontinence. Kegel exercises can be practiced as these boost the strength of your pelvic muscles. You should find the right muscles that are required to stop the passing of gas.
Pads and disposable undergarments can be used by men. These help in preventing leaks and also protect the skin from irritation and odor.
There are several medicines, which help in the treatment of urinary incontinence in men. Some of these work to relax muscles for preventing unwanted bladder contractions, while others help in blocking the nerve signals to the bladder. Drugs used for the shrinking of an enlarged prostate may also be used in some cases.
Surgery is the ultimate option for the treatment of urinary incontinence. Options include a male sling for urinary incontinence. A type of material is wrapped around the urethra for compressing it. Leaks because of coughing, sneezing or laughing are prevented. Artificial sphincter implants may also be used for treatment of urinary incontinence. A cuff is used in order to close the urethra. Urine is released by squeezing the pump to open the cuff. A device similar to a pacemaker is used to stimulate nerves, which help in relaxing the bladder and pelvic floor.
Urinary incontinence is a condition which causes reduced self confidence in men. But there are several ways to treat this condition which include home remedies as well as medications and surgery. If you wish to discuss about any specific problem, you can consult a Urologist.
1895
people found this helpful

MBBS, DNB ( General Surgery ), DNB - Urology/Genito - Urinary Surgery
Urology is a branch of medicine that focuses on the diseases affecting the urinary tract system and male reproductive organs. The organs that come under the scanner here are the kidneys, adrenal glands, ureters, urinary bladder, urethra, and the male reproductive organs (testes, epididymis, vas deferens, seminal vesicles, prostate, and penis). Though there is a prevalent misconception that gynecologists are for women what urologists are for men, urology also deals with certain women related health issues. These include overactive bladder, pelvic organ prolapse, and urinary incontinence. In fact, doctors who specialize in female urology gain detailed knowledge of the female pelvic floor together with intimate understanding of the physiology and pathology.
Here are 9 things you should know as a woman
1. Age related factors affect both men and women: Right around the time when menopause and andropause strike, changing hormone levels affect the pelvic floor, bladder, urethra and vagina in women causing problems like urinary tract infection and incontinence. These conditions are effectively treated by an urologist who can also probe for underlying conditions like kidney stone, polyp, or tumor in severe cases.
2. An overactive bladder is more common than you think: Around 40% women have to hit the bathroom every hour or so owing to this. Simple lifestyle changes like lowering the intake of caffeine and alcohol, in combination with pelvic floor exercises can solve the problem.
3. Women sometimes pee in their pants too: A majority of the female population between 40 and 60 suffer from either stress incontinence (when you cough, sneeze or laugh) or urgency incontinence (leaking when you want to go badly). Urologists want you to know that there are less invasive options and medications available to treat this problem.
4. Walk the exercise path to good health: Exercises for your vagina like kegal are great when done right. You can connect with a practitioner who specializes in toning and the stimulation of pelvic floor muscles to treat incontinence.
5. Pelvic pain: If it is not gynecology then it is urology. A general pain in the pelvic region triggers a visit to the gynecologist first for most women.From menstrual cramps to ovarian cysts, all of this may well be taken care of by your gynecologist too. But when the usual culprits are not the cause for your discomfort, it's time you get the urology aspect examined thoroughly too.
6. Know the difference between UTI and STI: Because of cross symptoms, one often gets mistaken for the other. So check with your urologist to understand the cause and cure of your particular problem.
7. Recognize pelvic organ prolapse: This condition is defined by a bit of bladder, rectal, or uterine tissue bulging into your vagina. An urologist can provide non invasive options to deal with this.
8. Women can get kidney stones too: This is true, especially when you forget to hydrate yourself in hot climates or high temperature situations.
9. Urology can solve some sexual problems too: Whether it's sexual dysfunction, low libido or trouble reaching orgasm, urology can play its part to help you out. If you wish to discuss about any specific problem, you can consult a Urologist.
2017
people found this helpful

MBBS, DNB ( General Surgery ), DNB - Urology/Genito - Urinary Surgery
Prostate Cancer is a form of cancer that affects men. The prostate is basically a small gland that sits in the male pelvic cavity and is responsible for producing seminal fluid or semen, from its position under the bladder, surrounding the urethra. The testosterone hormone controls this gland.
Prostate cancer refers to the growth of a malignant mass of cells which can also be called a tumour. More about this cancer:
Risk Factors: The various risk factors involved in this kind of cancer are many. Advanced age, a family history of the same disease, obesity as well as genetic changes can lead to the development of this kind of tumour.
Types: There are basically two types of prostate cancer, including fast growing or aggressive, and slow growing or non-aggressive. Yet, it is also important to remember that not every abnormal growth in this gland can be termed as a tumour, or is a sign of prostate cancer. A malignant growth signifies prostate cancer. This tumour can grow at a fast pace for aggressive prostate cancer, while it can grow and spread slowly for the non-aggressive type.
Symptoms: It is possible to not have any kind of obvious symptoms when suffering from this kind of cancer. The symptoms usually begin to show up when the cancer has reached a more advanced stage. These include urinary problems, most significantly. The patient may go through pain and difficulty when it comes to urinating. This pain may also occur during ejaculation. The patient may also find blood discharge in the semen upon ejaculation and suffer from sexual dysfunction as well. Pain in the chest, pelvic area and back are also common symptoms of prostate cancer, which may gradually turn into numbness in the said areas as well.
Diagnosis: The diagnosis of the issue will be done by a specialist from the urology department. After a physical examination where a diagnosis of the symptoms and other check ups will happen, the doctor may conduct lab tests to check the blood, urine and other samples. Further, imaging tests like MRI and CT scans will also be conducted. A digital rectal exam and prostate biopsy will also help in effective diagnosis.
Treatment: The treatment of this kind of cancer usually depends on the severity of the symptoms and the spread of the tumour. Besides active observation, the doctor may also recommend radiation, chemotherapy and surgery based on the age and health condition of the patient. If you happen to find even subtle symptoms which could point towards this disease, do not hesitate to get in touch with the doctor. If you wish to discuss about any specific problem, you can consult a Urologist.
1878
people found this helpful

MBBS, DNB ( General Surgery ), DNB - Urology/Genito - Urinary Surgery
Blood in urine, medically known as Hematuria is not usually a cause of concern, but it can translate into an adverse condition if left unevaluated. The kidneys and other structures in the urinary tracts such as urethra (tube connecting the bladder to the outer part of the body); bladder (that stores the urine) and ureters (tube joining the bladder to the kidney) are the sources of blood flow to the urine. Hematuria can be accompanied by symptoms such as discharge of tea-colored, brownish-red or pink colored urine due to the presence of red blood cells, traces of which can only be detected under the microscope.
Underlying causes behind this disorder might be:
Urinary tract infections is where the bacteria enter the body through the urethra and begin to proliferate in the bladder.
Kidney infections (pyelonephritis) is when bacteria infiltrate into the kidneys from the bloodstream or travel up from the uterus to the kidneys.
A kidney or a bladder stone is marked by the minerals in the concentrated urine precipitating out and molding into crystals that deposit on the bladder or kidney walls.
Enlarged prostate is a condition in which the prostate gland, that is situated just below the bladder surrounding the upper part of the urethra, starts growing as males head towards their middle age.
Kidney disease such as glomerulonephritis causes swelling of the kidneys, thus disrupting the filtering system.
Bladder, kidney and prostate cancer are also possible causes.
Hereditary disorders such as sickle cell anemia (a hereditary disease of the red blood cells in the hemoglobin) can also pose as a cause behind this disorder.
Kidney injury as a result of heavy blows, accidents or injuries sustained while playing a spot can also contribute to this condition.
Medications such as penicillin or the anti-cancer drug 'cyclophosphamide'
Strenuous physical exercises like intense workout or running may also result in Hematuria.
Treatment
There is no fixed cure for Hematuria; instead the doctor would work on treating the repressed conditions behind the symptoms, such as prescribing antibiotics to heal the urinary tract infection or a medicine to shrink and normalize the enlarged prostate or administer a shock wave therapy to destroy the kidney or bladder stones.
In case you have a concern or query you can always consult an expert & get answers to your questions!
2334
people found this helpful

MBBS, DNB ( General Surgery ), DNB - Urology/Genito - Urinary Surgery
Infection caused in the kidneys, bladder, urethra or the ureters is known as urinary tract infection. According to doctors, women are generally more at risk of suffering from this condition than men.
Some of the causes which contribute to the development of this infection are:
Invasion of bacteria: Like any other infection, one of the causes of urinary tract infection is the invasion of the bacteria Escherichia coli in the bladder. This type of bacteria is most commonly found in the gastrointestinal tract and is most often held responsible for urinary tract infection.
Spreading of the bacteria from anus to urethra: The spread of the gastrointestinal bacteria from the anus to the urethra leads to the infection of the urethra thereby causing urinary tract infection.
Some of the symptoms of urinary tract infection are:
A nagging urge to urinate: One of the most predominant symptoms of urinary tract infection is a persistent, nagging urge to urinate. You would know your urinary tract is infected when you feel the urgency to urinate extremely frequently.
There is a burning sensation when you urinate: The symptoms of urinary infection are extremely visible and are felt intensely by the one suffering from it. If you feel a burning sensation while urinating, chances are extremely high that you are suffering from urinary tract infection.
Red colored urine: Sometimes your urine may contain perceptible amount of blood in them. In most cases, presence of blood in urine is a definite sign of urinary tract infection.
Foul smelled urine: An internal infection in the urinary tract manifests itself in different ways. One of the chief symptoms of this infection is discharging foul smelling urine.
1742
people found this helpful

MBBS, DNB ( General Surgery ), DNB - Urology/Genito - Urinary Surgery
Release anxiety and stop feeling guilty of erectile dysfunction. Even without medicine you can have erection. Every heart problem patient does not have to bother.
19
people found this helpful
Near By Doctors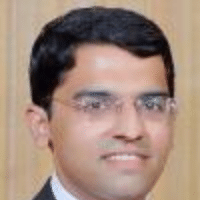 MBBS, MS - General Surgery, DNB - Urology/Genito - Urinary Surgery
Urologist
Book Appointment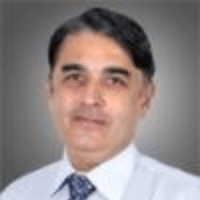 MBBS, MS - General Surgery, DNB - Urology/Genito - Urinary Surgery, MCh - Urology
Urologist
Book Appointment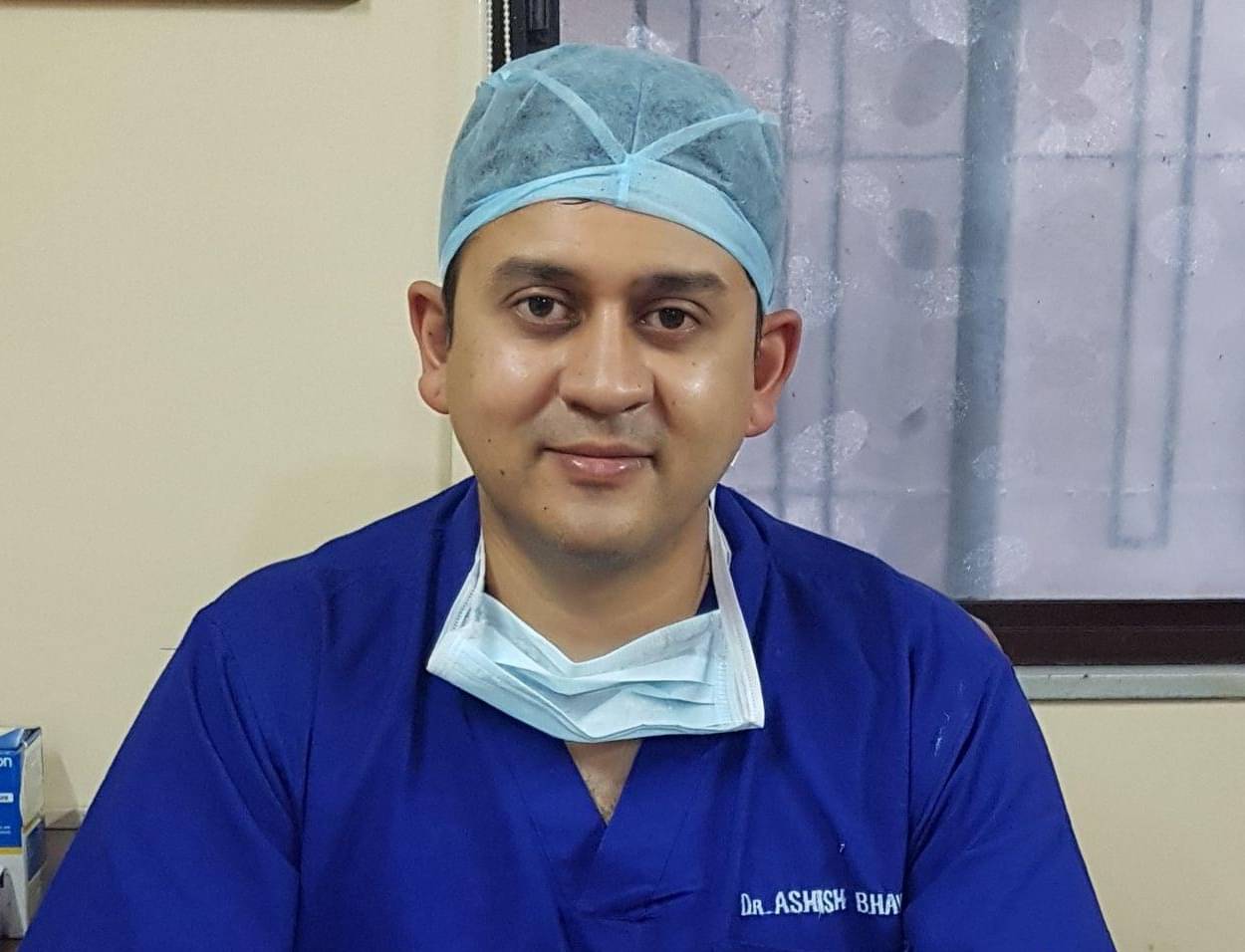 MBBS, DNB - General Surgery, Diploma In Urology
Urologist
Book Appointment
MCh - Urology, MBBS Bachelor of Medicine and Bachelor of Surgery
Urologist
Sahyadri Super Specialty Hospital,
Book Appointment