About
Our medical care facility offers treatments from the best doctors in the field of Autonomic Neurologist.We like to think that we are an extraordinary practice that is all about you - your...
...more
Our medical care facility offers treatments from the best doctors in the field of Autonomic Neurologist.We like to think that we are an extraordinary practice that is all about you - your potential, your comfort, your health, and your individuality. You are important to us and we strive to help you in every and any way that we can.
More about Sahyadri Hospital - Bopodi
Sahyadri Hospital - Bopodi is known for housing experienced Neurologists. Dr. Oswal Piyush, a well-reputed Neurologist, practices in Pune. Visit this medical health centre for Neurologists recommended by 85 patients.
Timings
Location
#10A / 3A, Old Mumbai Pune Highway, Anupam Nagar, Bopodi. Landmark: Next to Bopodi Police Chowky, Pune

Get Directions
Doctor in Sahyadri Hospital - Bopodi
Services
Submit Feedback
Submit a review for Sahyadri Hospital - Bopodi
Your feedback matters!
Write a Review
Feed
Nothing posted by this doctor yet. Here are some posts by similar doctors.
It can be primary anxiety disorder or secondary to general medical conditions like thyroid dysfunction. It will be wise to consult a psychiatrist and get evaluated.
Ye dono problem aap ki age factor k karen ho rahi h aap kuch rasaayan ,vajikaran ki dawa lo kafi aram milega.
1
person found this helpful
Sleep apnea is a potentially dangerous sleep disorder in which you stop and start breathing frequently while you are sleeping. Symptoms of sleep apnea often include loud snoring and fatigue even if you sleep uninterrupted through the night. Obesity and age are the common risk factors of sleep apnea.
The most common type of sleep apnea is obstructive sleep apnea, in which the throat muscles contract and relax while you are asleep. The other type of sleep apnea, called central sleep apnea, usually occurs in people who have been diagnosed with brain tumors, infections or heart failure, or have had a stroke.
Treatment of sleep apnea includes:
CPAP: The Continuous Positive Airway Pressure (CPAP) device is generally recommended in the treatment of sleep apnea. CPAP is a breathing machine that stops your airways from getting blocked when you are sleeping. The CPAP device is normally the size of a tissue box. It comes with a mask that you put over your mouth and nose. The machine attached to the mask pumps a continuous flow of air that keeps your airways clear as you sleep.
BPAP: The Bilevel Positive Airway Pressure (BPAP) device is used as an alternative to the CPAP device, if you find it hard to adjust to the CPAP. If you have a weak pattern of breathing, the BPAP can be helpful.
ASV: The Adaptive Servo-ventilation (ASV) device is used to treat both central and obstructive sleep apnea.
Treatment for other medical conditions: Sometimes sleep apnea can be caused by underlying health conditions. Problems such as rhinitis (nasal passage inflammation) and hypothyroidism (underactive thyroid gland) can cause sleep apnea. In such cases, your doctor needs to diagnose these conditions first before treating your sleep apnea.
Lifestyle changes: Excessive weight sometimes can cause sleep apnea; so losing excessive weight should be a priority. Also, alcohol and tobacco can contribute to your symptoms, so try avoiding those.
Medication: Usually, doctors do not prescribe any medicine, since sedatives and sleeping pills actually worsen sleep apnea. But, in case of sleep apnea in children, doctors typically suggest intra nasal corticosteroid medicine to treat the symptoms.
Surgery: Surgeries to increase the size of your airway or to remove your adenoids, tonsils or extra tissues in the rear of your throat or your nose can prove helpful.
Yu can open mouth very slowly small step by step and there is no specific way to open mouth and no medicines for this
If you are being treated for Parkinson's disease. How can you maximize the effect of Levodopa? The effect of levodopa can be maximized by increasing its absorption from the digestive system. In particular, taking levodopa on an empty stomach is very important.
Asperger's syndrome has been found to affect people at a tender age. The augmented impacts of this syndrome are felt as you grow up. It is a neurological disorder falling under the scope of Autistic Spectrum Disorders. However it is a milder form of autism and has similarly unidentifiable causes. A person afflicted with Asperger's syndrome will not exhibit stark signs of the disorder. These persons are usually smart and brilliant but face issues in communicating or interacting socially.
Factors that may result in this disorder:-
a) Genetic factors could also afflict you with such a syndrome. Thus, it is important to carry your family history while consulting a doctor.
b) Certain changes in a person's brain could create trouble.
c) Your body could be susceptible to external toxins: many times bacteria and viruses from a polluted environment can lead you to such a serious neurological condition.
Ways to diagnose Asperger's syndrome:-
1. A doctor would concentrate on your child's speech- Language development can hint at many underlying health issues. Your child might fail to process speech around him or her which impairs its own speech.
2. Exchanges in a social setup could be indicative of something- Children or adults could find social gatherings challenging. They feel awkward to interact with friends, relatives and colleagues. It takes a lot of effort on their part to exchange basic pleasantries. A doctor will be able to deduce from such symptoms.
3. Facial expressions while conversing could help diagnosis- A person's facial expressions tell a lot about how they formulate or feel about things. Their words, at the same time, could be contrary. Counselors lay stress on frequent sittings to closely note a patient's gestures.
4. Comprehension and coordination capabilities- Your child or loved one might find it difficult to handle motor regulated appliances. Comprehending instructions could also be a test. People suffering from Asperger's syndrome face problems in understanding simple things whereas complicate stuff could just be their ideal game.
5. Responses to change will also be taken into consideration- Patients trying to cope with this syndrome are usually not open to change. They take a very long time to adapt to a given way of life; a sudden change will thwart their idea of normalcy.
With age, most body organs begin to deteriorate in their function. This happens to the brain also, thereby reducing the overall speed of functioning of most organs. While slowing of bodily movement is visible, the internal organs functioning also slows down, which is not that obvious. Memory loss or dementia is one of the main manifestations of this degeneration of the brain.
Alzheimer's is the most common form of dementia, and the associated symptoms includes reduced reasoning abilities and cognitive defects. Though it is seen only in the elderly, not all elderly people will have Alzheimer's. The overall quality of life of the affected person is reduced with difficulty remembering things that were recently learned. It is a progressive disease and as it gets more severe, a full-time caretaker may be required.
Causes: The brain cells are affected by protein masses known as plaques and tangles. These hamper the way communication between the brain cells happens as well as affect nutrition from reaching all parts of the brain. This leads to shrinking of the brain, eventually leading to memory loss and other problems. There is also a strong genetic linkage, as most people with Alzheimer's have the lipoprotein A gene.
Symptoms: Though memory loss is the most common symptom, there are other symptoms:
Being confused about places, people, and times
Inability to find the right words during conversations
Regular objects are misplaced
Becoming irritable, (in someone who was not so previously)
Mood swings
Personality changes
Inability to organise thoughts
Not able to make the right decisions
Repetitive talks and actions
Forgetfulness (not something the person always does)
Difficulty with numbers (again, not something calculations
Difficulty managing everyday tasks and minor problems
Suspicion of others (like immediate family members and friends)
Risk factors: While age is definitely a risk factor, the fact that not all aged people develop Alzheimer's is to be borne in mind. Other risk factors include the history of stroke, high cholesterol, high blood pressure, diabetes, smoking, obesity, and poor lifestyle choices.
Diagnosis: While there is no definitive way to diagnose Alzheimer's, symptoms along with brain scans and neuropsychological function testing are useful ways to confirm the diagnosis.
Treatment: This is aimed at two things reducing the rate of disease progression and treat (or reverse) symptoms if possible.
Cholinesterase inhibitors improve cellular communication in the brain and also manage depression and agitation. Memantine is used to slow the pace of disease progression.
In people with the disease, small changes are useful to help them with the symptoms. These include keeping essential things like keys and wallet in the same place, keep a daily diary to help them remember things, keep pictures of friends and family within visible distance.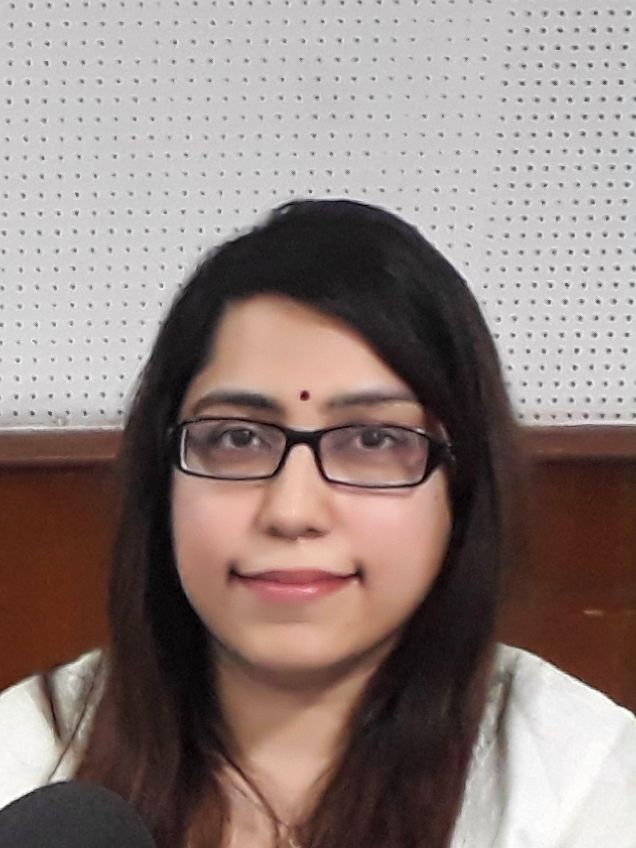 MBBS, DNB (PSYCHIATRY), PG Diploma In Clinical Cosmetology (PGDCC)
Headaches and migraines can vary drastically depending on their duration, specific symptoms and the person they are affecting. The more you know about your specific type of headache or migraine, the better prepared you will be to treat them—and possibly even prevent them. The two types of migraine are-
Migraine without aura: The majority of migraine sufferers have Migraine without Aura.
Migraine with aura: Migraine with Aura refers to a range of neurological disturbances that occur before the headache begins, usually lasting about 20-60 minutes.
Symptoms of migraine vary and also depend on the type of migraine. A migraine has four stages: prodrome, aura, headache and postdrome. But it is not necessary that all the migraine sufferers experience all the four stages.
Prodrome: The signs of this begin to appear a day or two days before the headache starts. The signs include depression, constipation, food cravings, irritability, uncontrollable yawning, neck stiffness and hyperactivity.
Migraine Aura: Auras are a range of symptoms of the central nervous system. These might occur much before or during the migraine, but most people get a migraine without an aura. Auras usually begin gradually and increase in intensity. They last for an hour or even longer and are
Visual: Seeing bright spots, various shapes, experiencing vision loss, and flashes of light
Sensory: Present in the form of touch sensations like feeling of pins and needles in the arms and legs
Motor: Usually related with the movement problems like the limb weakness
Verbal: It is related with the speech problems
Headache: In case of a migraine attack one might experience:
Pain is throbbing in nature
Sensitivity to smells, sound and light
Vision is blurred
Fainting and lightheadedness
Postdrome: This is the final phase of the migraine. During this phase one might feel fatigued, though some people feel euphoric.
Red flags that the patient may be having underlying serious disorder not migraine
Onset of headaches >50 years
Thunderclap headache - subarachnoid haemorrhage
Neurological symptoms or signs
Meningism
Immunosuppression or malignancy
Red eye and haloes around lights - acute angle closure glaucoma
Worsening symptoms
Symptoms of temporal arteritis
These patients require CT scan / MRI or CSF examination. Most Migraine patients do not need these tests.
Diagnosis of Migraine: Usually migraines go undiagnosed and thus are untreated. In case you experience the symptoms regularly then talk to the doctor, who evaluates the symptoms and can start a treatment. You can also be referred to a neurologist who is trained to treat the migraines and other conditions. During the appointment the neurologist usually asks about the family history of headaches and migraines along with your symptoms and medical history.
The doctor might advise for some tests like:
Blood Tests: These reveal problems with the blood vessel like an infection in the spinal cord and brain.
CT scan: Used to diagnose the infections, tumors, brain damage, and bleeding that cause the migraines.
MRI: This helps to diagnose the tumors bleeding infections, neurological conditions, and strokes.
Lumbar Puncture: For analyzing infections and neurological damages. In lumbar puncture a thin needle is inserted between the two vertebrae to remove a sample of the cerebrospinal fluid for analysis.
Treatments
Migraine treatments can help stop symptoms and prevent future attacks.
Many medications have been designed to treat migraines. Some drugs often used to treat other conditions also may help relieve or prevent migraines. Medications used to combat migraines fall into two broad categories:
Pain-relieving medications. Also known as acute or abortive treatment, these types of drugs are taken during migraine attacks and are designed to stop symptoms.
Preventive medications. These types of drugs are taken regularly, often on a daily basis, to reduce the severity or frequency of migraines.
Your treatment strategy depends on the frequency and severity of your headaches, the degree of disability your headaches cause, and your other medical conditions.
Some medications aren't recommended if you're pregnant or breast-feeding. Some medications aren't given to children. Your doctor can help find the right medication for you.
Suicidal tendency is a serious sign of depression and in your own interest, you have to consult a psychiatrist .if you feel depressed, it's best to do something about it — depression doesn't just go away on its own. In addition to getting help from a doctor or therapist, here are 5 things you can do to feel better. And if these are not useful you need antidepressants 1.Exercise. Take a 15- to 30-minute brisk walk every day — or dance, jog, or bike if you prefer. People who are depressed may not feel much like being active. In addition to getting aerobic exercise, some yoga poses can help relieve feelings of depression. Two other aspects of yoga — breathing exercises and meditation — can also help people with depression feel better. 2.Nurture yourself with good nutrition. Depression can affect appetite. One person may not feel like eating at all, but another might overeat. Proper nutrition can influence a person's mood and energy. So eat plenty of fruits and vegetables and get regular meals (even if you don't feel hungry, try to eat something light, like a piece of fruit, to keep you going). 3.Identify troubles, but don't dwell on them. Try to identify any situations that have contributed to your depression. When you know what's got you feeling blue and why, talk about it with a caring friend. Talking is a way to release the feelings and to receive some understanding. 4. Express yourself. With depression, a person's creativity and sense of fun may seem blocked. Exercise your imagination (painting, drawing, doodling, sewing, writing, dancing, composing music, etc.) and you not only get those creative juices flowing, you also loosen up some positive emotions. Take time to play with a friend or a pet, or do something fun for yourself. Find something to laugh about — a funny movie, perhaps. Laughter helps lighten your mood. 5. Try to notice good things. Depression affects a person's thoughts, making everything seem dismal, negative, and hopeless. If depression has you noticing only the negative, make an effort to notice the good things in life. Try to notice one thing, then try to think of one more. Consider your strengths, gifts, or blessings. Most of all, don't forget to be patient with yourself. Depression takes time to heal. It's not easy to say exactly what causes depression and anxiety – it's different for everyone. Sometimes a difficult time in you or your mates' life can set off depression or anxiety, sometimes it's caused by a combination of things that has built up over time and sometimes, there's just no obvious cause at all. If you are happy with these answers please click on "useful" link so that I can know my efforts are not wasted. If you want more clarifications or prescription for medicines consult me on this site to ask me directly and not in open questions session.
1
person found this helpful
Brahmi vati 125 mg twice a day chandanadi avleh 10 gm twice a day relief in 5-6 days and for complete cure take it for 60 days only avoid oily and spicy food.
1
person found this helpful
View All Feed
Near By Clinics