About
By combining excellent care with a state-of-the-art facility we strive to provide you with quality health care. We thank you for your interest in our services and the trust you have place...
...more
By combining excellent care with a state-of-the-art facility we strive to provide you with quality health care. We thank you for your interest in our services and the trust you have placed in us.
More about Pune Superspeciality Clinic
Pune Superspeciality Clinic is known for housing experienced Neurosurgeons. Dr. Shadma Wahab Khan, a well-reputed Neurosurgeon, practices in Pune. Visit this medical health centre for Neurosurgeons recommended by 82 patients.
Timings
Location
Heritage Plaza, C Wing, Chinchwadgaon,at Chapekar Chowk,landmark: Near Maurya Hospital-bus Stop, Pune
Chinchwad
Pune,
Maharashtra

Get Directions
Doctor in Pune Superspeciality Clinic
Services
Submit Feedback
Submit a review for Pune Superspeciality Clinic
Your feedback matters!
Write a Review
Feed
Nothing posted by this doctor yet. Here are some posts by similar doctors.
Alzheimer's Disease is a neurological problem that is characterised by a cognitive decline and memory loss. It is a type of neurodegenerative dementia. The symptoms of Alzheimer's Disease include not being able to absorb and retain new information, lack of reasoning and judging, not being able to take on complex tasks, impaired visuospatial abilities, problems in reading, writing and speech, among many others. If a person has at least two of these symptoms in a debilitating manner, then the diagnosis can be made in favour of Alzheimer's Disease. The main causes of Alzheimer's are shrinkage of the brain size and death of the brain cells. The immune system is also said to trigger this neurodegenerative disease.
Let us find out what medical science has found so far.
1. Connections: Many a times, in Alzheimer's disease, the memory and behaviour of the person changes because the brain is unable to make proper neural connections which can lead to memory loss of how a person behaved and the elements that formed the basis of the patient's cognition. Apparently, the immune system behaves in the same way within the brain and blocks the connection. This happens because there is constant communication between the brain and immune system along neurological lines, which is where the disease first emanates.
2. Inflammation: The brain is prone to inflammation or swelling that is not the normal kind. This inflammation happens as a result of the activation of the infection fighting neurotransmitters and the chemical changes that happen in the brain when an infection strikes. The inflammation usually happens in the plaques or clumps which the brain tries to protect. These clumps are made up of a protein called Amyloid. The immune system is responsible for creating this inflammation in the brain of the patient.
3. Pattern Recognition Receptors: Many of these receptors work in different manners and cooperate with each other to create a response in the brain. These PRRs can be found in the brain plaques, and they develop the signs of danger which further fuels the inflammation in the brain as a matter of protection.
4. Activation of Cells Linked with the Immune System: When the PRRs begin to respond, it basically activates the immune system and the cells of the same. This is the basic reaction that causes the changes in brain which then leads to the attachment of the protein to the tissue that is diseased, in which case Alzheimer's Disease starts. The inflammation that we had spoken about earlier basically happens in the nervous tissue.
It is important to recognise and act on the initial signs of Alzheimer's Disease before it progresses beyond one's control.
Epilepsy is a neurological disease which is characterised by recurring epileptic seizures. These seizures can be brief or can persist for prolonged periods. Vigorous episodes which last long can result in physical injuries such as broken bones.
Causes of Epilepsy
The cause of this condition isn't very evident; however, most medical practitioners attribute epileptic seizures to brain injury, tumours, infections in the brain or birth defects. Some doctors believe that epilepsy is caused due to genetic mutations and is an outcome of abnormal activity of cells in the brain. Other causes for this condition can be alcohol or narcotics withdrawal and electrolyte problems.
Symptoms
Repeated seizures
Impaired memory
Bouts of fainting
Short spans of blackout
Sudden bouts of blinking and chewing
Inappropriate repetitive movements
Types of Seizures
A seizure, also known as fit, is usually a brief episode characterised by uncontrollable jerking movement and loss of awareness due to abnormal neuronal activity in your brain. A collective occurrence of these seizures causes epilepsy.

There are three types of seizures an epileptic person usually encounters.
Idiopathic: This kind of seizure has no apparent cause
Cryptogenic: The doctors believe that there is a cause for the seizure but cannot detect it
Symptomatic: These seizures occur due to a reason.
Medication: Medication is the most common treatment in the case of epilepsy. Drugs taken on a regular basis can stop the seizure partially. But in very severe cases, they seem to have no effect at all.
Surgery: For symptomatic seizures which are caused due to abnormal brain function, surgery can be a way to get rid of seizures. In some minor cases, nerve stimulation in the brain and special diets can be prescribed to control the epileptic seizures.
Five facts about epilepsy you need to know:
Epilepsy is not psychosis or madness and can be treated easily
Popular celebrities with epilepsy include Aristotle, Alfred Nobel, Alexander the great, Sir Isaacs Newton, Martin Luther and Julius Caesar etc.
Woman with epilepsy can have a normal pregnancy
Newer medicines for epilepsy are effective and very safe
Surgery can cure epilepsy in some patients.

DM - Neurology, MD - Medicine, MBBS Bachelor of Medicine and Bachelor of Surgery
Malfunctioning of the brain or the central nerves system is what causes the different kinds of neurological disorders to occur. A number of psychological, environmental and biological reasons are the main cause of multiple neurological disorders. There are around 600 neurological disorders which are found out till date where a number of these disorders can completely disrupt your life within no time. Very often people do not understand the problem they are facing, as the detection of symptoms happens much later. People who suffer from any kind of neurological disorders should be careful about their diet and can use numerous home remedies to treat some neurological diseases without any side effect.

1. Regular Exercising
Exercising is not just a technique used to help your body stay fit and healthy, but is also required for your brain to be active. Regular exercising is absolutely essential for staying healthily and happily for a long period of time. Just like your body, your brain also needs its daily dose of exercise. Activities which challenge your brain like solving a puzzle or playing Sudoku helps you keep your mind working in a way it is not used to. This natural and simple remedy can help a lot of people who face different kinds of neurological problems.
2. Relaxation Techniques for Brain
When a person suffers from any kind of neurological disorder, it is very important for them to relax their brain regularly Very common neurological diseases like anxiety, depression, and multiple sclerosis are some of the disorders which can be cured with relaxation techniques. Mental toxins can be cleared with yoga and deep breathing as these techniques help in relieving the stress of the body. Relaxation techniques like yoga help in calming the mind and helps in the better flow of oxygen. This natural method of curing neurological disorders has been used for centuries and has proven its worth in the world of science.
3. Maintaining a Balanced Diet
A balanced diet is very important to help manage different kinds of neurological disorders. A person suffering from any kind of neurological disorder needs to maintain a healthy diet to see a significant change in his/her health. Eating the right type of food at the right time is really important for patients suffering from neurological disorders. Doctors prescribe foods which are rich in Vitamin C, E, B and B6. Eating high saturated fat food can help you manage the problem.

Migraines are one of the most common types of headaches. They are unilateral, pulsating, are accompanied by nausea and vomiting and have an increased sensitivity to light and noise. During an attack, people prefer to lock themselves up in a quiet, dark room and wait for the attack to pass.
Homeopathic remedies for migraine: Homeopathy believes that migraines are just a manifestation of an underlying body problem and so treatment is aimed at addressing the root cause of the problem.
The remedy is chosen based on the presenting symptoms as noted below; however, self-medication is best avoided. Accompanying symptoms in body systems that could seem completely unrelated should also be considered before picking a medicine.
Belladonna is the first chosen medicine for headaches as its effect lasts longer than other medicines. Although relief is brought on by hard pressure over the head, in case the headache persists, Belladonna is prescribed when a person experiences any of the following symptoms:
Throbbing, shooting, violent pain in the head, where the patients want to scream out
Feeling of fullness in the head, which worsens when lying down and is better on sitting up
Unable to tolerate light or noise
Right-sided pain or pain in the frontal region
Face appears puffed, red and flushed
Dilated pupils
Headaches are usually worse in the afternoon
Red and glassy eyes
Can be triggered by exposure to cold air or a cold water head bath
Glonoinum is useful under the following circumstances:
Where the pain is congestive, with a feeling of head being too big
The patient is seen holding his or her head
Head feels very warm
Protruding eyes
Triggered by sun exposure
Improved by sleeping, after removing any headgear that is worn
Worsened by walking
Nux Vomica is recommended under the following conditions:
Headache is often in the back of the head, and also around the eyes.
Usually worsens in the morning
When migraine is associated with gastric troubles
Jaundiced appearance with pale complexion and yellow eyes
Suffer from indigestion, constipation, piles or flatulence
Induced by coffee, spicy foods, or alcohol
Worsened by stooping and coughing
Relieved by holding or pressing the head hard
Iris versicolor
Migraine is associated with intense nausea, vomiting or acidity
Burning sensation in the digestive tract, sternum and throat
Reflux of acid, causing a sour, bitter taste for the patient along with belching
Associated with diarrhea
Headache preceded with a blurred vision

Give homoeopathic medicine natrum sulph 200 one dose and one after one week. See if it helps or consult for proper homoeopathic treatment.
Hello lybrate-user. Mostly it is because of the nerve compression. It can be imrpoved by frequent changing position while sitting. And also take a multivitamin especially vitamin b complex. Exercise may also help. You can consult me at Lybrate for homoeopathic treatment.
1
person found this helpful
You need to do cbc, thyroid profile, blood sugar fasting, ct scan brain from some lab. How is appetite. In the meanwhile do this 1. Don't overeat 2. Don't take tea empty stomach. Eat something like a banana (if you are not diabetic) or any seasonal fruit or soaked almonds and a glass of water first thing in the morning (within 10 mins of waking up). No only biscuits or rusk will not do. 3. Take your breakfast every day. Don't skip it. 4. Have light meals every 2 hours (in addition to your breakfast, lunch n dinner) e.g. Nariyal paani, chaach, a handful of dry fruits, a handful of peanuts, any fresh n seasonal fruit, a cup of curd/milk etc 5. Finish your dinner at least 2 hours before going to sleep. 6. Maintain active life style. This is most important n non negotiable part 7. Avoid fast foods, spicy n fried foods, carbonated beverages 8. Take a lot of green vegetables n fruit. 9. Drink lot of water. 10. Curd is good for u. 11. Everyday preferably sleep on the same time for more details you can consult me.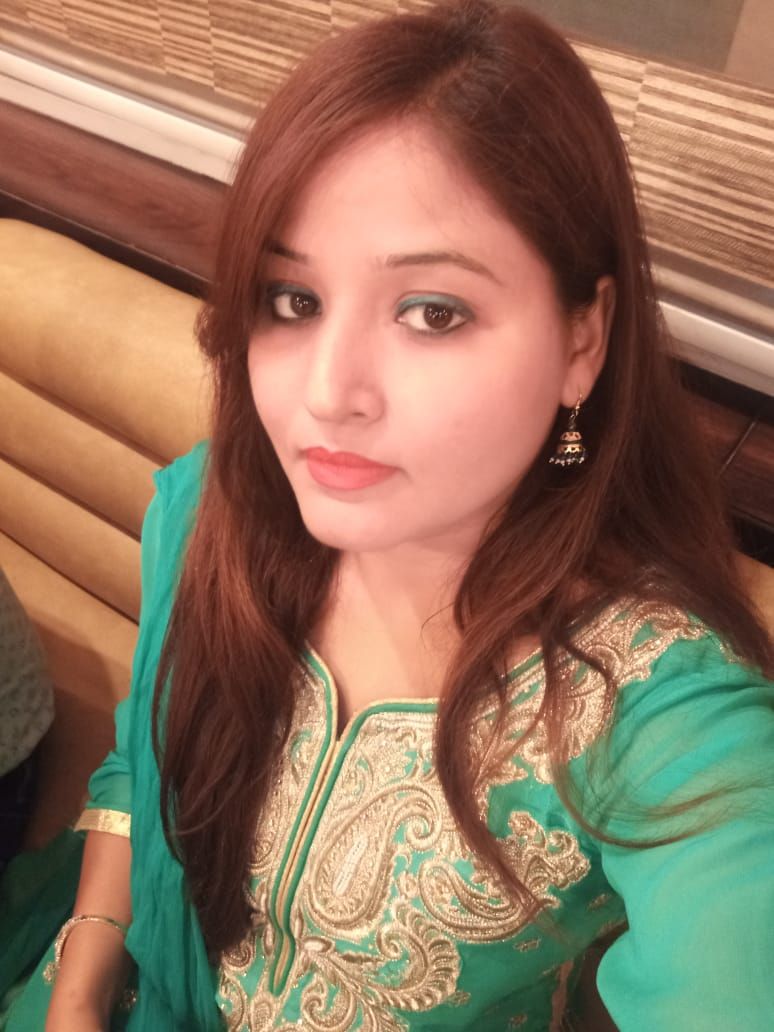 PGDRP Rehabilitation Psychology , M.A Clinical Psychology, Certificate in Guidance and Counselling (CGC)
Asperger's Syndrome has recently come under the umbrella of Autism Spectrum Disorder. This syndrome usually affects the social skills of the patient, most heavily. The patient may seem normal and even intelligent at first glance. But on closer interaction, several social skill problems will come to the fore including an obsessive focus on certain topics and issues. Repetitive behaviour is also a part of this disease.
Let us find out more about Asperger's Syndrome:
Symptoms: The symptoms usually begin to show up early on in one's childhood. The patient will not be able to make eye contact while speaking with others. Also, a perfectly normal person may seem inordinately shy and reserved during social interactions. This awkwardness may come to the fore in the form of looking for expression cues on other people's faces and even the body language. The patient may not be a very happy and lively soul, with hardly a smile to crack at the funniest of jokes. The lack of emotions or the emotionally numb state is also a major giveaway of the condition. Other symptoms may include a strong aversion towards change in food habits and routine.
Diagnosis: The diagnosis is usually done by mental health specialists like a developmental paediatrician, a psychiatrist, a psychologist or even a paediatric neurologist. These specialists can put the child through a variety of tests that will study the neurological health as well as the speech and emotional behaviour of the child.
Educating the Parent: Once the diagnosis has been done, the parents of the patient will have to appraised of the condition and its implications. The symptoms and treatment will have to be duly discussed even as the parents are put through training and therapy to learn techniques with which they can help the child in progressing along more normal lines. The therapy will also help the parents deal with the challenge of living with someone suffering from this condition.
Treatment: There are varied forms of treatment that aim at fixing the specific areas and symptoms that the patient is learning to live with. Social skills training, speech and language therapy, CBT or Cognitive Behavioural Therapy and other forms of treatment can help the child overcome many symptoms that come from this condition.
In the course of the treatment, it is important for the child, parent and therapist concerned to realise that there is no single approach that can be applied to all patients suffering from Asperger's Syndrome. Individual care and therapy will be required for individual cases. At the same time, most of the skills will need to be repeated at home so that the child takes them more seriously.
Yes it is. For permanent solution of migraine take homoeopathic treatment. You can consult me at Lybrate. Till then take gelsemium 30.
View All Feed