About
We like to think that we are an extraordinary practice that is all about you - your potential, your comfort, your health, and your individuality. You are important to us and we strive to ...
...more
We like to think that we are an extraordinary practice that is all about you - your potential, your comfort, your health, and your individuality. You are important to us and we strive to help you in every and any way that we can.
More about Pratima Eye Hospital
Pratima Eye Hospital is known for housing experienced Ophthalmologists. Dr. Pranav Sukale, a well-reputed Ophthalmologist, practices in Pune. Visit this medical health centre for Ophthalmologists recommended by 89 patients.
Timings
Location
Mauli Kruppa,Above kohinoor medical,Krishna Chowk,Navi Sangvi
sangvi
Pune,
Maharashtra
-
411061

Get Directions
Doctor in Pratima Eye Hospital

Diploma in Ophthalmology
Ophthalmologist
Services
Submit Feedback
Submit a review for Pratima Eye Hospital
Your feedback matters!
Write a Review
Feed
Nothing posted by this doctor yet. Here are some posts by similar doctors.

MBBS Bachelor of Medicine and Bachelor of Surgery, MS - Ophthalmology
A cataract usually forms in the eyes due to clouding of the naturally clear lens that coats the eyes.This coating is usually a matter of age advancement or any other injury that the eyes may have sustained. It may also be a birth defect that a baby may be born with. There are various ways to deal with this debilitating condition.
One of the methods of treatment includes cataract surgery. Read on to find out more about this form of treatment:
Procedure: During this surgery, the ophthalmologist will remove the cloudy lens and clean it before replacing it with a man-made lens.The technique followed for this procedure is known as phacoemulsification which involves a small cut or incision for the cataract surgery. The incision helps the doctor in liquefying and then vacuuming the centre portion of the lens, which is slightly harder than the rest of the lens.
Device: The doctor will usually administer anaesthesia first and then make the tiny incision on one side of the cornea. Thereafter, an instrument or device will be inserted through this opening to send out ultrasonic vibrations to the eye. These vibrations will help in breaking the lens into tiny pieces. These fragments will be removed with the help of a suction that will go in through the tiny cut. This cut may also be made with the help of a laser beam.
New Lens: Once the fragments of the old lens have been cleared, the doctor will go about the process of inserting the new man made lens which is usually made up of clear plastic, acrylic or even silicon, and is known as IOL or intraocular lens. This process is generally termed as intraocular lens implantation.
Improved Vision: With the help of the new lens, the patient will now enjoy better vision and a visible decline in the symptoms of the cataract including problems in night driving.
Convenient: This procedure usually takes about an hour and is an outpatient procedure. It is a completely safe procedure where numbing drops are placed on the eye so as to reduce any pain significantly. Also, cataracts from both eyes will not be removed on the same day, and the doctor will schedule you for cataract removal from the second eye for another day.
Aftermath: After the surgery is over, it is normal to feel some amount of irritation in the eye. If this irritation is persistent, you must see a doctor about it.
Nowadays, this surgery is done under topical anaesthesia. The duration of procedure is around 30 min. There are a variety of intraocular lens styles available for implantation, including monofocal, toric, and multifocal intraocular lenses. Multifocal intraocular lenses are one of the latest advancements in lens technology. These lenses have a variety of regions with different power that allows some individuals to see at a variety of distances, including distance, intermediate, and near.
Following surgery, you will need to return for visits within the first few days and again within the first few weeks after surgery. During this time period, you will be using several eyedrops that help protect against infection and reduce inflammation. Within several days, most people notice that their vision is improving and are able to return to work. During the several office visits that follow, your doctor will monitor for complications. In most cases, full activity can be resumed after a few days. Once vision has stabilized, your doctor will fit you with glasses if needed. The type of intraocular lens you have implanted will determine to some extent the type of glasses required for optimal vision.
Painkillers like acetaminophen and ibuprofen can be used to recover from the pain after the surgery.
Dry eyes are a common phenomenon that develops when the tears do not provide sufficient moisture to your eyes. This may also be the result of inadequate production of tears by the tear ducts. This condition cannot be cured permanently; however, treatments usually help.
Signs and symptoms of dry eyes:
1. A scratchy, burning and a stinging sensation in the eyes
2. Mucous surrounding the eyes
3. Sensitivity to light
4. Redness of the eyes
5. A feeling that something is stuck in the eyes
6. Problems in wearing contact lenses
7. Vision problems, especially while driving at night
8. Watery eyes caused due to the irritation that stems from dry eyes
9. Blurred vision

What are the causes?
1. Tears are a mix of fatty oils, water and mucus. This combination safeguards your eyes from any sort of infection in addition to keeping your ocular surface (the cornea surface) clear and smooth. Your eyes dry up if the tear ducts do not produce enough tears; medically, this condition is termed 'keratoconjunctivitis sicca'. It can occur due to:
2. Increased drying up or evaporation of the tears caused due to exposure to various kinds of smoke, dry air or wind, less of blinking while focusing on any particular activity or an object and eye lid problems such as in-turning of the eyelids (entropion) and out-turning of the eyelids (ectropion) can contribute to this irritating condition.
3. Imbalance in any of the layers constituting a tear film (made of oil, mucus and water) might lead to this condition.
2
people found this helpful

Bachelor of Ayurveda, Medicine and Surgery (BAMS), MD - Ayurveda
Hello. While driving use helmet or sunglasses so it will help you. If is happening frequently then consult nearby ophthalmologist. Do some eye exercises.
1
person found this helpful
1. what is LASIK surgery
Ans: in simple terms, LASIK surgery involves reshaping of your cornea (the front glass like covering of the eye) using a highly precise laser called EXCIMER LASER
2. What is bladeless LASIK SURGERY?
Ans. With the introduction of Femtosecond LASER it is now possible to perform LASIK treatment entirely without using a mechanical device which requires a microfine blade (microkeratome); In other words, laser replaces the blade giving it an extra edge in safety and precision
3. Am I fit for LASIK SURGERY?
Ans. Eye surgeons would first perform clinic assessment of your eyes and would do a test called Topography which would enable a surgeon to decide whether you are fit for LASIK surgery or not.
Around 10% of patients are labeled unfit for LASIK surgery. That s why it is mandatory to undergo proper pre-LASIK checkup with your LASIK surgeon
4. Can I get spectacle independence even if I am not fit for LASIK surgery?
Ans. Yes, there are special lenses that can be implanted inside your eyes safely and permanently to give you spectacle independence.
5. What is the recovery time after LASIK surgery
Ans. LASIK surgery itself is a painless surgery which gets over in less than 5 minutes. The patient can get back to routine activities right from the next day of surgery.
6. what are the side effects of LASIK surgery?
Ans. The common side effects of LASIK surgery are dryness of eyes which is transient and recovers within a few months. Other common side effects are minimal glare and haloes which are very less in customized LASIK surgery and usually subsides on its own
6
people found this helpful
MYTH: Cataract has to be mature before one plan for cataract surgery
Fact: Cataract doesn't have to be matured for planning cataract surgery. In fact, waiting for it to get mature, are associated with increased risk of complications. One should get cataract surgery when cataract causes a visual disturbance which affects your day to day activities.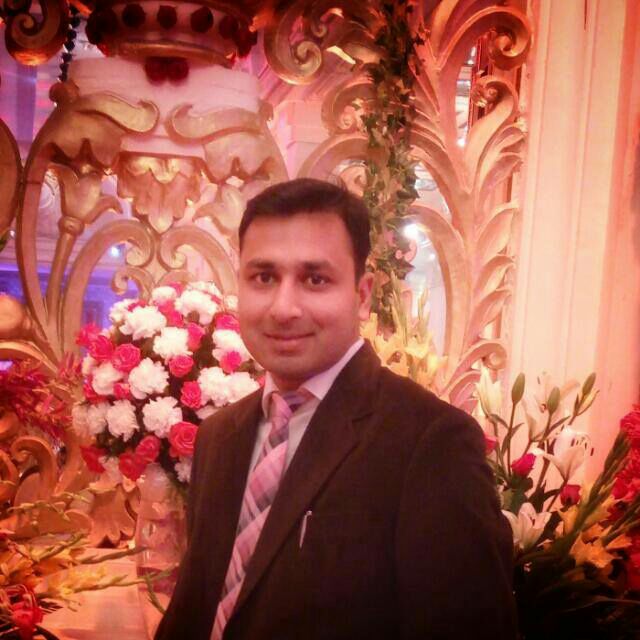 Master in Psychology, MD - Ayurveda, Dems, Bachelor of Ayurveda, Medicine and Surgery (BAMS)
wash your eyes with water two three times a day . You may also use Ayurvedic eye drops for few days.
1
person found this helpful
M.D. Consultant Pathologist, CCEBDM Diabetes, PGDS Sexology USA, CCMTD Thyroid, ACDMC Heart Disease, CCMH Hypertension, ECG
Sexologist, Sri Ganganagar
You might have piles or polyps and need a surgical check up especially if you have constipation. You have to control it by eating high fiber diet and drinking lot of water and taking lactulose syrups.
1
person found this helpful

MBBS Bachelor of Medicine and Bachelor of Surgery, MS - Ophthalmology, DNB Ophtalmology
Ophthalmologist, Navi Mumbai
There are many reasons why we are required to wear glasses or contact lenses including poor vision, far sightedness, inward eyelids and a variety of other conditions. These contact lenses have to cleaned, worn and stored properly so as to avoid complications in the eyes. Contact lens discomfort includes symptoms like redness, puffiness, swelling, itching, watering and burning of the eyes along with cloudy vision and pain.
If you are facing contact lens discomfort, here is what you will need to do:
Cleanliness: The first thing to do when you face even a slight discomfort is to check your lenses properly. You will have to ensure that you clean your contact lenses before and after use, especially if they are not the disposable kind. Yet, any discomfort can point at the fact that there may be some contaminants and infectants lurking around on the surface. Ensure that you clean the lenses again and then wear them. You must make sure that your hands are clean when you are handling them and that you are not using a lint ridden towel to dry them off as this lint can easily get onto the surface of the lenses and cause severe itching, irritation and burning.
Make Up: Have you used your make up before wearing your contact lenses? Then chances are that you have transferred some of that makeup onto the lenses while wearing them. This makeup can get trapped in the lenses and cause severe discomfort. So, remember to apply your makeup only after you have worn your lenses, and remove the makeup only after you have removed the lenses so that you avoid any discomfort.
Type of Contact Lenses: Prolonged discomfort and pain may point at the fact that your contact lenses are less than ideal for you. You may want to book an appointment with your ophthalmologist in order to check the lens fit and size as well as the material of the lens, as unbeknownst to us, we may be allergic to certain material. Find out whether you need a hard or a soft material or if the soft disposable lenses have some elements that are not suiting your eyes and skin.
Environmental Factors: You may also want to check with your doctor about conditions like humidity and heat as well as harsh winters and rain in case your contact lenses are causing problems for you. The doctor may be able to change the contact lenses as per the weather conditions so that you are more comfortable.
Tear film stability and dryness of the eye should also be checked before wearing a certain type of contact lens.
View All Feed
Near By Clinics