About
Our medical care facility offers treatments from the best doctors in the field of Optometrist.Our mission is to blend state-of-the-art medical technology & research with a dedication to p...
...more
Our medical care facility offers treatments from the best doctors in the field of Optometrist.Our mission is to blend state-of-the-art medical technology & research with a dedication to patient welfare & healing to provide you with the best possible health care.
More about Nayanyjot Eye Clinic
Nayanyjot Eye Clinic is known for housing experienced Ophthalmologists. Dr. Shreyas Shah, a well-reputed Ophthalmologist, practices in Pune. Visit this medical health centre for Ophthalmologists recommended by 99 patients.
Timings
Location
Bungalow No.12, Pallavi Housing Society, Pankuwar Firodia Path, Off Senapati Bajpat Road, Behind Hotel Sahara
Senapati Bapat Road
Pune,
Maharashtra
-
411016

Get Directions
Doctor in Nayanyjot Eye Clinic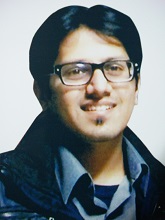 MBBS, DNB (Ophthalmology), ROP
Ophthalmologist
Book appointment and get ₹125 LybrateCash (Lybrate Wallet) after your visit
Services
Submit Feedback
Submit a review for Nayanyjot Eye Clinic
Your feedback matters!
Write a Review
Patient Review Highlights
"Professional"
1 review
"Well-reasoned"
6 reviews
"Helped me impr..."
1 review
"Practical"
2 reviews
"Thorough"
3 reviews
"knowledgeable"
13 reviews
"Sensible"
3 reviews
"Caring"
3 reviews
"Very helpful"
18 reviews
"Saved my life"
1 review
Feed
Lack of sleep, stress and a work routine that demands constant staring at the computer screen for a long time can lead to dark circles. There are various treatment modalities such as vitamin E creams, chemical peels, pulsed laser therapy among others. Consult an oculoplastic surgeon for the same. Keeping yourself hydrated also helps.
Do you itching cause you need to have anti allergic eye drops like ocupat or ocurest if that is the case. Also since you say it is paining, we need to find out whether it is actually inflammation which causing pain and redness. Consult an ophthalmologist to rule out the same. But if what we are looking at is only dryness, then Use Eubri eye drops 4 times a day along with Genteal gel at night. Also take cap Osmega once daily. Use it for at least 15 days. If in spite of this your symptoms don't subside, we will have to investigate you for systemic causes for dryness.
2
people found this helpful
Use gatifloxacin eye ointment 2 times a day, moxifloxacin/ gatifloxacin eye drops 4 times a day and any over the counter lubricating eye drops. Give it about a week. You should be fine.
There are many reasons why we are required to wear glasses or contact lenses including poor vision, far sightedness, inward eyelids and a variety of other conditions. These contact lenses have to cleaned, worn and stored properly so as to avoid complications in the eyes. Contact lens discomfort includes symptoms like redness, puffiness, swelling, itching, watering and burning of the eyes along with cloudy vision and pain.
If you are facing contact lens discomfort, here is what you will need to do.
Cleanliness: The first thing to do when you face even a slight discomfort is to check your lenses properly. You will have to ensure that you clean your contact lenses before and after use, especially if they are not the disposable kind. Yet, any discomfort can point at the fact that there may be some contaminants and infectants lurking around on the surface. Ensure that you clean the lenses again and then wear them. You must make sure that your hands are clean when you are handling them and that you are not using a lint ridden towel to dry them off as this lint can easily get onto the surface of the lenses and cause severe itching, irritation and burning.
Make-up: Have you used your make up before wearing your contact lenses? Then chances are that you have transferred some of that makeup onto the lenses while wearing them. This makeup can get trapped in the lenses and cause severe discomfort. So remember to apply your makeup only after you have worn your lenses, and remove the makeup only after you have removed the lenses so that you avoid any discomfort.
Type of contact lenses: Prolonged discomfort and pain may point at the fact that your contact lenses are less than ideal for you. You may want to book an appointment with your ophthalmologist in order to check the lens fit and size as well as the material of the lens, as unbeknownst to us, we may be allergic to certain material. Find out whether you need a hard or a soft material or if the soft disposable lenses have some elements that are not suiting your eyes and skin.
Environmental factors: You may also want to check with your doctor about conditions like humidity and heat as well as harsh winters and rain in case your contact lenses are causing problems for you. The doctor may be able to change the contact lenses as per the weather conditions so that you are more comfortable.
Using your contact lens the right way: It is important that you should you must use your contact lens properly that is you must not sleep while you are wearing them, such as

You must keep them clean
Change the soloution daily
Do not take a bath when you are wearing them
Do replace your lens on time
Always keep your lens case clean
Always wash your hands before handling them
Tear film stability and dryness of the eye should also be checked before wearing a certain type of contact lens.
In case you have a concern or query you can always consult an expert & get answers to your questions!
2817
people found this helpful
The cornea is the transparent layer of the eye that acts as a protective shield. The cornea, in combination with the sclera, protects the eyes from various harmful microorganisms and particulate matter, including the harmful UV radiations (to some extent). The cornea is made up of three important layers, the Endothelium, Stroma, and the Epithelium.
Endothelium: The inner layer of the cornea, the endothelium helps to maintain a clear vision by removing the excess fluid absorbed by the stroma. The mitochondria-rich single celled layer functions more like a pump.
Stroma: The middle corneal layer is extremely thick (~90% of the total corneal thickness) and composed mainly of proteins and fluids. Like the endothelium, the stroma, too, plays a pivotal role in the normal eye vision.
Epithelium: Being the outermost layer, the epithelium functions as a defensive shield, protecting the eyes from harmful germs, bacteria and any matter that can harm the eye. Most importantly, the epithelium absorbs the essential nutrients and oxygen (present in the tears). The cornea, thus, plays a pivotal role in the normal vision of the eye. However, an injury or an infection can interfere with the corneal functioning, affecting a person's vision as well as giving rise to other complications (the eyes may appear itchy, watery and red. There may also be light sensitivity).
Some of the common cornea problems include
Keratitis: Injury or microbial (bacteria, virus or fungi) infiltration of the cornea can trigger this condition resulting in corneal infection and inflammation. Some of the symptoms characteristic of keratitis include extreme light sensitivity, blurred vision. The inflammation can also result in redness, pain (moderate to severe) and watery eyes. Antifungal, antiviral or steroidal eye drops may provide relief from the associated symptoms.
Shingles (Herpes Zoster): This condition mainly affects people who have suffered from chickenpox. In some cases, the virus though inactive may still be present in the body (in the nerves). However, at a later period, certain factors may trigger its activation. Once active, the virus can affect different parts of the body, including the cornea. Shingles can cause corneal soreness and inflammation. Old people and those with a weak immunity are more likely to suffer from shingles. People with shingles may benefit from the administration of steroidal (tropical) and antiviral eye drops.
Ocular Herpes: This is a viral infection triggered by Herpes Simplex Virus I (HSV I) or Herpes Simplex Virus II (HSV II) resulting in herpes of the cornea. The condition gives rise to corneal inflammation and sores. Here too, the patient can get some relief by using antiviral or steroidal eye drops.
Keratoconus: This is a degenerative disorder of the cornea that results in thinning of the cornea. The condition can also alter the corneal shape, resulting in swelling, pain, and loss of vision (partial to complete, particularly the night vision).
Fuchs' Dystrophy: This is a corneal dystrophy whereby the corneal endothelial cells break down at a slower rate than usual. As a result, the stroma may be waterlogged resulting in swelling and blurred vision.
2849
people found this helpful
When the eye does not produce the required amount of tears, a condition called dry eyes may emanate. This condition may cause stinging, pain, itching, redness and a host of other symptoms that make normal vision a temporary problem. Also, one might experience difficulty in wearing contact lenses and may feel as if there is are particles trapped within the eyes. Night time driving and facing glares of light also becomes difficult in such cases. Cases where the symptoms have been going on for a prolonged period, must be referred to an ophthalmologist so as to get the correct treatment. Let us find out the various types of treatment for this condition.
Medication: A variety of drugs and medication can be used to bring down the inflammation which is the basic cause behind the lack of tears and oil secretion along the edge of the eye, which leads to poor lubrication of the eyes. Oral antibiotics can take care of any underlying infection that may have led to this condition while eye drops and ointments can be used to bring down the swelling.
Corneal Inflammation: Many times, the cornea may face inflammation which can be fixed with the help of eye drops that work by releasing their immune suppressing element. These eye drops may contain cyclosporine or corticosteroids which can help in fixing this kind of swelling. One important thing to remember is that these corticosteroids are not good for long term use.
Eye Inserts for Artificial Tears: A tiny eye insert can be used to create artificial tears in case your condition goes from mild to moderate and is not too severe. This eye insert resembles a miniscule grain or rice and usually dissolves gradually to release an eye drop like substance in the eye.
Tear Stimulators: This kind of medication like Cholinergics, helps in tear production. These are available as pills, drops and ointments.
Surgical Procedures: From closing your ducts for bringing down tear loss to using special contact lenses specially designed for people who are suffering from dry eyes and unblocking the oil glands, there are a number of surgical procedures that one can use for fixing this problem.
Home Remedies: One can also make use of some home remedies in order to combat dry eyes. The use of a warm washcloth for a few minutes every day can stimulate the tear ducts and oil glands, while a mild soap for the eyelids can also remove the particles clogging the eyelids.
Speak with an ophthalmologist about the various options that one can use in order to fix this problem depending on the severity of your case. In case you have a concern or query you can always consult an expert & get answers to your questions!
2840
people found this helpful
View All Feed
Near By Clinics

Senapati Bapat Road, Pune,
Pune
View Clinic