Personal Statement
I want all my patients to be informed and knowledgeable about their health care, from treatment plans and services, to insurance coverage.
...more
I want all my patients to be informed and knowledgeable about their health care, from treatment plans and services, to insurance coverage.
More about Dr. Puneet Goyal
Save your time and book an appointment online with Dr. Puneet Goyal on Lybrate.com.

Lybrate.com has a number of highly qualified Radiologists in India. You will find Radiologists with more than 31 years of experience on Lybrate.com. Find the best Radiologists online in Patiala. View the profile of medical specialists and their reviews from other patients to make an informed decision.
Info
Languages spoken
English
Hindi
Location
Book Clinic Appointment with Dr. Puneet Goyal
Services
Submit Feedback
Submit a review for Dr. Puneet Goyal
Your feedback matters!
Write a Review
Feed
Nothing posted by this doctor yet. Here are some posts by similar doctors.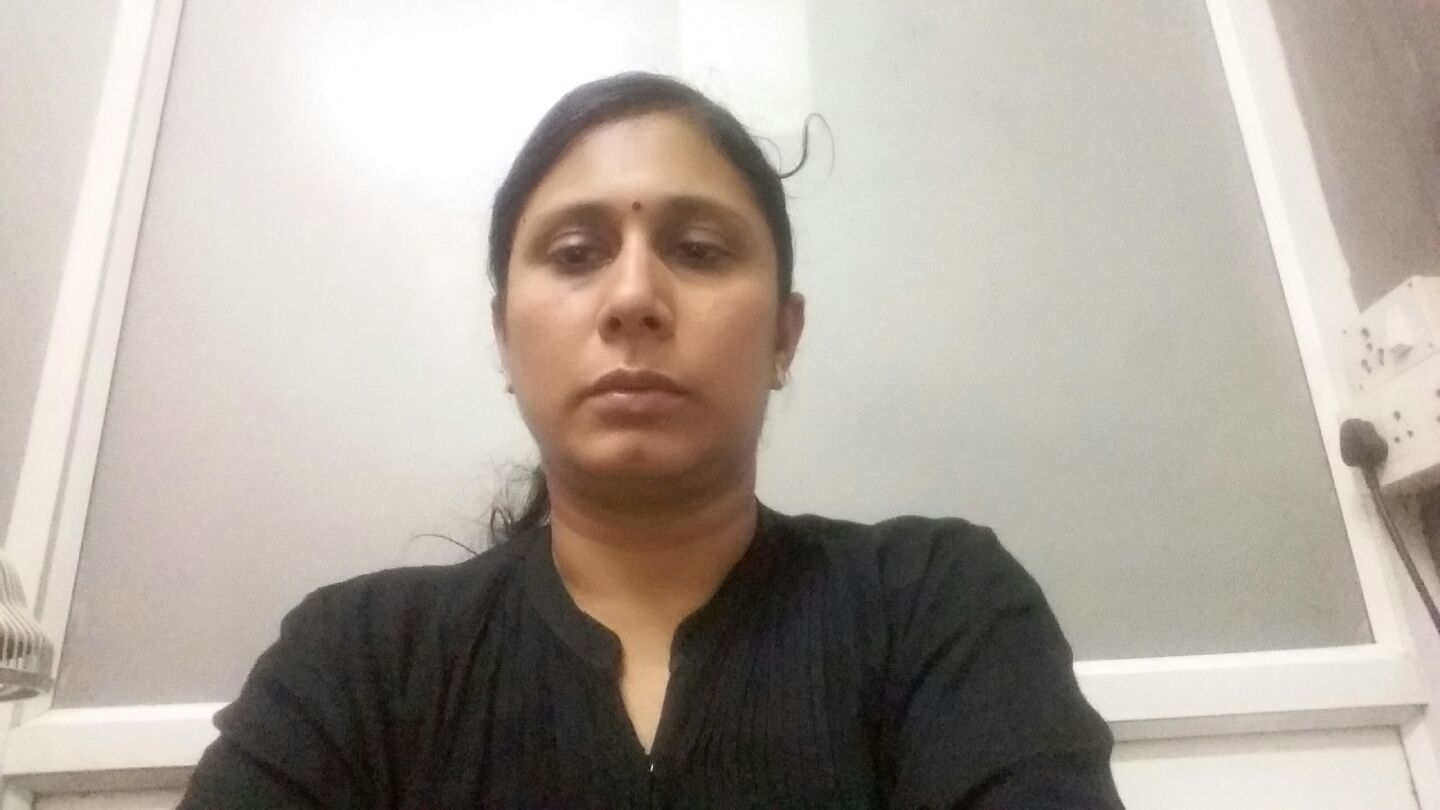 BPTh/BPT
Physiotherapist, Bangalore
Currently you need rest till you are alright, start with physiotherapy to control pain and to enhance healing, and if pain comes down start with exercises to strengthen the muscles.
1
person found this helpful
Asked for Male, 31 years old from Delhi
Erasmus Mundus Master in Adapted Physical Activity, MPT, BPTh/BPT
That is called as Lumbar Vertebrae. And there are 5 Lumbar Vertebrae and the 5th Lumbar Vertebrae is always is located in the lower end where the body weight is taken and it is generally fused with Sacral Vertebrae. That is where the Sciatic nerve passes by and the nerve gets compressed that's the reason you have pain and sensation is disturbed.
Shared 1 year ago • Featured Tip

The brain is not a stagnant realm fed with a granted quota of intelligence and memory at birth. It is always in a state of flux. Exercising your brain in various ways accelerates its ability to perform better. It is in your hands to have a sharper take on situations and occurrences. Playing games that require brainstorming, solving quizzes, crosswords or playing chess makes you feel rejuvenated and tired at the same time; the reason being activated brain cells. A healthy brain will affect your life decisions positively and you probably will think rightly before you leap.
Tips to exercise those brain cells:
1. Meditate and calm your mind: Ten minutes of meditation each day can help you get over anxiety. When your mind is at peace you think out pros and cons with enhanced insight. This composure reflects in each of your actions. Meditation demands your brain to be quiet when it is accustomed to work; you therefore have greater control over it.

2. Music can improve your brain abilities: Music is the best antidote for a sloppy brain. Music excites the neurons healing a bruised memory. It gifts you with clarity of thought. Apart from listening to music one must try to play a musical instrument. Teaching yourself things puts your mind through a strict regimen of constructive activities.

3. Take out time to learn a new language: We are paralyzed the minute our brain gives up. Due to several external and internal reasons each one of us is likely to suffer from cognitive disorders on being subjected to extreme pressure or shock. Trying to learn a new language motivate your brain cells to have a wider vocabulary, which further restricts your chances of brain damage.
4. Mental mathematics could better your intelligence: Calculators, computers and phones are ridding us of our ability to compute individual data. Computation and consolidation of data helps your mind to work faster with precision. So, you now know those lessons on mental mathematics in childhood were actually the key to a well-rounded brain.
5. Think of something novel: The more the number of neurons the merrier is your brain. Take pains to direct your mind on a novel track. Thinking beyond what is given and expected helps your brain grow new neurons. It builds up your creativity letting you discover more of your capabilities. If you wish to discuss about any specific problem, you can consult a psychiatrist.
5989
people found this helpful
Asked for male, 54 years old from Coimbatore

Do the cat/cow stretch. Get on all fours, with your arms straight and your hands directly under your shoulders; your knees hip-width apart.
Shared 8 months ago • Featured Tip

FIMSA, MD-Nephrology, DM - Nephrology, MD-Medcine, MBBS
Cancer of the kidneys is amongst the ten most common types of Cancer. There are many types of renal cancer with Renal cell carcinoma being the most common amongst them. Renal cancer is said to be triggered by a genetic mutation but the cause for this mutation is yet unknown. While kidney cancer appears suddenly in some cases, in others it is inherited from the parents. Here are 4 things you should know about cancer of the kidneys.

Risk Factors
Along with a mutation of the genes which is beyond our control, some lifestyle factors can also increase a person's risk of suffering from renal cancer. Some of these factors are:
Symptoms
An early diagnosis can make the treatment of renal cancer much easier than if it is left undiagnosed. Hence, it becomes important to recognise the symptoms of this disease. Common renal cancer symptoms include:
Blood in the urine
A lump on either side of the abdomen
Persistent pain on one side of the abdomen
Tiredness
Unexplained weight loss
These symptoms are common to a number of other diseases as well and hence if you experience them, it is best to get yourself checked out by a doctor. In order to confirm a diagnosis, your doctor is likely to ask for blood tests, urine tests, an ultrasound and a CT scan or an MRI. In most cases, your doctor will also schedule a biopsy to check for cancer cells in the kidney tissue.

Stages of kidney cancer
Once cancer has been diagnosed, your doctor will need to determine the extent of damage caused in order to find the best form of treatment for the disease. Stages of kidney cancer are determined by the size of the tumour and on how much it has spread from the original location. There are four stages of kidney cancer.
Stage I – When the cancer cells are restricted to the kidneys and the tumour is no bigger than 3" in diameter
Stage II – The tumour has grown bigger in size but is still restricted to the kidney
Stage III – The tumour may be big or small but has spread to at least one lymph node or has affected the blood vessels
Stage IV – The cancerous cells have spread to nearby lymph nodes or other organs or the tumour has grown through the fatty layer and outer fibrous layer of the kidney.
Treatment
Kidney cancer can be cured easily if detected in the early stages by removing the tumour and adjacent tissue or the entire kidney if need be. Removing one kidney is not fatal as a person can live a healthy life with a single kidney.
5
people found this helpful
Erasmus Mundus Master in Adapted Physical Activity, MPT, BPTh/BPT
This is a general low back ache and for this you can follow these measures: one keep a pillow right under the knee while sleeping, next is you can keep ice in the painful area for about 5--10 minutes, if pain still persists you can stretch your body by twisting the waist on both sides how we used to do in the school drill similarly you can try which will help you relax as well will reduce the pain. It looks like you are anaemic. If you have back pain after you sit for long hours then it is due to your haemoglobin levels as it is important to check that. Anaemia always leads to the symptoms of being tired and also having back / leg pain though there may not be any pathological reasons for back pain. If you have leg pain then you have to rule out the casues for having leg pain. First of all check your weight and your haemoglobin levels, as Anaemia always leads to the symptoms of being tired and also having leg pain though there are no issues with the knee joint or back pain. If not if the pain radiates down the back of thigh and legs then it might be due to sciatica. Kindly consult the nearby physiotherapist. Hope you recover soon from the leg pain. •Standing hamstring stretch: Place the heel of your injured leg on a stool about 15 inches high. Keep your knee straight. Lean forward, bending at the hips until you feel a mild stretch in the back of your thigh. Make sure you do not roll your shoulders and bend at the waist when doing this or you will stretch your lower back instead of your leg. Hold the stretch for 15 to 30 seconds. Repeat 3 times. •Cat and camel: Get down on your hands and knees. Let your stomach sag, allowing your back to curve downward. Hold this position for 5 seconds. Then arch your back and hold for 5 seconds. Do 3 sets of 10. •Quadruped arm/leg raise: Get down on your hands and knees. Tighten your abdominal muscles to stiffen your spine. While keeping your abdominals tight, raise one arm and the opposite leg away from you. Hold this position for 5 seconds. Lower your arm and leg slowly and alternate sides. Do this 10 times on each side. •Pelvic tilt: Lie on your back with your knees bent and your feet flat on the floor. Tighten your abdominal muscles and push your lower back into the floor. Hold this position for 5 seconds, then relax. Do 3 sets of 10. •Partial curl: Lie on your back with your knees bent and your feet flat on the floor. Tighten your stomach muscles. Tuck your chin to your chest. With your hands stretched out in front of you, curl your upper body forward until your shoulders clear the floor. Hold this position for 3 seconds. Don't hold your breath. It helps to breathe out as you lift your shoulders up. Relax. Repeat 10 times. Build to 3 sets of 10. To challenge yourself, clasp your hands behind your head and keep your elbows out to the side. •Gluteal stretch: Lying on your back with both knees bent, rest the ankle of one leg over the knee of your other leg. Grasp the thigh of the bottom leg and pull that knee toward your chest. You will feel a stretch along the buttocks and possibly along the outside of your hip on the top leg. Hold this for 15 to 30 seconds. Repeat 3 times. •Extension exercise: Lie face down on the floor for 5 minutes. If this hurts too much, lie face down with a pillow under your stomach. This should relieve your leg or back pain. When you can lie on your stomach for 5 minutes without a pillow, then you can continue with the rest of this exercise.
Shared 1 year ago • Featured Tip

Fellowship and Diploma in Laparoscopic Surgery, FOGSI Advanced Infertility Training, MD - Obstetrics & Gynaecology, MBBS, MRCOG
It is perfectly normal for women to experience the periodic monthly bleeding cycle. However, if a woman experiences uterine bleeding which is abnormal and dysfunctional, it could be a symptom of infection. Other causes of abnormal uterine bleeding include hormonal imbalance, infection in cervix and cancer of the uterus. Many women can also experience abnormal uterine bleeding during first trimester of pregnancy.
The following are considered to be abnormal or dysfunctional uterine bleeding:
A menstrual cycles occurs between 21 to 35 days, anything shorter or longer than this is abnormal
No period for 3–6 months (amenorrhea) is abnormal
Spotting or bleeding between periods
Spotting or bleeding after intercourse
Bleeding that is heavier or lasts longer than usual
Spotting or bleeding after menopause
What can cause such a situation?
Some of the common causes leading to abnormal bleeding are as follows:
Miscarriage
Ectopic pregnancy
Pregnancy
Cervical or uterine infections
Fibroids
Problems with blood clotting
Polyps
Endometrial hyperplasia
Cancer of the reproductive tract
How to Diagnose it?
Most women tend to ignore abnormal bleeding, taking it as something to do with age or hormones. A detailed physical examination and history is done to understand menstrual cycle patterns and family history. In addition, the following would be used.
Ultrasound: The pelvic organs are examined through sound waves to locate the problem area
Hysteroscopy: Through a thin device that is inserted into the vagina, the doctor takes a look at the inside of the organs and identify the cause for the bleeding
Endometrial biopsy: The uterine lining tissue is removed and examined under microscope to look for tissue changes that could be causing the bleeding
How Best to Treat It?
This would depend on the reason for the abnormal bleeding. However, in most cases, combinations of the following are useful in treatment.
Hormone replacement can be done depending on the age and gynecological history, the type and the dose of the hormone would be decided upon. These could be in the form of tablets, vaginal creams, injections, or through an intrauterine device
Non-steroidal anti-inflammatory drugs (NSAIDs) like ibuprofen are useful in reducing bleeding and controlling cramps during excessive menstrual bleeding.
Antibiotics may be useful if there is infection of the pelvic organs.
Polyps, cysts, cancers, and other growths can be removed via hysteroscopy and sent for biopsy to confirm they are not cancerous.
Endometrial ablation where the endometrial tissue is treated with heat can be used to control bleeding permanently.
Hysterectomy would be done if other forms of treatment have failed. This could depend on their gynecologic history and other considerations as she cannot get pregnant after this.
Do not ignore if you see a change in the pattern of your uterine bleeding. It definitely calls for medical attention and if identified early, can be managed in much simpler ways. If you wish to discuss any specific problem, you can consult a gynaecologist.
4116
people found this helpful
Shared 5 months ago • Featured Tip

MD - General Medicine, D.M. Medical oncology
Women love the fact that breastfeeding can safeguard them from general illnesses such as cold and fever. However, there is a bigger pie to cheer about. Apparently, it has been found that breastfeeding can lower the risk of breast cancer as well. Not to forget, breastfeeding is extremely crucial for a baby. It can help him/her to increase immunity and stay away from major diseases.
Facts from major studies:
A study published in the Lancet, 2002 showed that women who breastfeed for 12 months at a stretch can reduce the chances of breast cancer by a good 4.3 percent compared to the ones who did not breastfeed. The study was performed on over 1,50,000 women and brought enough substance to the theory.
A study conducted on 60,000 women and published in the Archives of Internal Medicine reported that a woman who has a family history of breast cancer can mitigate the risk of breast cancer, if she breastfed before her menopause.
A study published in the Journal of the National Cancer Institute reported that women from African ancestry often develop an acute form of cancer known as the estrogen receptor-negative and triple-negative. Breastfeeding can significantly hedge the risk of developing this form of breast cancer.
A collaborative study published in Annals of Oncology, a famous journal, reported that the chances of developing hormone-receptor negative breast cancer can be negated by 20 percent if a woman breastfed before her menopause.
How does breastfeeding reduce the risk of cancer?
Some researches suggest that women who breastfeed get fewer menstrual cycle compared to the ones who do not. This means low exposure to estrogen for breastfeeding women. It is a common knowledge that estrogen can fuel breast cancer. There is a second theory that suggests that breastfeeding makes the cells of the breasts more resistive to mutation. Therefore, the breast can block cancer.
There is the other factor of lifestyle changes. Women tend to do away with drinking, smoking, eating junk food, and leading an undisciplined life. Once these are given up and replaced with healthy lifestyle practices, the chances of breast cancer automatically come down.
How long should one breastfeed to refrain from breast cancer?
There is no concrete answer to this question. Most studies show that longer the duration of breastfeeding, lower the chances of breast cancer. But, in general, a year of breast feeding is a safe number and can reduce the chance of breast cancer by almost 20 percent, as revealed by many studies. If, however, a woman fails to breastfeed, there is no need to stress. A healthy lifestyle can go a long way in surviving breast cancer.
In case you have a concern or query you can always consult an expert & get answers to your questions!
2005
people found this helpful
Asked for Female, 30 years old from Bangalore

I don't know about the ayurvedic but I know homoeopathy can help a lot in such conditions... You may try taking Nux Vomica 1 hourly in the evening..
View All Feed